Concern for the safety of all motorists, including motorcyclists, has been expressed in the wake of a fatal truck flip over wire rope barriers near Melbourne this morning (4 November 2019).
The truck hit the wire rope barriers (WRBs) on the Princes Freeway at Werribee South about 3.20am, flipped over and landed on its roof, killing the driver.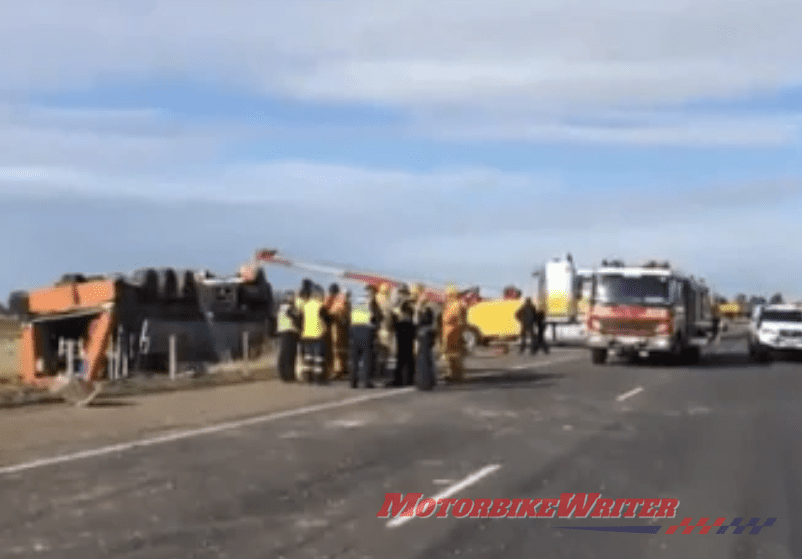 One year ago a Bad Roads Rally in Melbourne called for the immediate halt to the rollout of WRBs.
Other states are also adding more WRBs, including NSW where they are being installed on the Pacific Highway at Chinderah in the far north of the state. The work is expected to be completed in about five weeks with traffic reduced to one lane.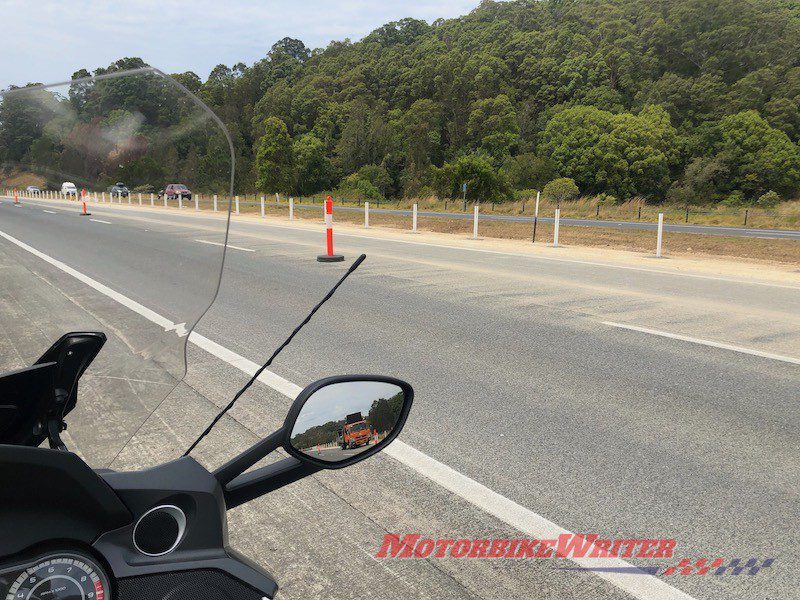 Runoff, not barriers
University of Melbourne (Honorary) Professorial Fellow and bike rider Prof Richard Huggins says "motorcycle safety requires runoff areas rather than barriers".
"If there must be barriers, it must be demonstrated that in the event of a crash they are less injurious to riders than if there were no barriers," he says.
The professor points out that European research found that the rider was still  upright on impact in half of all crashes and was thrown over the barrier.
"After this morning's crash it seems trucks and other large vehicles flipping over the barriers is similarly not considered," he says."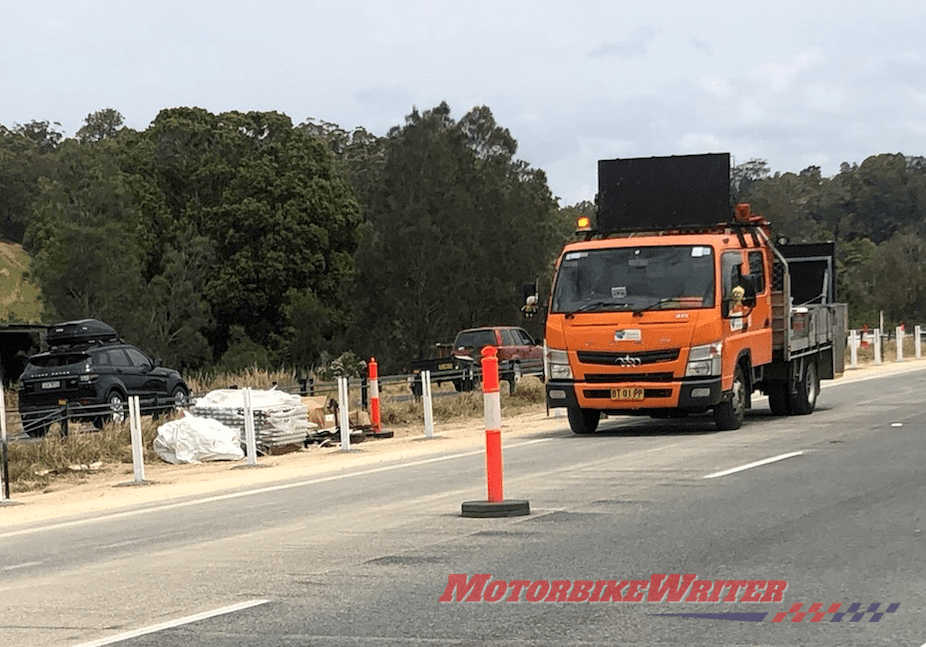 The Australian Motorcycle Council believes that any safety barrier construction in Australia should be "of a standard and a fit to cause the least injury to a rider or pillion than if there were no barrier".  
"WRBs have been shown to be more dangerous to riders than other types of barrier and are less likely to meet this criteria," they say.
In the AMC position statement, they say there is not enough research into the effect of WRBs and they refute authorities' claims that WRBs are cheaper.
"A Swedish research paper has studied the 'whole of life' costs of barriers and found that wire rope barrier is the most expensive, probably due to it having to repaired after minor impacts," they claim.