Triumph Motorcycles in America has been fined US$2.9 million for failing to report a safety recall over a steering issue to the relevant authorities.
The parent company in England has admitted it violated the Safety Act by failing to file certain quarterly reports on safety recalls last year in a timely manner to the US National Highway Traffic Safety Administration.
In Australia, safety recalls are voluntary and submitted through the Australian Competition and Consumer Commission. The ACCC has never had to issue a mandatory recall for an automotive company.
The American fine is a timely reminder to motorcycle manufacturers that safety recalls are exactly that – a recall over an issue of rider safety. They should be filed quickly so that riders are aware of the situation.
Some manufacturers are fairly tardy in their recalls, hoping not to alarm owners or frighten off potential buyers. Some say they wait until a fix is provided before announcing a recall.
However, others make a timely announcement to alert riders, even before the fix has been provided. An example is the recent recall on Harley-Davidson Street 500 over fuelling issues.
Riders would surely be happier to know of a potential problem and make a decision to work around it, or park up their bike and wait for the fix, rather than riding around blind to a potential problem.
Timely safety recalls are a duty of all manufacturers. As US Transportation Secretary Anthony Foxx said in a statement. "The law requires it, and public safety demands it."
In Australia, Triumph Motorcycles has had only one recall this year, but it was for their Daytona and Speed Triple models over an oil leak problem with the Ohlins rear shock. The Ohlins global recall affected several other brands.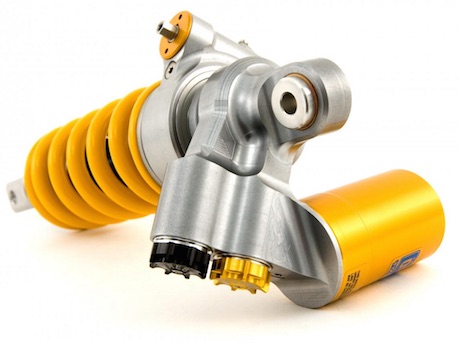 Triumph had two recalls last year, but in 2013, they had eight recalls; for faulty centre stands, ABS, throttle cable, neutral switch, brakes, indicators and wheel bearings.
You can't blame companies for recalls. They rigorously test their products before coming to market, but nothing compares with the testing done by riders, which can reveal problems.
The other source of faults can often be when the manufacturer changes suppliers of certain parts or when the supplier changes their manufacturing process. Motorcycle manufacturers are often blind-sided by these changes in supplier components.
But the responsible thing to do is own up, make a safety recall announcement, alert riders and ensure no one is injured in a crash caused by the fault.
It is not good enough to simply fix these problems when the bike is taken in for its regular service as some manufacturers do.
What if the bike is sold? How does a manufacturer track new owners?
What if a rider decides to do their own servicing after the warranty expires?
If you believe there is an endemic problem with your bike that should be recalled, contact the ACCC on 1300 302 502.
To check whether your motorcycle has been recalled, click on these sites: