Triumph Motorcycles has honoured Hollywood star and motorcycle fanatic Steve McQueen with a tribute model Scrambler 1200.
The British brand has made many marketing miles out of the fact that McQueen not only rode and liked Triumphs, but starred in The Great Escape jumping a TR6 over a brand wire fence to escape the Nazis.
The stunt was actually performed by friend and bike fettler Bud Ekins, but the brand name has been indelibly linked with NcQueen ever since, bringing marketing and advertising gold to Triumph.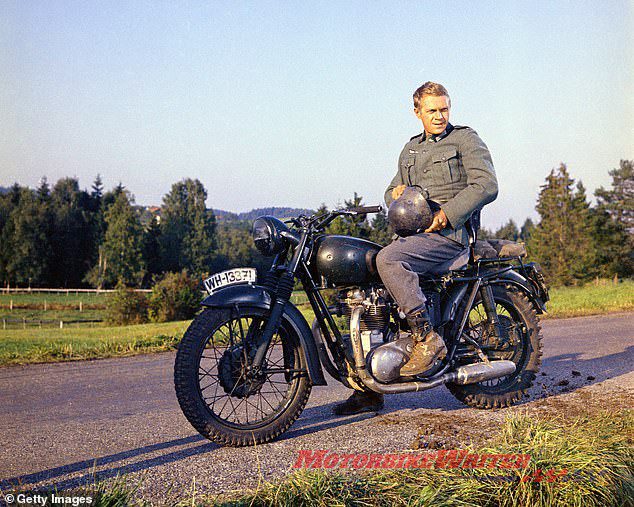 Now they have honoured McQueen, a talented off-row rider who represented America in the 1964 International Six-Day Enduro Trials in Europe.
The Scrambler 1200 Steve McQueen Special Edition will go on sale in Australia later this year with pricing closer to the date.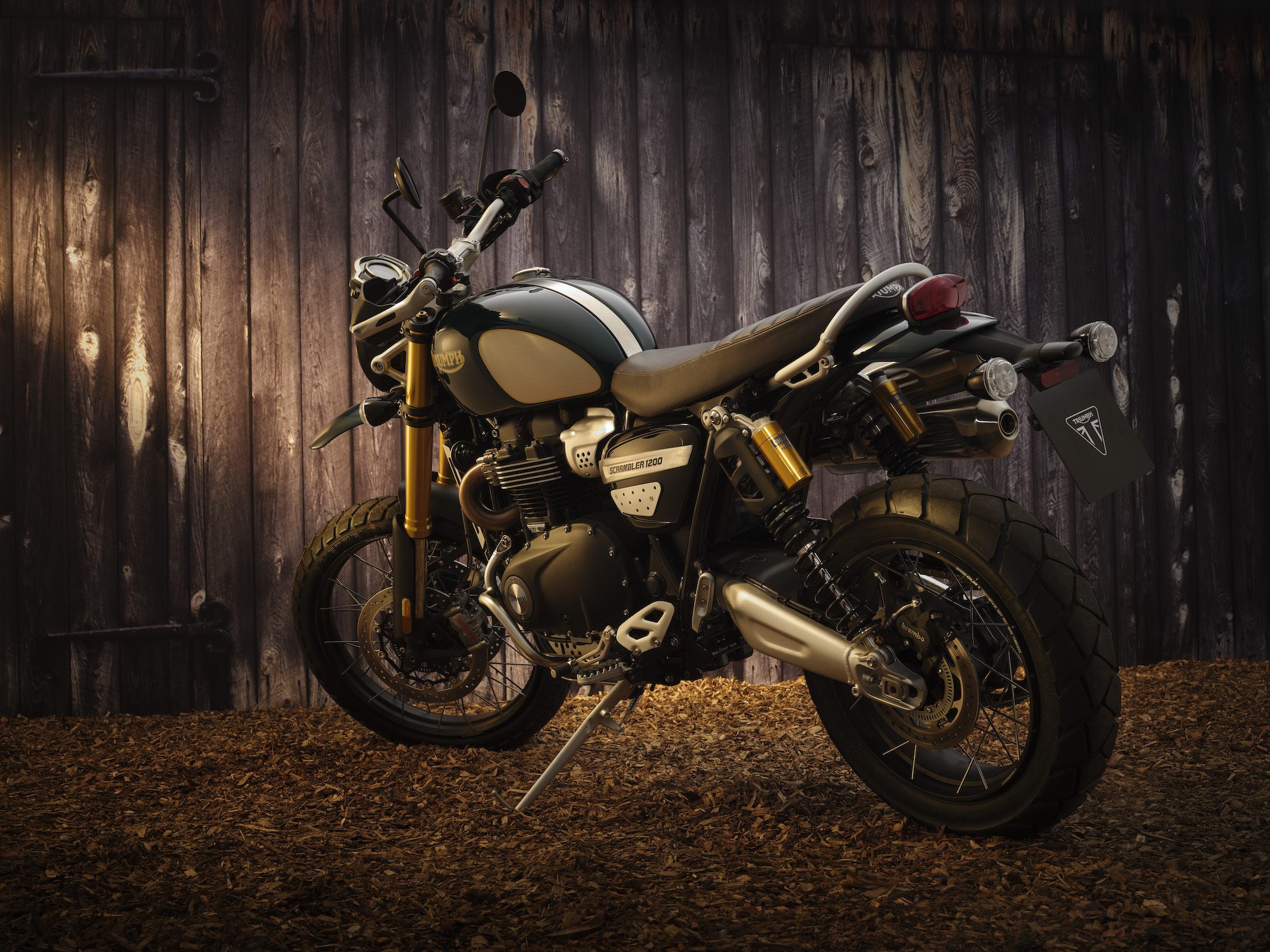 It is a limited version of the new Euro5-spec Scrambler 1200 with improved emissions and lower heat on the rider's legs.
Only 1000 McQueen versions will be made, all numbered with special branding on the tank and handlebar clamps, brown bench seat with premium accessories fitted including stainless steel engine bars, laser-cut and pressed-aluminium radiator guard. 
The "competition green" bikes come with a certificate of authenticity featuring the signatures of Triumph CEO Nick Bloor and Steve's son, Chad.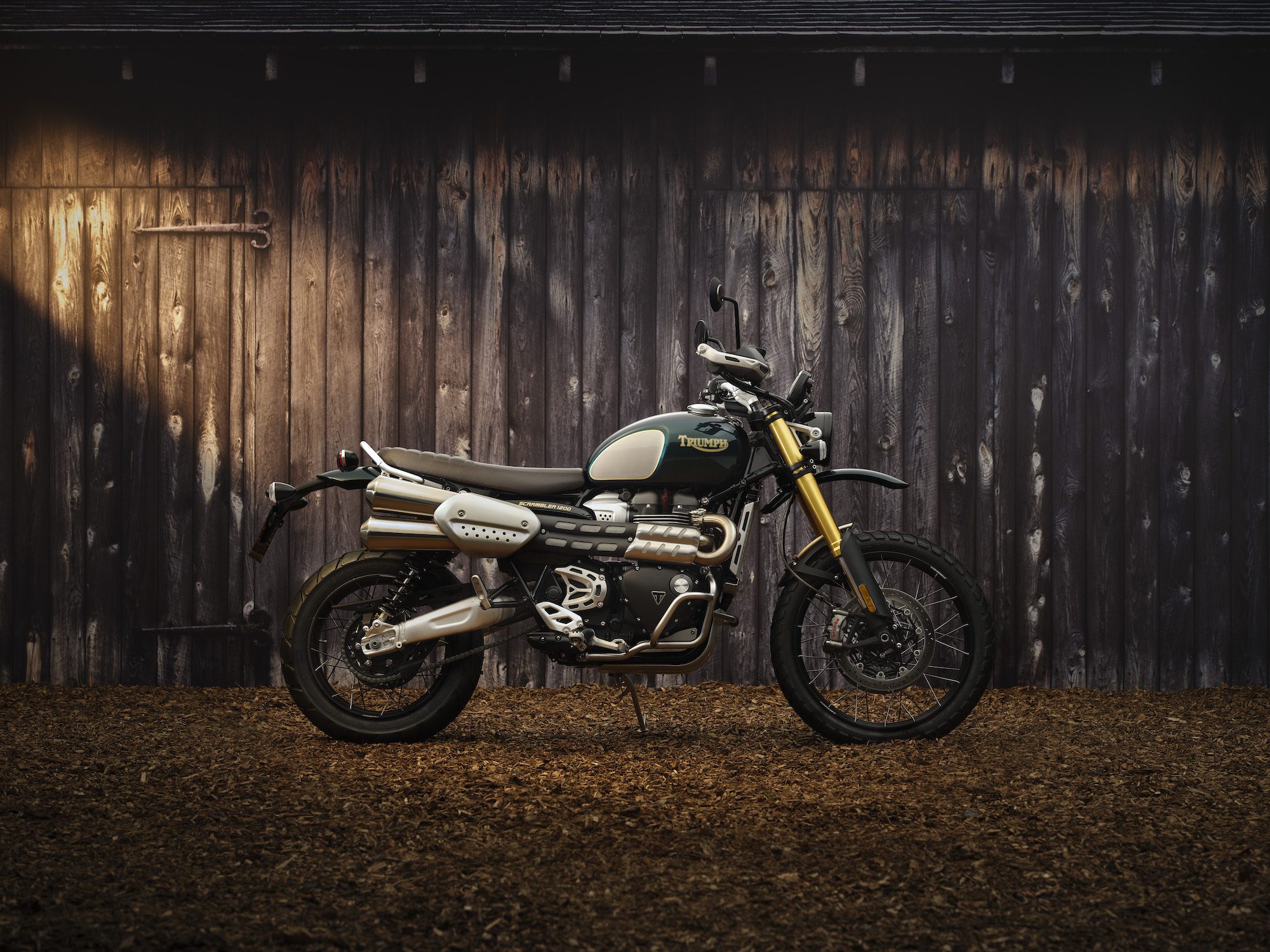 The new 2021 Scrambler 1200 XC and XE are available in three colours: Cobalt Blue with a Jet Black stripe, Matt Khaki Green with a Jet Black stripe or the single tone Sapphire Black option.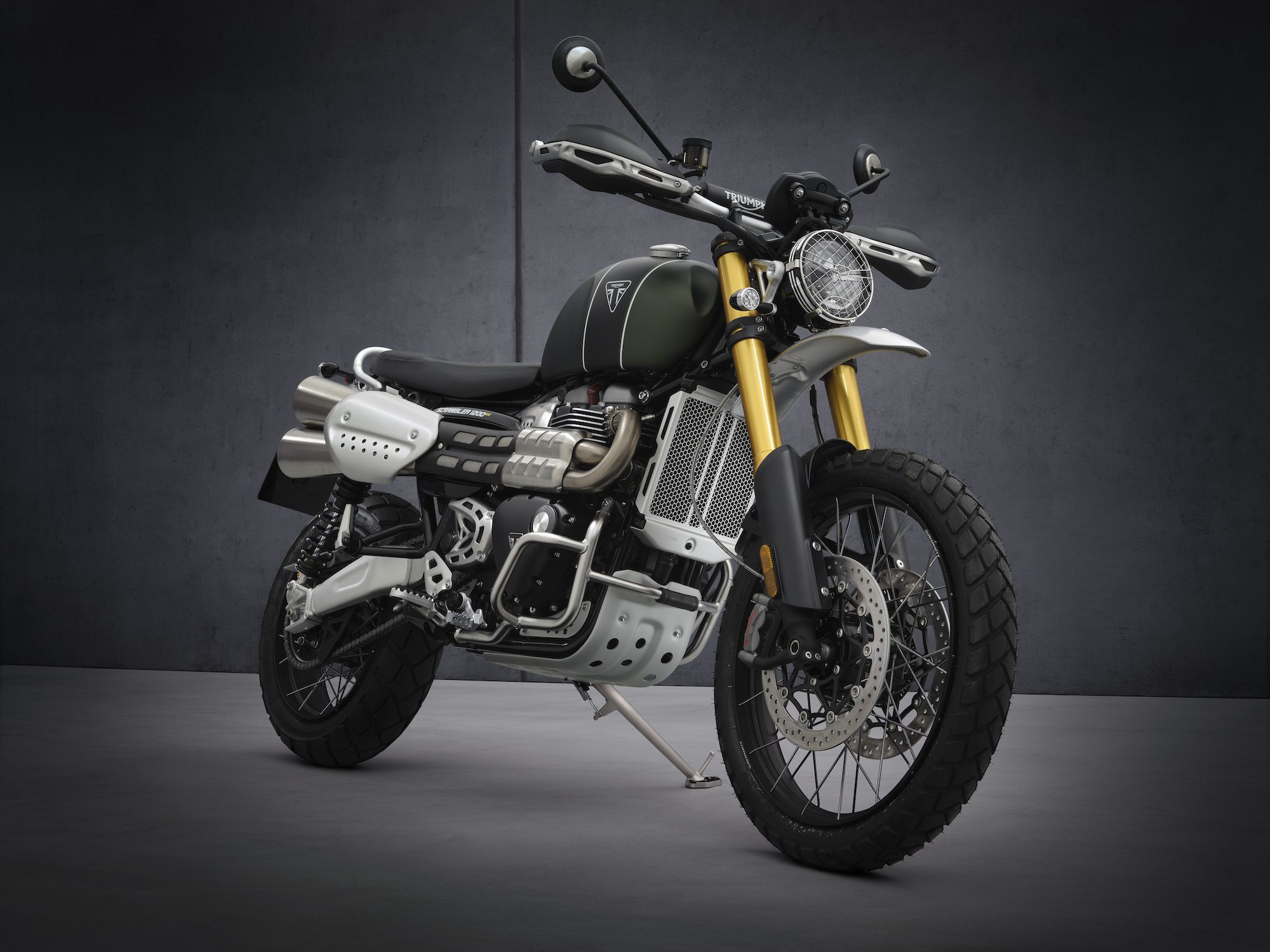 They now come with more than 70 accessories for style, practicality, comfort, luggage, protection and security.