Triumph Motorcycles has halted development of its 250cc bikes.
The learner machines were to be built in India and unveiled next year, but Triumph director of sales and marketing Paul Stroud has confirmed they have put development on hold.
"Following a review we have placed the 250cc bike project on hold for strategic reasons relating to its specific segment," he says. "During an exciting period for the brand, Triumph continues to invest and expand its model line-up and enter new markets, as demonstrated with our successful launches into Brazil and India. Through our expanding market presence and model offer we will continue to evolve our product range to reinforce our position as a premium motorcycle manufacturer and answer the requirements and demands of a global motorcycle audience with exciting and innovative products."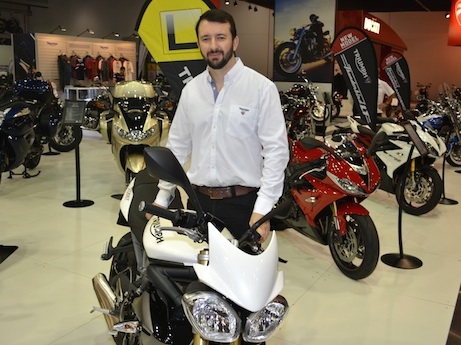 While Triumph produced the Street Triple 660 especially for Australia's learner-approved motorcycles (LAMS) market, the 250s were specifically being designed for emerging markets in Asia and South America. However, a 250 could also have given some competition to the fierce 250-300cc LAMS market here.
Perhaps Triumph Motorcycles are stretching a bit too much with a host of new models and updates in recent years. In fact, it was quite a feat for the Australian market to get a specific LAMS Street Triple out of the company.
When it was unveiled early this year in Brisbane, Triumph Motorcycles Australia flew out global export sales boss Peter Huckin.
"Australia came to us because LAMS had just come out, but it took us about 18 months to two years to be able to respond," Peter told MotorbikeWriter. "We couldn't do it straight away because we introduced seven new models last year and our research and development department was pretty busy. However, It only took six months to develop the bike."
While the 250 project is now on hold, it surely won't be totally shelved as the growth for all motorcycle brands is in low-capacity bikes especially for emerging markets.
Meanwhile, Triumph Motorcycle's 2015 range will be revealed at the Cologne on September 30.