Triumph is about to launch a Bonneville model assault with two updated 900cc models and two new 1200cc models bringing the line-up to 13.
We know the new Triumph Scrambler 1200 is coming on October 24, but there will also be a new 1200cc Speed Twin and updates to the 900cc Street Twin and Street Scrambler.
Scrambler 1200 will miss the Intermot motorcycle show in Cologne on Tuesday where Triumph has scheduled a press reveal to unveil the updated 900cc Street models.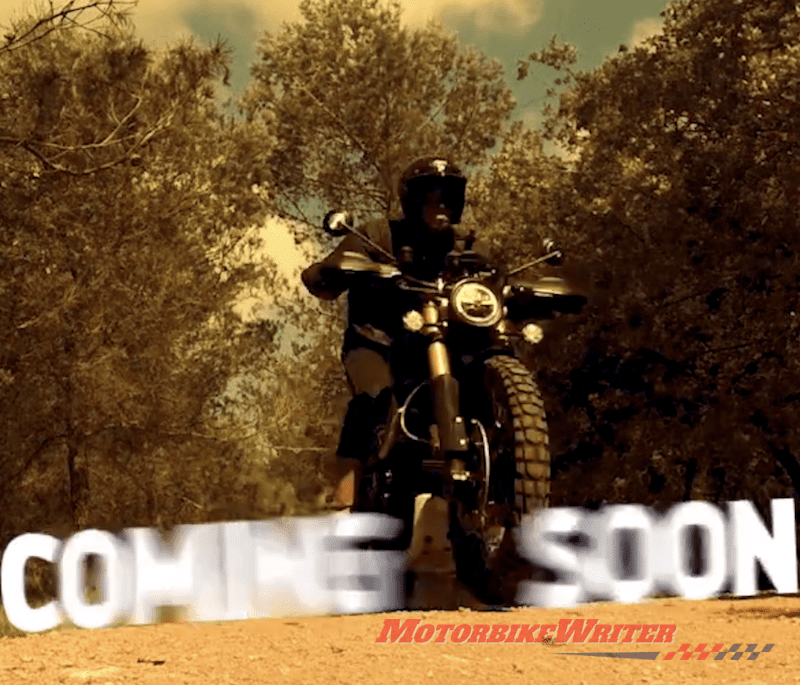 Speed Twin
There is also a Speed Twin coming, according to filings with the California Air Resource Board that list the new model among the 1200cc models.
But we don't expect to see it at Intermot, nor for some months yet.
Triumph has been releasing teaser videos of the Scrambler 1200 for some time now with the date of October 24. So we expect the Speed Twin would be some time after that.
As for what it is, your guess is as good as mine.
On the one hand it may be a stripped-down and more affordable 1200 model. That would be a bit of a yawn.
However, it may be welcomed by those who find the roughly $2000 price hike from the 900cc models to the 1200cc models a bit of a budget stretch. A Speed Twin could plug that gap.
Or maybe it's something quite different like a street tracker. We hope!
Street Twin
Meanwhile, the updated base model 900cc Street Twin ($13,700 plus on-road costs) will be unveiled on Tuesday.
It will have "more fun, more performance, more capability and even more beautiful custom style", their blurb says. 
You can make of that what you will.
Perhaps it means higher-lift cams, six-speed transmission, self-self-cancelling indicators and more colour choices.
They can't add too much more to the base-model Street Twin or it would crowd out the Street Cup.
Street Scrambler
The 900cc Street Scrambler ($15,900 +ORC) is our pick of the range for its balance of weight, power, handling and range.
But that doesn't mean it can't be improved.
It might also get the same performance and feature updates, and colour choices as the Street Twin.
The blurred images in the video don't tell us much and the captions of "beautiful, capable, fun and even better" don't give much away.
We will know on Tuesday. Hopefully they don't cost much more than the current retail prices.
Bonneville model assault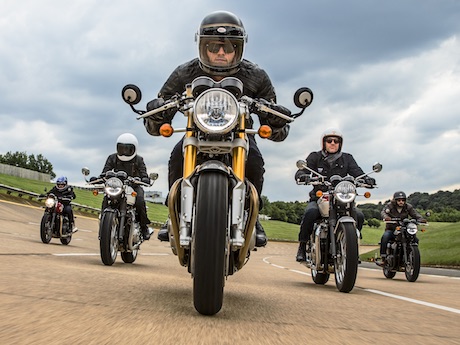 Despite the traditionalists bemoaning the introduction in 2016 of water-cooling and moving from a 360-degree firing interval to 270 like in the 865cc cruiser models, it's been a very successful revamp of the Bonneville range.
The water-cooled Bonneville model assault started in early 2016 with just five models.
There are now 11 models in the line-up and soon 13.
The current 900cc models are the Street Twin, Street Scrambler, T100 and Street Cup. The 1200cc versions are the T120, T120 Black, Speedmaster, Bobber, Bobber Black, Thruxton 1200 and Thruxton R.