Three months before its release, Triumph Motorcycles has announced the date for its forthcoming 1200cc version of the Bonneville Scrambler with a YouTube teaser and decimated website.
The British company must be confident in the success of the bike if they are releasing the scheduled date (24 October 2018) of its unveiling this far out.
In fact, the website says: "Because of the unprecedented worldwide interest in this next generation motorcycle, we've decided to release a series of exclusive insights into this genuine game-changer well in advance of its official launch."
Maybe they were sick of all the spy photos like this one from MCN.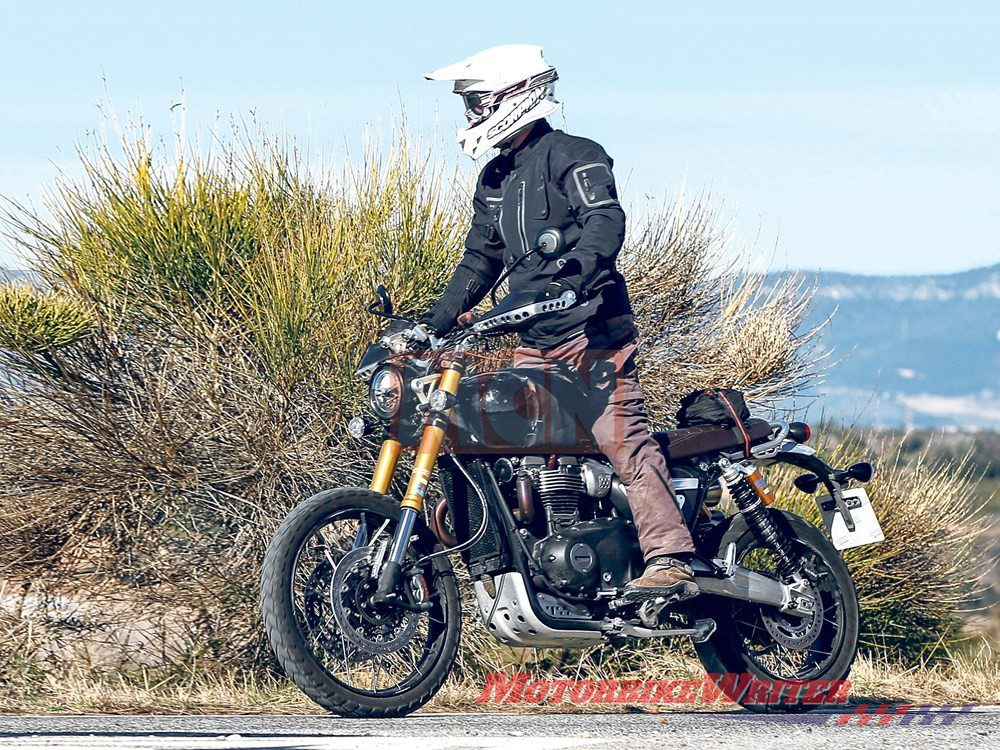 Date with Scrambler 1200
The video doesn't give much away, but we can see from this and spy photos that it's more off-road friendly.
It sports a large aluminium bash plate, big sidestand footprint, twin front discs, possibly Ohlins suspension, metal and plastic handguards, single-piece seat, and a 21-inch front wheel with what looks like BMW-GS-style spokes that thread through the outside of the rim so you can run tubeless tyres. It also has a wider instrument screen much like the Ducati Scrambler 1100.
Triumph trumpets that the bike will mark "the birth of a stunning new motorcycle generation".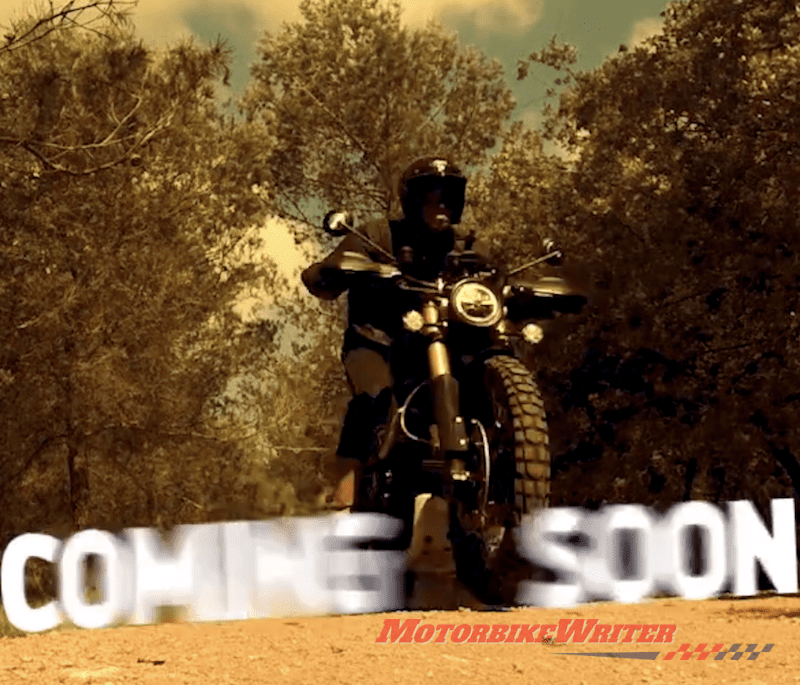 "With never-before-seen levels of dual-purpose capability, this incredible full-on scrambler is as truly amazing off-road as it is on the road, doing everything an adventure bike can, and all with authentic scrambler style and attitude," the website says.
What we'd really like to know is the price.
Since the Street Scrambler is $15,990 (+ORC) which is $690 more than the T100, we believe the Scrambler 1100 might be about $18,000 given that the T120 costs $17,200.
However, it could be even more if it does come with Ohlins suspension.
Why 1200cc?
A 1200cc Scrambler was always going to happen right from the launch of the new liquid-cooled Bonneville range in 2016.
Instead, we waited a further year for the 900cc Street Scrambler.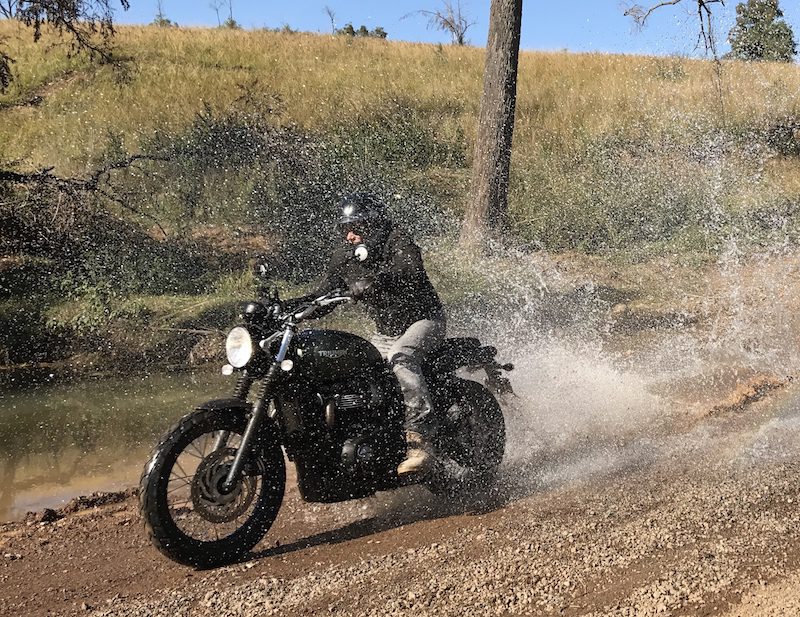 It's surprising we had to wait this long for the bigger version.
BMW has had a lot of success with its 1200cc Scrambler and Ducati followed this year with the 1100.
But when Ducati introduced a more off-road Scrambler, they chose the 803c version for their Desert Sled.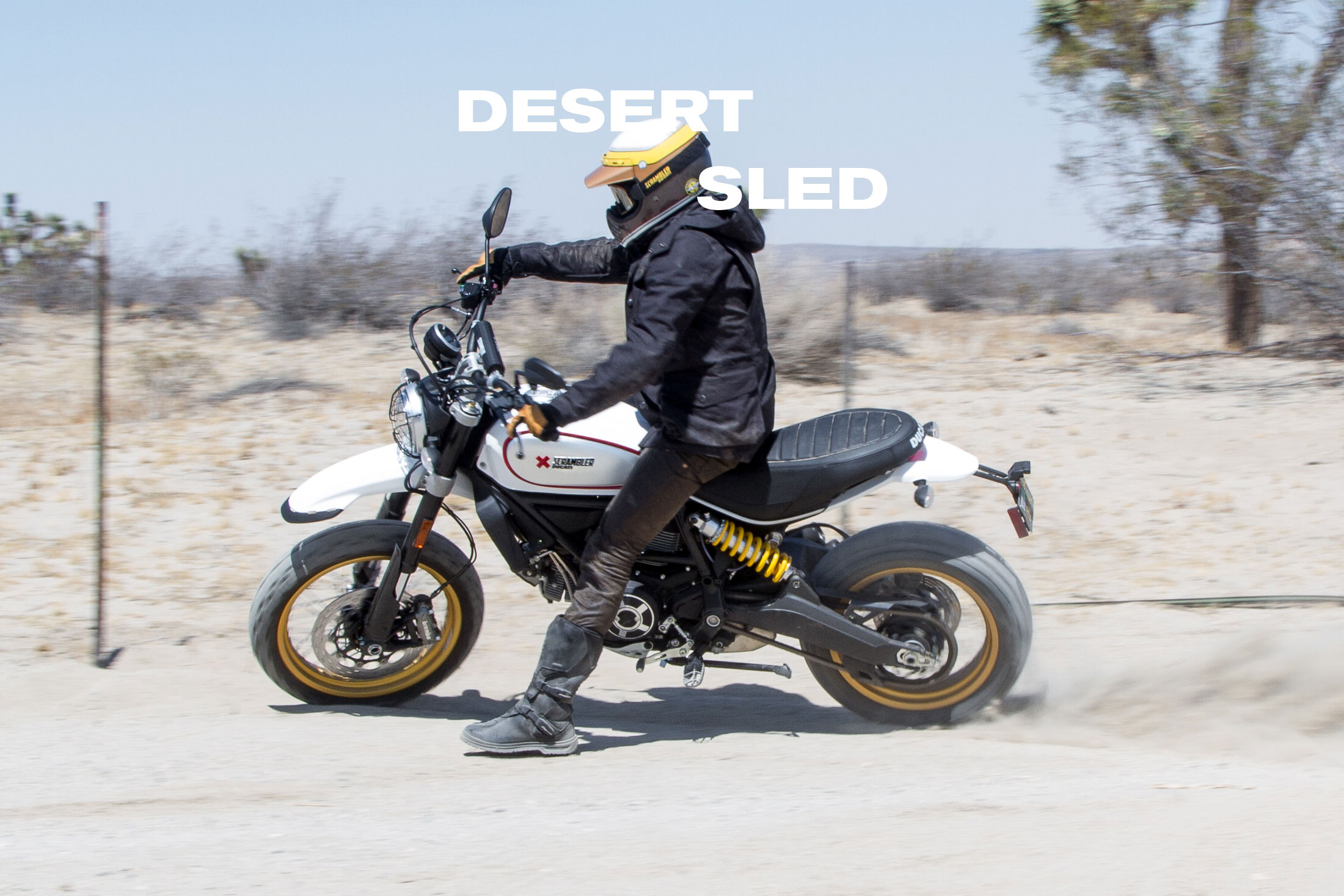 Perhaps Ducati will also release an 1100cc version as well.
But I wonder why.
Yes customers always want bigger, more powerful bikes, but there are two problems with large-capacity scramblers.
First, the whole idea of a scrambler is a road bike that can do some light dirt with a change of tyres. These new large-capacity scramblers are tackling dedicated off-road adventure bikes, but will never be as good because of their lack of clearance.
Second, if you really want to build a scrambler that can do more off-road activities, maybe a smaller capacity is better.
The 900cc Street Scrambler is already too heavy and cumbersome for anything more than light dirt-road riding.
How about some 650cc scramblers like Norton's promised 650cc Atlas?