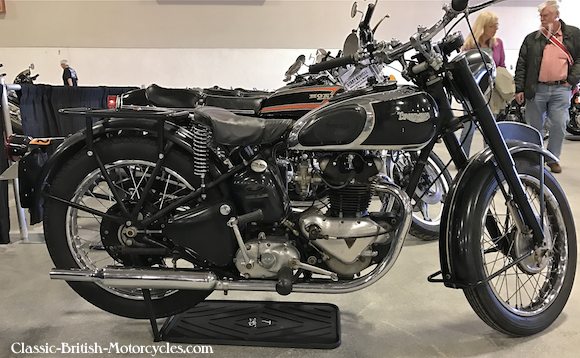 BACKGROUND OF TRIUMPH 350 TWINS
Triumph rocked the world with the introduction of their seminal 1938 5T Speed Twin. Designed by the legendary Edward Turner, the first 'modern' parallel twin was copied by nearly every other British motorcycle manufacturer, but World War II intervened before any reached production. But when civilian production resumed in 1946, Triumph had the lead and quickly capitalized on it. Immediately following the War, Britain had a pressing need for cheap, economical transportation. Their venerable 500cc 5T Speed Twin had been pushed down-market with the introduction of Triumph's hot new T100 Tiger, so it became their entry-level 500 commuter. But they needed something a little smaller to go along with it, so they 'punched it down' to a 350 and created the 3T-series. Produced from 1946 through 1966, the 350cc 3T followed closely the evolution of the 5T Speed Twin. It too gained a rear swing arm in 1953 and joined its 500cc 'big-sister' in becoming Triumph's first unit construction twins in 1959, fully 4 model years ahead of their 650s. They gained something else that was new in 1959, 'Bathtub-styling', for better or worse.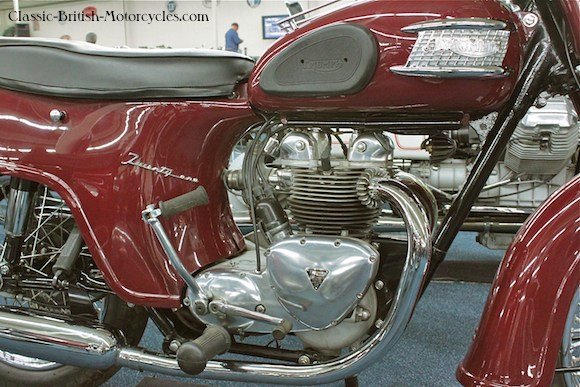 ---
Triumph 350 Twins MODEL-BY-MODEL
---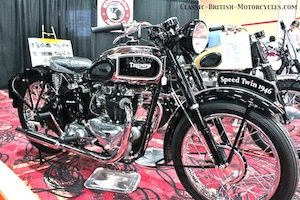 First year for Triumph's new 350 Twin, intended as the 'little-sister' to the 500cc 5T Speed Twin. A solid performer for a 350.
---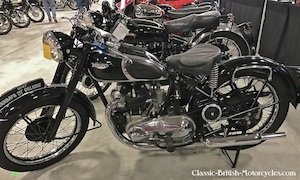 Second year for Triumph's smallest Twin, sold as a low-priced, economy commuter, but still a punchy bike for a 350.
---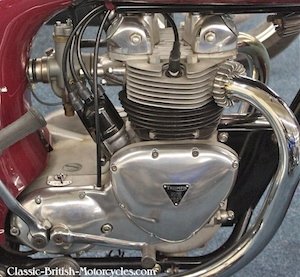 Triumph's 350 Twin goes unit-construction & 'Bathtub-styling'. The name "Twenty-One" is derived from it's 21-cubic-inch displacement.
---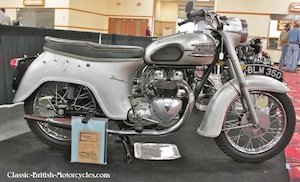 First year for the Twenty-One, first year for unit-construction & first year for 'Bathtub-styling'.
---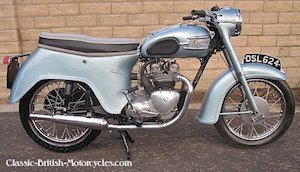 The Twenty One is little changed in its second year. In fact, it changes only slightly year-to-year, other than paint schemes, always closing aping the Speed Twin.
---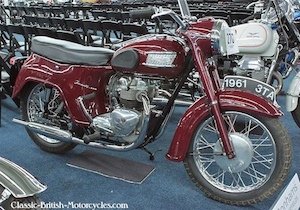 Soldiering on as Triumph's entry-level twin-cylinder commuter bike, as that market dies off, to be replaced by sportier models.
---
Check out these TRIUMPH BOOKS
---
---

Triumph Motorcycles: The art of the motorcycle
---

The Complete Book of Classic and Modern Triumph Motorcycles 1937-Today (Complete Book Series)
---

Triumph Motorcycles: From Speed-Twin to Bonneville
---

Triumph Bonneville and TR6 Motorcycle Restoration Guide: 1956-83
---

British Motorcycles Triumph (Little Books)
---

Triumph Motorcycles in America
---

McQueen's Motorcycles: Racing and Riding with the King of Cool
---

Triumph Motorcycle Restoration
---

Illustrated Triumph Motorcycles Buyer's Guide: From 1945 Through the Latest Models (Illustrated Buyer's Guide)
---

Tales of Triumph Motorcycles and the Meriden Factory
---

Hinckley Triumphs: The First Generation (Crowood Motoclassic)
---
For more like these, visit our
TRIUMPH BOOK STORE
---
---