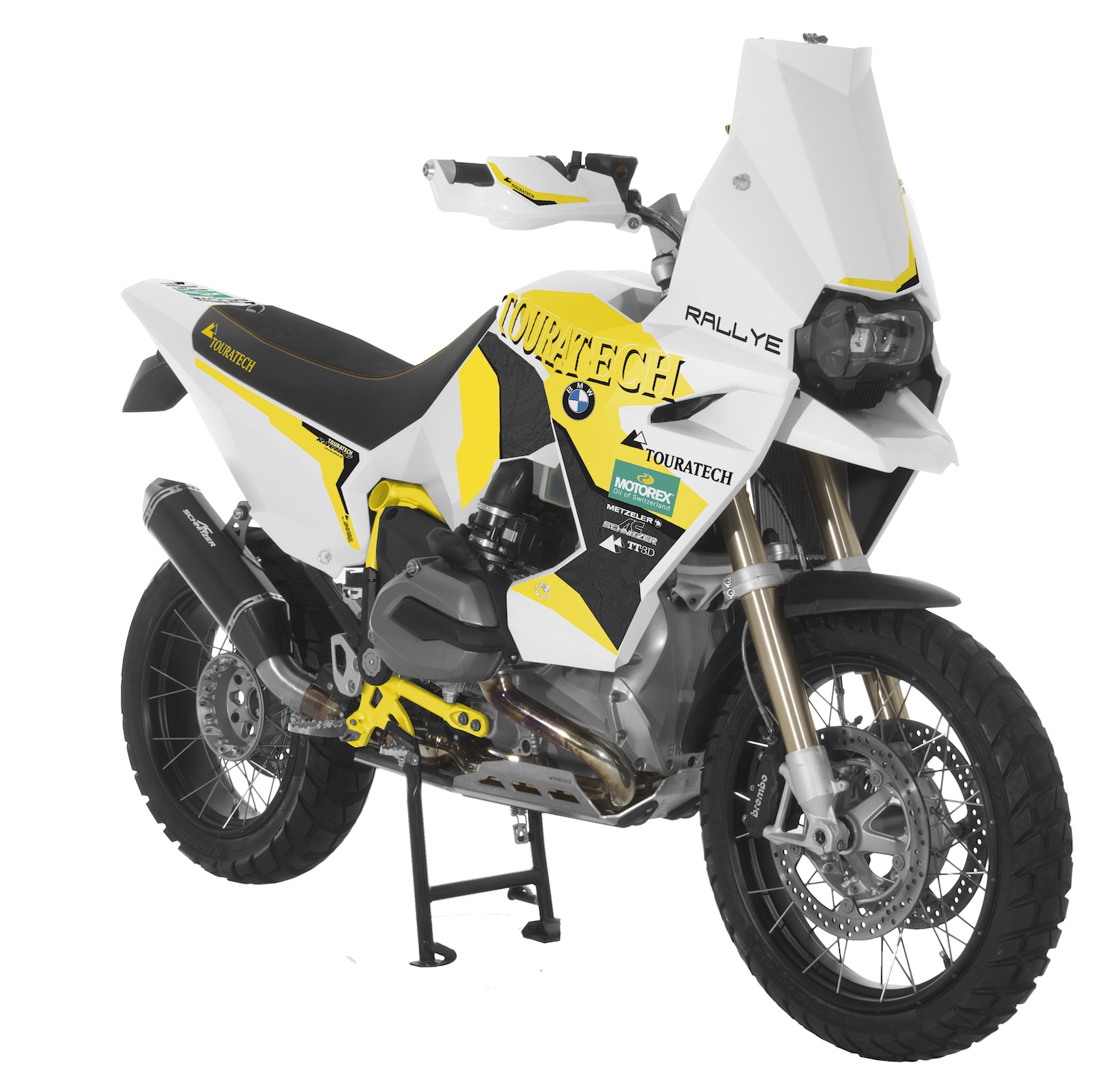 It didn't take accessories company Touratech long to outfit the new water-cooled BMW R 1200 GS.
Their Touratech R 1200 Rallye is one sexy beast.
The GS prototype was designed on special request by Touratech CEO Jochen Schanz as a tribute to the company's sporting past in events such as the Dakar Rally.
It was developed in co-operation with sister company TT-3D in Murnau, Bavaria.
While the frame, engine and drive unit were kept the same, but the chassis, seat, aluminium tank and front cowl are new.
The frame tail is 7cm higher and together with the Dakar-style high cowling it has typical rally ergonomics and looks.
The cowling can accommodate a rally instrument kit and the side wings reach down as far as the cylinders for protection.
Touratech Australia media manager Peter Whitten says they are evaluating if the rally conversion will be a one off-part or a production item.
"The positive public response indicates that it will be, but we are still waiting to find out," he says.