Cafe racers are considered to be an odd phenomenon. More than just aesthetics, they are great for presenting a clean and beautiful paradigm shift for the future of engineering. In fact, this field is limited only in the imagination of the most powerful dreamers today.
Inspiring endless media and dedicated websites, the Cafe racer market continues to thrive. Because they are custom made, it also sparks the desire to own one. With a myriad of ways to achieve the ideal modern cafe racer motorcycle, the enthusiasts dreams of doing 100 miles per hour. With this being said, here's a list of the top 10 on the market today.
10. Royal Enfield Continental GT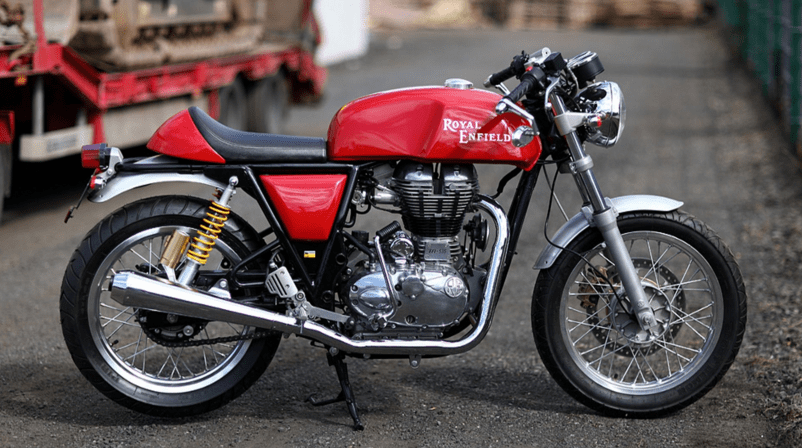 Launched globally mid 2013, the Royal Enfield Continental GT, this motorcycle has more than enough power to stop on a dime. Available in two colors, GT Yellow and GT Red, it is a great machine that is worth the enthusiasts trial. This modern machine provides way more than enough for those who are looking for a racer double down tube chassis and a UCE engine.
9. Guzzi V7 Racer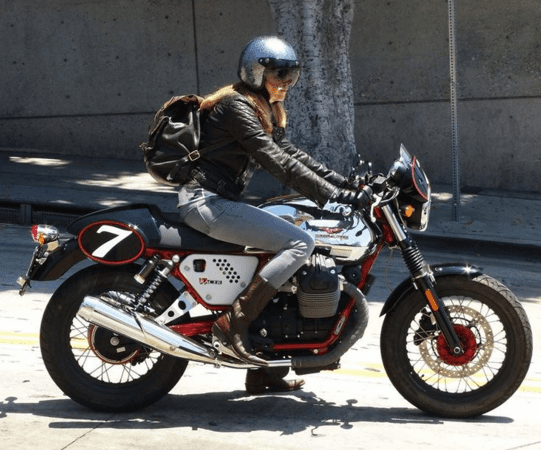 Embodying racer traditions of the past, the Guzzi V7 Racer has been designed to capture the 1950s and 1960s loyal audience. This fascinating machine includes ancient designs with an Italian-engineered and modern touch. New lightweight aluminum wheels that stand out most with the latest technologies. For those of you who are interested in the type of engine included in this design, manufacturers of this motorcycle are proud of the 750cc engine that takes the bike to the next level in the industry. With these new enhancements, Moto Guzzi has remained true to a long standing transition, while providing pure enjoyment in this new transformation.
8. Norton Commando 961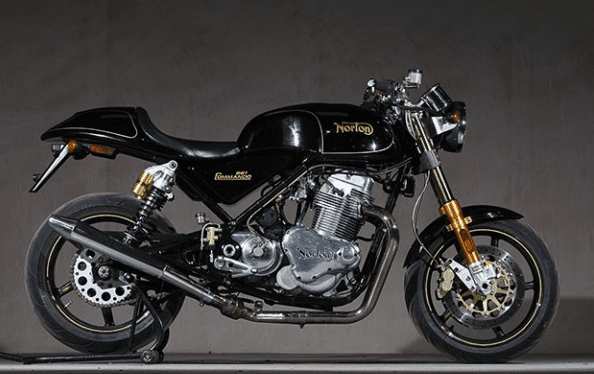 This straightforward old style roadster is more than in high demand. Since it is now sold out, it is admirably a favorite of those who have it and this that don't. In fact, people who have made the purchase will not only appreciate the ride that it provides, but will also find time to spend hours admiring it in their own garage. It is also considered to be a top notch instrument in the industry and will standout as an ornament instead of just simply just a powerful mode of transportation.
7. Ducati Scrambler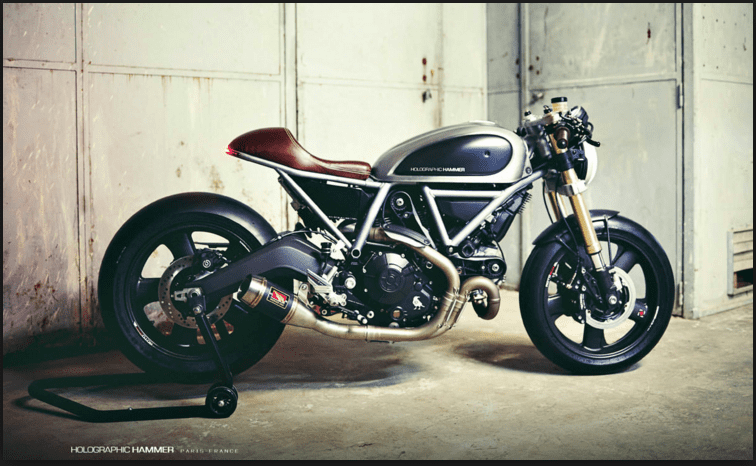 Some bikes tend to provide it all since they are priced just right for the market and styled with the midlife Cruiser in mind. Therefore, it's not obscenely weighed down with ornaments and trinkets that takes away from its overall attractiveness. In fact, the new Ducati Scrambler is designed with the average person as the basis of its overall target audience. With tall and wide handle bars, it provides a confident ride for virtually anyone who sits behind the wheel. Therefore, the posture of the person does not have to unnecessary adjusted because of a natural feel that people can depend upon. With an unmatched design that people look forward to, this cafe racer is still not an overpowered enabler but part of the natural selection in its chosen industry.
6. Kawasaki W800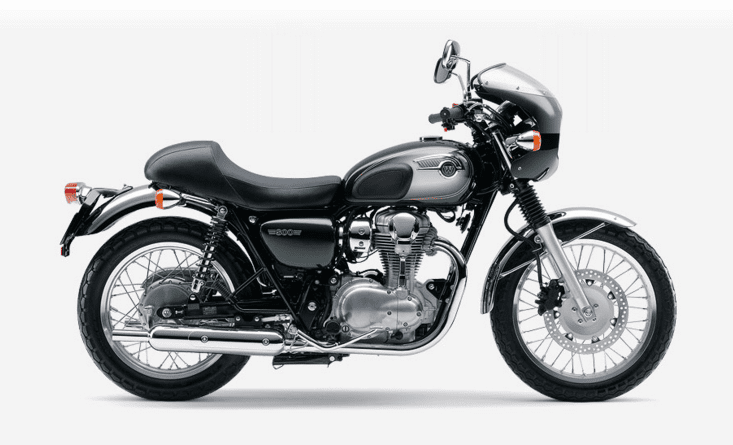 The Kawasaki W800 is also a coveted favorite in the industry by those who can be classed as followers of heritage and technology combined in a very innovative way. Because the design has been intricately taken care of, people can expect to see engineering styles that meets the high demand of bikers and aspiring bikers all over the world. Since manufactures have paid attention to keen detail, every part of the cycle has been done with the best materials and accessories. For those who are interested in taking this stylish motorcycle for a quick spend, they can be proud of the character that it automatically exemplifies.
To ensure the engine remains in good shape at all times, manufacturers have included an air-cooled engine to protect its performance. People will also be proud of the prices of the fuel delivery emission system that has been encased in its design.
5. Honda CB1100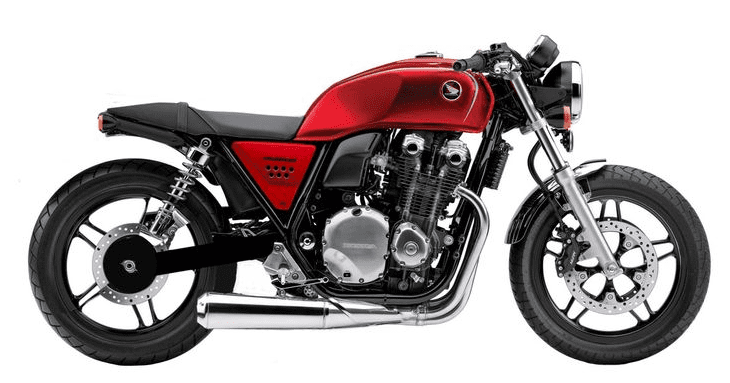 Embracing the past, while still moving forward into the enhancements of the future, Honda CB1100 is an attraction for bike lovers all over the United States and abroad. Its considered to be reliable, fun and a capable ride for those of diverse interest. Designed with a fuel injected inline and a1140cc engine, it's a smooth and powerful ride. It's a fun and comfortable ride for weekdays and the weekend hours.
4. BMW R Nine T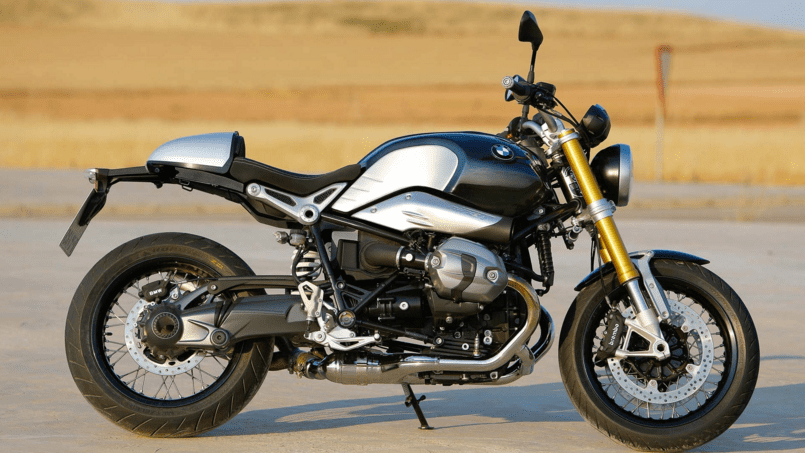 Fun and passionate past times is the name of the game of those who want to take a good look at the BMW R Nine T. With 90 years of history, this model is holding to traditions. People who expect to take advantage of this ride can be depend on it being completely original. This cycle also comes with an authentic and independent look that makes it a foundational move for those who want to take this ride out for a spin.
3. Ducati Sport 1000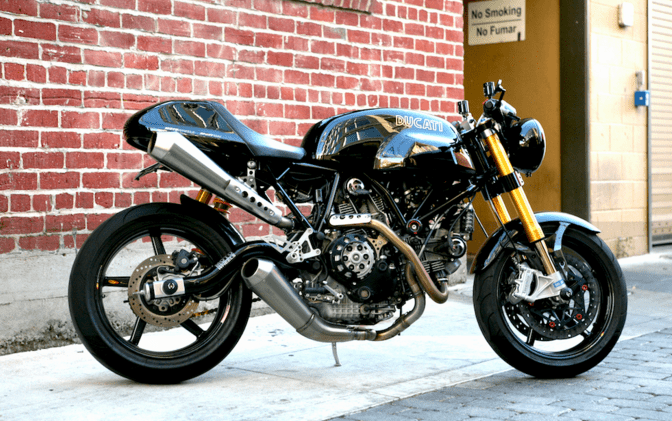 This ride fits a dual theme of both modern and classic. With a modern chases and classic stylish components, bikers can look forward to a modern retro bike that's sets the stage for comfort and style. Though it may be high in price, people can still attest to the fact that it makes the driver feel like a million dollars. Adequate brakes and suspension, this model has light weigh features that assist with the sharpest steering.
2. Triumph Thruxton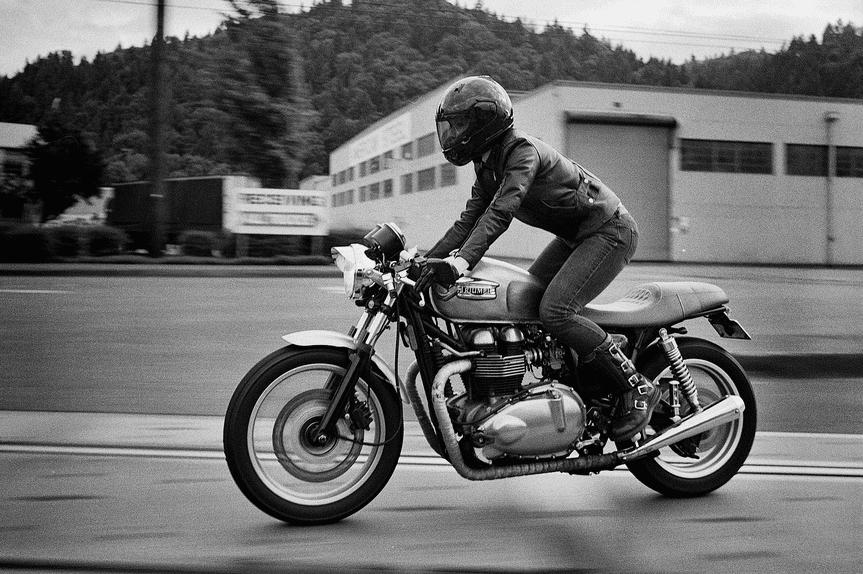 The Triumph Thruxton is well known for being one of the coolest bikes on the market today. On the other hand, people should watch out for this fit since it is not known for being the fastest, most technical or the lightest.
1. Build your own –  BikeEXIF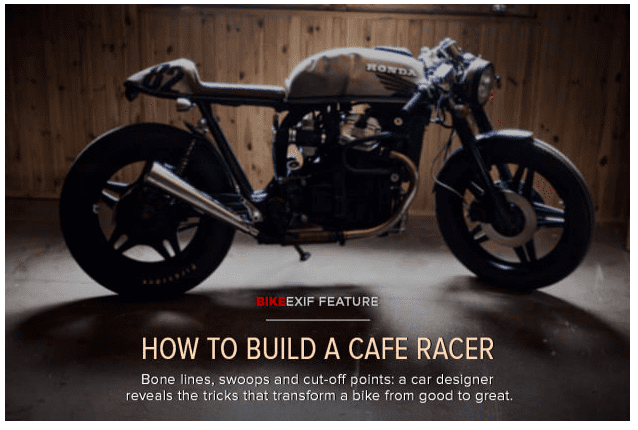 The ultimate bike that's on the top of the list is the custom made dream that people build themselves. Starting from scratch, it can be sculptured to fit a specific design and unique interest of the cafe racer.
With the 10 top choices in the industry, people can pick and choose the ones that will fit their personal interest. From building a custom made design from scratch to owning a GT RedRoyal Enfield Continental GT, there is a modern racer style for each individual.