A specific scooter GPS is one of seven new products launched by TomTom in an attempt to halt the smartphone from taking over the satnav industry.
The other products are fitness trackers, watches, car trackers and a roving satnav that has built-in wifi so you don't have to plug it into a computer for map and software updates.
TomTom created its first satnav for cars in 2004 and later the TomTom Rider for motorcyclists. The GPS unit quickly became the must-have gadget.
However, smartphone apps now do pretty much the same job and there are many top-quality, waterproof mounts allowing orders to use them on their ride.
In an effort to attract more riders, TomTom has launched the world's first scooter smartphone-connected GPS called TomTom VIO which is circular and funky looking to appeal to trendy scooter riders.
However, rather than a satnav unit, VIO is basically a glove-friendly interface for your smartphone, allowing riders to access all phone functions, not just satnav.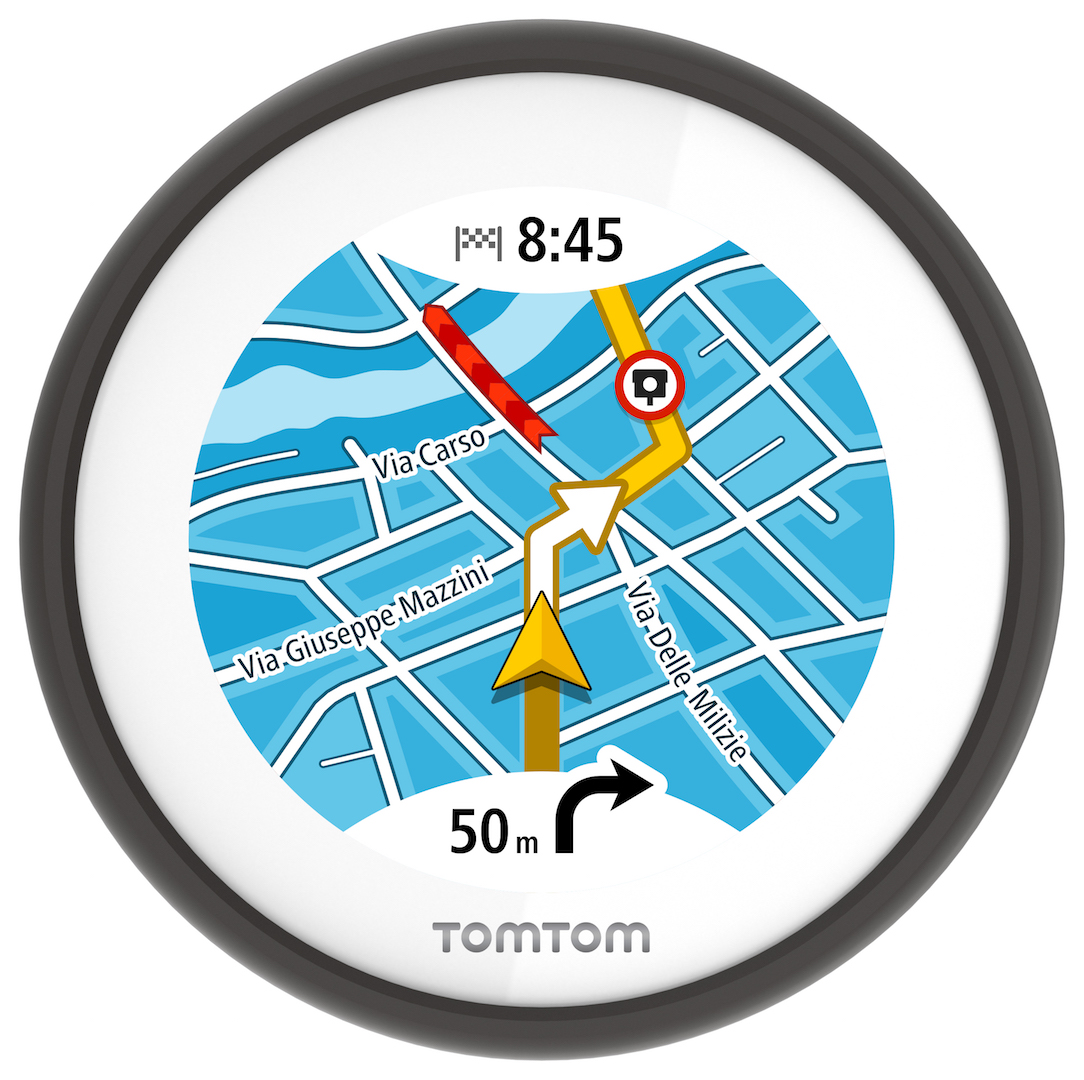 The weatherproof display unit offers turn-by-turn navigation both visually and audibly via a Bluetooth helmet audio system.
When a call comes in, the display will show a photo of who it is so the rider can take it via the headset while directions remain on the TomTom VIO display.
It includes a speed camera warning system where the speed display changes colour to red warning riders if they are going too fast, and then back to the original colour scheme when riding within the limit.
Riders should be able to see the colours changing in their peripheral vision without having to lookout the unit.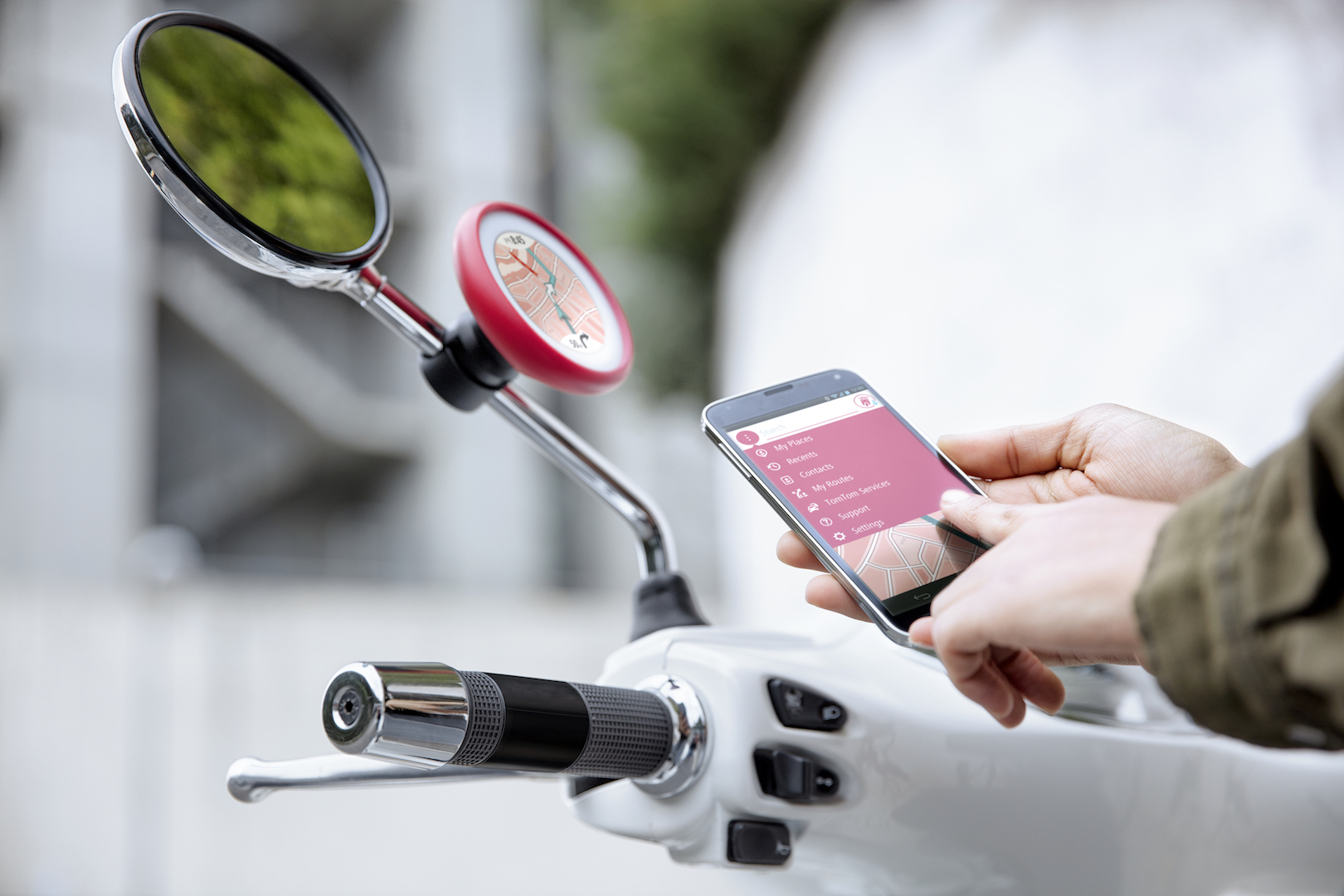 You can style up the TomTom VIO wth snap-on silicon covers in six different colours to match your scooter. Even the maps can be set to be the same colour.
TomTom VIO is coming later this year and price is not yet available.