Tough navigation, rocky terrain and a super marathon second stage of the Dakar Rally in Saudi Arabia dropped two-time winner and current title holder Toby Price down the order.
He finished 15th on the day and is now ninth overall, but still happy with his performance.
Super marathon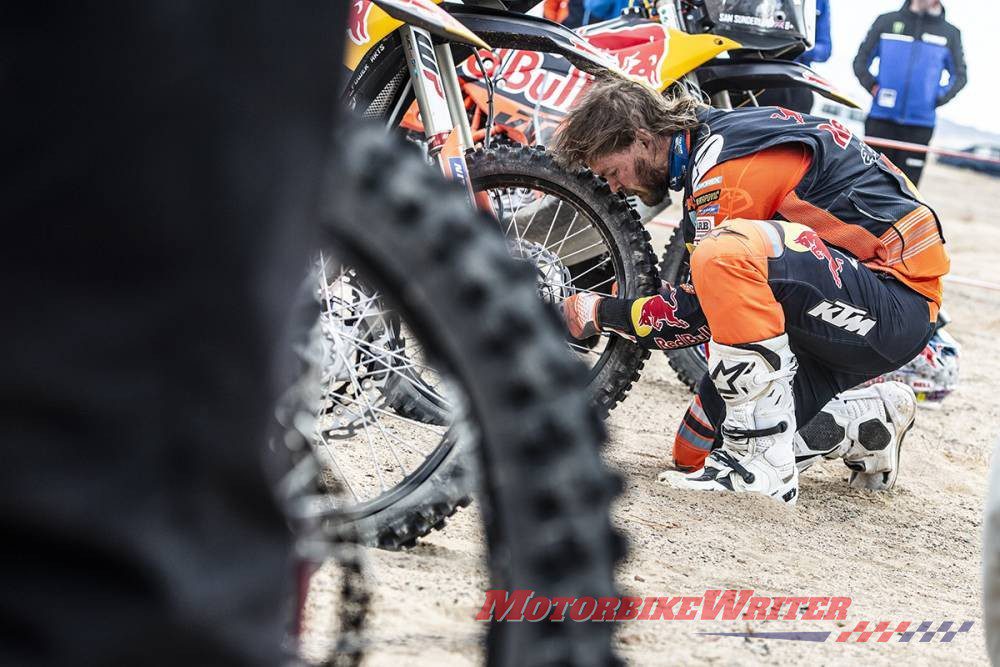 A super marathon stage lasts two days and all riders have to work on their own vehicle without any assistance, putting team riders such as Toby from the Red Bull KTM team on the same level as the privateers.
"A very challenging day with our first Super Marathon stage complete, it is all new for everyone and doesn't really allow us much time to work on the bikes which made things interesting," he says.
"Navigation today was really difficult and the conditions were tricky with so many lines to choose from.
"With such heavy navigation, it leaves you feeling like you're gambling with your decisions all day, but it makes it interesting for all competitors."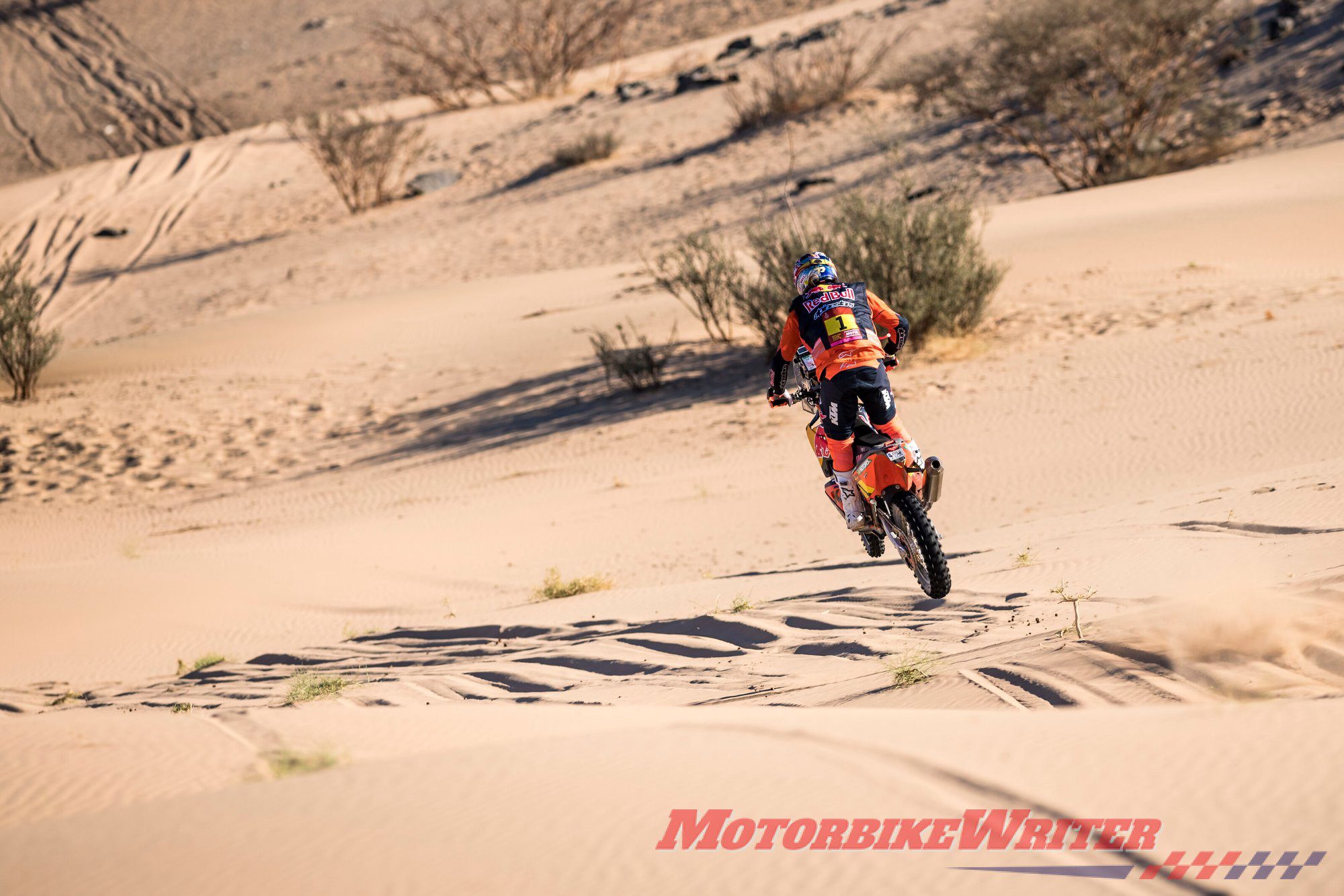 Navigation was made more difficult because Toby started first after winning the first stage of the rally.
"Starting first is always going to be a disadvantage and today was a day I knew the rest of the field would make time on me," e says.
"I don't plan on starting first too many more times after my efforts today."
Toby usually reserves his efforts in the first week to attack in the second week, like his come-from-behind win last year.
He is conserving his KTM for today's 504km second stage of the super marathon.
Stage winner
>
The 367km special stage of largely rock and sand was won by Bostwanan Ross Branch who finished 13th last year on his first attempt.
It was the KTM rider's first stage win.
He was followed by Toby's teammate and 2018 winner Sam Sunderland of the UK who is now the outright leader ahead of Portuguese rider Pablo Quintanilla (Husqvarna) and Argentinian Kevin Benavides (Honda).
KTM is gunning for its 19th consecutive win.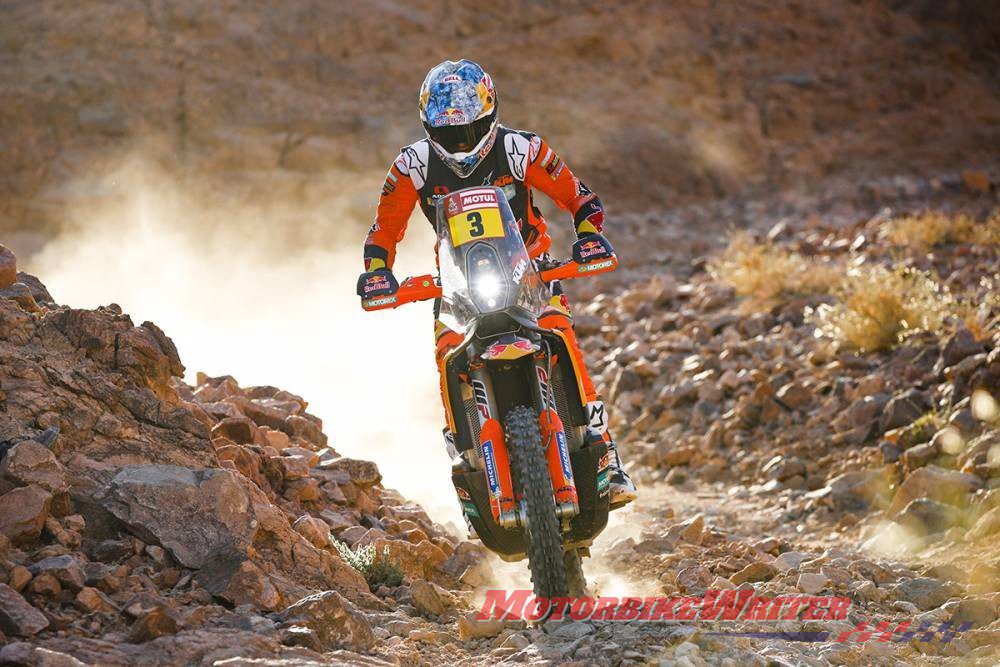 Aussie competitors
The three other Aussies in the motorcycle category performed well in stage two.
Queensland veteran competitor Rodney Faggotter finished just two spots behind Toby in 17th and is 17th outright for the stage.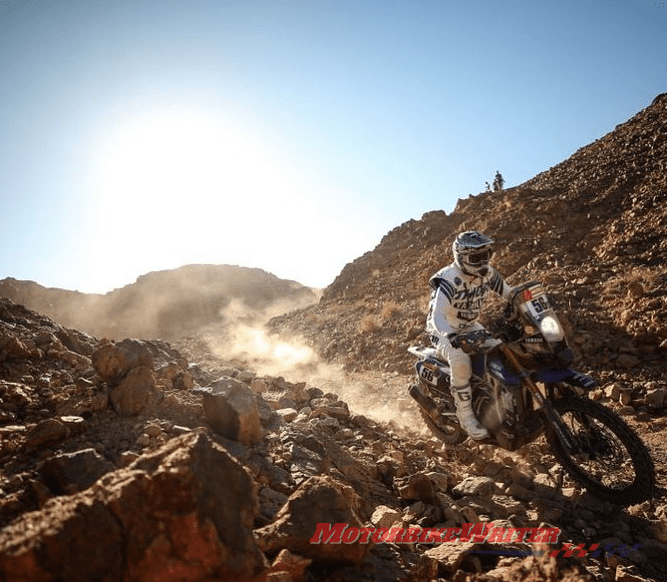 He said the rocky terrain was difficult and said he was grateful for his Shock Treatment suspension on his Yamaha and Citi knee braces.
Ben Young (KTM) finished 93rd and is 92nd in the outright rankings while Matthew Tisdall finished 132nd and is 131st outright.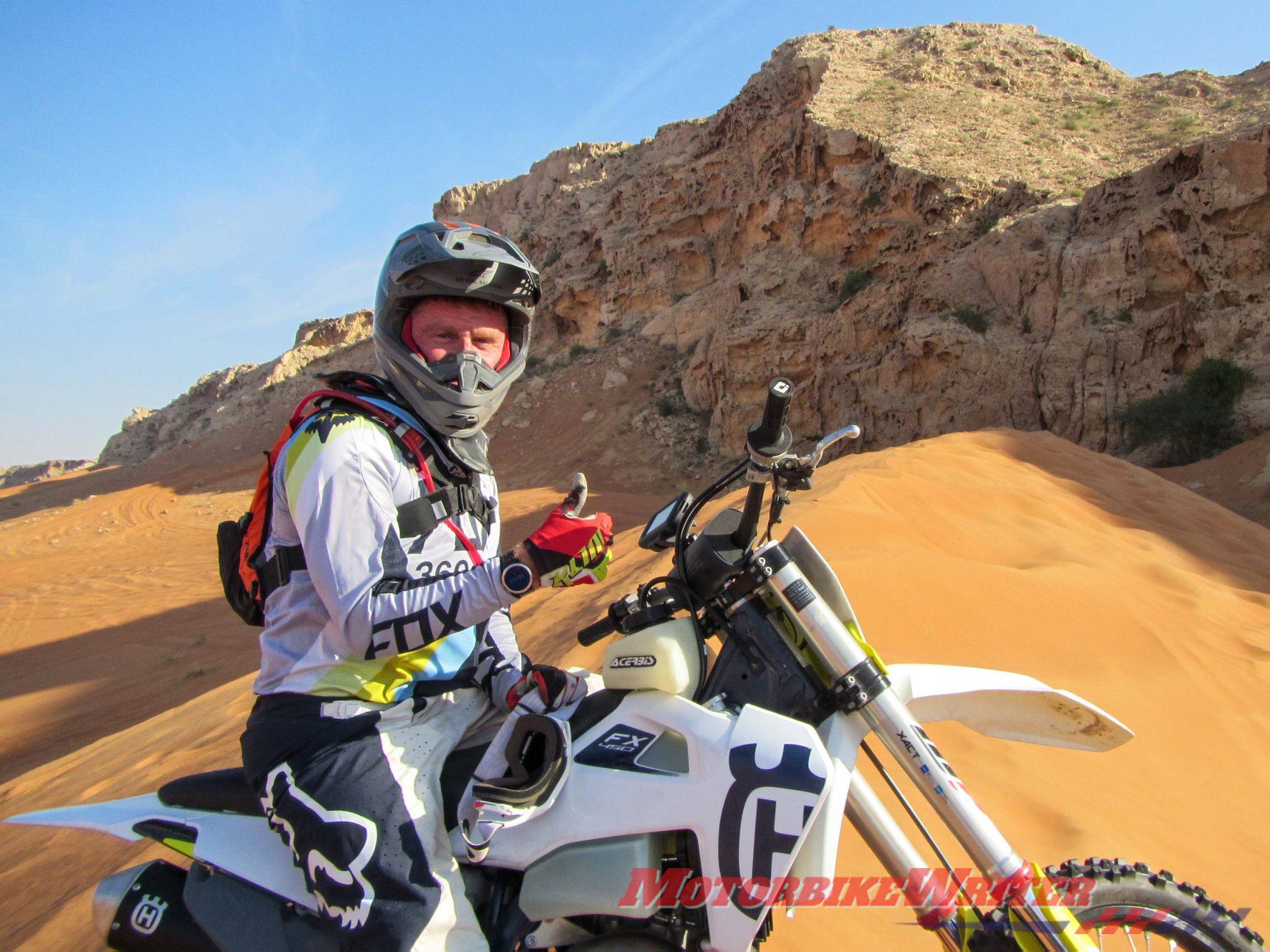 For the first time the Dakar rally is being run in the one country, Saudi Arabia, after being run in 35 countries on three continents since 1978.
Toby aids firefighters
Toby is also doing his bit for the current critical bushfire situation by auctioning his starting jersey and pants with proceeds going to the NSW Rural Fire Service.
It is open worldwide, just send in your bid in Australian dollars on his Facebook page or Instagram.
Current highest bid is still $13,001.
Auction closes on 18 January at 5pm (AEST).