The family of champion sidecar racer and world-renowned motorcycle engineer Lindsay Urquhart will race at this year's Historic Winton in May.
Lindsay has attended the event every year since it started in 1977 and this year his son Rob will race a 1924 Indian Altoona and grandson Daniel will be on a 1922 Anzani at the event on 28-29 May.
He says his love for motorcycles has now spanned five generations of his family as his father was involved racing.
"Even my great grandsons are into bikes now, but they ride the little ones still," he says.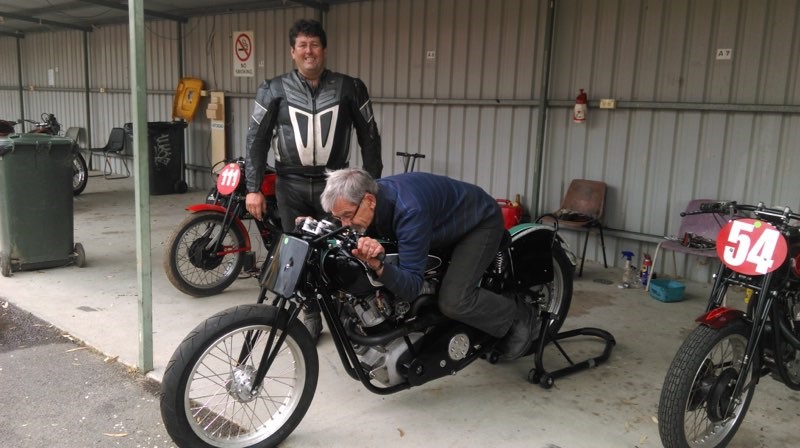 Lindsay competed on all the great tracks of Europe and in 1956 returned home to win the Australian Racing Sidecar championship for the next seven years.
"I worked in the UK for a year at Associated Motorcycles, who owned Norton and AJS, which led to me returning home and winning the national title on a Manx Norton," he says.
"Competing in Europe set me up well, with the other sidecar racers expecting me to be faster, since I'd been well-practised after racing overseas.
"In one year, I competed in 16 race meetings across Europe.
"An important advantage was that I always had a reliable bike and the knowledge of how to fix it myself."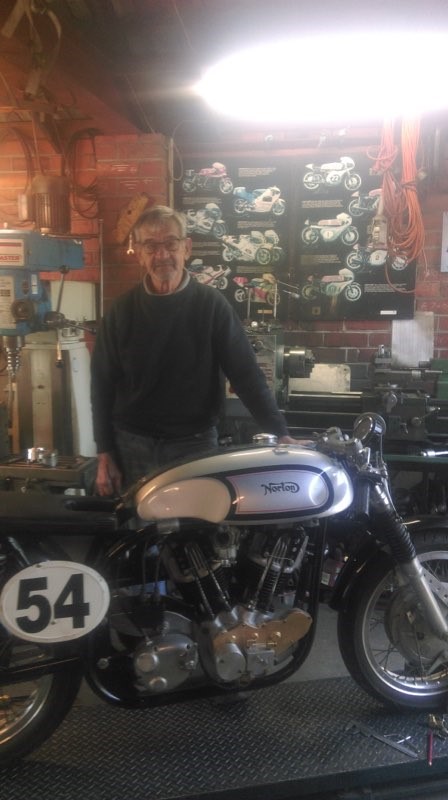 Urquhart said that it was a bit rough touring around in an early campervan, having to keep the bike serviced, getting to the next country in time and sleeping in tiny booths in the van.
"Racing informed my engineering of motorcycles and was a big advantage in designing and improving form," he says.
Overseas and in Australia, Urquhart was a leader in motorcycle design and now in retirement, prepares racing motorcycles for his family.
Spectators can meet Lindsay Urquhart and his family and see his flawless racing motorcycles in the competition paddock of Historic Winton.
As well as two days of historic motorbike racing action, 45th Historic Winton celebrates 120 years of Norton and Triumph Motorcycles with displays at the event.
Tickets to Historic Winton are now available online from ticketebo.com.au/historicwinton .
2022 TICKET PRICE DETAILS
Online Tickets:  Adult: $35 per day / Kids 17 and under free / Programs: $10
Tickets at Gate: Adult: $45 per day / Kids 17 and under free / Programs: $10
Camping is $50/person/weekend (max of 4 per site) when booking online. $55/person/weekend at the event gate. Camping enquiries should be directed to Winton Motor Raceway Ph: 03 5760 7100.
For accommodation, please contact Enjoy Benalla at 03 5762 1749,  https://www.enjoybenalla.com.au/ or tourism@benalla.vic.gov.au .
More information can be found at https://www.historicwinton.org/  or on the Historic Winton Facebook page.