Thinkware Snap-G Gimbal Review Summary
Review Summary
The Thinkware Snap-G gimbal is an all-in-one solution for aspiring content creators who don't have a full suite of videography equipment. With its small handheld form factor and a multitude of 4k video and photo customization options, it has everything you'll need to get started with video creation.
Pros
A variety of awesome video modes to choose from
4k video at 60fps in a small package
Interface is user-friendly and the touchscreen is responsive
All-in-one package for those looking for a laidback videography solution
Standard ¼" M4 thread lets you mount it to a motorcycle / ebike as an action cam
Cons
Gimbal swivel does not lock when turned off
Handheld grip may be a bit short for those with larger hands
Thinkware Snap-G Gimbal Image Gallery
Review Summary
Priced at $449, the Snap-G comes with an impressive amount of video customization at your fingertips.
The Snap-G can take 12MP photos and 4k videos at 60 FPS in a variety of modes such as wide, linear, and narrow.
It comes with video capture features such as slow motion, timelapse, and super night vision (SNV). Super cool!
2000 mAh battery offers plenty of life and up to 2 hours of recording time.
Best used as a videography device as the wide lens tends to distort photo images.
About Thinkware
Thinkware is situated in Korea and is well-known for its production of innovative dashcams. After reviewing their M1 motorcycle dashcam, we partnered with them to review their recently released Snap-G gimbal camera, the first offering in their line of action cameras.
Snap-G Hardware Specifications
For a complete spec list, visit the Thinkware Snap-G product page.
General
LCD Screen: 2″ IPS (with Capacitive Touch)
Wi-Fi and Bluetooth capable
Built-in speaker and microphone port
Weight: 178.0 g (0.39 lb)
Camera
Sensor Size: 1/2.3″ CMOS / 12.3MP
Lens: FOV: 133.9° (diagonally) / F2.6
Maximum Image Size: 4,506 x 3,040
Photo File Format and Ratio: JPEG, RAW (16:9 / 4:3 / 1:1)
Photo Modes: Photo, Panorama
Video Mode:  Video, Time Lapse, Hyperlapse, Slow Motion, Dynamic Motion Recording, SNV Mode
Tracking Mode: FACE ID Auto Tracking, AI Tracking, Face Tracking, Active Tracking
Video Resolution [PAL and NTSC]
(PAL) 4K @50, 25, 24 fps and (NTSC) 4K @60, 30, 24 fps
(PAL) 2.7K @50, 25, 24 fps and (NTSC) 2.7K @60, 30, 24 fps
(PAL) 1080P @100, 50, 25, 24fps and (NTSC) 1080P @120, 60, 30, 24fps
Video File Format: MOV, MP4
Battery
Type: Removable 2000 mAh lithium-ion
Charging Time: 180 min
Running Time: 120 min (FHD @30fps with LCD off)
Snap-G Box Contents
Thinkware Snap-G gimbal camera
Removable battery
USB-C charging cable
Storage bag
Wrist strap
User manual
Design and Features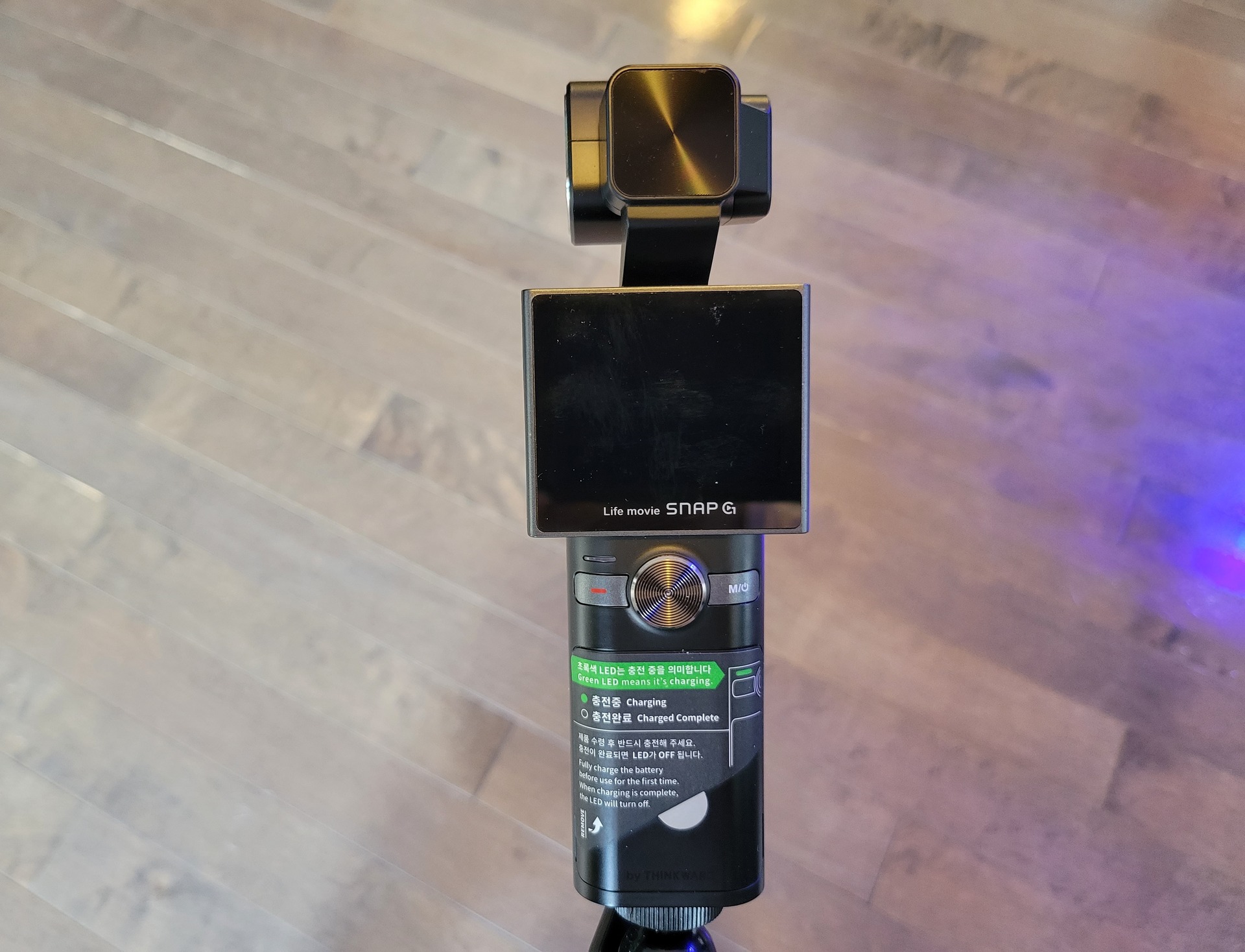 The Snap-G gimbal features a 2" IPS touchscreen and is designed to be held with a single hand. On the back side is a thumb joystick for camera movement, the Mode/Power button, and the record button. A cover and a push release button gives you access to the removable lithium-ion battery.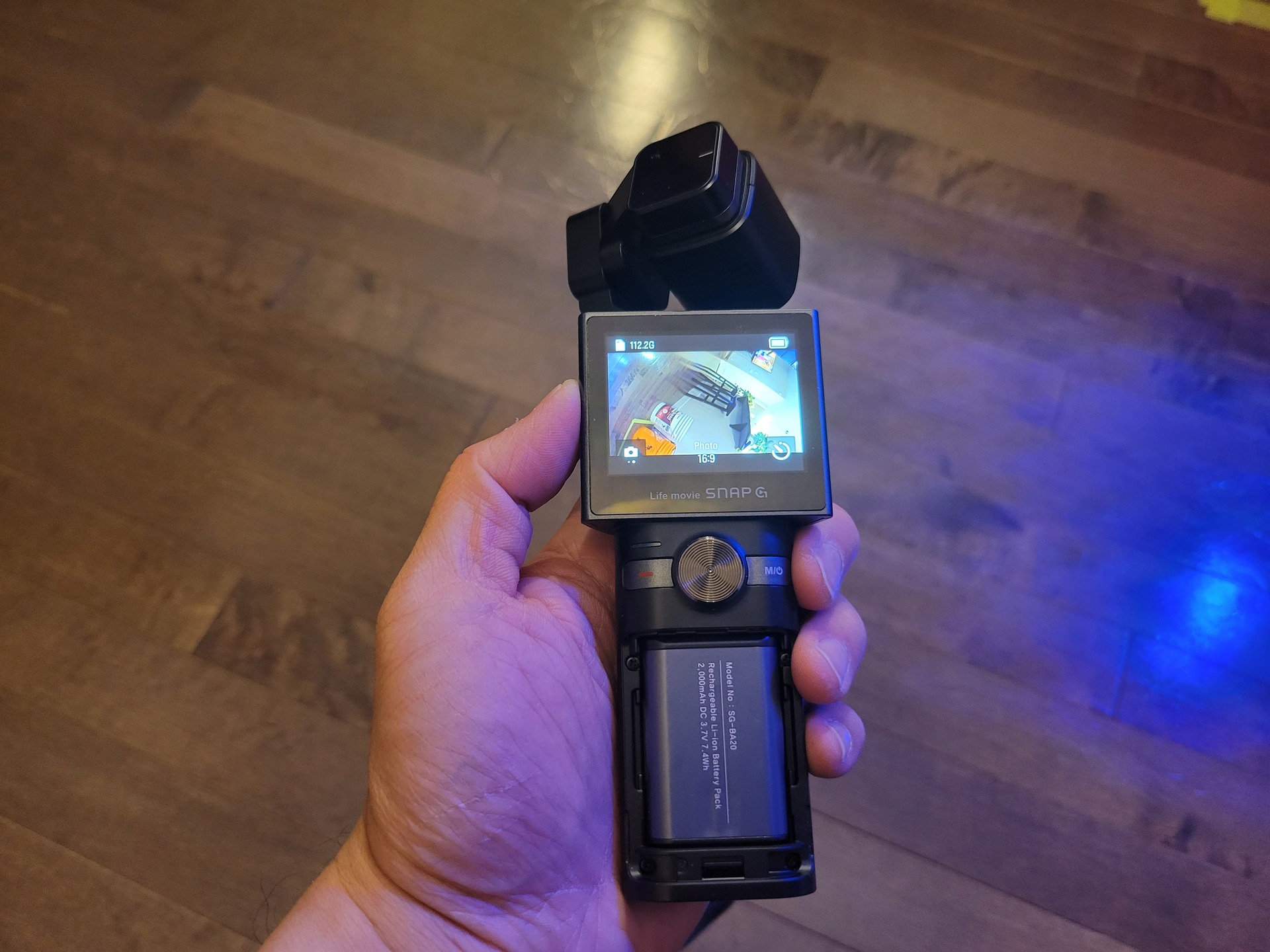 On the front end of the gimbal is the trigger which allows you to toggle a variety of functions that we'll speak to later on.
Being a single-handed device, I did find that the handle was a tad small. The contouring of the device itself is triangular and while it was still fairly comfortable to hold, I think it could be more ergonomic.
The Snap-G gimbal has a clean matte black aesthetic and is professional looking, something that I appreciate every time I pick it up. Storage-wise, it can accommodate up to a 512gb micro-SD card giving you plenty of room for hi-res video. You'll be able to fit in up to 2 hours of recording time if you stick with FHD (aka 1920x1080p).
Overall, the gimbal itself has a comfortable heft coming in at 178g / (0.39lb) and is easy to hold and unsurprisingly, heavy on the top where the camera and gyro sensor are contained. The base can stand to be a bit wider as well as I was constantly trying to figure out the best way to set the gimbal down, so do yourself a favour and get a mini-tripod.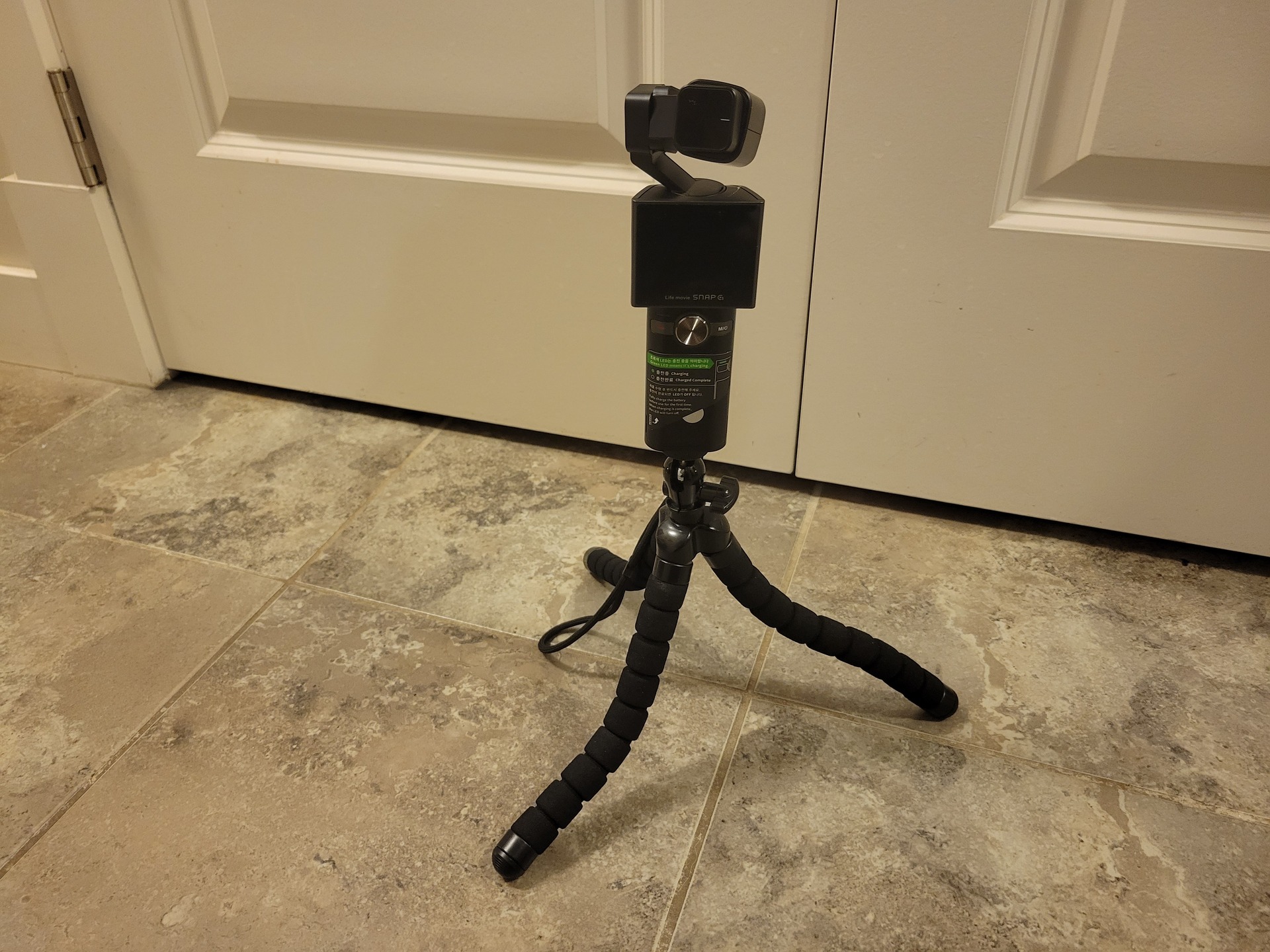 I would be interested in seeing how a slightly longer handle and shape would fare as I feel it would make the gimbal easier to hold. That said, the package did come with a wrist strap which I highly suggest you use.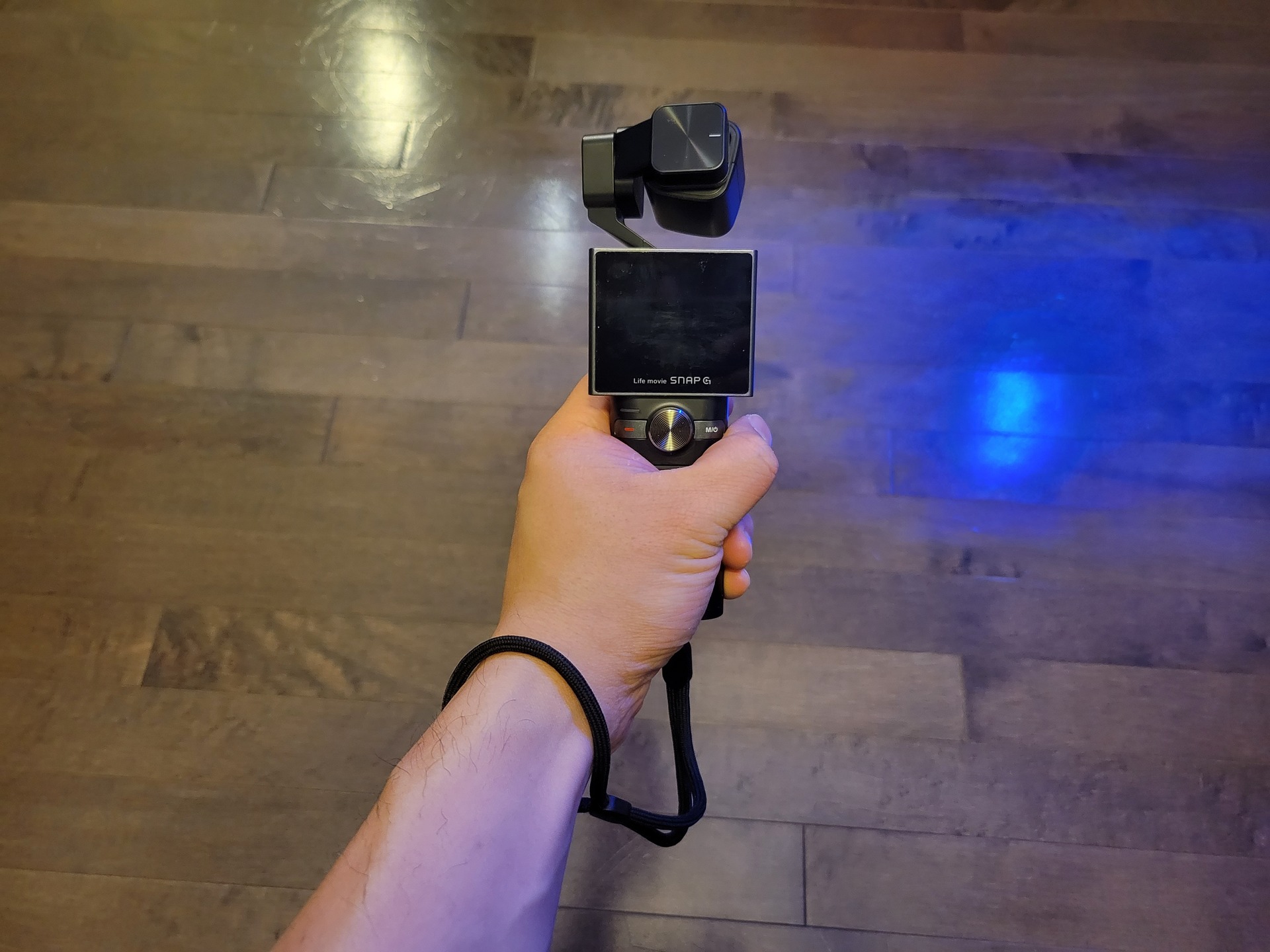 User Interface
Diving into the user interface, the main screen will default to the mode you last used (photo or video). The main menu tree gives you the following options depending on which way you swipe: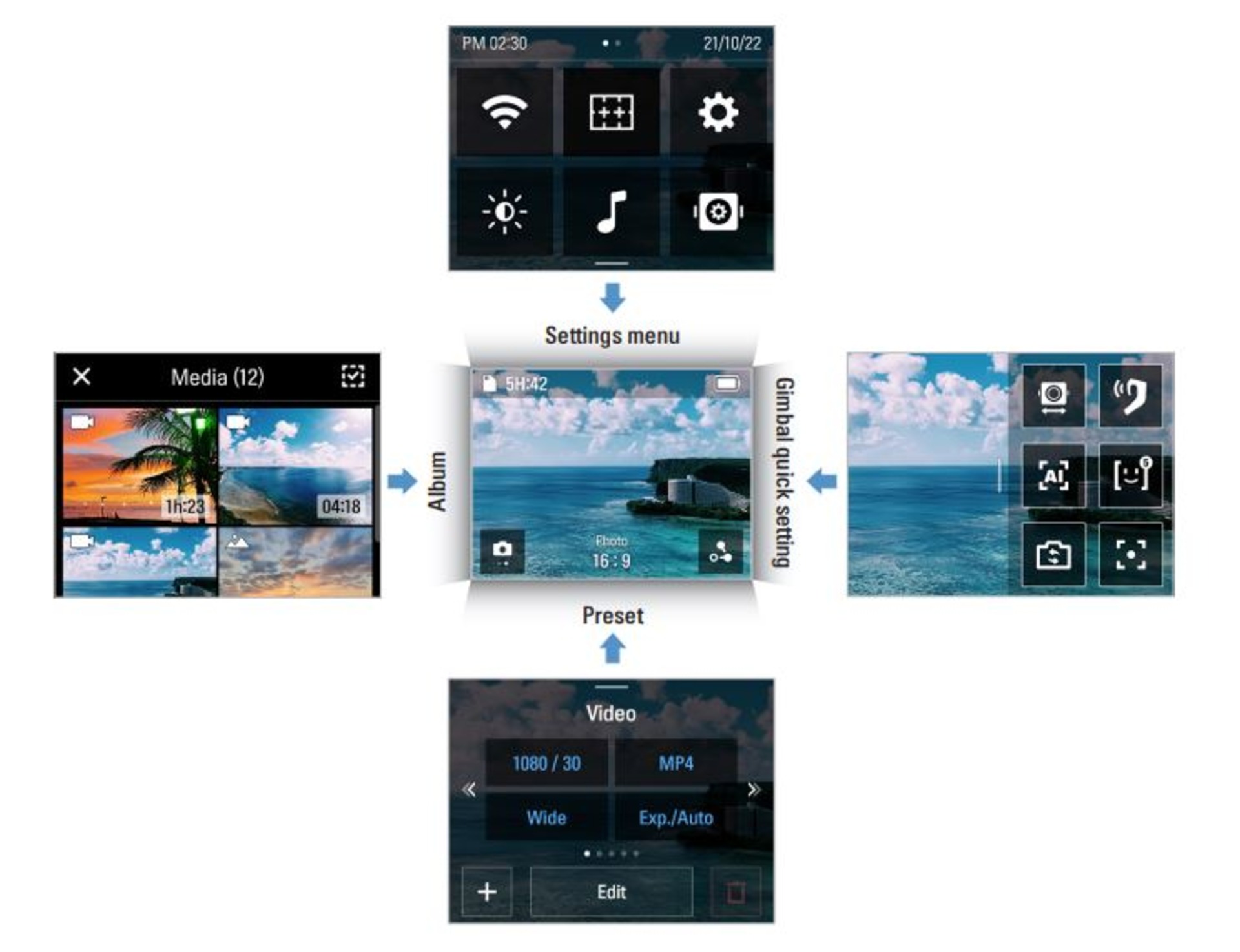 The 2" LCD touchscreen is very responsive to navigation and the options are mostly intuitive. In the settings menu, it gives you options such as:
Wifi
System Settings
Screen Brightness
Sound On/Off
Gimbal Settings (Speed, Sensitivity, Calibration, etc)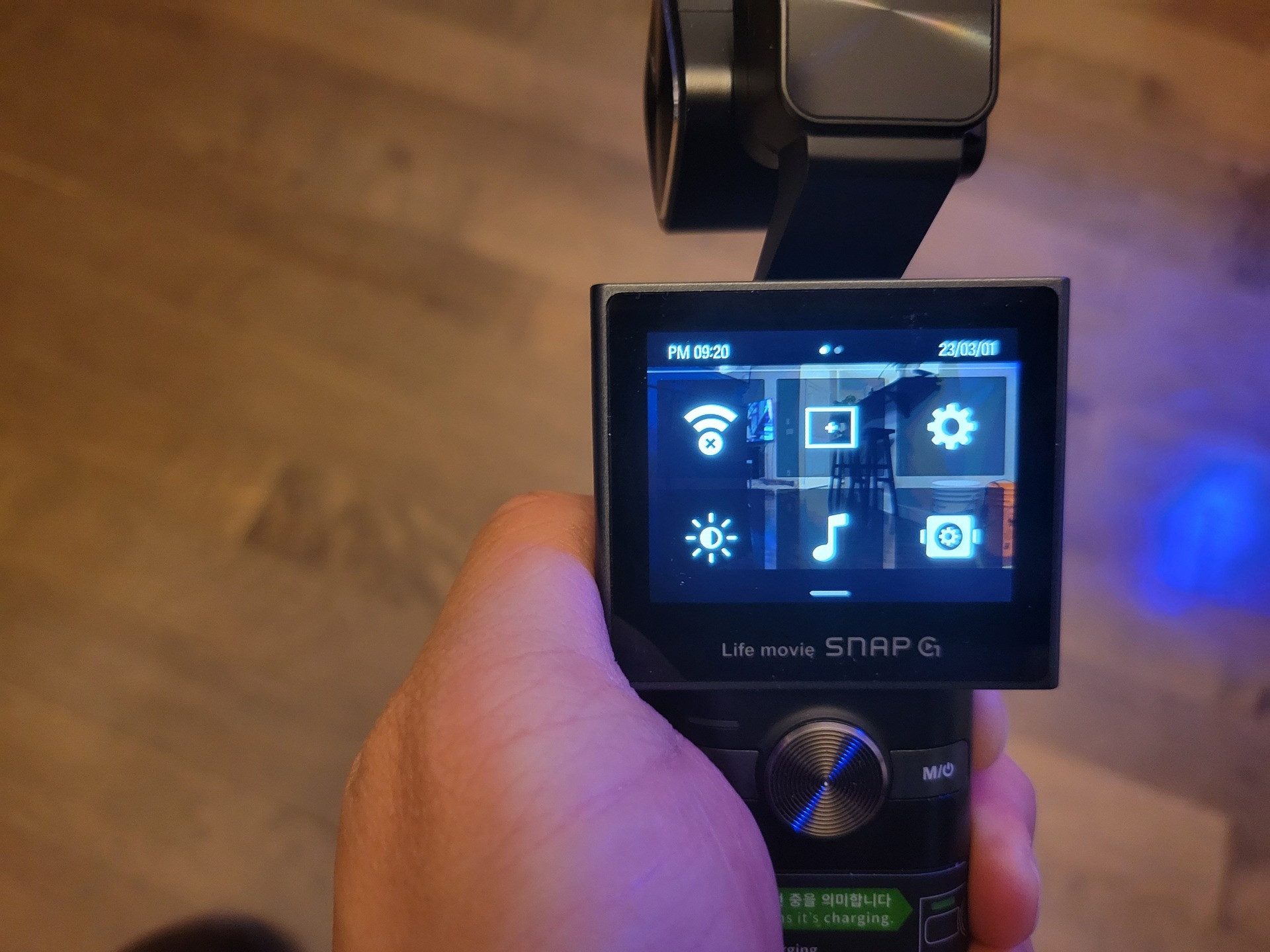 I won't go into all of the different settings because there's too much to list. Thinkware gives you full control over your photo/video experience and makes it extremely easy to learn for any newcomer in content creation.
You can easily spend hours playing with all the different settings since the Snap-G takes video up to 4k and 60 FPS in various modes (see the Video Quality section where we dive into all the modes).
Image Features and Quality
Photos
The Snap-G allows users to take standard 12-megapixel photos (~4000×3000 resolution). Photos can be set to a ratio of 16:9, 4:3, or 1:1 in JPEG or RAW format. You can also keep Exposure and White balance settings on auto, or make manual adjustments.
In November, I had the opportunity to take the Snap-G to Africa where my wife and I had a safari tour planned. Below are the photos without any colour correction.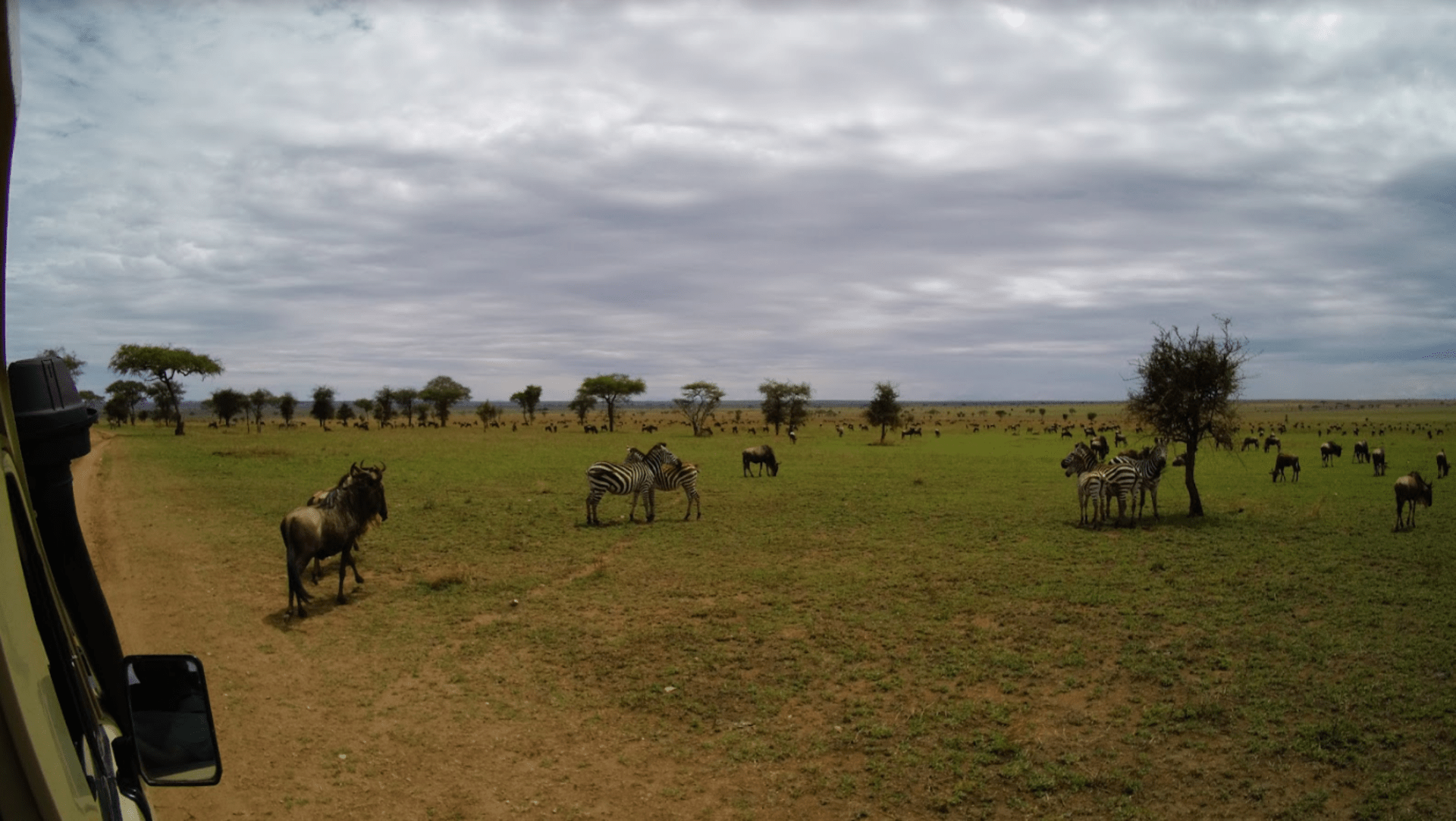 While it does take decent photos, there is an obvious distortion at the edges due to the wideness of the lens which can also be fixed in software during photo correction. With photos, there is no way to change the FOV from Wide to Linear or Narrow, so all photos will have the fisheye effect.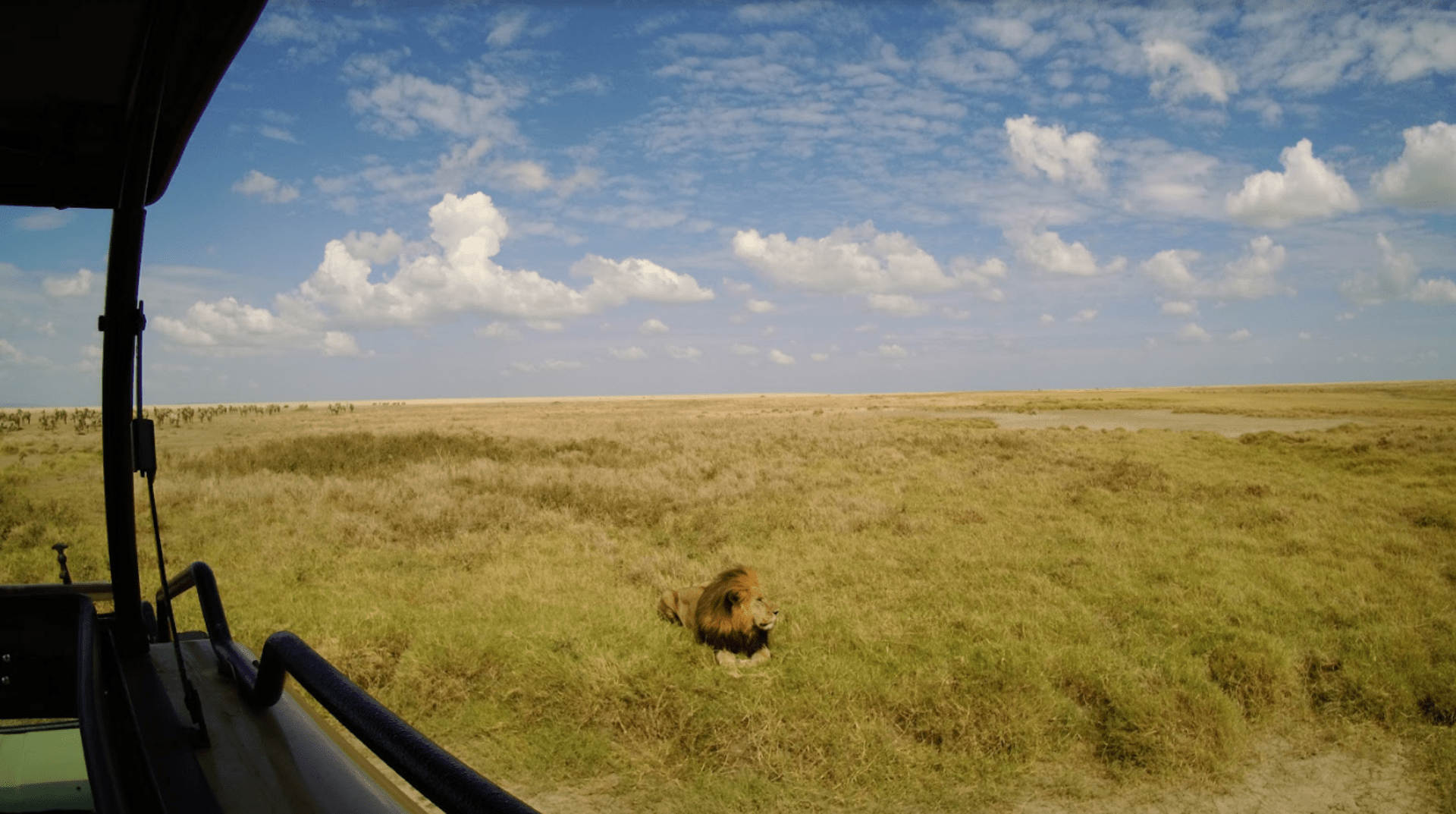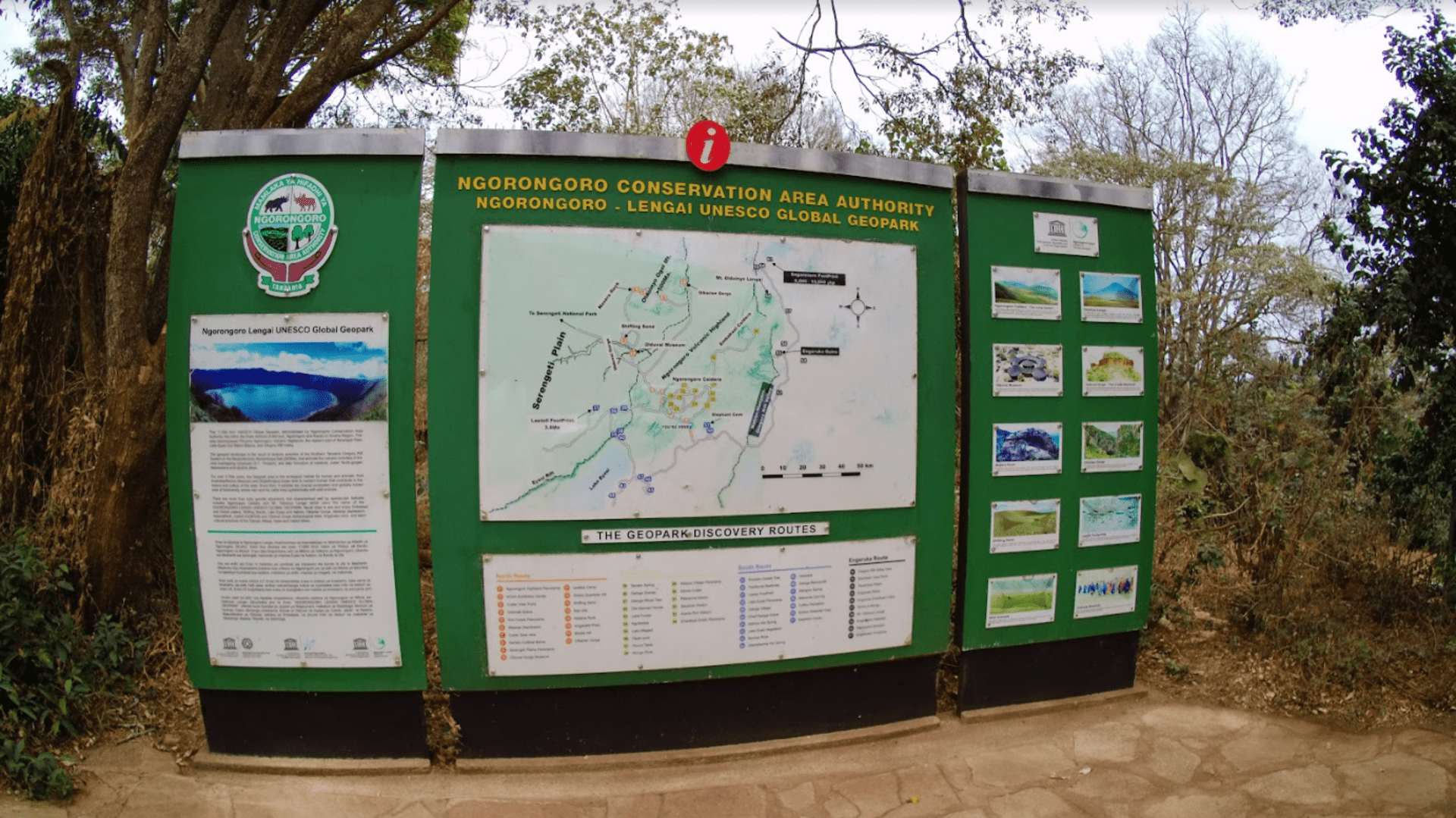 Photos are clear under bright daylight, but the auto exposure settings may have some trouble with brightness when the scenery is a bit more complex such as the below landscape shot of the Ngorongoro Crater below.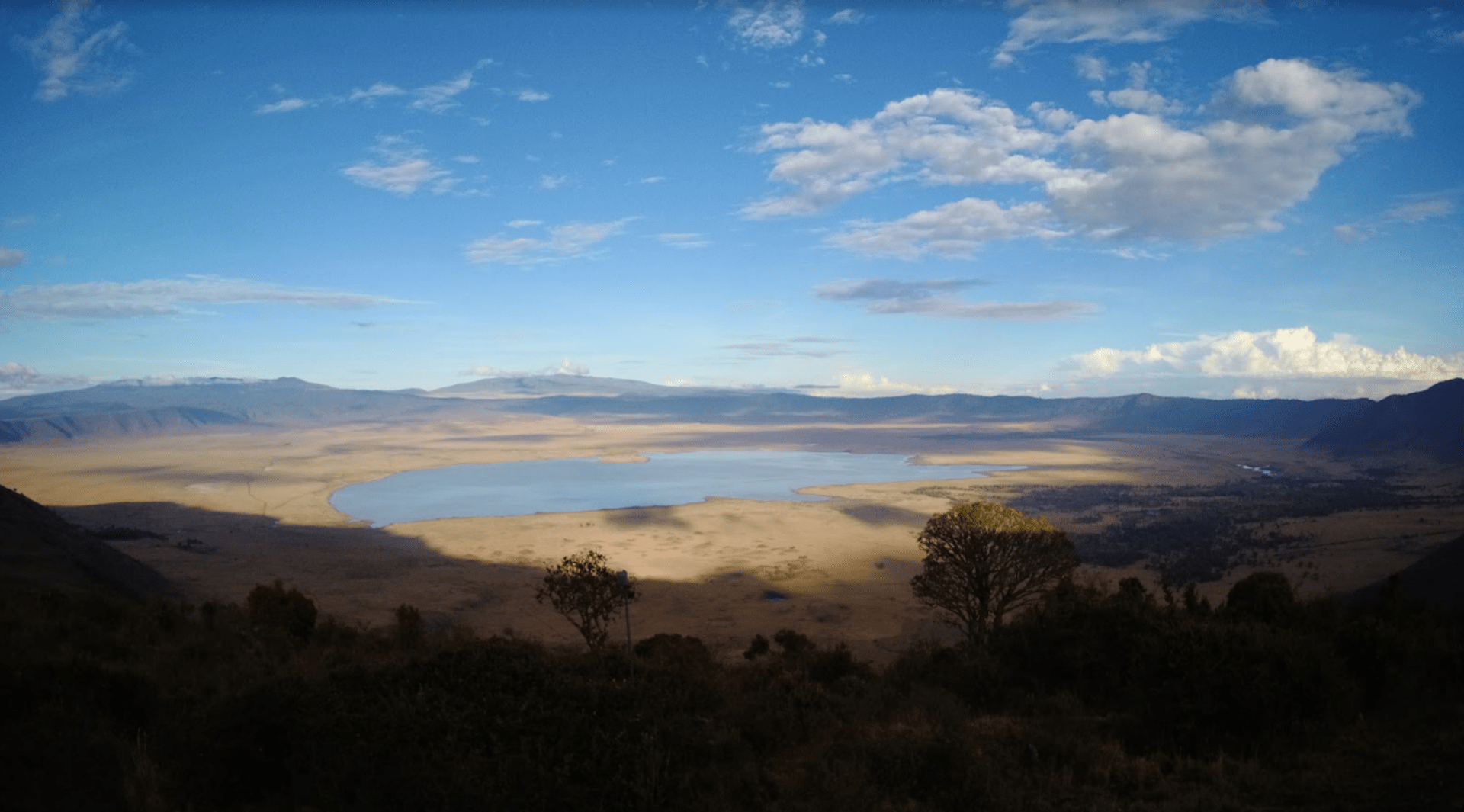 Being able to take photos with the Snap-G isn't a bad thing but the gimbal also needs time to adjust and stabilize before you can finally snap that photo. I commend Thinkware for the effort but would defer to the average smartphone for basic photography.
Panorama Mode
Panorama mode is interesting because the Snap-G gives you several different options:
180 degree
360 degree
3×3 panorama
For a 180-degree photo, the Snap-G will take 3 photos at roughly 3-second intervals which was way too long for me to hold still by hand. Double that if you picked the 360-degree and triple that if you take a 3×3.
Admittedly, I did not take too many panorama photos. Since the Snap-G is primarily a handheld tool, the panorama images will likely not align perfectly unless you mount the gimbal to a tripod.
Luckily, the Snap-G App will let you edit and stitch together panoramic photos. The app automatically detects panoramic photo files and puts them together. Results vary and occasionally I would get some photos that weren't perfectly lined up, even if I used a tripod. Darn it!
Sometimes the app would also recognize that panoramic photos are poor quality and be unable to stitch them together, prompting you to delete them from the gallery.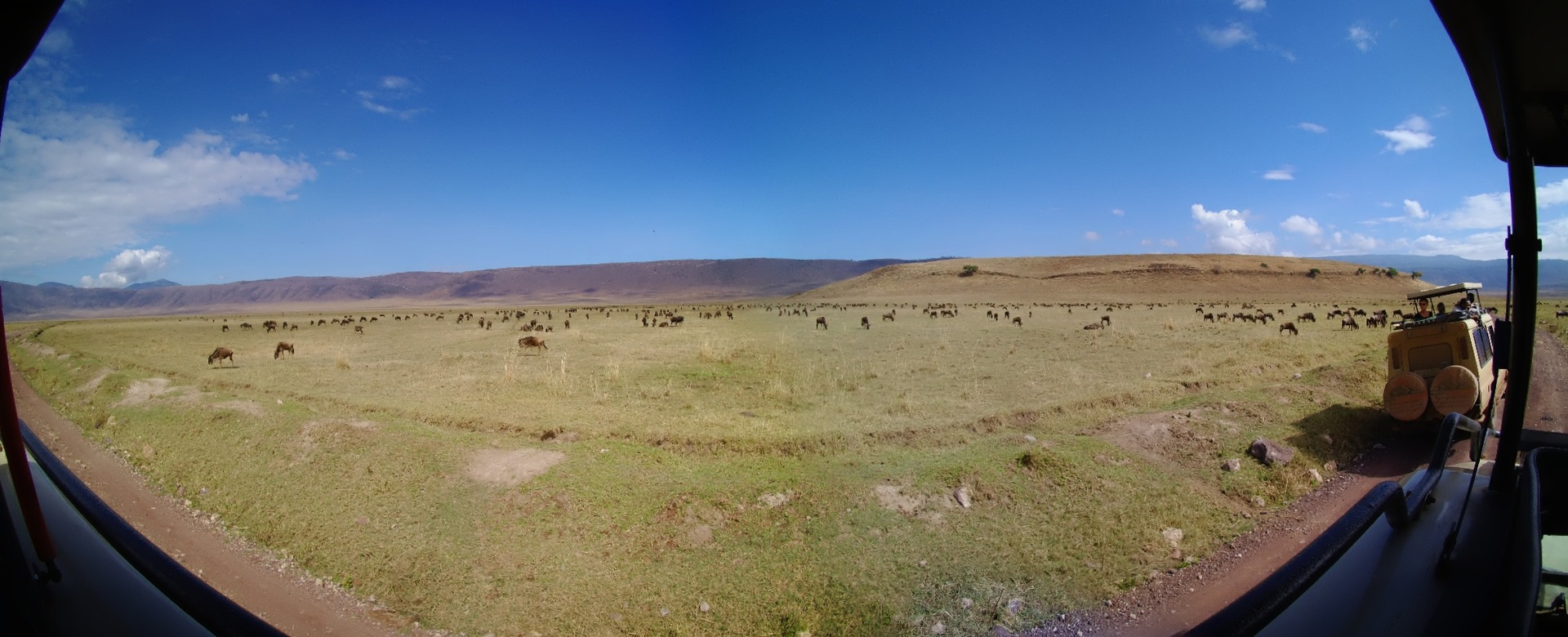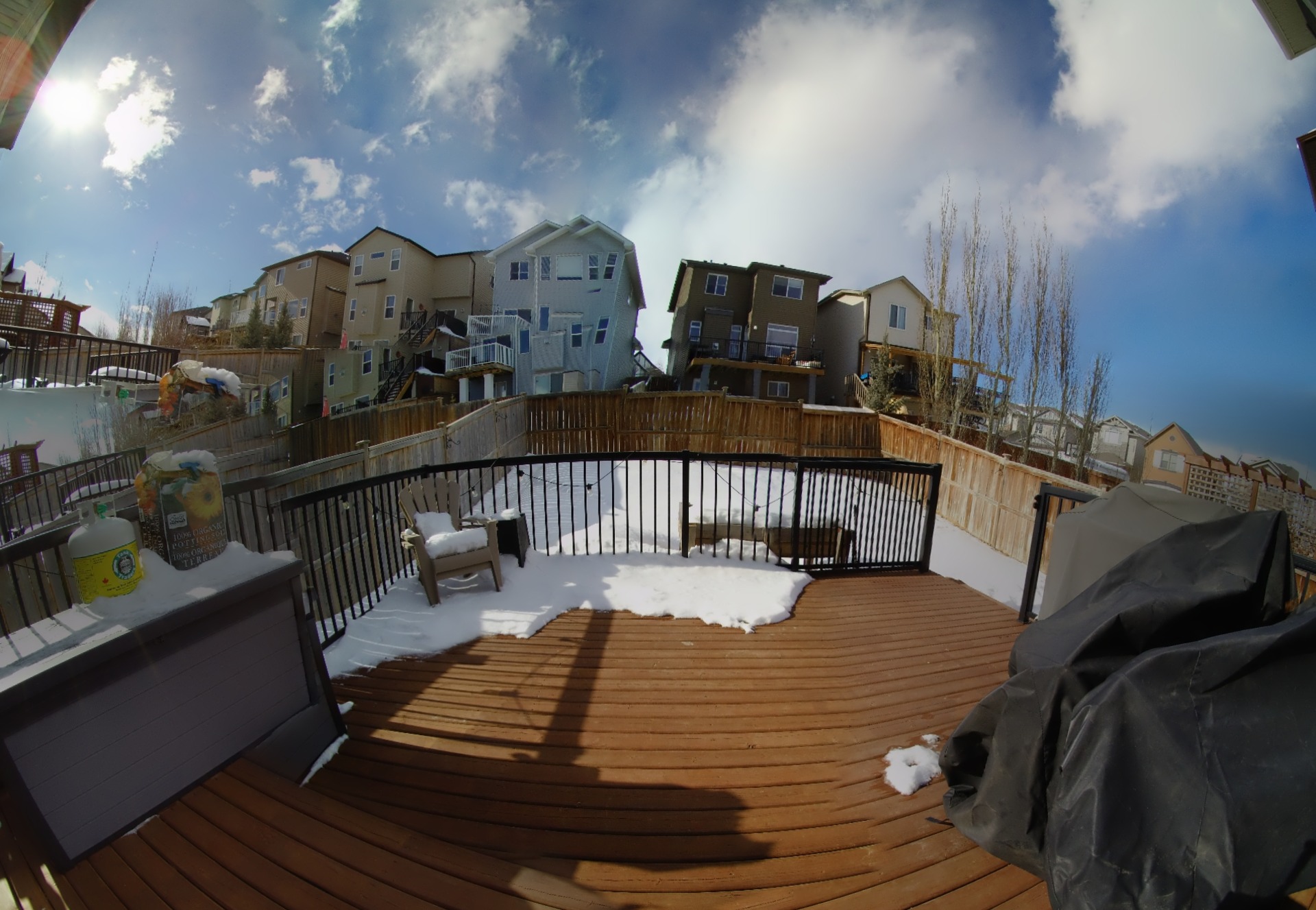 For panoramic photos on the Snap-G, I would wholeheartedly agree that a tripod mount is an absolute necessity.
Video Features and Quality
The Snap-G utilizes a 3-axis stabilization system to keep things steady when you're recording video. It's a standard setup that you see on many other gimbal offerings.
Video
Regular video can be shot in these various configurations:
1080p at 24, 30, 60, and 120 FPS
2.7K at 24, 30, and 60 FPS
4K at 24, 30, and 60 FPS
3 angles are available: wide, linear, and narrow.
If you don't like the fisheye lens distortion in your video, change the settings to linear and narrow.
The gimbal does a great job of recording video smoothly. During our safari, the Land Cruiser traversed gravel and dirt paths which the Snap-G compensates for easily. And trust me, some of these roads were downright rocky with the vehicle 3-wheeling it at times.
In fact, the M4 1/2-inch thread is the standard size that will allow you to attach it to a variety of mounts whether they're tripods or the handlebar of your favorite motorcycle/ebike/escooter for video recording. Combine this with the stabilizing capabilities of the Snap-G and you have a great way to record POV video while you unleash your speed demon.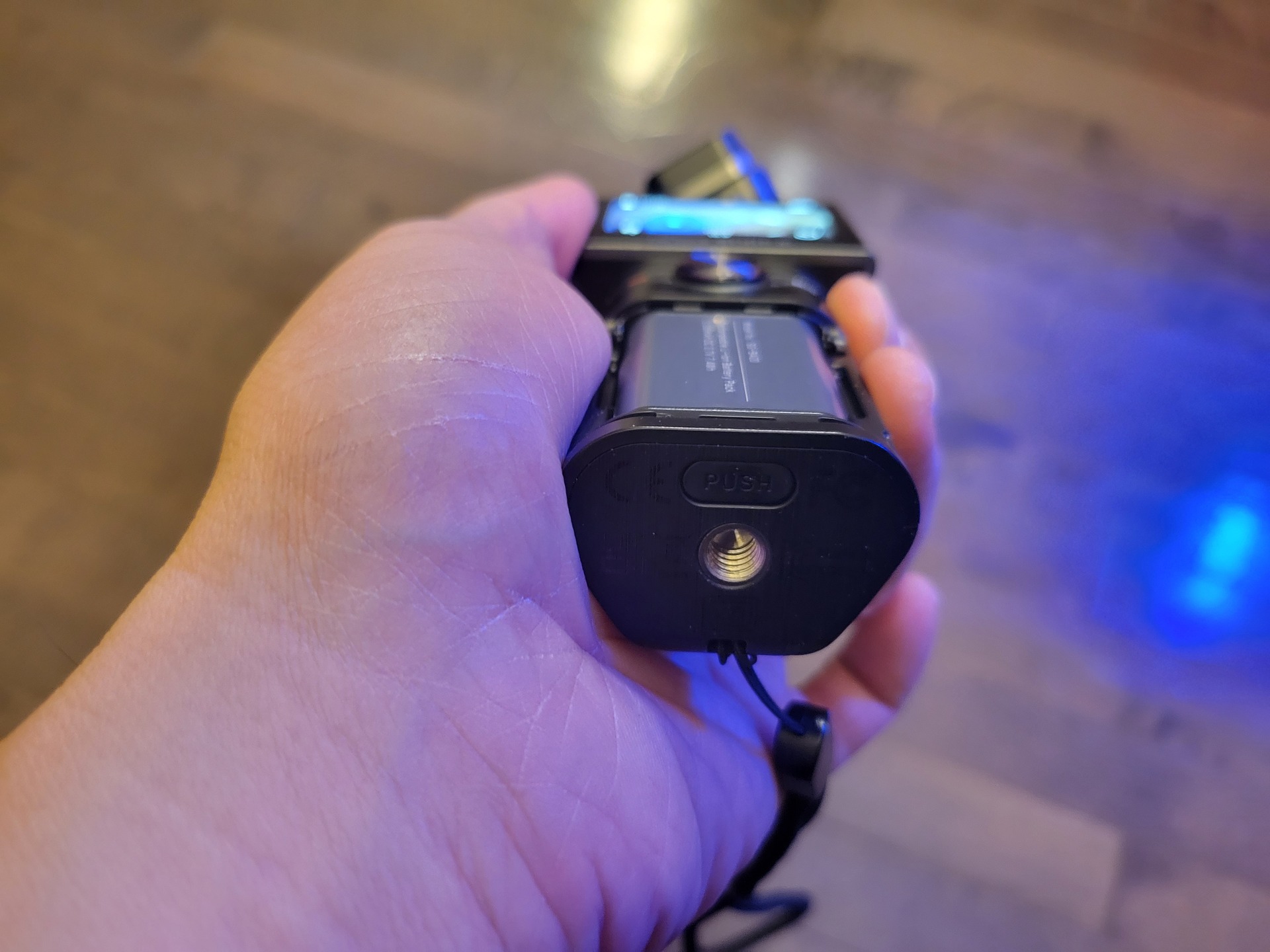 With video mode, there are several functions that will optimize your Snap-G experience.
Holding down the trigger will lock on to scene and keep it in frame.
A double tap of the trigger will recenter the camera.
Finally, a triple tap of the trigger will toggle between front/selfie mode.
John Wick would be proud.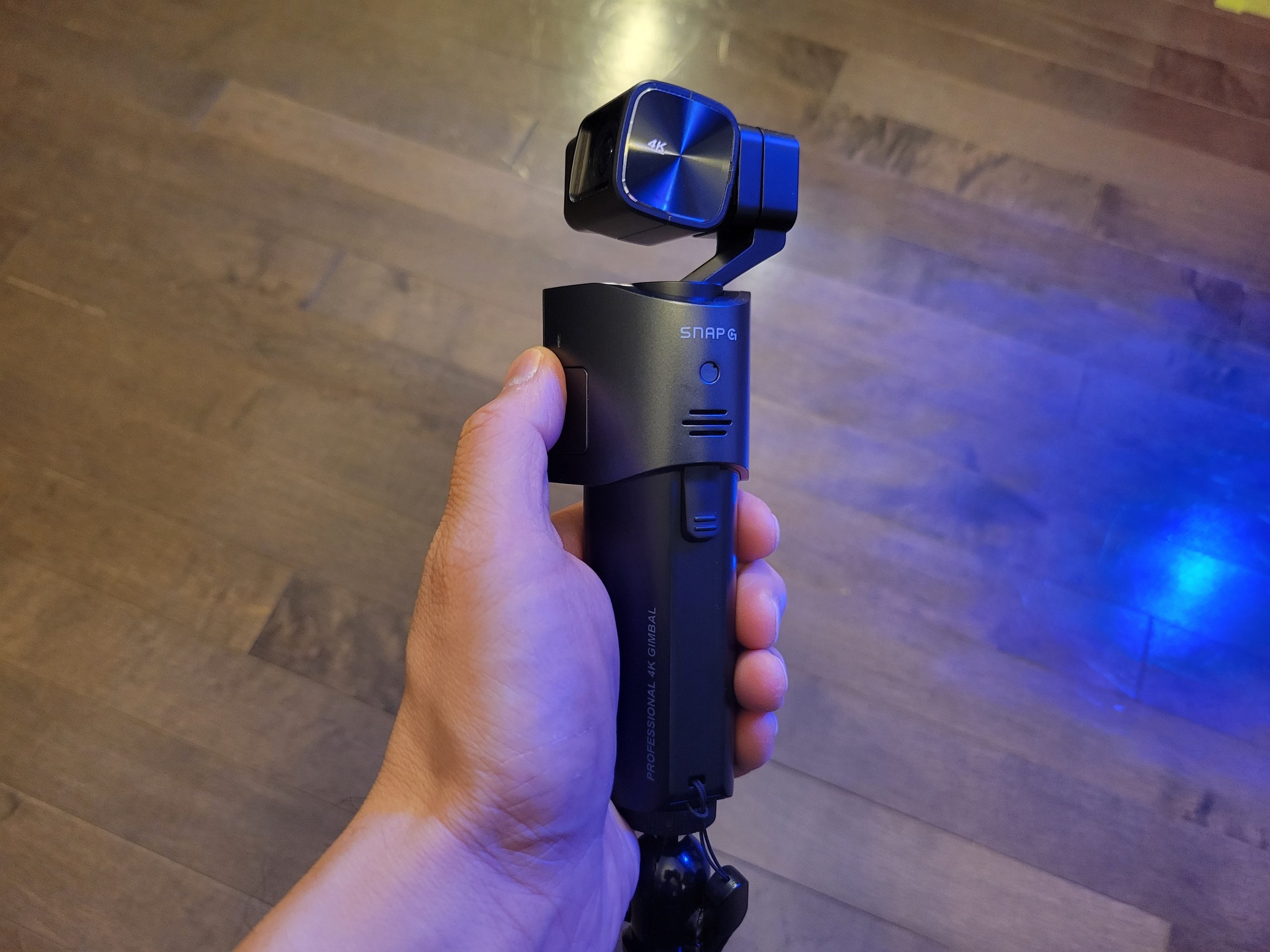 To zoom in for recording, press the trigger and hold up on the joystick. Holding it down will zoom out. Easy peasy.
AI and Face Tracking Modes
AI and Face Tracking can be toggled by waiting for a white rectangle to show up and then tapping on the screen for the software to lock on in a yellow box. Face tracking works well and is responsive to movement once locked in but AI tracking on various objects such as cars and my dogs seemed to be hit-or-miss. Sometimes it would recognize the object and sometimes it would not register.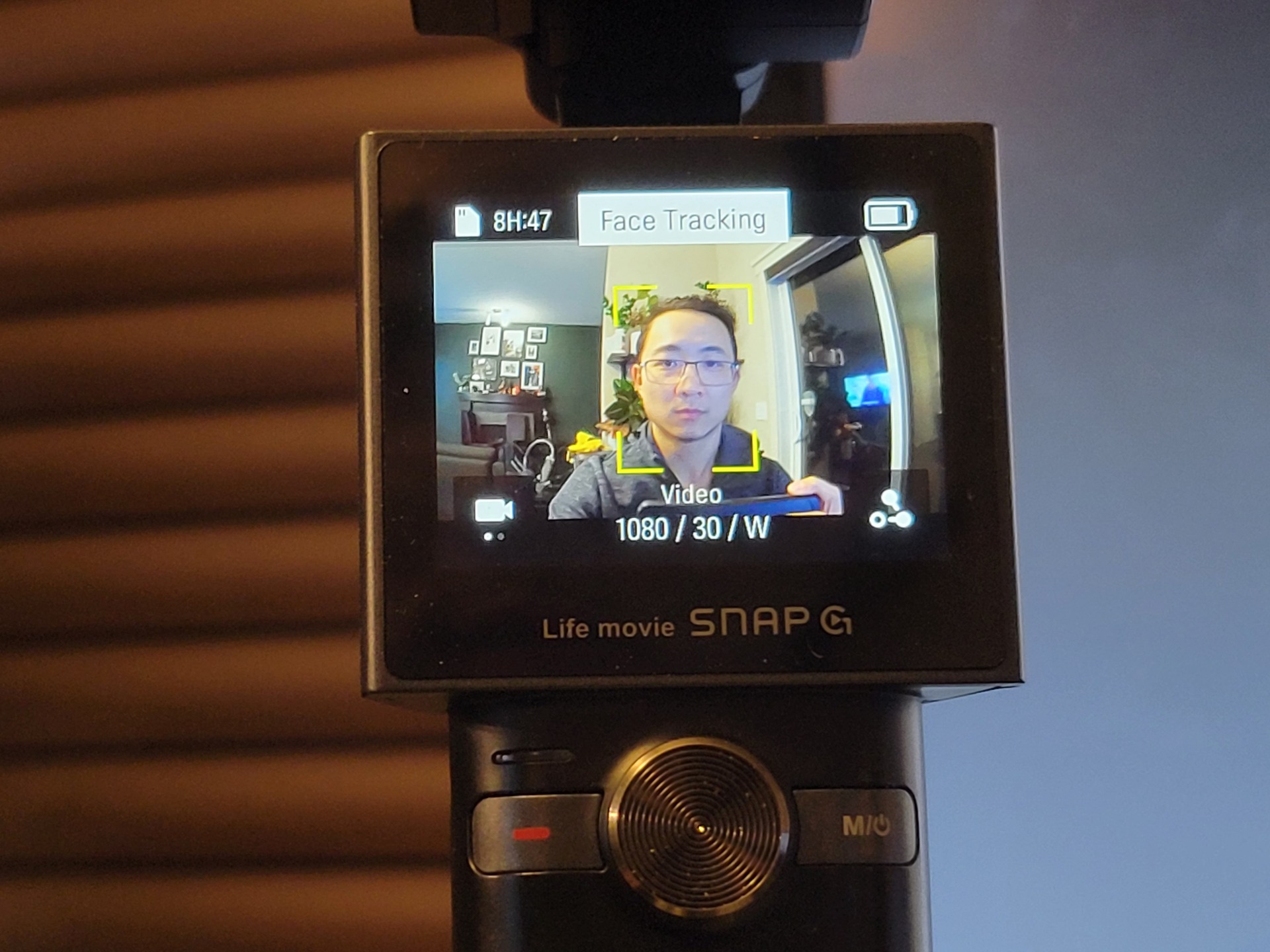 It's worth mentioning that many of these quirks are subject to firmware and in future updates, we could see these software issues be resolved.
Dynamic Motion Recording
For those who want to get a bit more technical with their videography, you can use Dynamic Motion Recording which lets you customize and add up to to 4 recording points with a timer. This feature is fantastic for those who want to do handsfree recording or have the gimbal recording over a length of space during a timelapse capture, similar to a motorized slider.
The fact that Thinkware has provided users with a great variety of adjustments on a user-friendly interface places the gimbal as an extremely versatile product.
Slow Motion
If you set the Snap-G in 1080p recording mode, Slow Motion capture is available to shoot video at 4x slow speed. Where this recording feature can be handy is when you're looking to add cinematic effects to a video such as closeups of a tire spinning.
If 4x speed is a bit slow for your tastes, you can speed it up during editing or slow down regular footage.
Below is an example of a Slow Motion recording of the corals waving in flowing water within my reef tank. Slow motion is mesmerizing and an interesting function I find myself using in amusing ways.
Timelapse / Hyperlapse
Timelapses and Hyperlapse let users compress a lengthy video into a significantly shorter video. Think of it as watching a video at super high speed. Both modes do the same but are used in slightly different settings.
Directly from the user manual:

I had a lot of fun testing out timelapses on subjects like my home reef tank and recording the underwater activity with fish swimming around while corals open and close.
From a content creation perspective, it's definitely a feature that users will find helpful in bringing their video creations to the next level.
You can record a 3-hour motorcycle cruise and fit it into a 5-minute video. If you're making a repair or changing out a fairing on your sportbike, it can showcase progress in a quick way. Tons of content is now created with that in mind. We've all seen those motorcycle restoration timelapses.
I dig that this feature is built-in as all video recordings can be exported easily via USB-C.
Super Night Vision
SNV mode is Thinkware's proprietary mode for low-light recording. It will optimize the settings and lower the recording to 15 FPS. The video still ends up being a bit grainier so do not expect this to produce high-resolution videos.
SNV technology is also implemented in Thinkware's bevy of automotive dashcams.
Sound
The Snap-G has a 3.5mm audio jack right next to the record button where you can plug in a mic. The device itself also has speakers so you can at least verify that the recording has audio.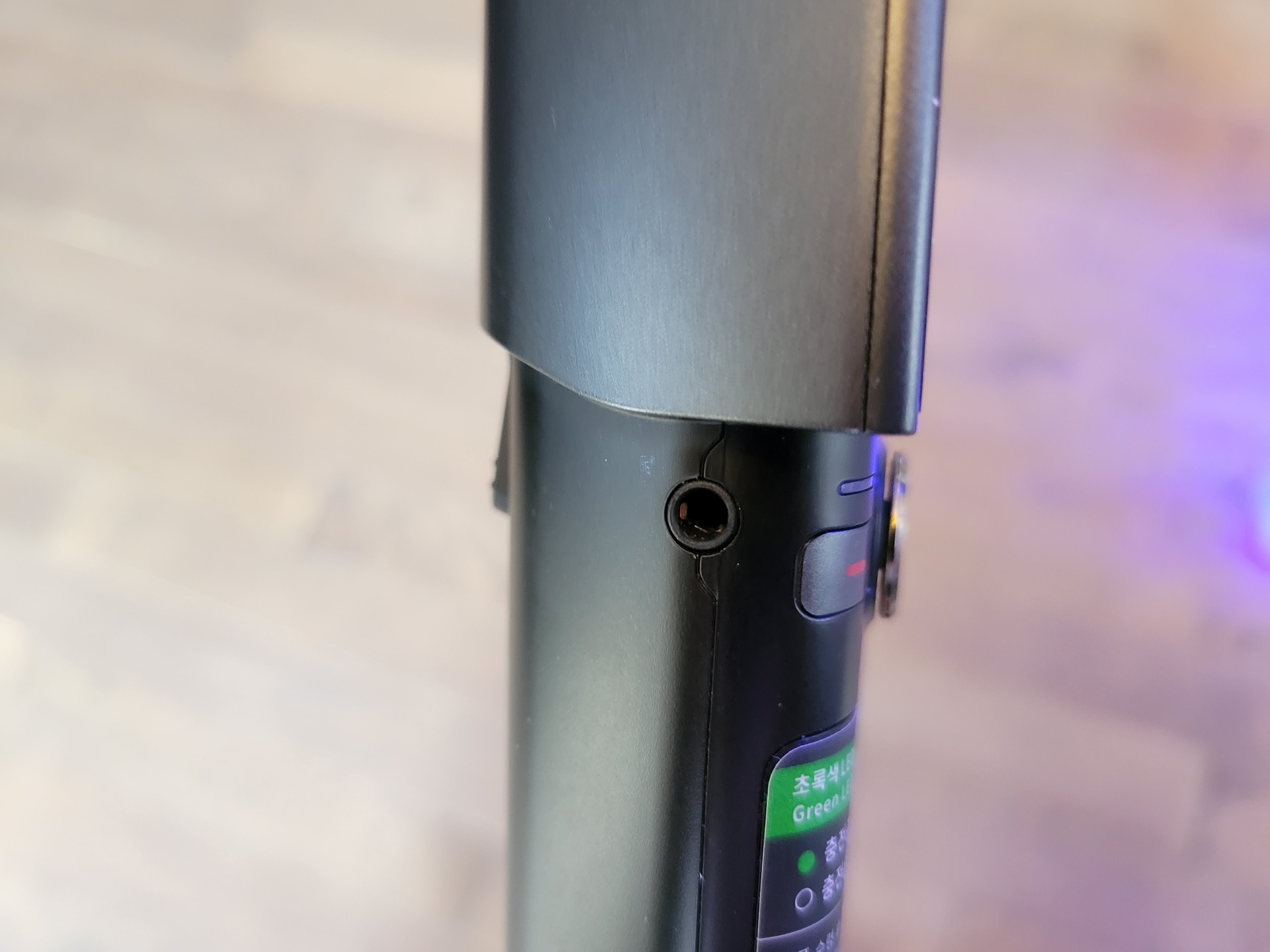 The built-in audio quality was not as clean as an external microphone but they rarely are. So if clean audio output is important to your end product, be sure to consider that when recording.
Content Creation
To give you an idea of how easy it was for a newbie like myself to create content with the Snap-G gimbal, I met Jared on a weekend afternoon to take some simple B-roll shots in his motorcycle garage.
If you're a content creator, you will already know the importance of planning your shots ahead of time which we completely neglected to do; no storyboarding, no blueprints. We just rolled with it.
After taking about 4-5 shots and chatting way longer about his love for the KTM Super Duke G in his garage, I set home to assemble my amateur B-roll with a free online video editing tool like Canva.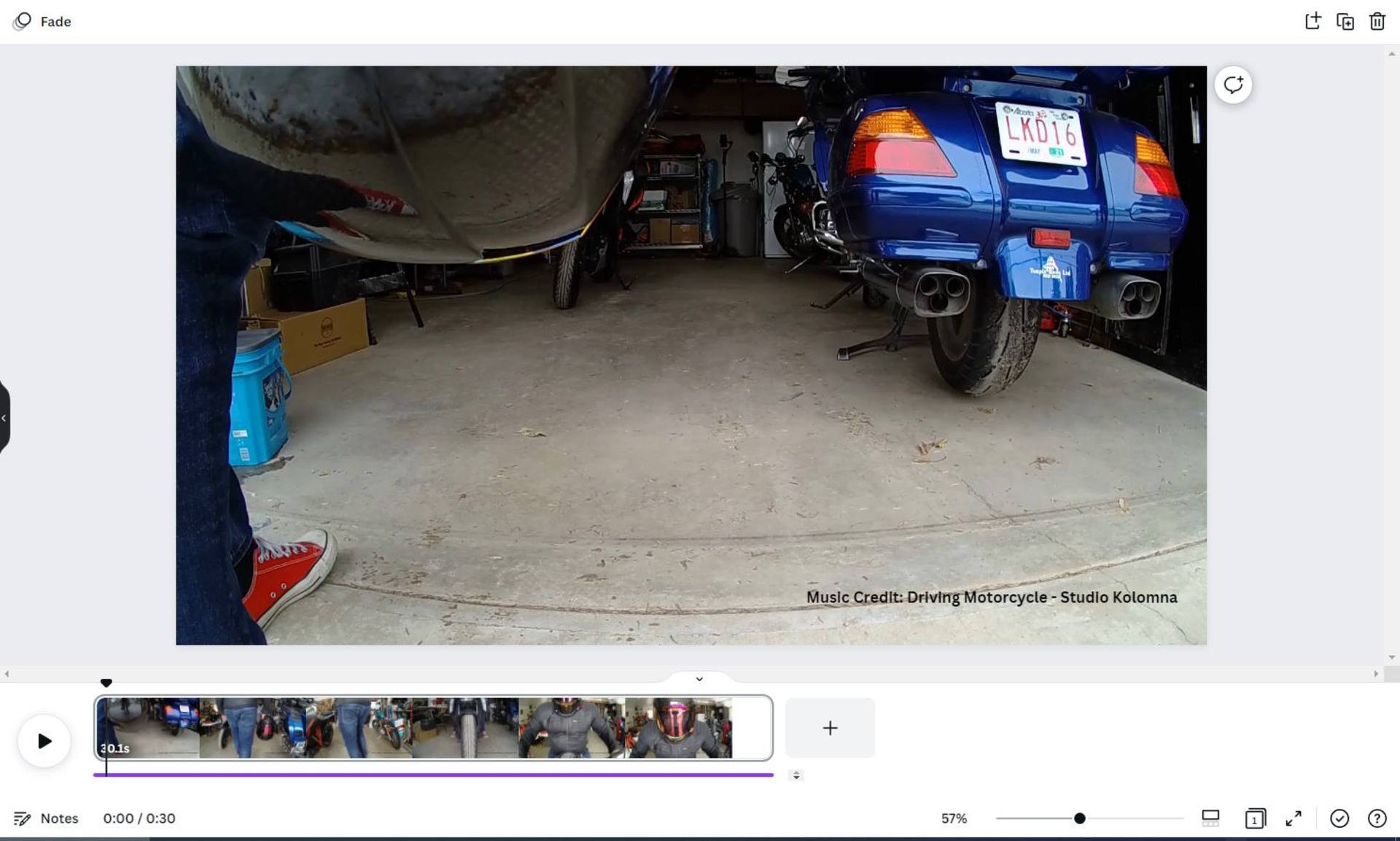 The video editing process followed these steps overall:
Upload all of your videos into a gallery.
Choose the footage you'd like to use and splice them into a single reel.
Add audio, video effects, transitions, and credits as required.
Export your final file.
Pat yourself on the back and make an even better video next time.
I ended up using 3 of the 5 shots we took and perused royalty-free websites for an audio track, added in some simple fade transitions and that was it.
That's the beauty of the Snap-G gimbal. I found it extremely easy to use and with practice and some setting adjustments like gimbal sensitivity and pan speed, you can finetune it to remove the shaking that was evident in our sample video.
It's by no means any indication of the significant amount of effort that video content creation entails, but showcases how approachable Thinkware has made its product when combined with other accessible video tools that you can find online.
Wi-Fi Mode and Snap-G App
As I said, there's so much to say about the Snap-G but I have to make a mention of Wi-Fi mode. Thinkware has a Snap-G app available on iTunes and Google Play store. You enable the wi-fi on the gimbal itself and once the pairing is done on your smartphone, you can link the device in the Snap-G app.
What does it do, you ask? It allows you to control the gimbal remotely in a live view! The app also allows access to all of the camera settings and recording modes.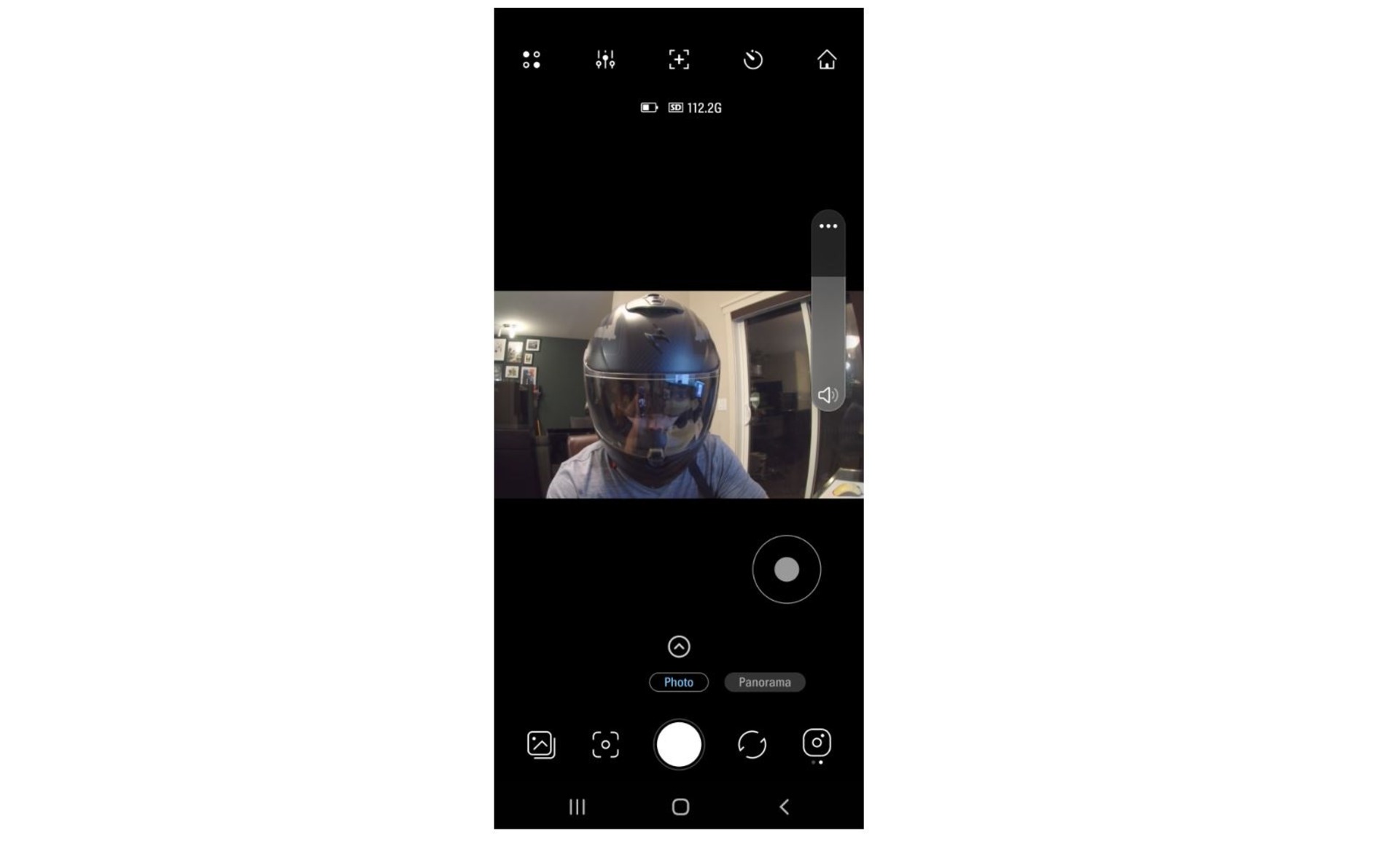 You can also edit photos, stitch together your panoramas and upload them directly to a social media account.
What I Like About The Snap-G
The biggest strength of the Snap-G is the incredible menu of modes and adjustments that are available to its user.
4K stabilized video? Check.
Various shooting modes? Check.
Ability to connect an external mic? Check.
0.39lb weight so I can carry it all day? Check.
An app that syncs with the built-in wifi? Check
At a $349.99 USD price point, it is priced competitively considering that many smartphone gimbals such as the Osmo Mobile 3 come in between the $150 to $200 mark, and you need to attach your smartphone them.
Other pocket gimbals such as the popular DJI Pocket 2 are available but the Snap-G is a serious contender that packs a serious punch in a small package whether you're just looking to make some vlogs of your favorite hobby, some POV motorcycle videos, or some plain ol' gorgeous hyperlapse videography.
There is so much fun bundled into the Snap-G that I'll be using it plenty for any future content creation to come.
What I'd Change About The Snap-G
A bigger handle and better contouring would be a welcome design addition as there were times when the gimbal didn't sit well in my hand. As a one-handed device, it's important that the device is comfortable and secure to hold. The Snap-G isn't egregiously small but having ergonomic grips that make it cushy to hold would be nice to see. Not a big deal, but worth mentioning.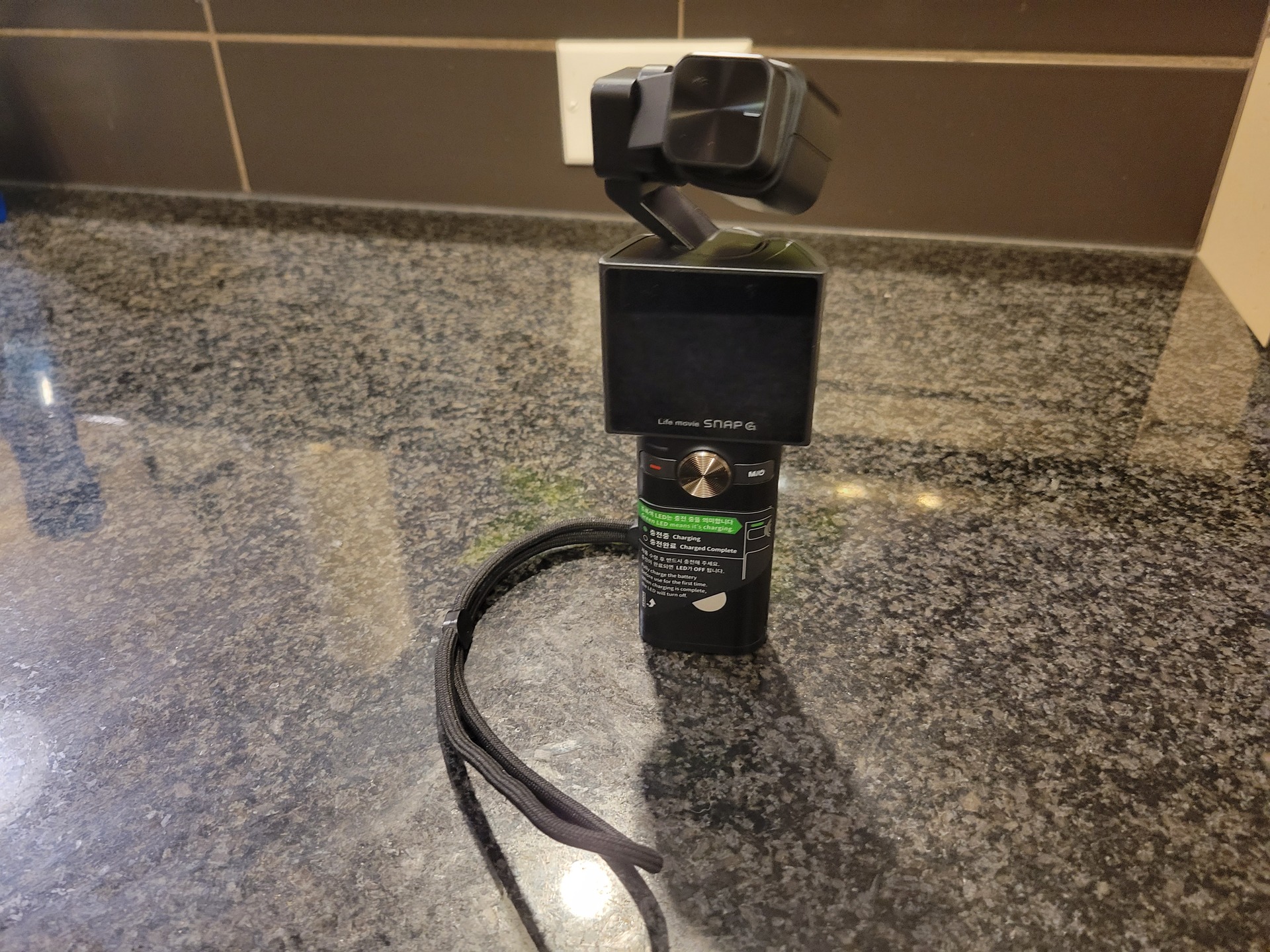 A larger base or body would also be nice to see as it will allow those who don't have a tripod to set it down without the camera rolling about.
The final design feature that I'd personally like is for the gimbal to lock when not in use. It flops around. It's the most crucial part of the device. It must be protected.
Pros
A variety of awesome video modes to choose from
4k video at 60fps in a small package
Interface is user-friendly and the touchscreen is responsive
All-in-one package for those looking for a laidback videography solution
Standard ¼" M4 thread lets you mount it to a motorcycle / ebike as an action cam
Cons
Gimbal swivel does not lock when turned off
Handheld grip may be a bit short for those with larger hands
Important Links / Where to Buy