Our industry's most luxurious motorcycle rally and Concours d'Elegance has just released the lucky machine that landed their "Best of Show" title. 
Three days ago, bike fans and aficionados from across the country – indeed, the world – saw an enchanting 1939 Miller-Balsamo 200 Carenata take first place for "Best of Show," with owner John Goldman delighted by the events.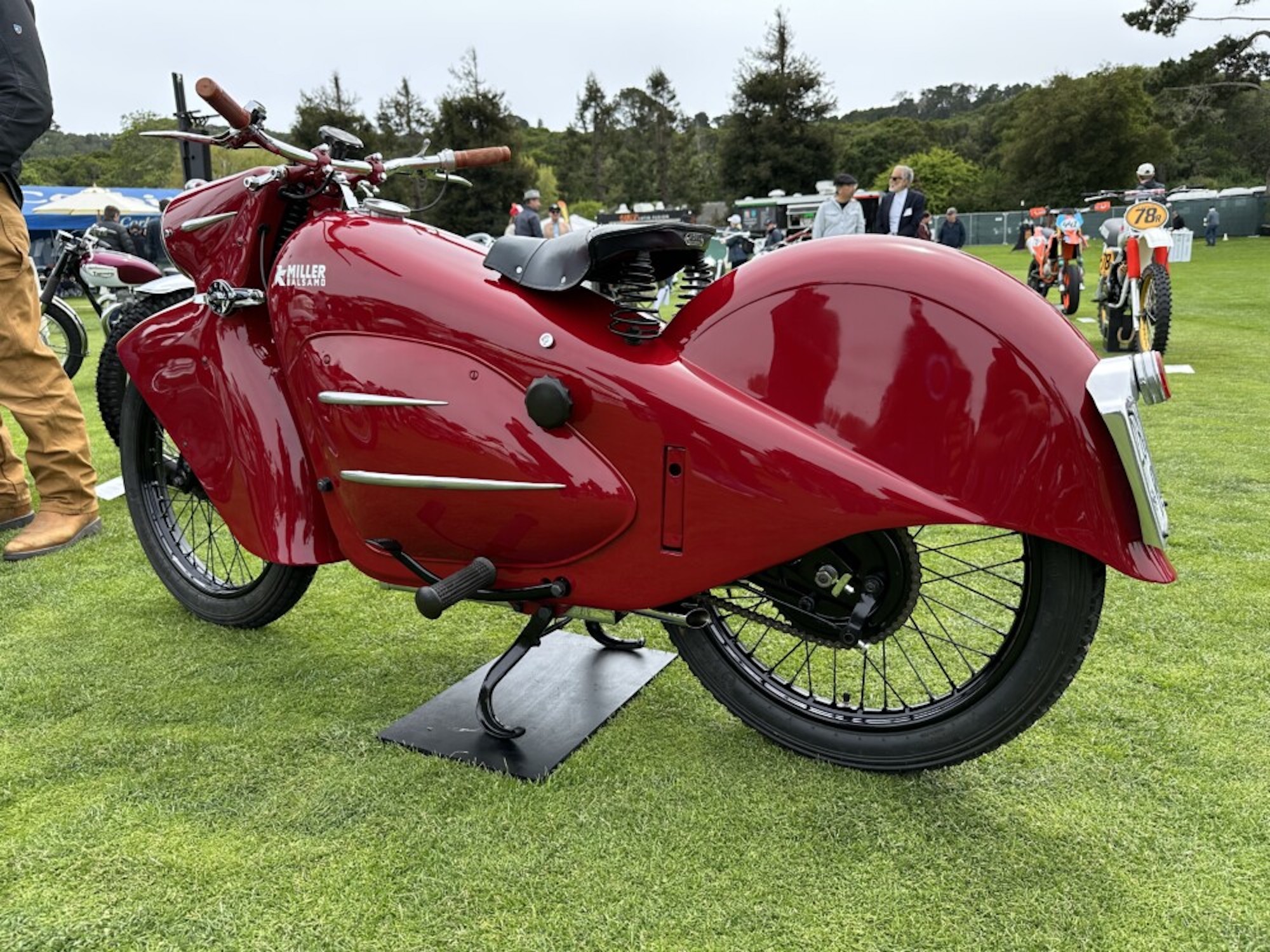 For the record, there really aren't that many Miller-Balsamo machines left out there; you might actually know Miller-Balsamo better as the duo that sold the brand name "Vespa" to Piaggio after 1934 (via CyberMotorcycle.com). When it came to motorcycles, Miller-Balsamo's attempt at a full-fairinged, 196cc, two-stroke platform fell below expectations, leading to the rarity of that particular range today.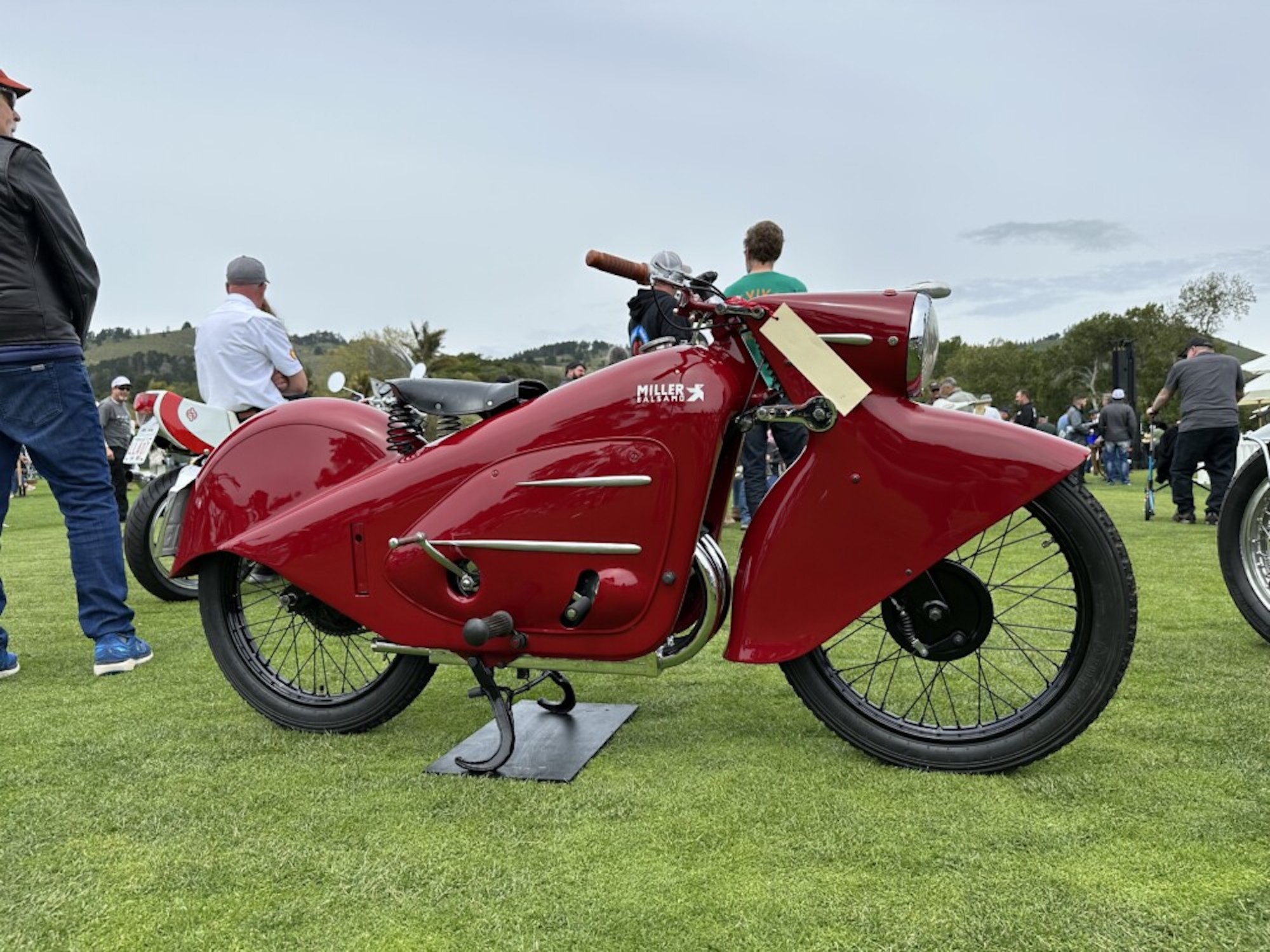 Of course, it isn't just this cherry-robed bit of history that made the May 6 spotlight; The Quail's press release also details the winners of 14 other classes (three new), which have been listed below: 
Antique
1st Place (Presented By Bonhams): 1929 Indian Four Cylinder 402 – Mike Lynch
American 
1st Place: 1946 Indian Chief – Terry Kaluza
British 
1st Place (Presented by Heidenau Tires): 1939 Triumph T100 Tiger – Richard & Jill Scardigli
Italian 
1st Place: 1974 Laverda SFC – Peter Richardson
Japanese 
1st Place: 1981 Yamaha RD350 LC – Chris Upton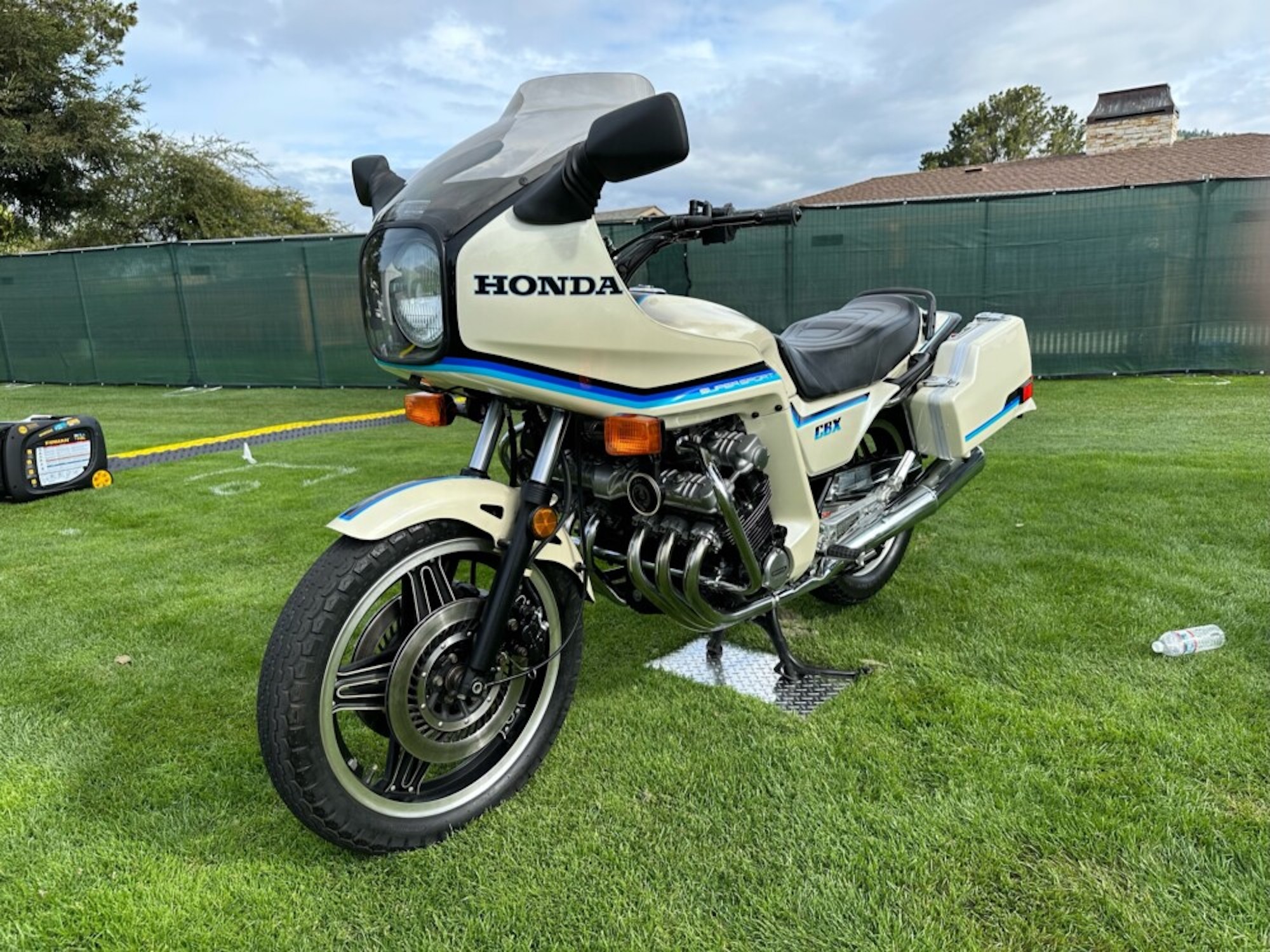 Other European 
1st Place: 1937 BMW R5 – Scott Smith
Competition On Road
1986 Suzuki RG500 Gamma Walter Wolf Edition – Thomas Adler
Competition Off Road 
1971 Bultaco Persang M68 – Steven Poggi
Choppers Award
1947 Harley-Davidson Knucklehead – Richard Best
Custom/Modified 
1st Place: Hazen Special Velocette Custom – Marco Diaz
Extraordinary Bicycles & Scooter Award
1962 Vespa Gran Sport 160 – Rob Fuller & Megan Ful
Arlen Ness Memorial Award
1975 Honda 550 F – Keith Young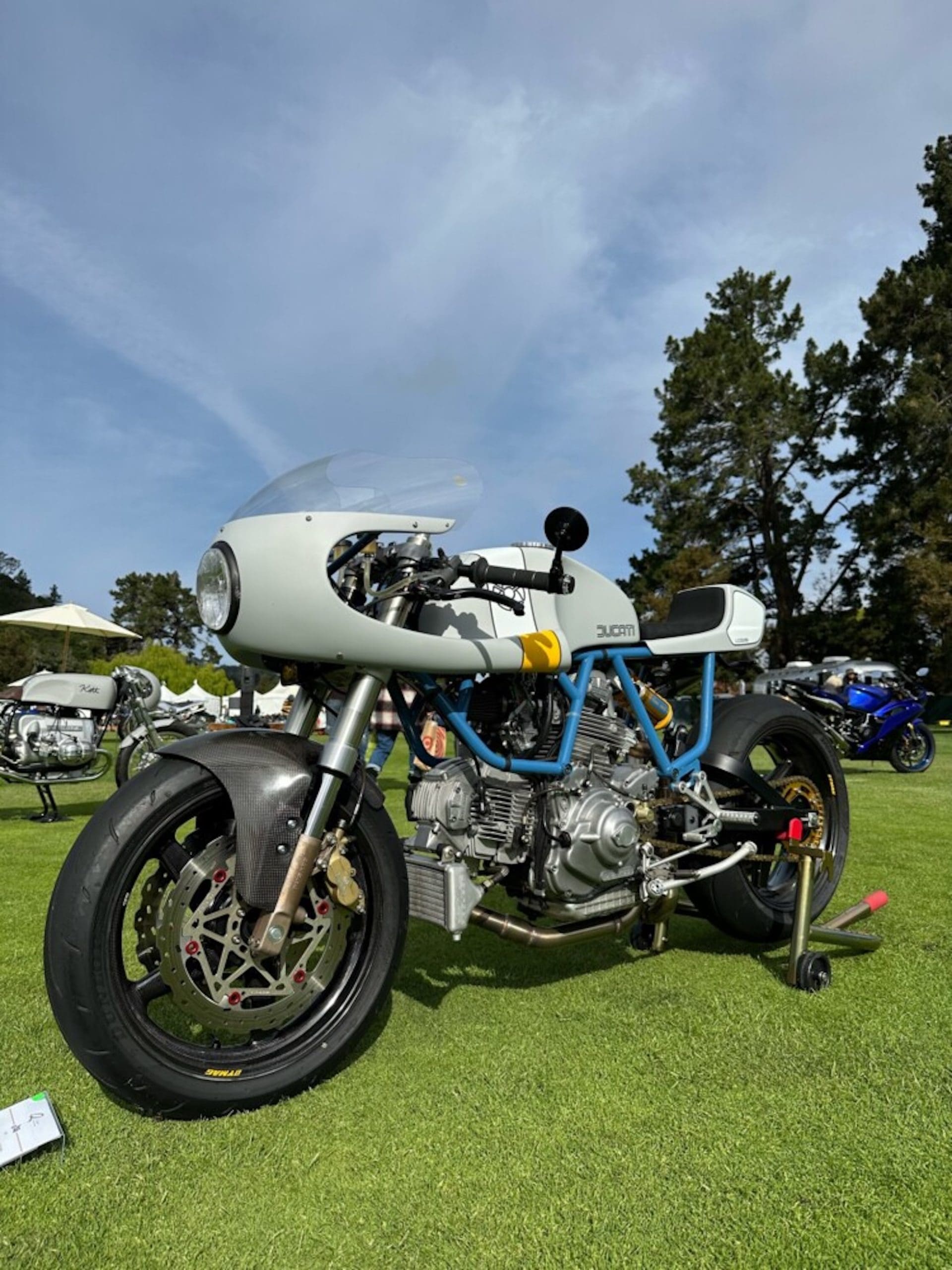 Hagerty HVA Preservation Award
1961 Ducati Racer (Competition On Road) – Frank Scurria
Why We Ride Award
1976 MV Agusta Mini Bike (Italian & Single) – Marilyn Wiersema
AMA Motorcycle Hall of Fame Heritage Award
1971 Yamaha Mini Enduro 60 – Wayne Rainey
'Bring on the Baggers' Presented by MotoAmerica
1972 Moto Guzzi El Dorado – Daniel Crowley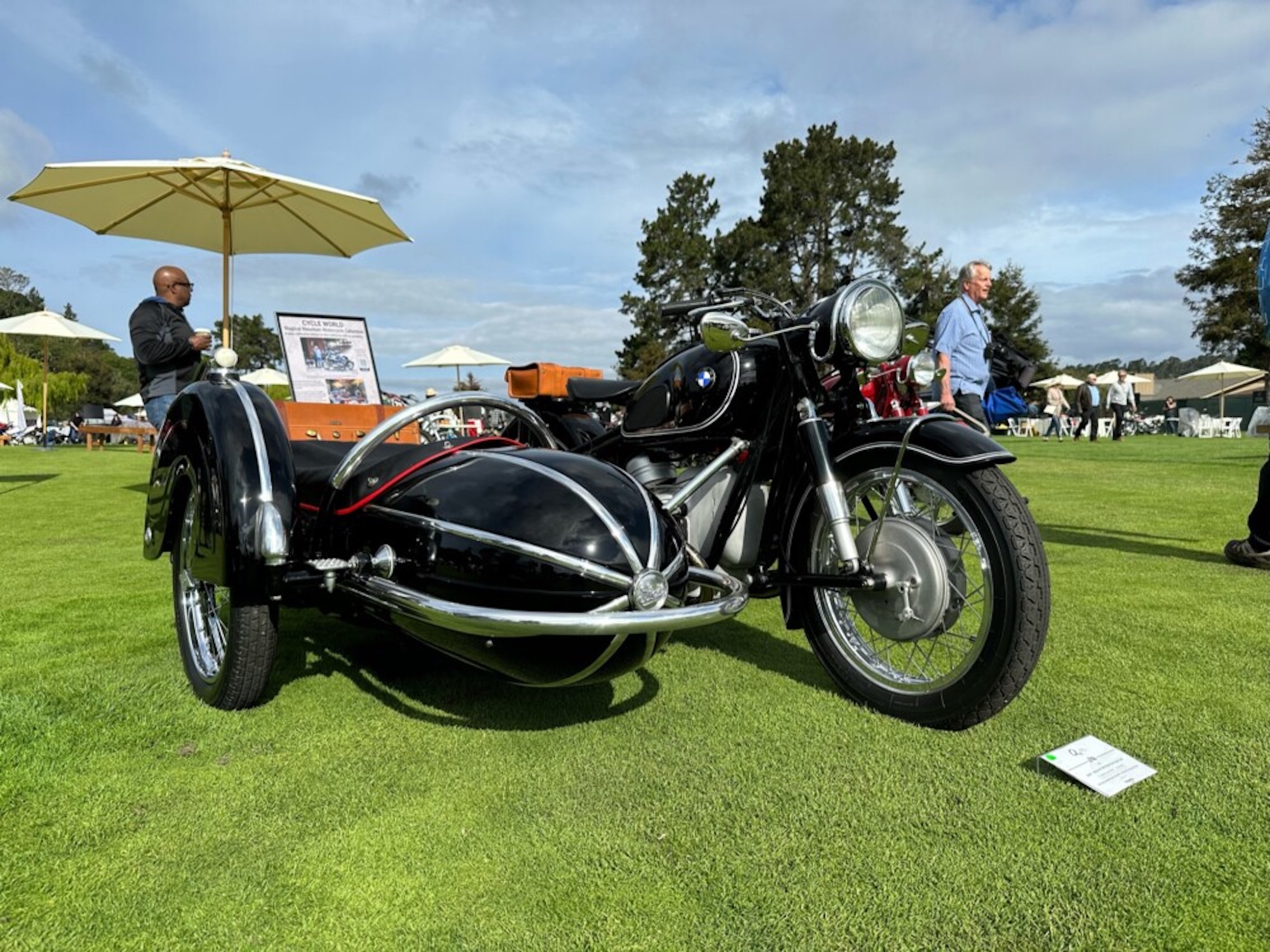 1970s Vintage Muscle
1978 Honda 750 Seeley – Paul Murphy
Italian & Single Presented by Top 1 Oil
1956 AeroCapriolo Corsa 75 – Robb Talbott
Spirit Of The Quail Award
1956 AeroCapriolo Corsa 75 (Italian & Single) – Robb Talbott
Best Of Show Award
1939 Miller-Balsamo 200 Carenata – John Goldman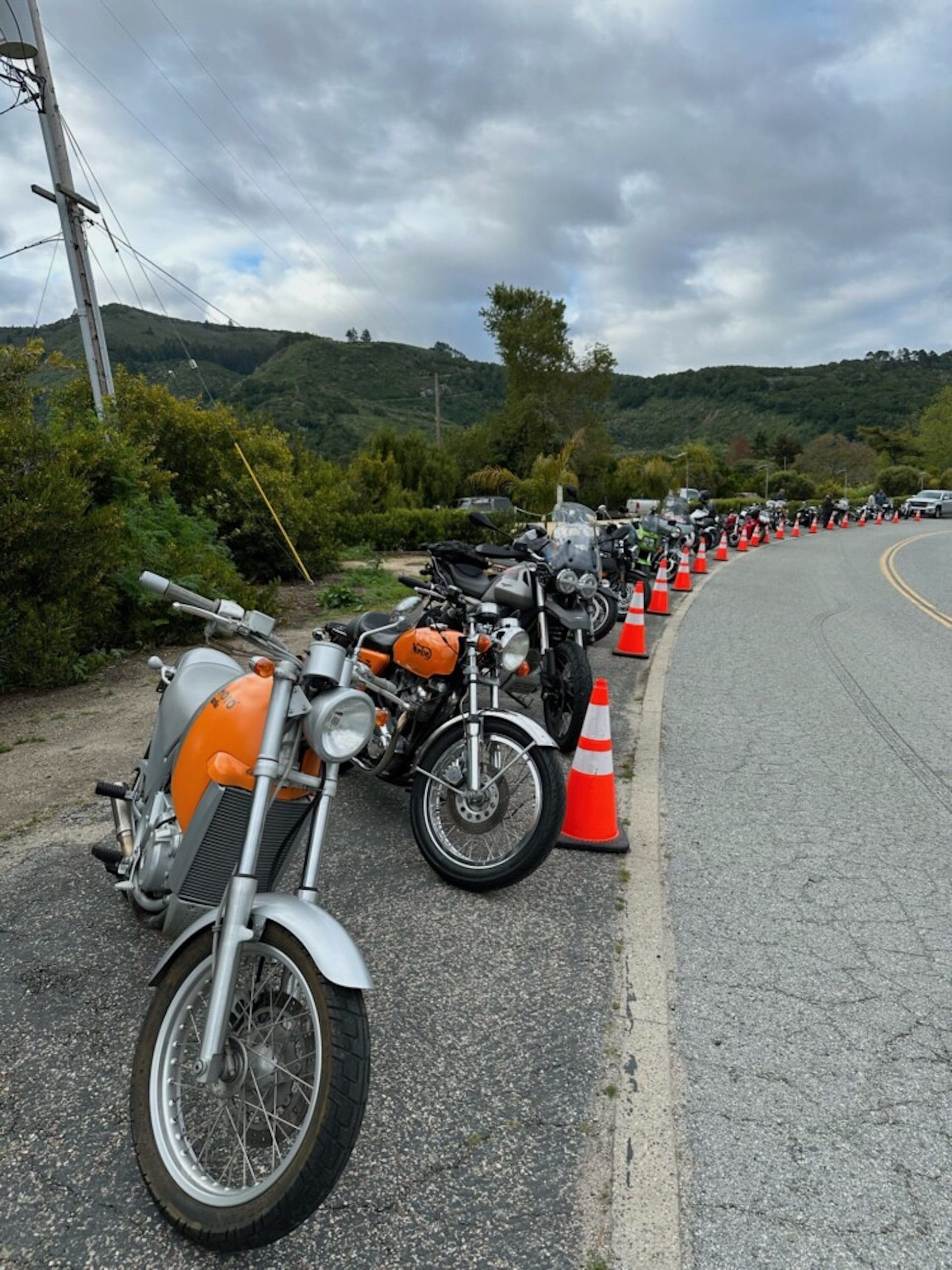 With so many beauty machines to behold, we look forward to gathering on the clipped golf grasses of Carmel, California for The Quail's efforts next year. 
*Media sourced from The Quail's recent press release*