Honda ATV Buyer's Guide – Honda Four-Wheelers
Discover Honda four-wheeler by exploring our Honda ATV Buyer's Guide. The guide will tell you all about the Honda four-wheeler, the specs of your favorite Honda ATV model, it's value, weight, safety and durability etc. Whatever your budget, new or used, there is most likely a Honda 4-wheeler that's just right for you. Let us help you find it.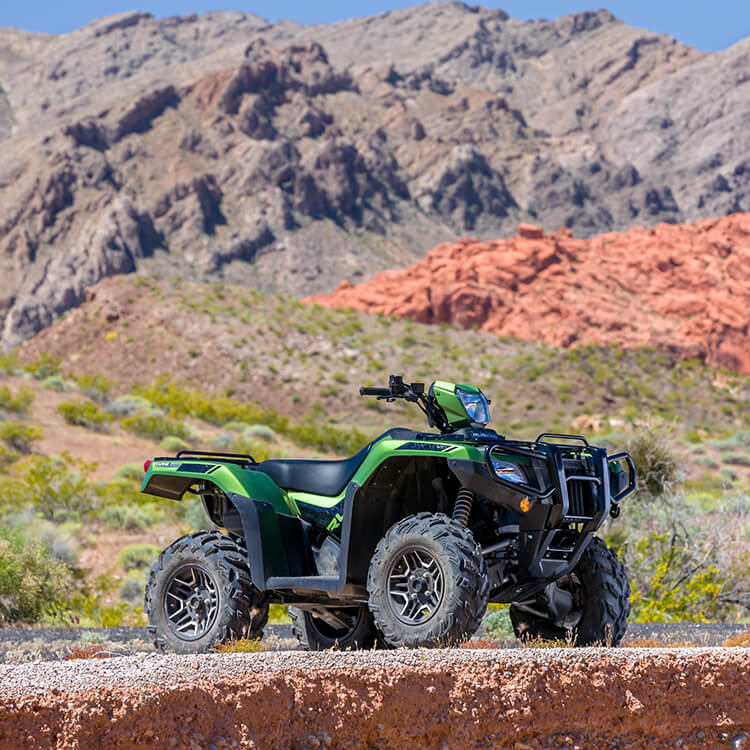 Popular Honda Four-Wheeler Models
Start by choosing the type of ATV you're interested in. Honda offers multiple Sport, utility and youth ATV models to choose from.
Additional Honda Four-Wheeler Information
We'll also help you learn about ATV values and how Honda four-wheeler compare with other ATV Brands. Honda all-terrain vehicles are manufactured by the Honda Motor Company.
Related: Find out which Honda ATV made the best ATVs list.