The Iconic Leather Jacket
The leather motorcycle jacket is an icon. It's as much a style choice as a piece of protective motorcycle gear. The leather jacket now is offered in a wide variety of styles and this has only improved its popularity. 
This iconic garment, and extremely important piece of motorcycle gear, has changed and evolved over time. It's made its way into popular culture and the very history of the world. The leather jacket is now one of the pieces of clothing we should all have in the closet whether your ride or not. 
Because of the importance of the leather jacket, I thought it best to take a look at the history of the leather jacket, and specifically the leather biker jacket. Let's start at the beginning. 
Where Did Things Start?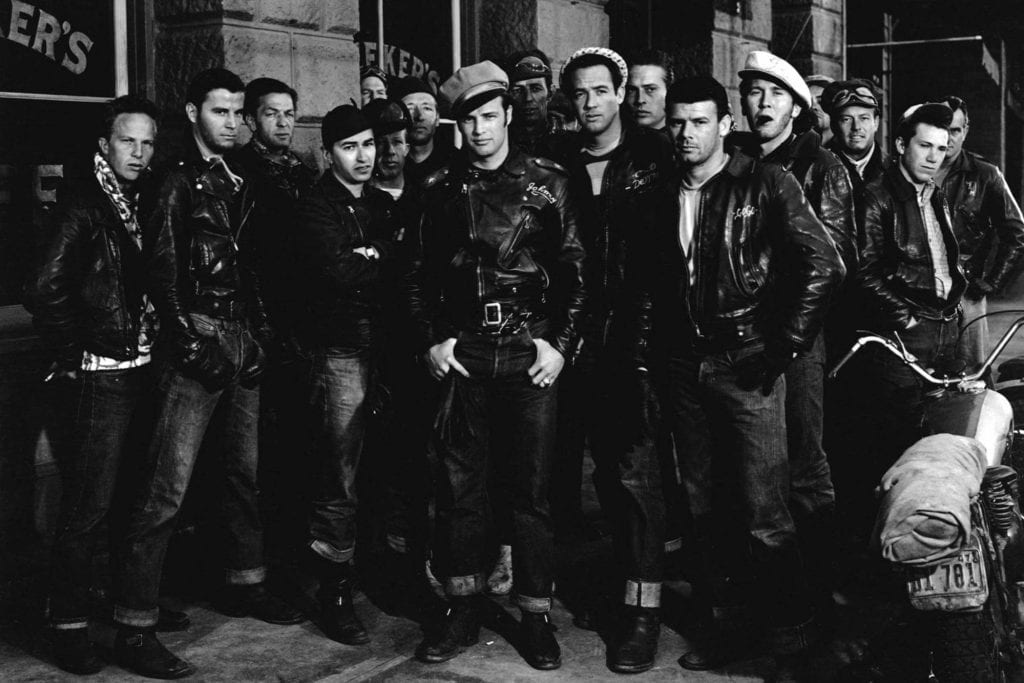 The original company behind the leather jacket design that has become so popular is Schott NYC. This New York company started making leather jackets in 1913. 
The company made leather jackets of all kinds and in 1928, it produced its first leather motorcycle jacket. It was named the Perfecto and a version of it is still manufactured today. The jacket was a hit thanks to smartly placed pockets and a large zipper. Most other leather jackets at the time had buttons, and this zippered design was far superior. 
These jackets and versions similar were then used in the military in WWII. This helped their popularity in many different circles. They were specifically used in the air-force, but versions appeared in other branches of the military as well. 
The leather motorcycle jacket that Schott designed was successful, but it wasn't until the 1950s that it really skyrocketed to success and birthed a whole slew of copycat designs and other spinoff designs. 
In 1953, heartthrob Marlon Brando wore one in The Wild One movie. This movie was very popular and became a legendary film for the world of motorcycling. Schott's jacket was suddenly known by most Americans. From there, it spread around the world and became a cultural icon and a symbol of counterculture. 
Shifting into the 1960s, the classic biker jacket design that Schott pioneered was associated with carefree attitudes and rock and roll this furthered its counterculture identity. The design could be seen pretty much everywhere, and it became even more of a stylish thing to wear. 
This trend of the leather jacket as a stylish garment continued in the 1970s and on into the 1980s with the leather jacket, and specifically the biker jacket design, as a symbol of someone who was individualistic and free-spirited. 
This symbolism of the leather jacket continued into the 1990s and is still prevalent today. These days there are far more styles and variations of the classic leather jacket, but the image of a person who wears one was solidified early on and continues to thrive today. 
How Have Things Evolved?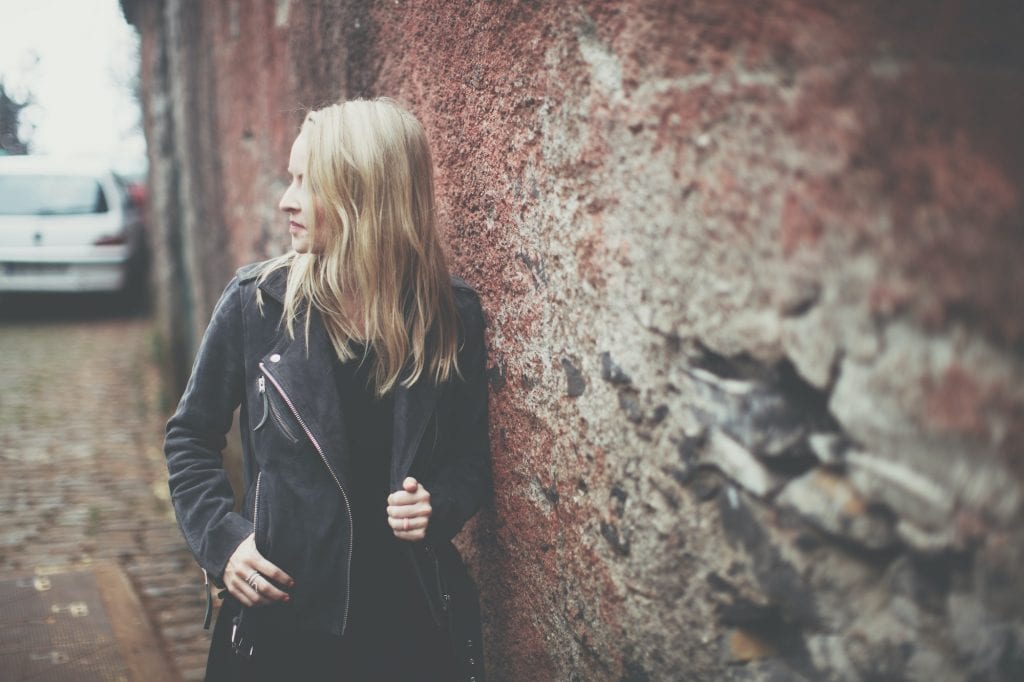 The leather jacket is a style choice today. It's also one of the best ways to stay safe and comfortable while riding a motorcycle. Leather has inherent qualities that allow it to be one of the best materials for protective motorcycle gear. 
The classic design that was pioneered by Schott persists. However, other companies have taken on the design and made it their own. Also, plenty of other designs have made their way into people's wardrobes and on their backs when riding motorcycles. 
There are now bomber-style jackets, shearling leather jackets, hooded leather jackets, casual leather jackets, and more. These come in at a wide variety of price points, but you'll often find the truly excellent jackets come with a high price tag. In other words, you tend to get what you pay for. 
The style has evolved, but so has the construction and the materials used. There are now plenty of grades of leather that are used and the pockets, zippers, and cuts of the jackets have evolved and changed as the trends do. 
What's most surprising about the leather jacket is that it's actually very similar to the originals from the 1920s, and the rebellious identity that comes with leather jackets persists to this day. 
The Modern Leather Motorcycle Jacket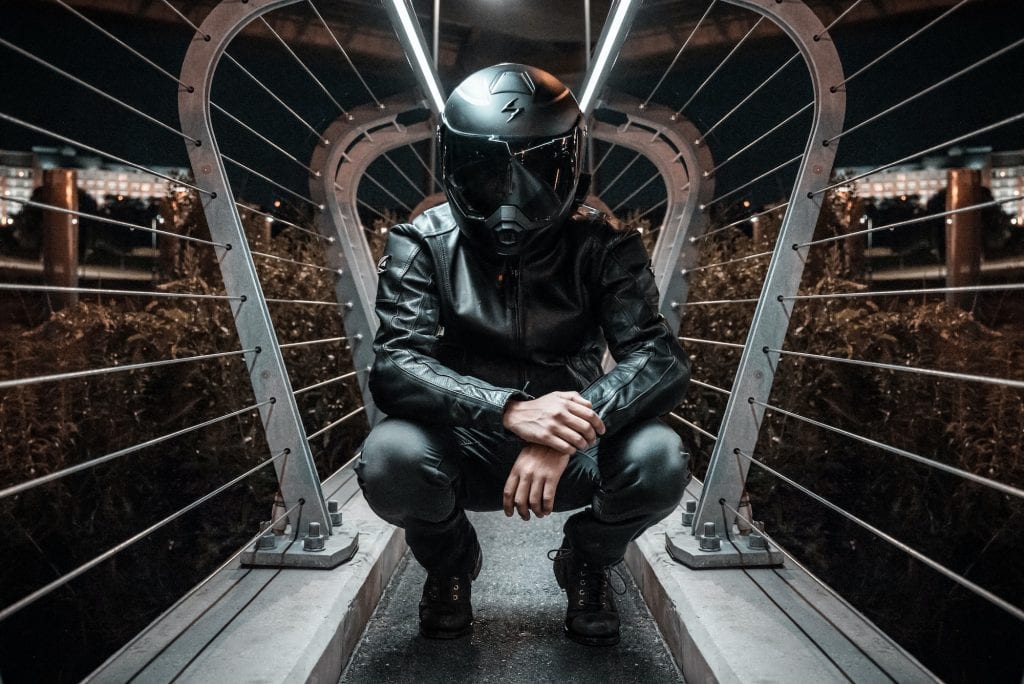 While any well-made leather jacket can be worn on a motorcycle and provide some protection, there are numerous leather jackets specifically designed for motorcycle riders. Many of these jackets offer far more than full-grain leather as protection. 
You'll often find motorcycle jackets feature padding and armor in the shoulders, elbows, and back. They also have vents for airflow and additional pockets designed specifically for motorcycle riders. 
There are also motorcycle jackets that aren't leather, but they lack the sense of style that all leather jackets have. If you want to find yourself a good leather motorcycle jacket, check out the jacket reviews on our website and our sister website Web Bike World.