The Square Root of Italian
The fourth installment of Ducati's World Premiere series just debuted and Ducati took that opportunity to unveil a particularly special collaboration effort with fellow Italian exotic manufacturer, Lamborghini; 'The 2021 Diavel 1260 Lamborghini'.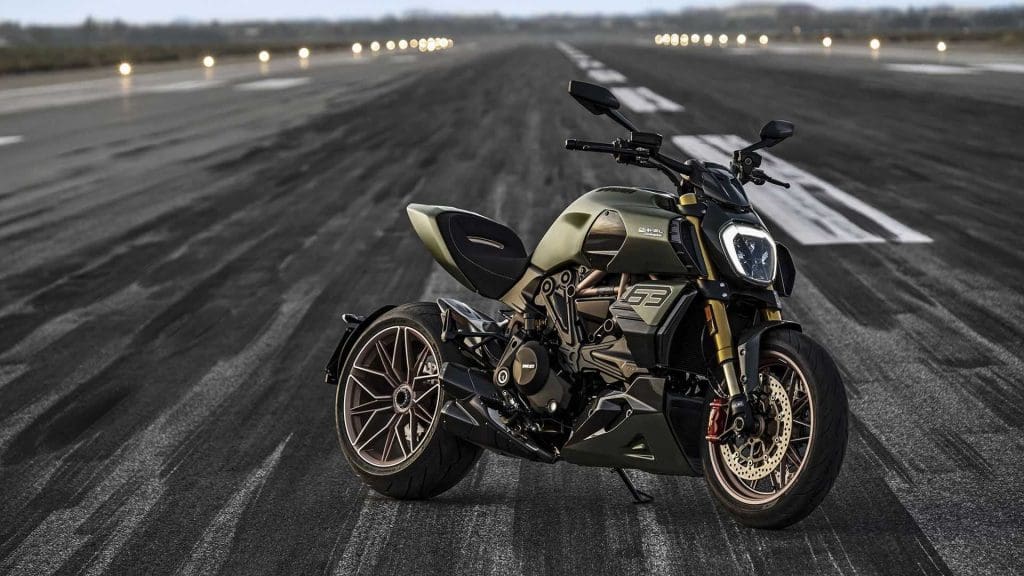 This Diavel was fully inspired by Lamborghini's new Sián FKP 37 hybrid supercar; and the bike has tons of details/features that represent it. Although Ducati plans to bring 630 of these special motorcycles to market, the Sián on the other hand will be limited to a total of 63 units, which is hinted at with the '63' decal adorned to the side of this Diavel. This 63 decal also tips its hat to Lamborghinis year of creation; 1963.
The special rims that were put on this bike look like they were directly taken from the Sián, and are paint matched as such. The Diavel's single-sided swingarm accentuates these beautiful rims and allows for a much better 'matching look' when the bike sat next to the Sián.
Lamborghini is all about hexagons (they are found all throughout the interior and exterior of many of their cars), and they make their way to this Diavel as well. The 2-1-2 exhaust is now fully carbon fiber and has hexagonal exhaust tips for extra Lamborghini flare.
The paint has also been matched to the Sián, and this bike comes fully sprayed in 'Gea Green' with 'Electrum Gold' accents thrown in (rims, frame, fork). If you're interested in open-faced helmets, the purchase of this bike will also give you the option of buying a paint matched helmet with the same 63 decals emblazoned on the side. Seriously, Ducati, just throw the lid in for free.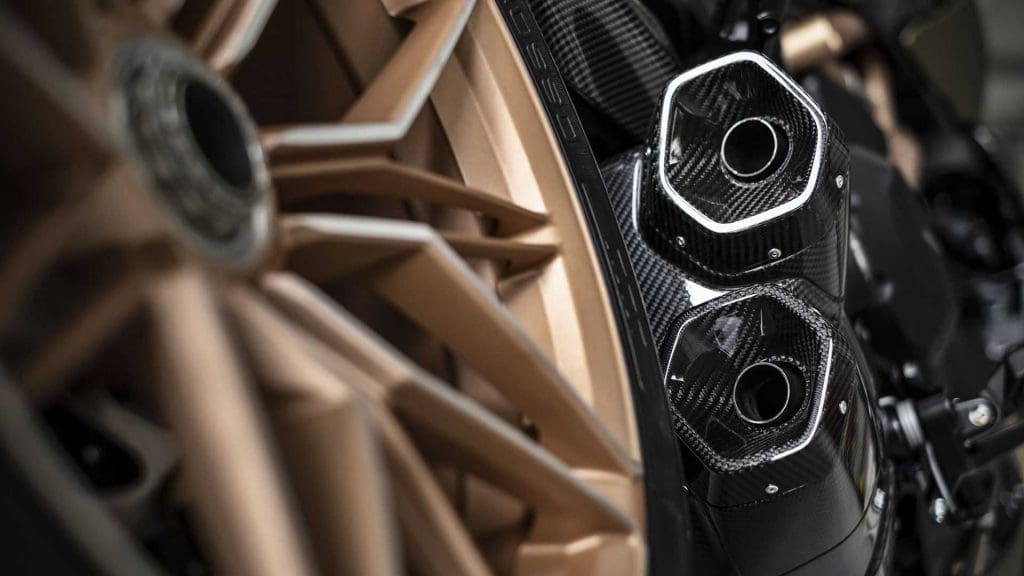 Beyond the visual updates, the Lambo Diavel brings the total power output from the 1262cc L-twin engine from 157 to 162 total horsepower. Torque figures remain the same. Öhlins suspension and Brembo brakes also make their way over to this model, and the result of all these new parts bumps the weight of the original Diavel up four pounds.
The question on everybody's mind: What's this wicked Italian machine going to cost? The 2021 Ducati Diavel 1260 Lamborghini will run you $31,995 ($11,700 more than the base Diavel).