Some Fakery Here for Nostalgia Sake?
The electric motorcycle shift is happening pretty quickly and more big names are getting involved. BMW is one of them, recently revealing the Vision DC Roadster concept. When the motorcycle was shown off by BMW, many said it looked horribly uncomfortable. I thought it looked cool. It's also an odd design, though. One thing that stands out is that it tries to mimic the boxer engine design that BMW is known for with its gasoline motorcycles. 
However, this design isn't necessary. BMW doesn't need to have that design, and it appears to serve no real function. As Asphalt & Rubber points out, the company says the arrangement of the batteries in this fashion help cool the battery, but that reasoning seems pretty thin. I would be interested to know how well it works, but BMW fails to disclose that in the info about the bike.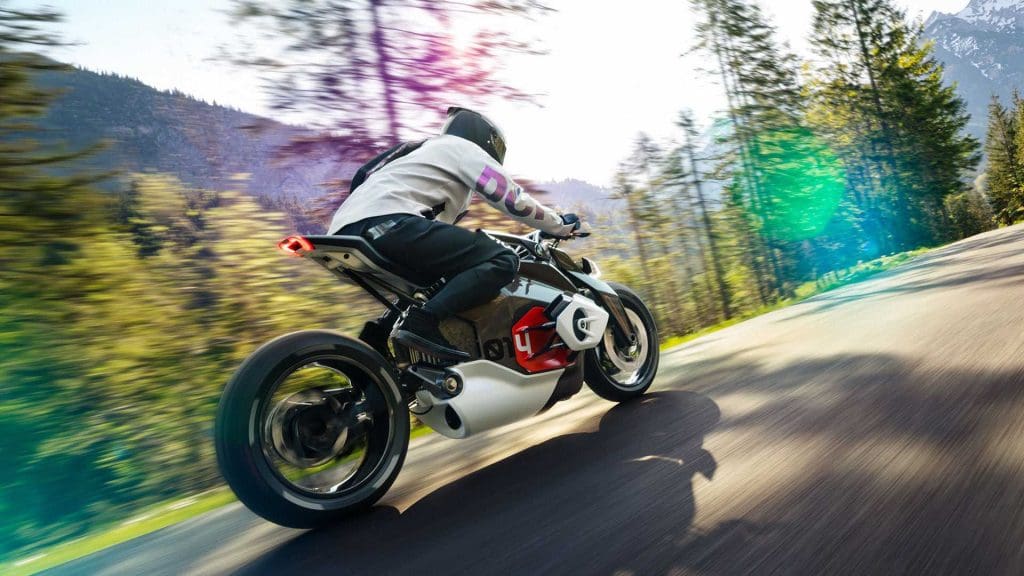 With an air-cooled gasoline engine, it makes sense to have the cylinder heads to either side of the motorcycle out in the wind. However, with an electric powertrain, this configuration is much less important.
I'm generally opposed to any kind of motoring fakery, whether it be fake carburetors on a fuel-injected bike, fake vents of some kind, or fake sounds—like many cars have. Let the machine be as it is. Don't try to pull wool over my eyes. To me, a good design is one that doesn't have to hide behind fakery to look good. It'll be interesting to see of BMW tries to keep this boxer-ish design when it comes out with an electric motorcycle in the future.