These Are The Ones We've Got Our Eyes On
There were many, many bikes at EICMA that caught my eye. While I can't speak for Jim and the other wonderful contributors to Web Bike World, I will say that I think the following bikes are the ones that will speak to us the most. They're the ones that excite us quite a lot. At least, these would be my picks.
I'm sure there are a few others that deserve to be here, but I talked about some of them in the EICMA sportbike roundup I did yesterday. If you look at just all bikes overall, these are the ones that I want to get to know more about, check out up close, and, of course, ride at some point in the future. 
Honda CBR1000RR-R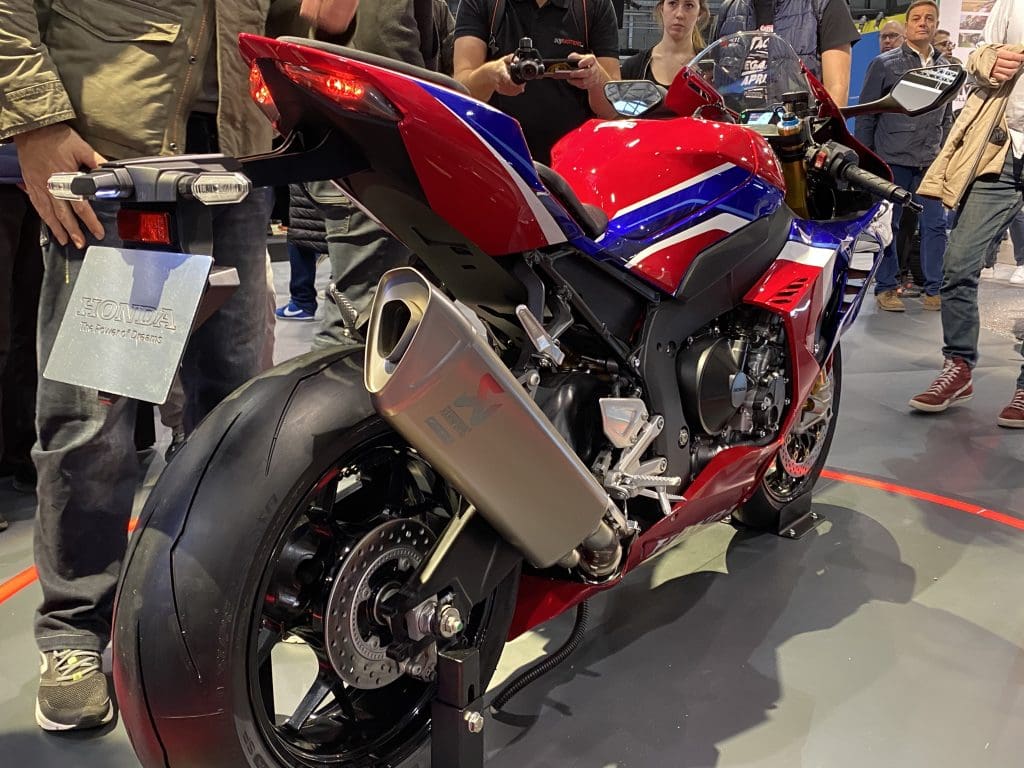 The Honda CBR-1000RR-R is the most interesting sportbike that the company has put out in a while. It's supposed to be one of the most powerful and fastest two-wheels available. While I can't confirm that it is, the spec sheet looks pretty strong. The bike is expected to make somewhere around 214 hp and come with all sorts of MotoGP inspired technology. 
Honda doesn't always push the envelope like this, and it's cool to see the company release something that should place it at the top of the sportbike rankings. The bike has plenty of modern tech to help get the job done. It features a full-color TFT display, electronically adjustable suspension, lean-angle sensors, and more. Hopefully, Jim, myself, or one of the other contributors to the site have a chance to ride one of these bikes as soon as it's available.
Harley-Davidson Pan America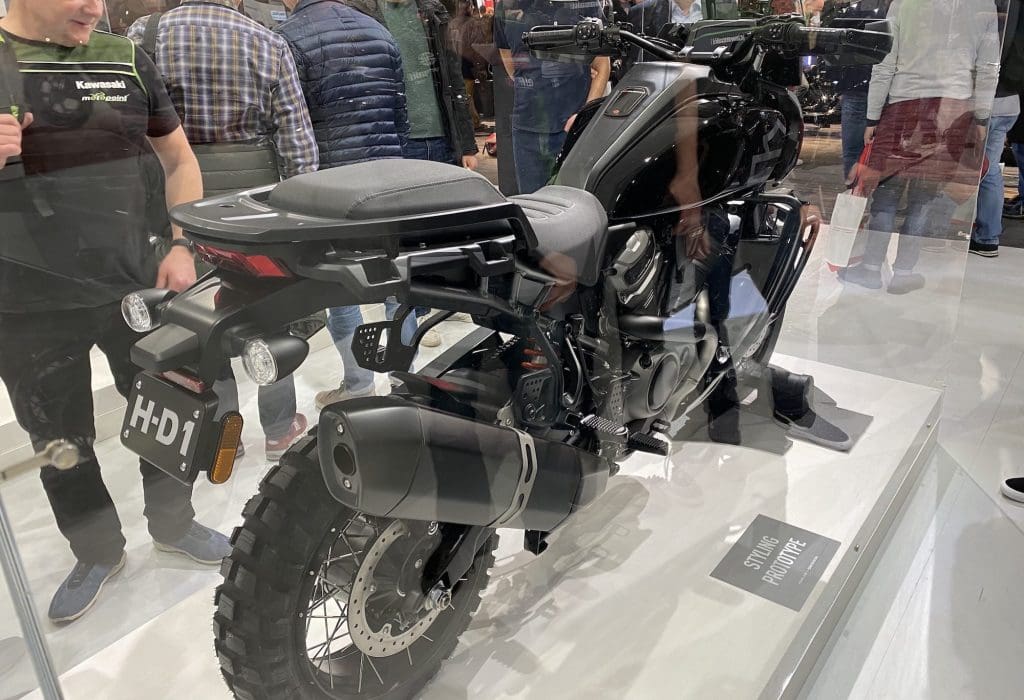 Jim was a little disappointed with the Harley-Davidson team. By the time he had a chance to get over to where the Harley's were being shown off, the only Pan America they had available was encased in a plastic box. Harley wanted people to look but not touch. The bike HD left on the showroom was also a styling prototype. They'd already boxed up and shipped out the real deal machine that they had for the reveal.
Despite this, the Pan America has to be included. It's Harley's first foray into the ADV market, and it's a seriously important bike for the company. But what of the Bronx? You ask. The Bronx is of course, an important bike, too. We want to ride that one as well, and I find it extremely exciting, but the thing is that Harley has done bikes like the Bronx in the past. The Pan America is the most impressive because HD has never done anything like it. That's why it deserves to be here. I'll let Jim ride this one when it becomes available because he's really itching to. Let's hope it's not too top-heavy because, well, it looks it.
KTM 390 Adventure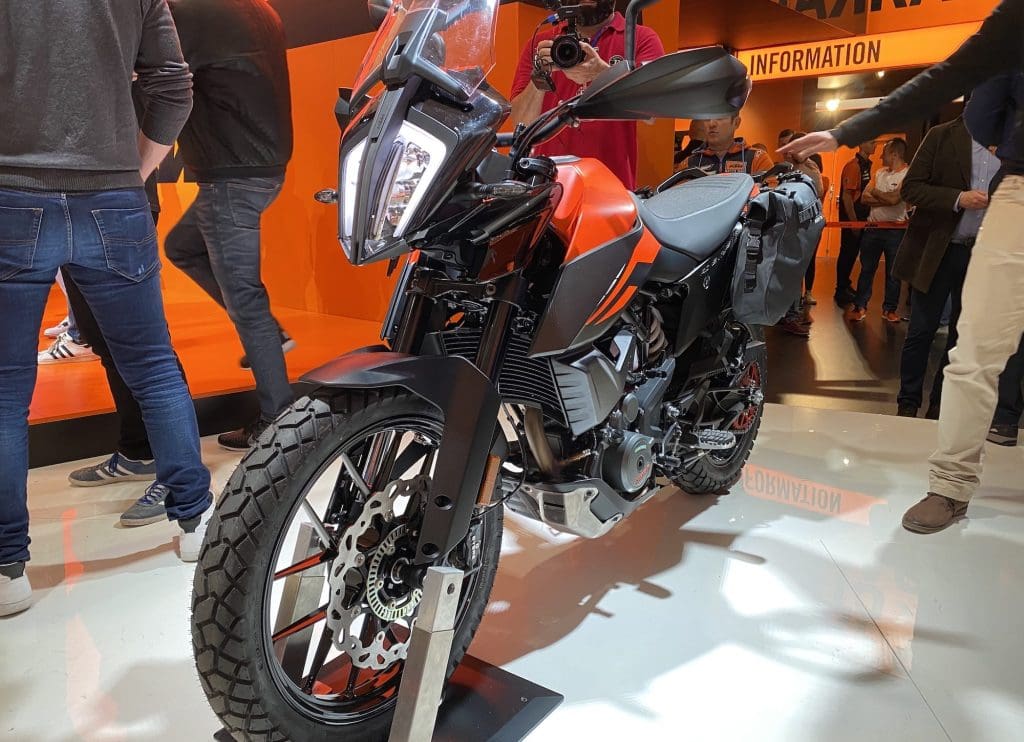 I found the 390 Duke to be a good bike when I rode it at AIMExpo. However, I didn't love the bike. The 390 Adventure from KTM, though, seriously intrigues me. I'm a fan of ADV bikes, and I love smaller-displacement machines. This bike scratches me right where I itch, and I want to see what it's all about.
The little adventure bike features a 373cc single-cylinder engine (big surprise it's from KTM's other 390 bikes). The bike will come with ByBre brakes, ABS you can disengage, and fully-adjustable WP suspension. It also has a steel trellis frame and some good looks. It'd be fun to take this bike for a while to see what it can really do.
Husqvarna Norden 901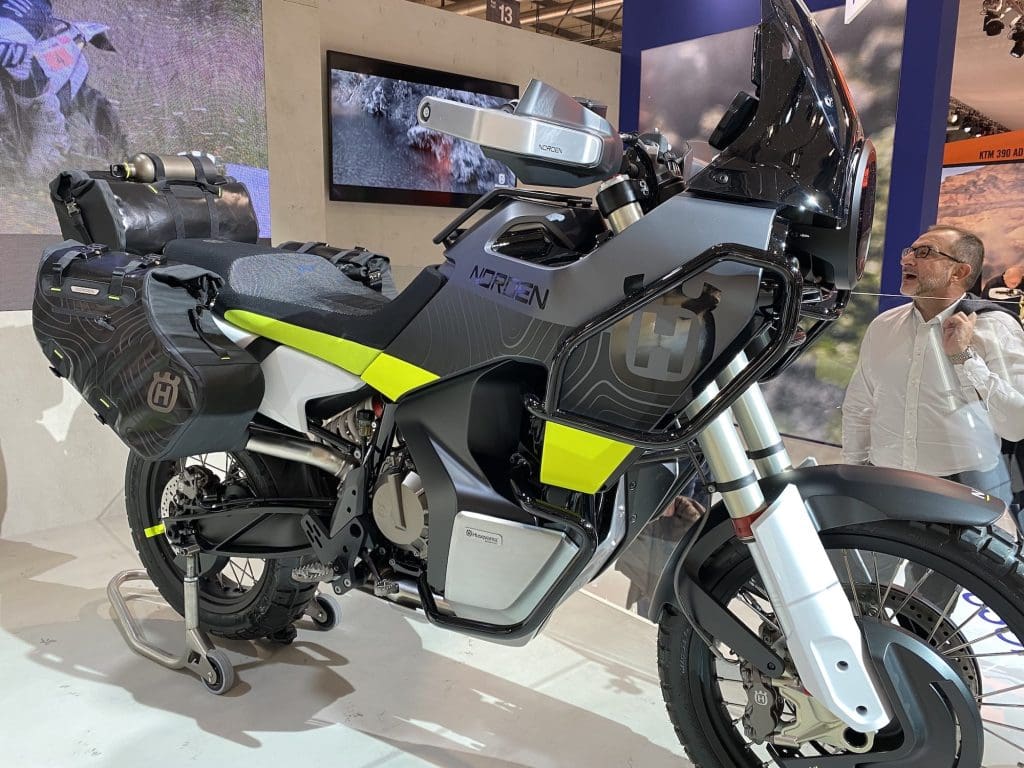 Another adventure bike? Yep, there were tons of them at EICMA. Well, okay this is a concept. However, it's still a really cool bike, and we could see Husqvarna actually putting it out. The production bike probably wouldn't even look all that different if the Svartpilen and the Vitpilen are indications of where Husky's head is at. 
The bike is built on the 901 platform and outfitted for trail and adventure use. This means longer-travel suspension, knobbier tires, and a 889.5cc engine. The bike looks like a sleek and ready-for-action machine. I haven't ridden any of Husky's bikes, but I have a feeling this might be one of the most fun and comfortable models, and when the company had a production model. I'll be one of the first folks in line to test ride it.
Energica Eva Ribelle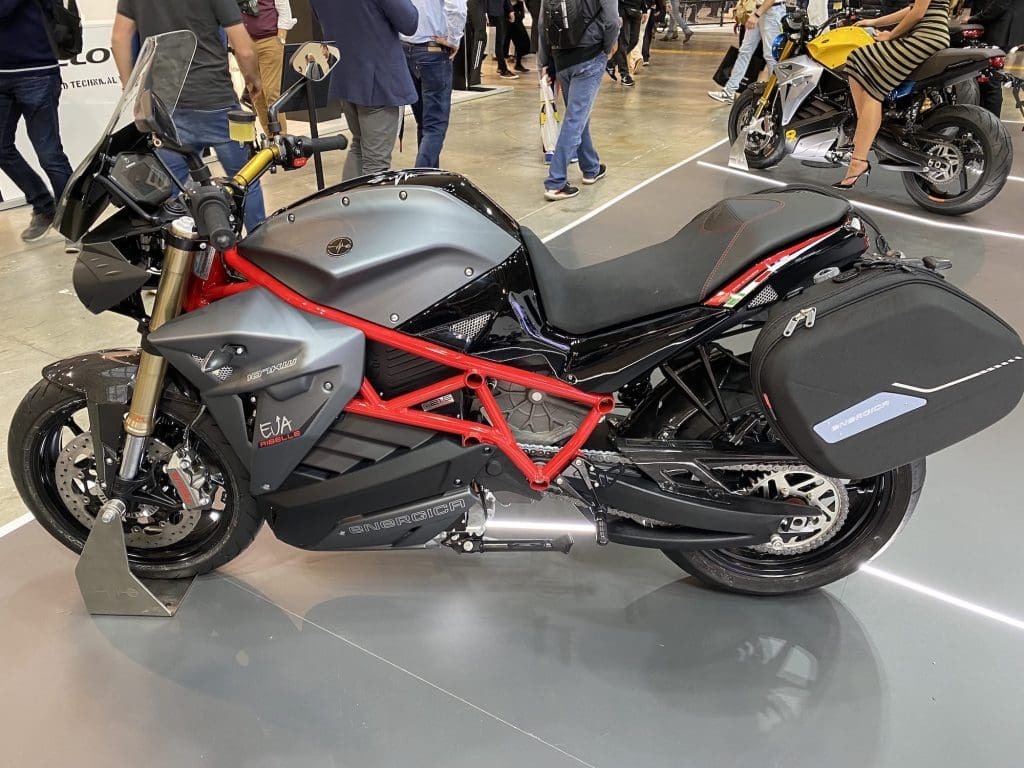 Electric bikes were also a big part of the EICMA show as you probably surmised if you've paid attention at all to the coverage. While I could list plenty of motorcycles to watch, the Energica Eva Ribelle is the one that I'm most excited about. I think this could be the bike that really makes Energica stand out.
According to the company's website, the bike's numbers are impressive. It features 145 hp, 159 lb-ft of torque and a top speed of 125 mph. The thing that makes it stand out is the 21.5 kW long-range lithium-ion battery that provides up to 250 miles of city range. It'll also charge up faster than just about any other bike out there. It'll add five miles of range for every minute spent on a DC fast charger. Sign me up.