AGV has just dropped the first helmet in their lineup to feature an integrated comm unit – and she's lined with goodies fit to store her on the top shelf. 
For materials, the AGV Tourmodular Helmet has been christened with a unique build of carbon, aramid fiber, and fiberglass, weighing in at 1720g. According to AVG's press release, this trifecta means 'the best lightweight feel, without compromising on rider safety' – but that added weight DOES also mean the lid will be quieter.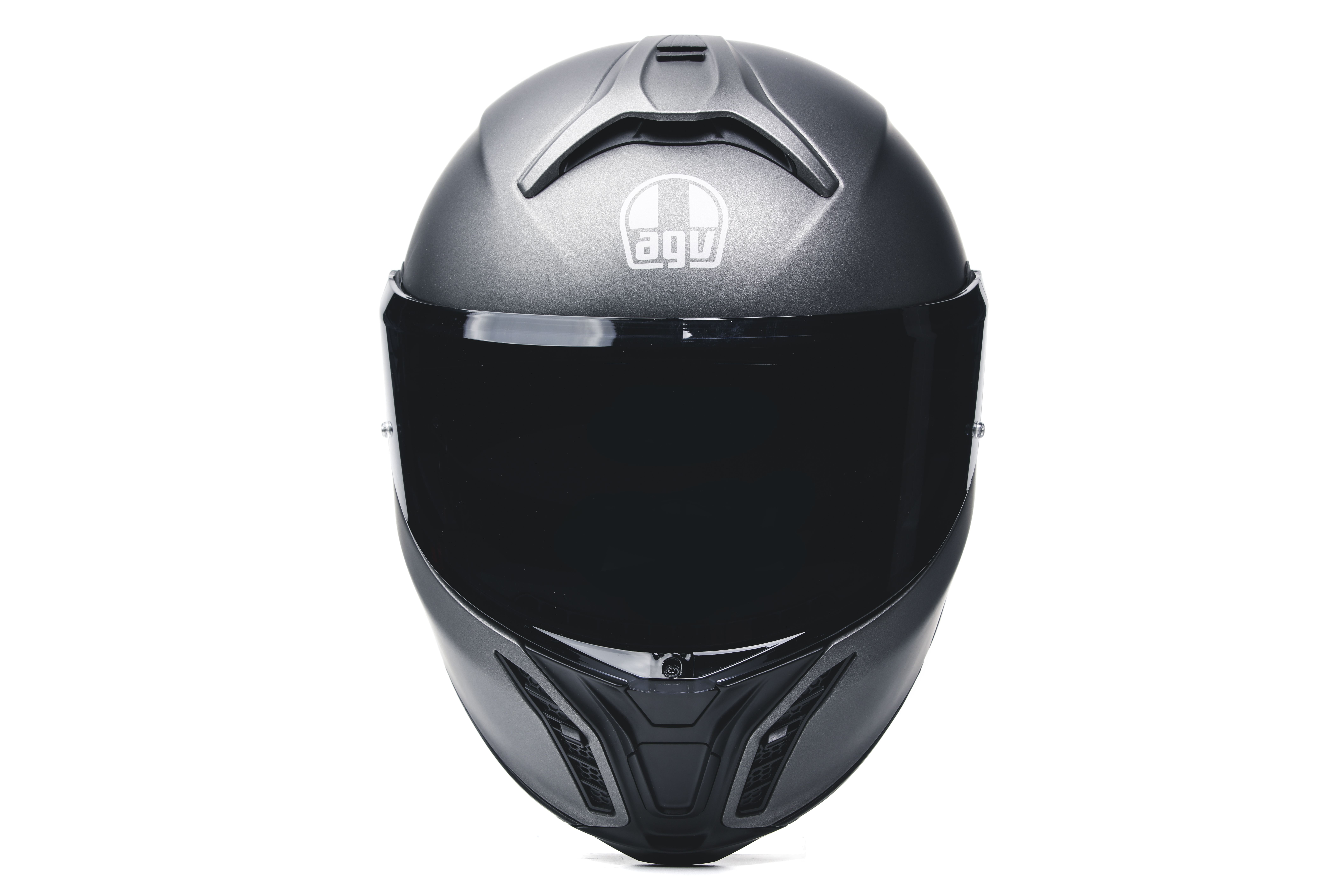 For safety homologation, AGV has gone and made sure the Tourmodular passes ECE 2206 standards – a mandatory step, given AGV's EXTREME SAFETY protocol is purported to be even harsher a standard than ECE.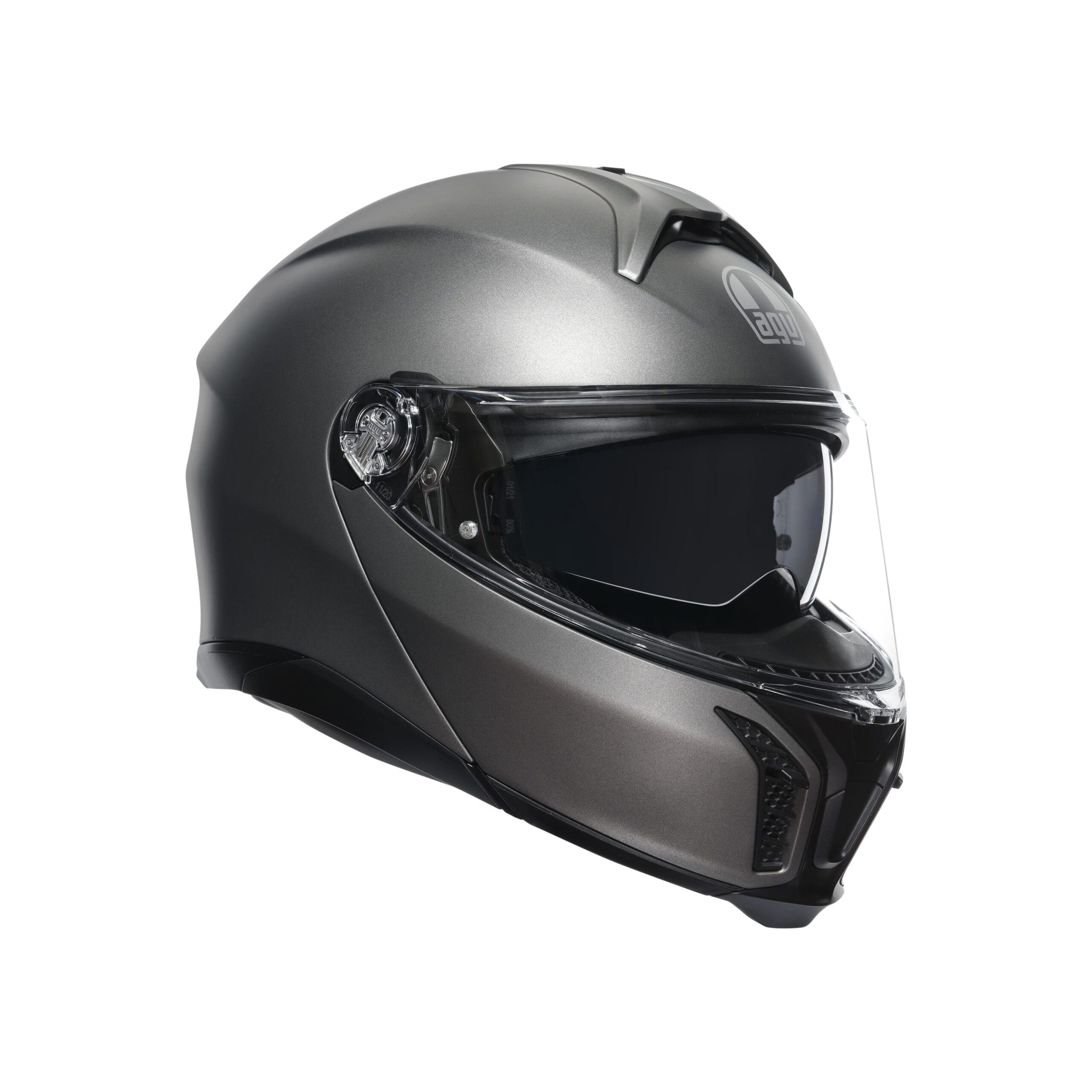 For visors, AGV has given the Tourmodular a 4mm unit – twice as thick as the standard, and complemented by the metal visor mechanisms and micro-opening system guaranteed to keep the visor in place when opening and closing. 
Inside the helmet, Ritmo and Shalimar fabrics absorb moisture and sweat, and water-repellent synthetic leather has been worked for edging.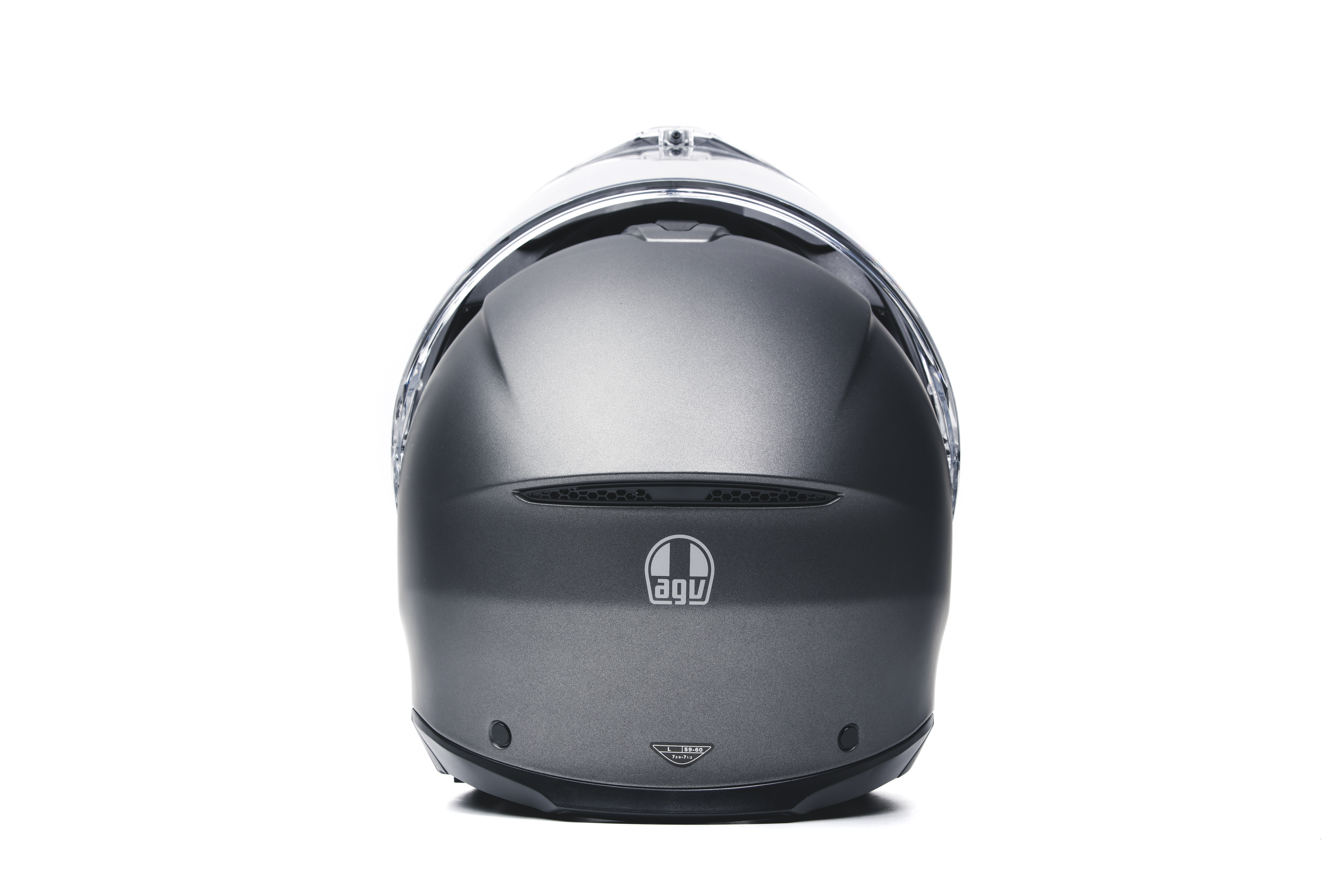 On to one of the more critical components: Airflow. 
AGV tells us that there are four adjustable air vents in the Tourmodular, with the helmet's aerodynamic design "[minimizing] turbulence and helmet movement even at high speeds with a dynamic weight of zero at 80mph / 130 km/h, [allowing] Tourmodular to exceed P/J homologation standards even with the chin guard up." 
Yum.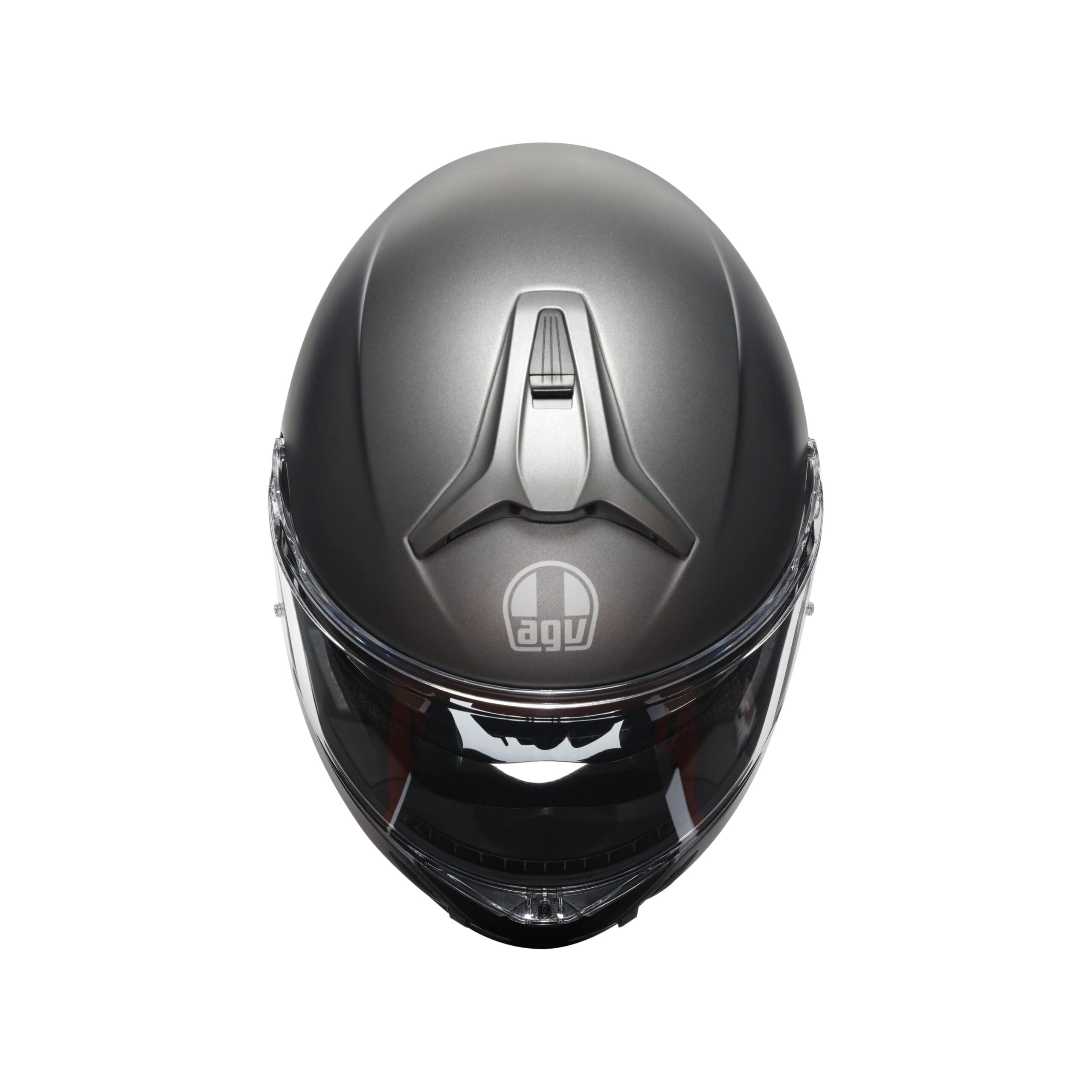 The icing on the cake, though, has got to be the integrated communication system featuring DMC Dynamic Mesh Communication technology – 'the most advanced wireless communication system for motorcycle riders.' 
"The AGV INSYDE intercom system was developed with Cardo and allows up to 15 riders to interact at the same time, guaranteeing network stability and optimal audio quality, up to a total distance of 6 km," states the press release.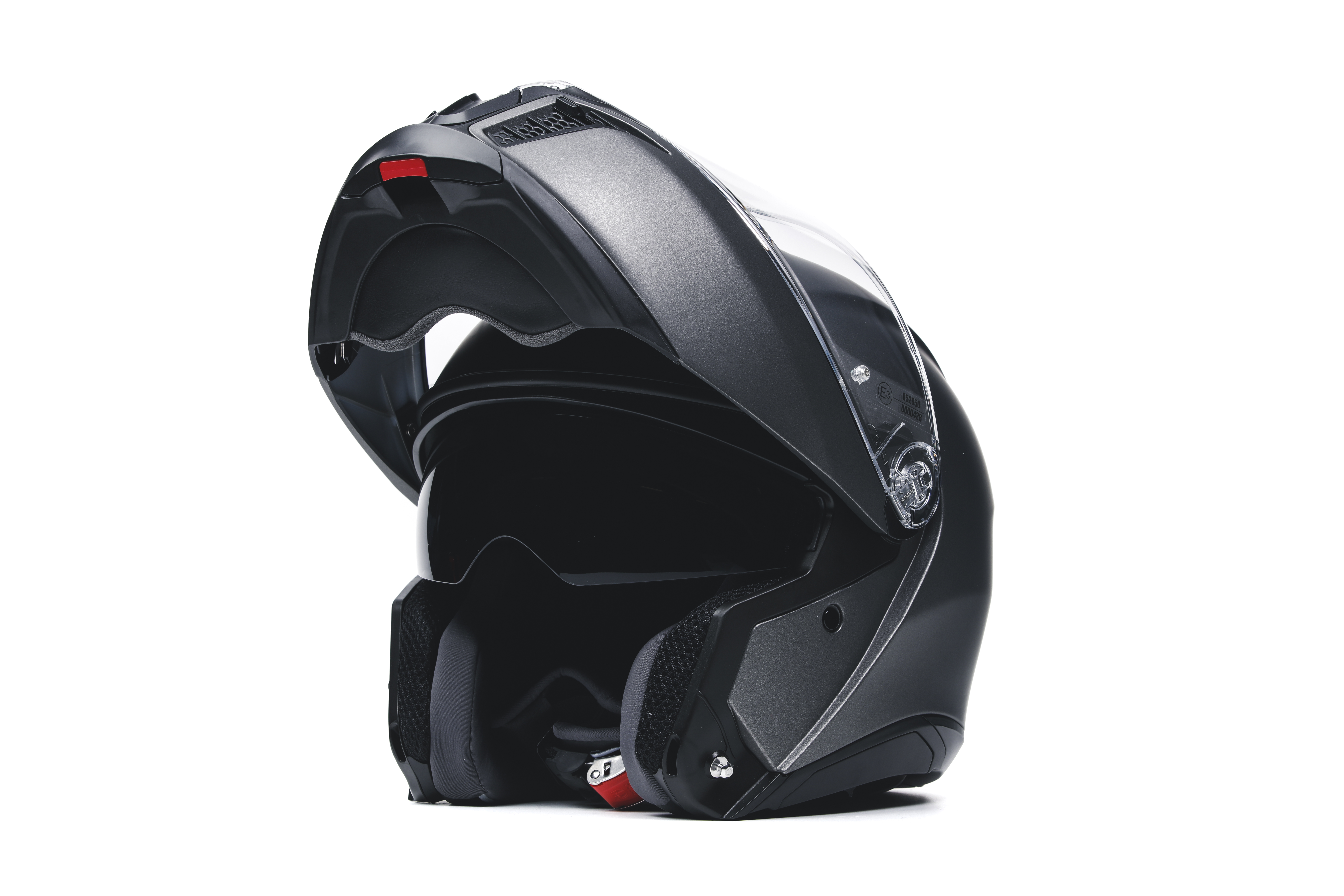 A heads up – this AGV INSYDE system is sold separately and can be had for $329.95 USD (available by fall of this year).
Expect the Tourmodular to go for an MSRP of $599.95 USD for the Mono variant, and $699.95 USD for the Multi-version (available by fall of this year).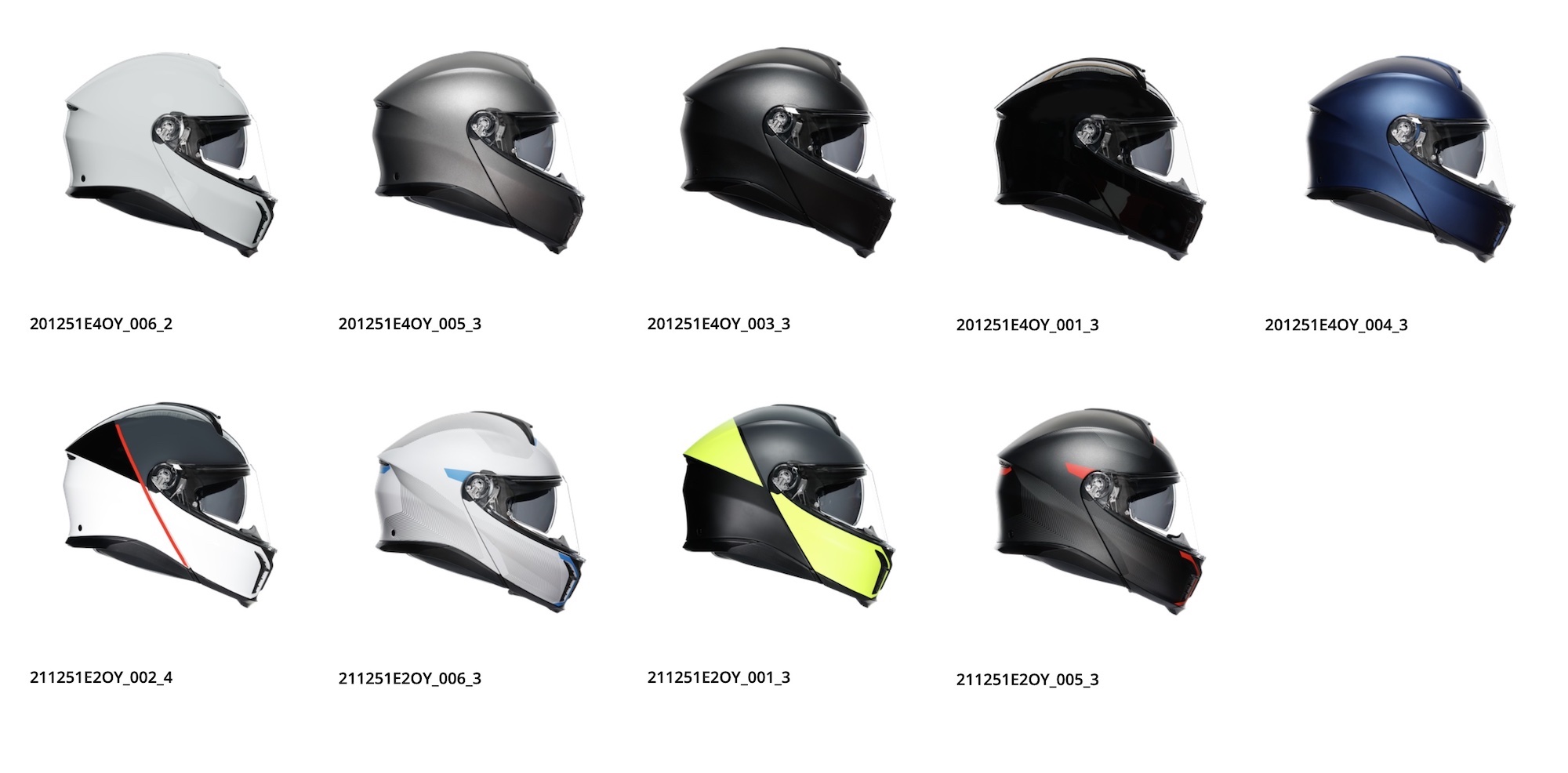 For other news of topics related to this,  be sure to check back at our shiny new webpage. 
Drop a comment below letting us know what you think, and as ever – stay safe on the twisties.