For us motorcycle enthusiasts, there's nothing quite like the thrill of pushing a bikes to the limit on a race track. As such, track days offer riders the both a safe venue, as well as support areas and even training opportunities to feel the speed, precision, and adrenaline of pushing a bike to its absolute limit.
We are lucky North America to have thousands of tracks dotted all over the landscape, from FIA/FIM International Grade 1 circuits with extensive racing and television coverage, to local speedways that host a few races a year and fill up the remainder of the time with open invitation track days. No matter what, there are a plethora of superb tracks out there that will satisfy any riders' need for speed, however it would be a much, much longer article if we were to list every single one.
As such, we've narrowed it down to what we think are the six best tracks across North America that offer the use of the circuit, have the proper support areas and staff, and provide the overall best experience. As always, we will put the disclaimer here that these six are our opinions only, and may not reflect your selections. That's the fun thing about having so many tracks in the USA: Your options are nearly limitless.
Circuit of The Americas (COTA) – Austin, Texas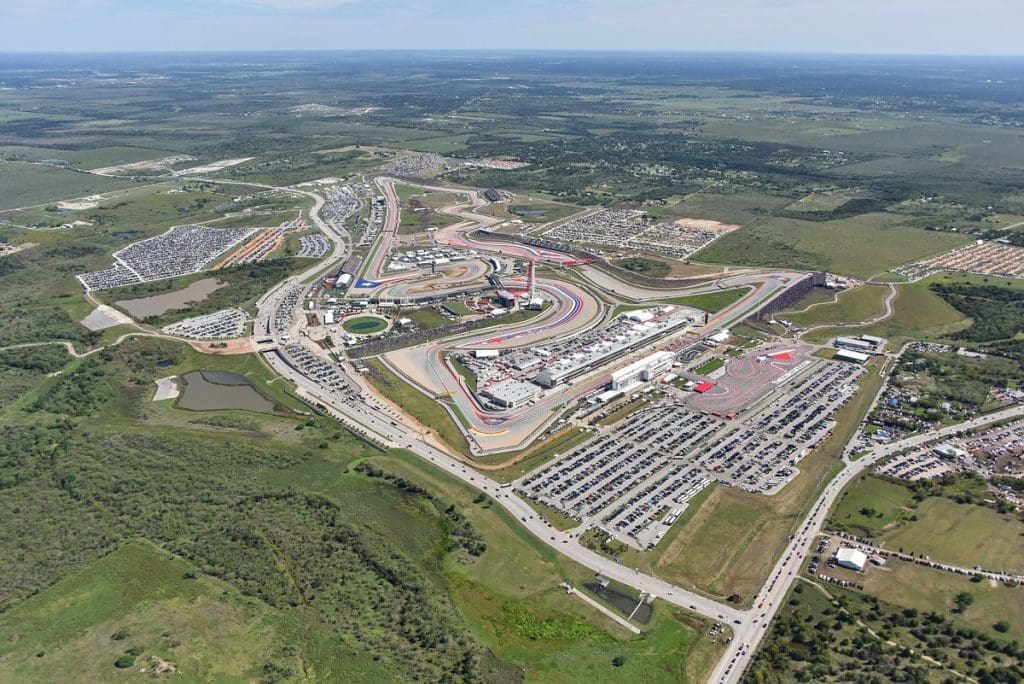 Circuit of The Americas, also known by its acronym COTA, is situated just to the SouthEast of the city of Austin, Texas. One of the few FIA/FIM International Grade 1 tracks in the USA, it is world-renowned for its multiple layout options, as well as having one of the highest speed back straights in international competition.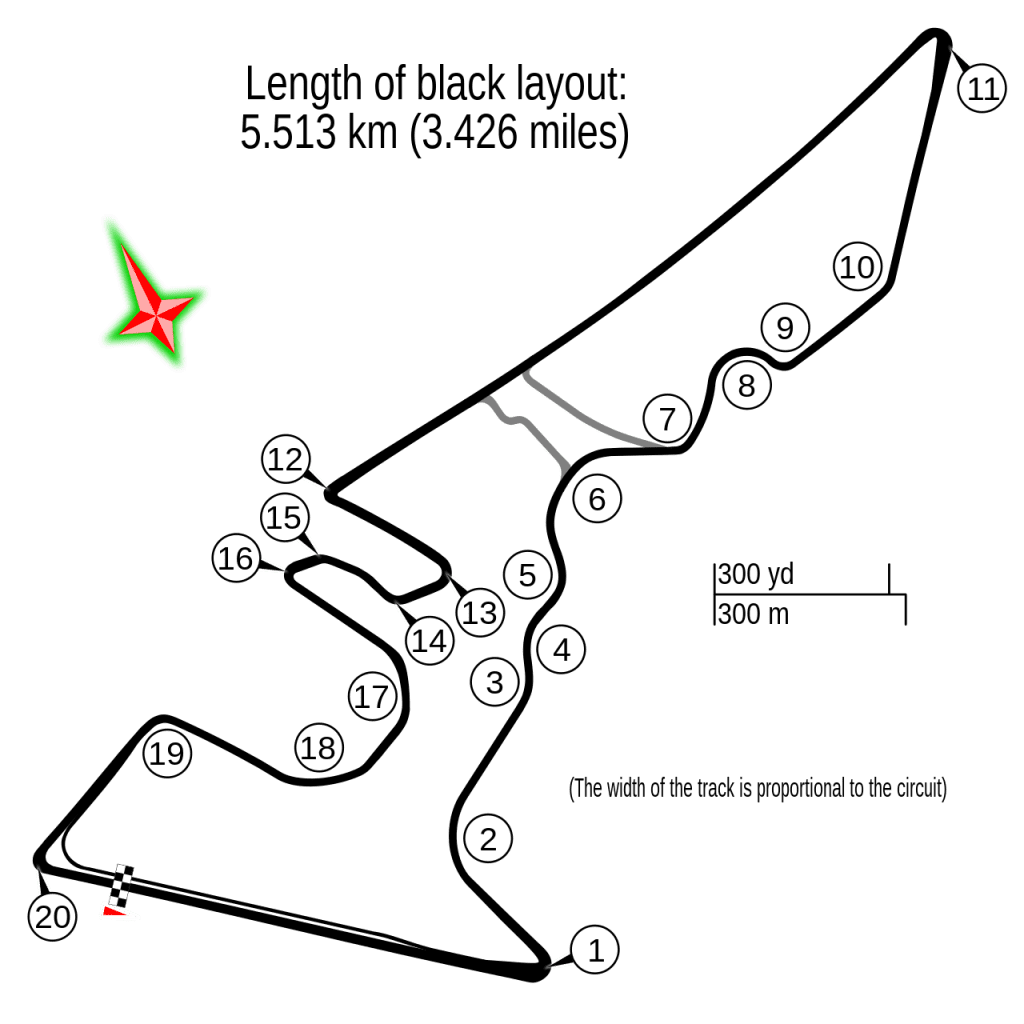 With a twisting and turning 3.4 mile (~5.5 km) layout with 20 turns, COTA is a favorite among many riders and motorsports enthusiasts seeking a mix of high speed straights and technical corners. The signature feature of this track is its iconic, uphill cresting Turn 1, as well as Turns 7 thru 9 that are inspired by the famous Maggotts and Becketts complex at Silverstone in the UK. The track, while seemingly simple, demands both precision cornering and braking to touch all the apexes, and heaps of courage to enter Turn 1 at speed, as it is fully blind until you crest over the small hill the corner is draped over.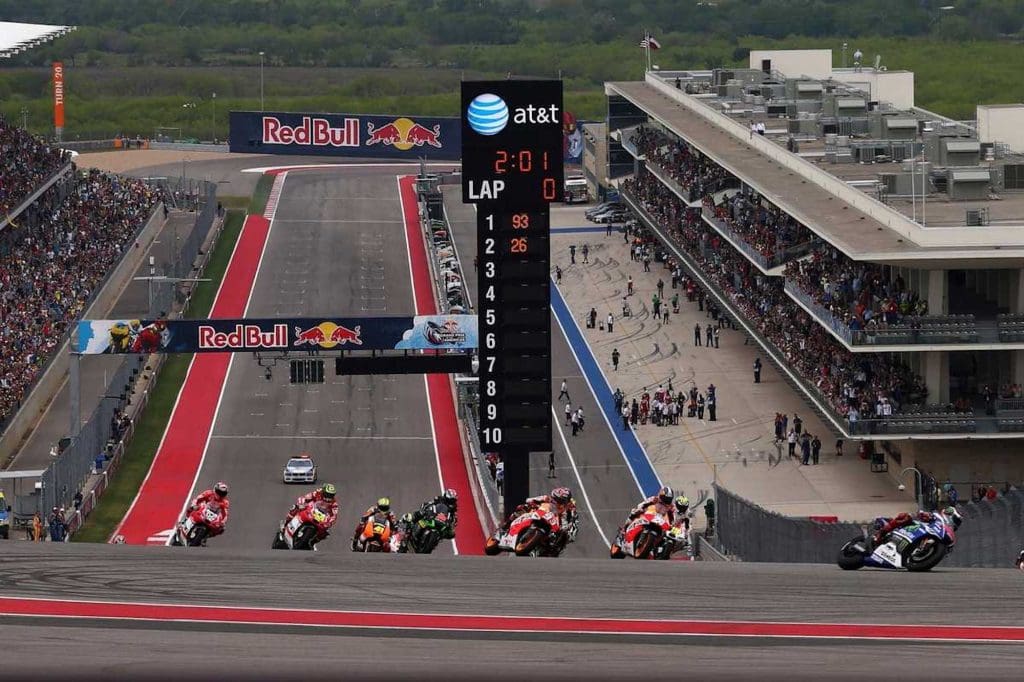 While the track itself is exceptional in its layout and tarmac quality (to keep its Grade 1 rating), the added benefit of COTA is that it is open almost year round because of the mild to very warm weather that Texas enjoys over the Winter months. On top of that, COTA's paddock facilities are world class, and it offers multiple training days and coaching sessions for major schools such as RideSmart, the Ducati Rider Experience, and ProRIDE Track. 
No matter what, COTA is a track that will both challenge a track day rider, as well as give them ample opportunities to both improve their own skills, as well as get an appreciation for what professional racing riders experience when they blast down that 0.73 mile back straight, pinning it in sixth gear with the engine tickling the redline.
WeatherTech Raceway Laguna Seca – Monterey, California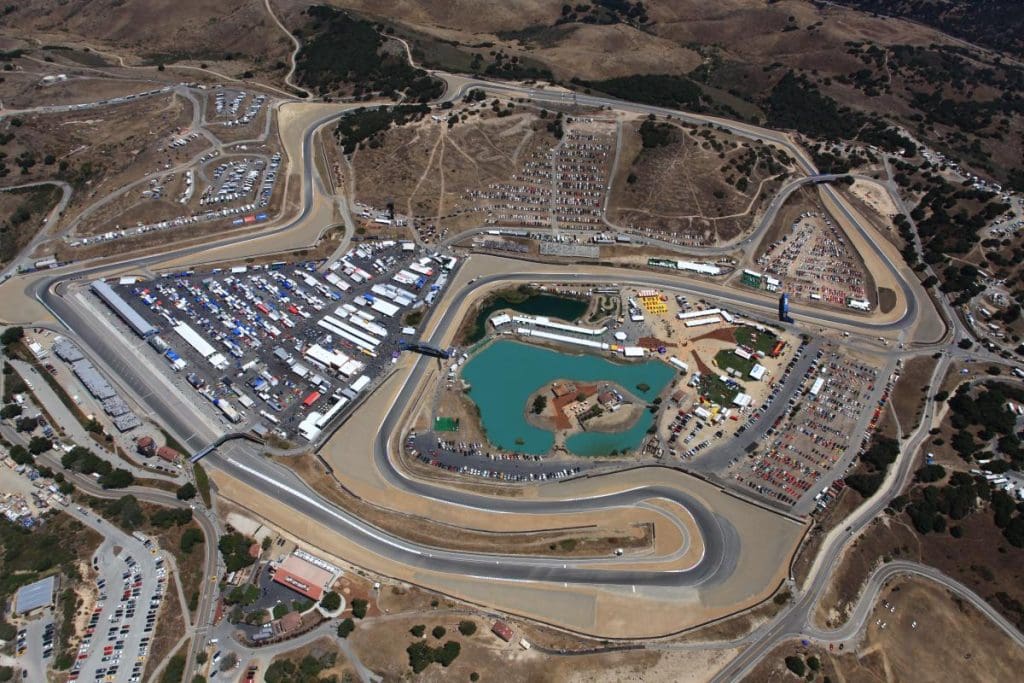 Hidden amidst the picturesque landscapes of Monterey, California, with it's breathtaking vistas and excellent back-country adventure trails and hikes, lies the legendary Laguna Seca race track. Steeped in history, this is a place that has hosted some of the most thrilling motorcycle races on American soil, full stop. It has seen MotoGP, World SBK, World Motorcycle Endurance, and MotoAmerica races in its 65 years.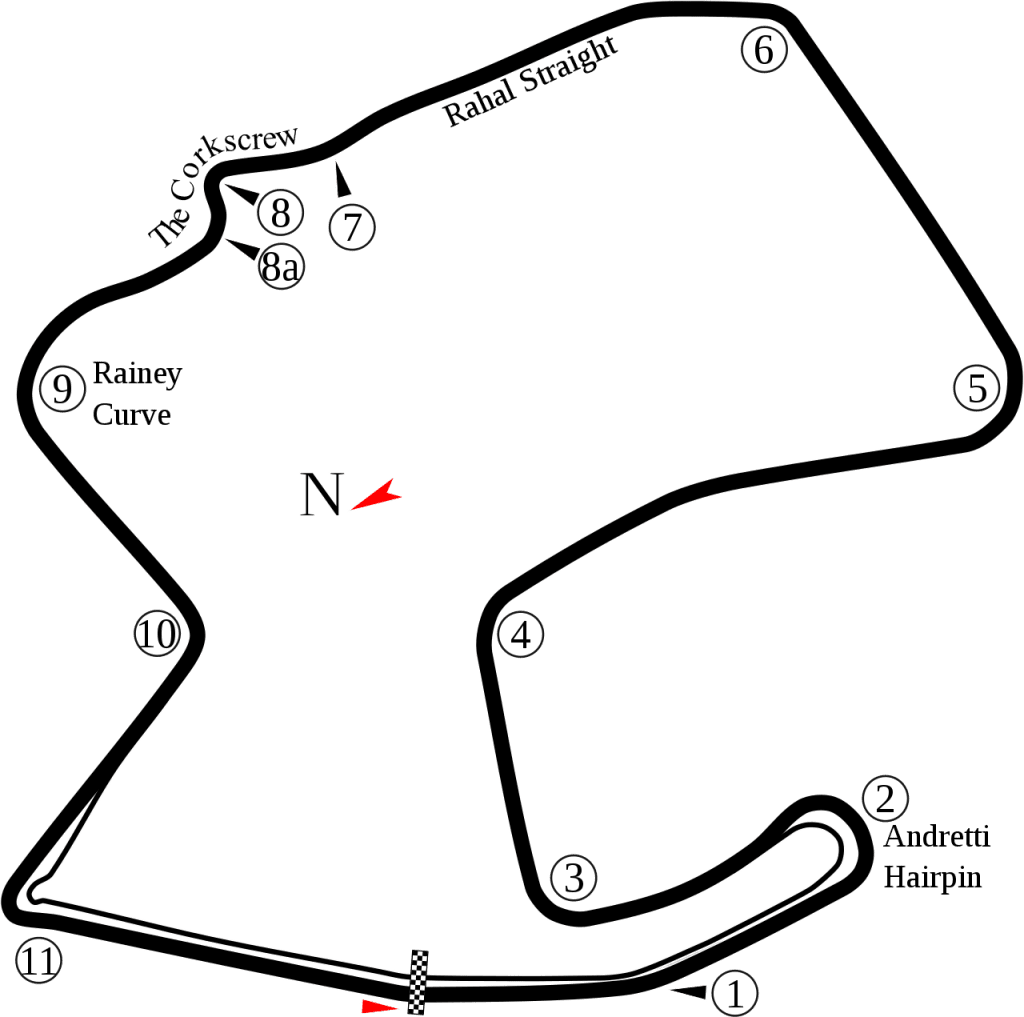 Its 2.24 mile (3.6 km) layout is extremely technical, with very tight turns, massive elevation changes, and the world famous Corkscrew. That turn, which is labelled simply "Turn 8" on a track map, plunges 60 feet, or 5.5 storeys, in just about 450 feet of track. That complex then continues through Rainey Curve, named after world motorcycle champion and Monterey resident Wayne Rainey, dropping another 60 or so feet before levelling off, meaning that in a bit over 700 feet of tarmac, you've dropped 110 feet, or a hair over 10 storeys, which definitely leaves your stomach and heart up in your throat.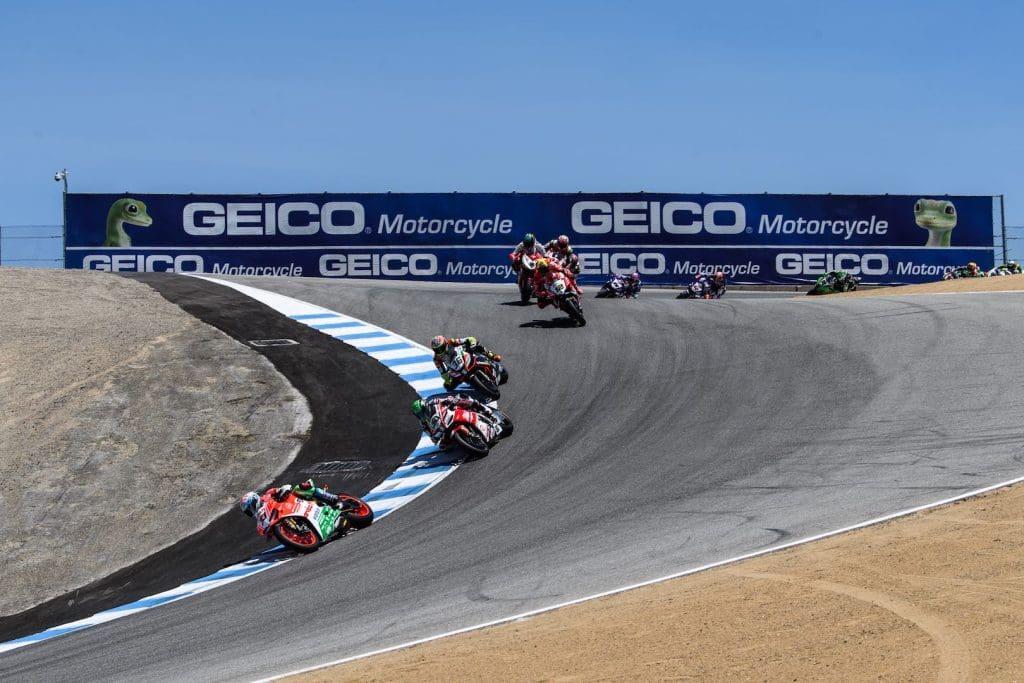 That isn't to say that the rest of the track is boring, as there is the fearsomely fast Turn 6, which requires fortitude and skill to lean into and just clip the apex without washing wide into the sand on the exit. There is also the deceptively tight Andretti Hairpin, Turn 2, which has caught many a rider out as it arrives very quickly after cresting the small rise and kink that is Turn 1. The not-quite-straight front straight is also a defining feature of the track, as you will be shifting up into 6th gear just before the hairpin comes into sight.
Laguna Seca is a track day dream, as despite major sponsorships keeping the track up to spec for competition, the facilities, paddock area, and hospitality areas all survive on non-competitive events. When the track isn't rented out by a major team for testing, or hosting an event like Monterey Car Week, it is open almost every day for the average track day enthusiast. This makes it a choice destination if you want to challenge both yourself and your bike on one of the best stretches of tarmac Stateside, and it still holds, to this day, an FIA/FIM International Grade 2 certification, meaning it is also one of the best tracks in the world.
Barber Motorsports Park – Birmingham, Alabama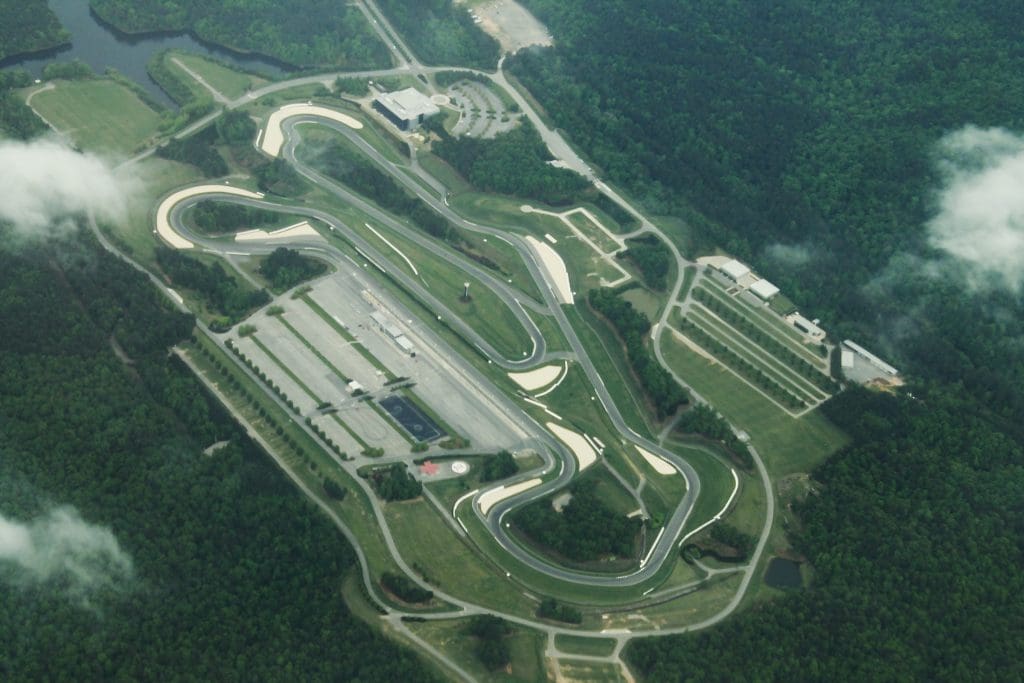 Barber Motorsports Park is one of those tracks that is a hidden gem dead smack in the heart of Alabama. Those that know of it, know of it, while many are surprised to find an FIA/FIM International Grade 2 circuit hiding in the suburbs of Birmingham, just off the I-20 in the Eastern part of the city. Yet, primarily because of its location, it is also one of the most accessible raceways for track days of all types, and has absolutely bang-up-to-date facilities that any enthusiast will get to enjoy on their track day.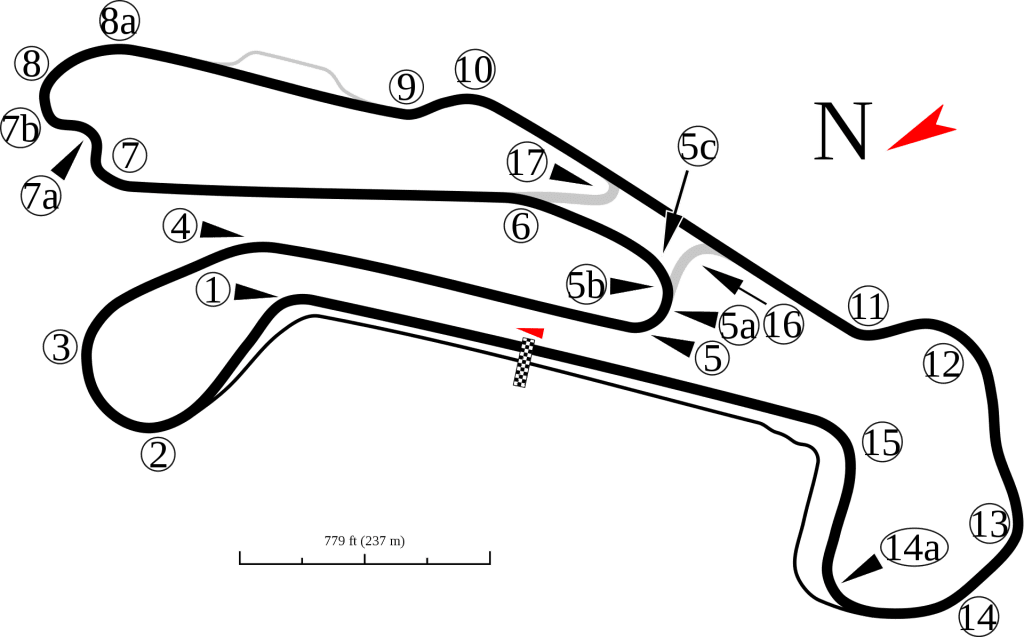 Designed by world-renowned track architect Alan Wilson, Barber Motorsports Park has a bit of everything for a rider to enjoy. There are multiple long, high speed straights that lead to generous braking zones with technical and tight corners, as well as multiple elevation changes to challenge a rider. It is also known far and wide for its superb surface, as since Alabama pretty much has one temperature, namely "Bloody Hot," there is not much temperature heave to disrupt its smooth tarmac.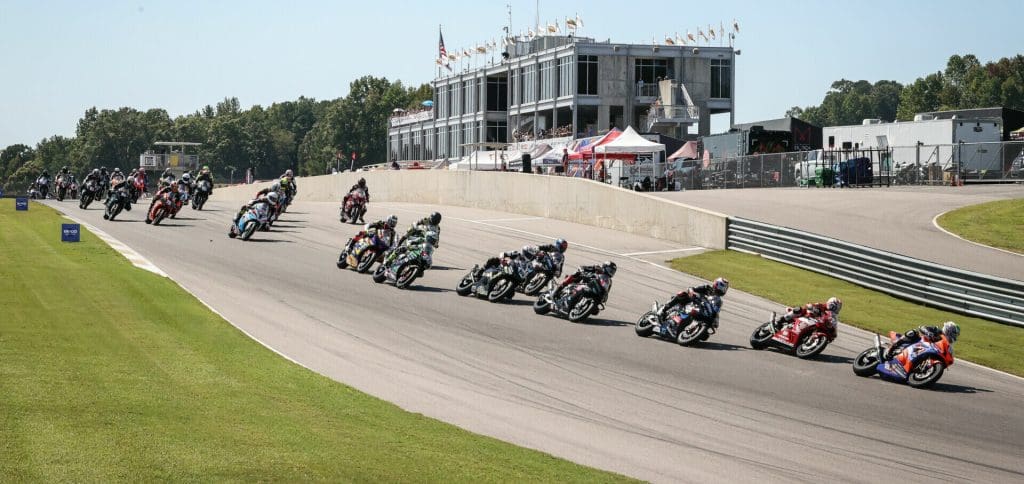 What sets Barber apart, however, is its aesthetic. It is so well regarded, and such a beautiful track to be at, that it is often referred to as the "Augusta of Motorsports." On its 850 acres of land area, it also has a world-class motorsports museum, with an extensive collection of curated motorcycles and cars that have turned wheels in anger through the decades. If that alone wasn't enough to make it not just a track day, or even track-weekend worthy venue, consider that it is also the primary home of Porsche Track Experience USA, and those Germans from Stuttgart do not mess around when they select a track to show just what their cars can do. If there is any better endorsement than that, we don't know of it.
Thunderhill Raceway Park – Willows, California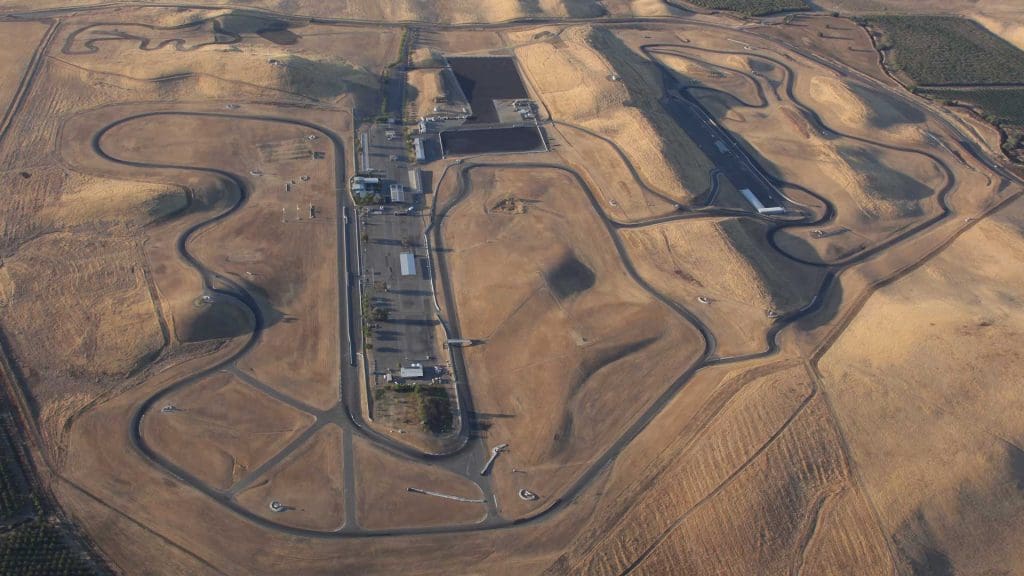 If Laguna Seca is the jewel in the crown of Southern California race tracks, then Thunderhill Raceway Park is the jewel of Northern California. Just 7 miles West of the city of Willows, this 5 mile (8 km) "Lazy-U" track is deceptively technical, with astonishingly fast sweepers and surprisingly tight hairpins and 90 degree corners.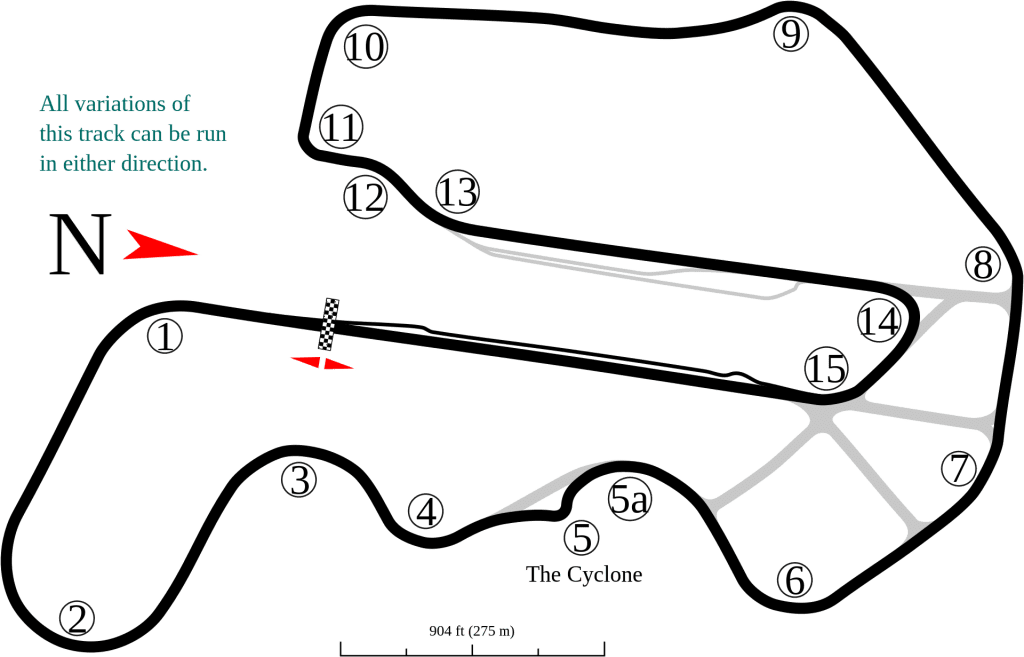 What is especially appreciated by track day riders is that Thunderhill is also very minimalist in terms of its spaces and surroundings. It has ample run off areas all around for safety, but beyond that, all you see beyond the track is either the sandy-brown hills in the distance or the occasional vineyard beyond the barriers. This allows for the rider to focus entirely on the track and their bike, honing their skills to razors-edge sharpness. As you can see in the video below, of Cycle World's Michael Gilbert taking a 2020 BMW S1000 RR around the track, it is much more deceptively fast and technical than it looks like.
Thunderhill's allure extends beyond its layout. The track has multiple setups, ranging from the original 3 mile West course, the 2 mile East course, or the demanding 5 mile Full course. The track is also host to multiple racing, riding, and track day courses, and has top tier paddock and hospitality areas. It's a little bit out of the way to get to, but it is well worth it if you want to challenge your riding ability on one of the best courses in the USA.
New Jersey Motorsports Park – Millville, New Jersey
East coasters, we haven't forgotten about you, and you lucky riders get New Jersey Motorsports Park. The newest track on this list, opening in 2008, it is located in SouthWest Millville, making it about an hour's drive from Philadelphia, and well worth waking up early to get on the road for a day there.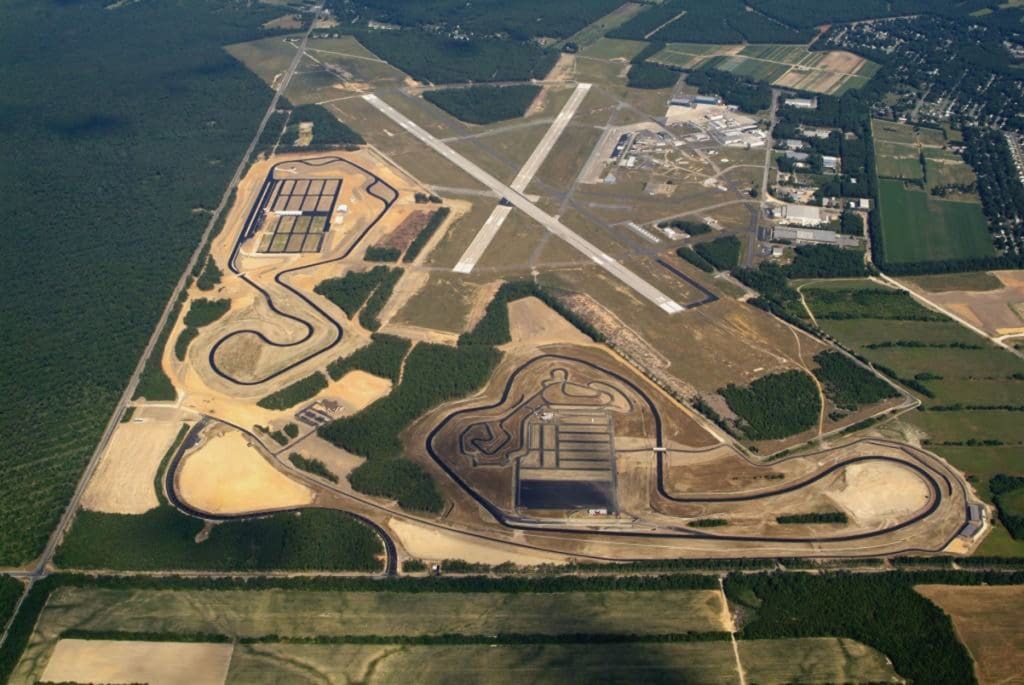 The track has two main layouts, dubbed the Thunderbolt and Lightning courses, each with their own unique challenges. Thunderbolt, a 2.25 mile (3.6 km) circuit with 12 turns, provides a mix of technical sections leading into fast, flowing curves. Lightning, on the other hand, is a shorter, 1.9 mile (3 km) course known for its ridiculously fast straights and elevation changes.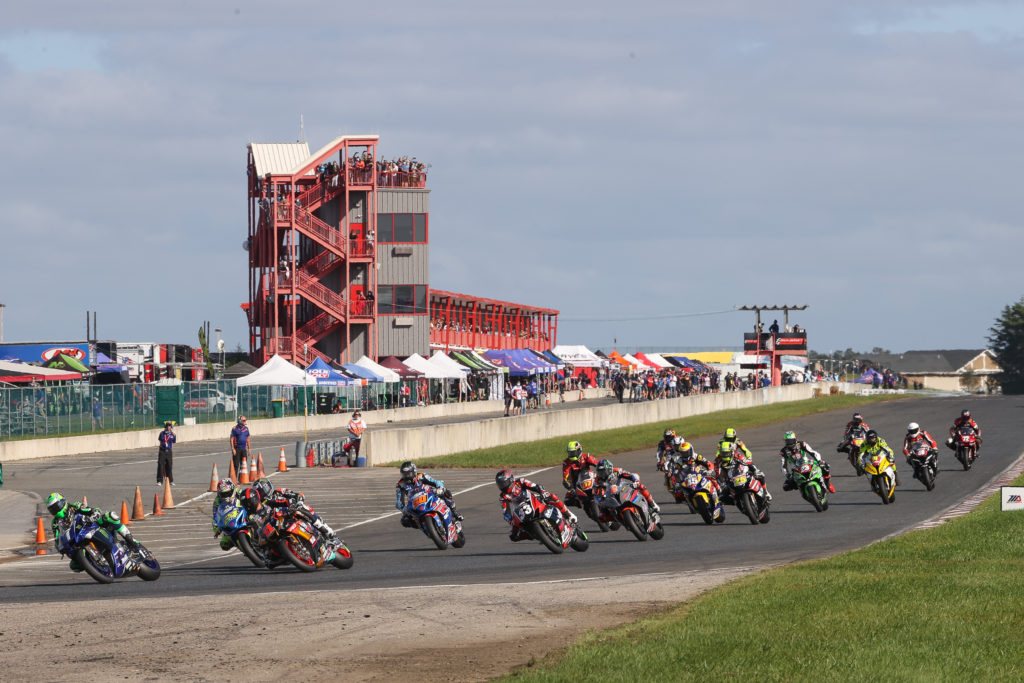 What makes New Jersey Motorsports Park exceptional for the track day enthusiast, however, is that because it was built after the enthusiasm for track days started to rise in the early 2000s, it is home to a veritable smorgasbord of racing schools, rider development schools, private coaching events, and classes for everyone from the complete novice to 20+ year veterans of riding. Also, being so close to places such as Philly, New York, Washington DC, Baltimore, and the like, being a 2 to 3 hour drive at most from those cities, it is easily accessible to a wide range of riders. In fact, the track has partnerships with various hotels and motels within Millville so that you can drive to the track, take part in a track day, and then retire to a comfortable bed at the end of the day instead of having to face the drive back home right away. 
Miller Motorsports Park/Utah Motorsports Campus – Tooele, Utah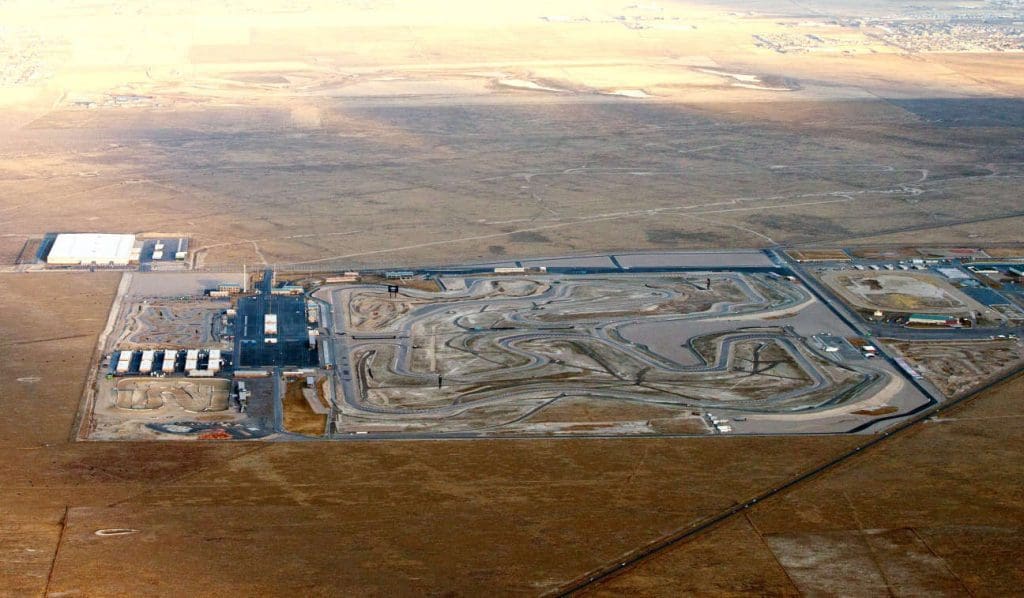 While there are a ton of tracks in the Pacific NorthWest, our final spot on this list is a bit more inland, but still counts (barely!) as being in the NorthWestern United States. The Utah Motorsports Campus (UMC), still often referred to locally as Miller Motorsports Park, its "old" name, is a massive racing facility that has one hell of a track to ride on. While it is operated and registered out of Tooele, it is not within the city's borders. However, it is less than an hour's drive West of Salt Lake City, making it readily accessible to many enthusiasts in a highly populated part of Utah.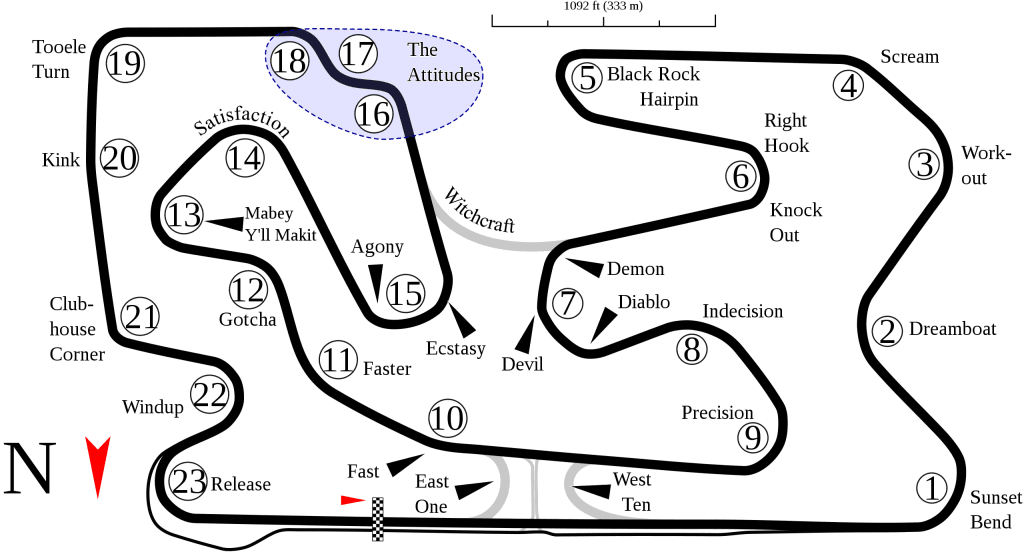 While it has a number of layouts, if you are lucky with your track day selection, you will get to ride the humongous 4.5 mile (7.25 km), 23 turn "Outer course." That layout mixes some really nasty (in the best sense of the word) corners mixed in with several straights, some short, some long, that require you to roll on the power rapidly but smoothly to get the best speed you can. When you have corners named Mabey Y'll Makit, Gotcha, and Scream, you know you're in for a wild ride.
Despite the quite humorous naming conventions of the corners, UMC is in fact a course that requires absolute focus, precision, and fine control inputs on the bike, making it a favorite for many riders that want to challenge themselves. There is also the fact that the course, until the extension of Thunderhill Raceway in 2014, was the longest track in North America, and is still in the list of the top 20 longest permanent tracks in the world.
Being a dedicated motorsports "campus," that naming is not at all ironic as it is host to many schools and training programs, too numerous to even start to list here. It also has world-class paddock and hospitality areas, due to its one-of-a-kind origin story. Originally meant to be a small race track with a budget of $5 million for Larry Miller, owner of the Utah Jazz, to host events and track days on for the various car and motorcycle clubs in UIah on, it soon garnered the attention of those clubs, as well as some major names and investors, blossoming it into a $100+ million super-track. One of the major investors, Nitro RX (now called Nitrocross), considers the UMC track its home race, so if there was ever a need to attach the words "extreme" and "fun" to a track, there you have it!