In a bold move to get more riders on motorcycles, TeamMoto has offered free motorcycle licence training if you buy a motorcycle from them this month (May 2019).
It's a clever sales tactic as sales continue their two-years-plus slide.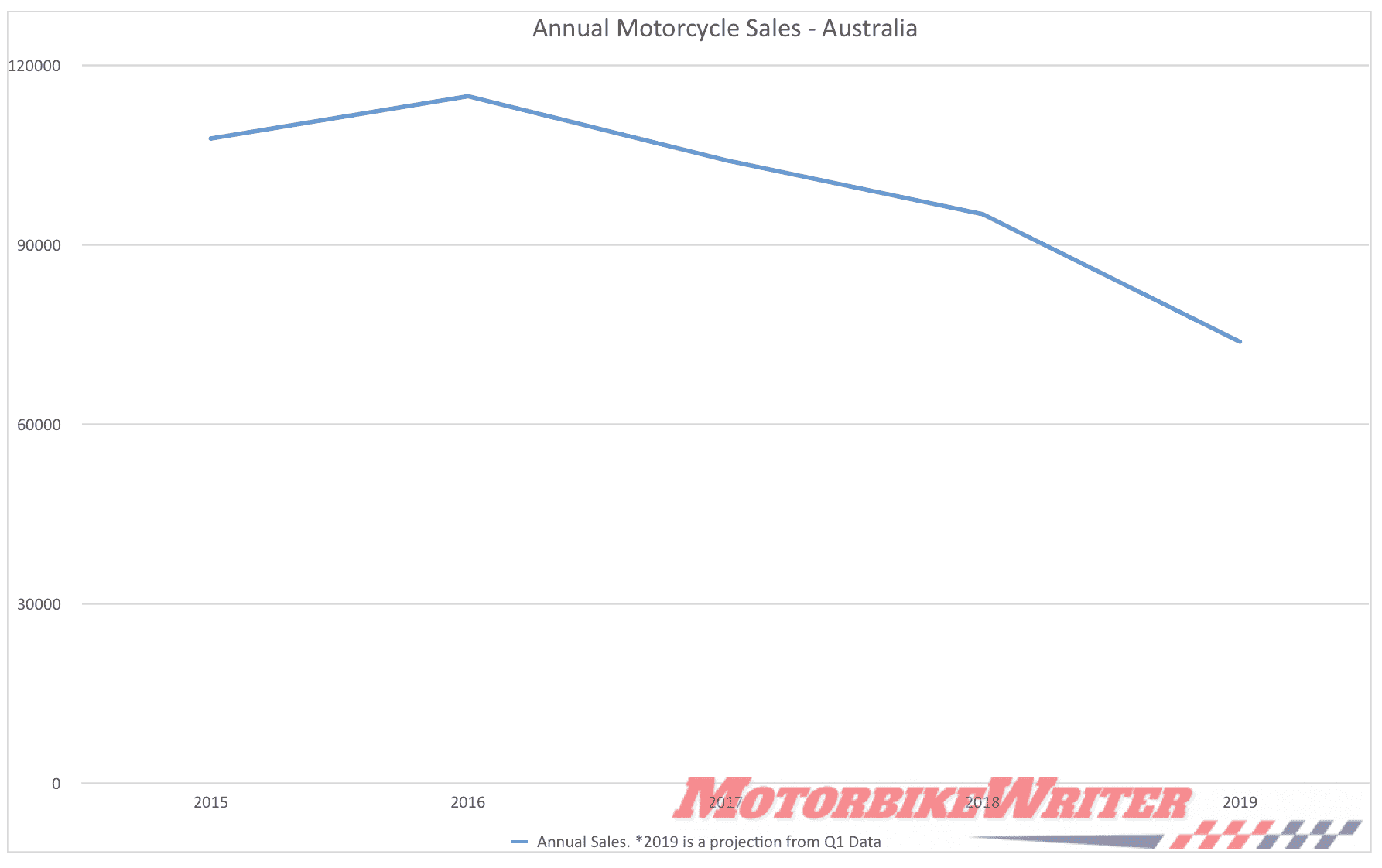 While all dealers are feeling the pinch, the most public example is TeamMoto whose parent company MotorCycle Holdings went public in 2016 at about $2.50 a share.
They reached a peak of $5.22 at the end of 2017 and the company is now down to a record low of around $1.25.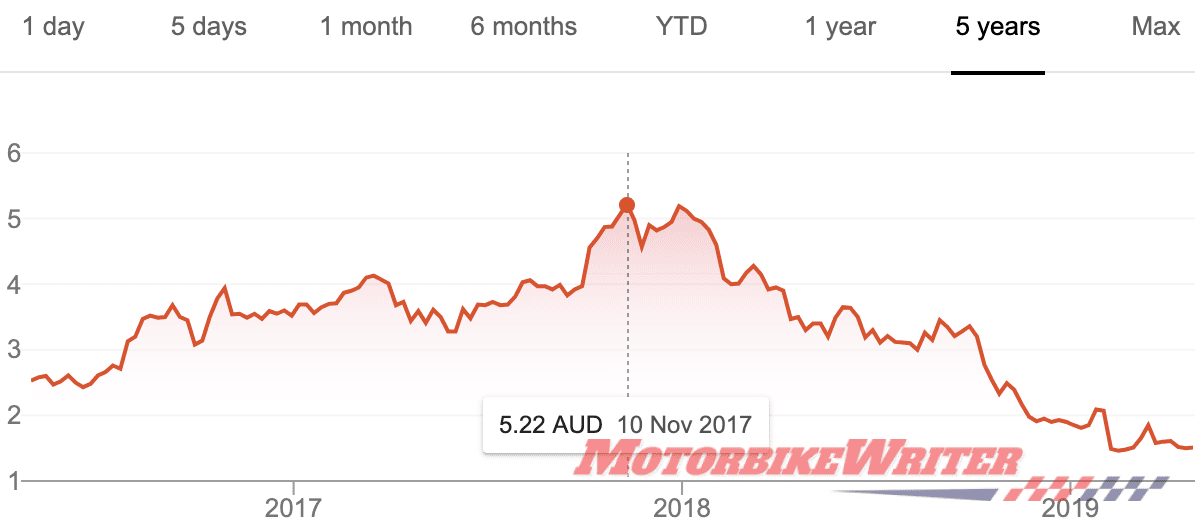 Free licence deal
Other dealers who also do licensed motorcycle training have previously bundled in the cost of getting a licence with the purchase of a bike.
Some have offered refunds on training if you then buy from them. This TeamMoto deal also includes that option.
But we haven't seen it advertised this way before that you buy the bike and they throw in a free training course.
While it seems a clever idea and a welcome enticement to start riding, buyers should be aware that it's just another discount on the whole package price.
TeamMoto is a big dealership group with a lot of buying power and has been heavily discounting bikes for some time.
In a recent article Norton importer and multi-franchise dealer James Mutton said this sort of big-business discounting devalues motorbikes and hurts the industry.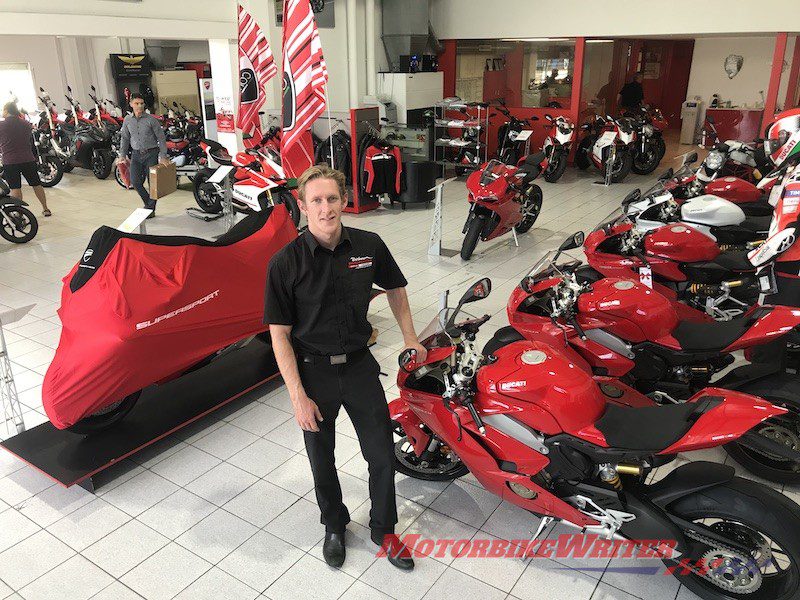 "The MotorCycle Holdings business model revolves around sales volume, finance and discounts," James told us in February.
"Customers are now able to buy a new bike at a really good price but it has no value on resale.
"So there is now a stack of cheap second-hand bikes on the market. Used bike sales are doing well, but at the expense of new bike sales.
"Customers now expect discounts on all new bikes which is a bubble that will eventually burst."
The discounting is not just on cheap bikes, but also prestige brands.
James says the depreciation in the value of new prestige bikes is eroding the loyalty of riders to these brands and causing long-term damage to brand image.
Legal offer
Despite claims of this deal being morally and financially dubious, some might see the free licence offer as a conflict of interest when the seller is also the trainer.
This was brought up and dismissed in the review of Q-Ride training a few years ago.
However, it is not illegal.
Transport and Main Roads (TMR) says it does not regulate the price of Q-Ride courses. 
"Q-Ride Registered Service Providers (RSP) may also be motorcycle dealers or affiliated with motorcycle dealers," a spokesperson told us.
"We are aware dealers may sell motorcycles and offer packages where a licence course is included in the price.
"All Q-Ride RSPs must deliver the standardised training curriculum as per the Q-Ride scheme requirements.
"There is no proven link between the price or commercial packaging of a Q-Ride course and the quality of training provided."
TeamMoto deal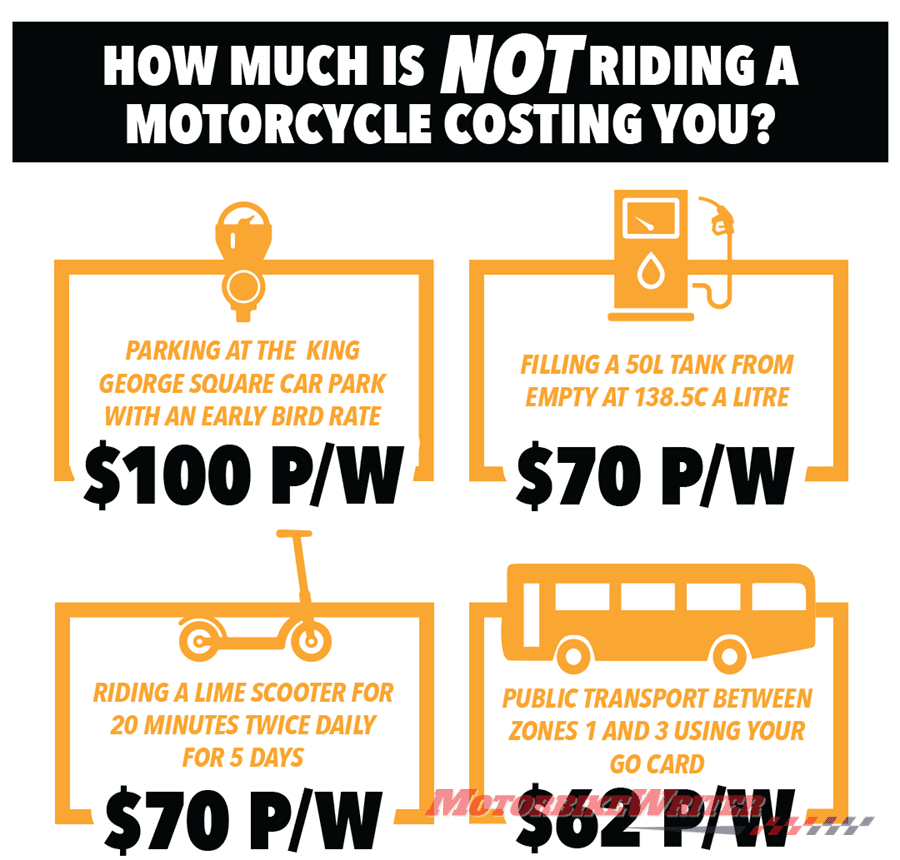 The TeamMoto deal is only valid for this month when a learner buys a new or used motorcycle from TeamMoto stores.
If you already have your licence, you can transfer the free training offer to "get your mates riding too", their advertising says.
"Sometimes just having friends to ride with can double the experience of riding a motorcycle," it says.
The free certified licence training for this promotion is only available Tuesday to Friday at "Motorcycle Riding Schools" at 59 Moss St, Slacks Creek, and subject to availability.
It is limited to Q-Ride sanctioned courses for pre-learners and RE licence and valid for up to 90 days.
Weekend courses are also available but are not redeemable as part of this offer.
If you complete one of these courses during the promotional period, you can get a refund for the course if you purchase a new or used bike from TeamMoto within 60 days.