Almost every road in Tasmania is a motorcycle rider's paradise with more corners than you can count. But there are also many dangers for riders.
With the Christmas holidays approaching and the state expecting a wave of riders to visit, the Tasmanian Road Safety Advisory Council (RSAC) has completed a short five-minute motorcycle video (V-log) to educate interstate motorcyclists about the joys and dangers of Tassie roads.
In their press release, the RSAC says that from 2010 to 2014, there were 1249 serious casualty crashes, with 131 of these involving tourists.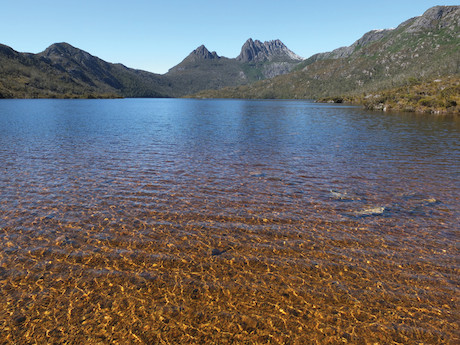 "Interstate motorcycle riders made up nearly half (46%) of these crashes and of these 86% involved a single motorcycle," the video says at the start. They are sobering statistics!
The V-log aims to reduce interstate motorcycle rider crashes in Tasmania, striking a balance between safety nanny and tourist guide, showcasing some of the most beautiful parts of Tasmania.
It features multi-Australian Superbike Champion Malcolm Campbell and interstate motorcycle club member Lester Knowles. They ride parts of Tasmania seeing breathtaking scenery while discussing what to look out for to make the ride as safe and enjoyable as possible.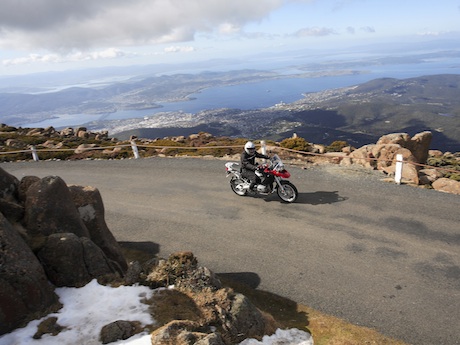 One of the interesting points is that they recommend no more than 300km in a day. That's nothing for most mainland riders, but the constant twisting roads, slippery surfaces, quickly changing weather conditions, stray wildlife and occasional logging trucks make 300km in Tasmania quite exhausting.
Besides, you'll want to stop a lot to check out the scenery along the spectacular coast, through the dramatic mountains and in the quaint towns.
"Tasmania is a rider's dream with plenty of tight bends, sweeping corners, long straights, little traffic and great scenery which makes it fantastic for touring – but there are plenty to challenge even the best riders," the RSAC release says.
Great to know that at least one state welcomes motorcyclists and wants our return patronage!