Australia's country music capital, Tamworth, will host a National Thunder Motorcycle Rally in October 2020 based on the successful 2015 National HOG Rally, but open to all "breeds" of motorcycle.
The event will be held from Friday to Monday 2-5 October 2020 at the state-of-the-art Australian Equine & Livestock Events Centre (AELEC) which also hosted the 2015 HOG Rally.
Organisers expect to attract thousands of riders descending for the long weekend of motorbikes, food and music.
And not just country music … there are several tribute shows to rock legends including AC/DC, Jimmy Barnes, Creedence and more.
Another highlight will be a show especially produced for the rally featuring real horses and "iron horses" similar to the spectacular staged for the HOG Rally.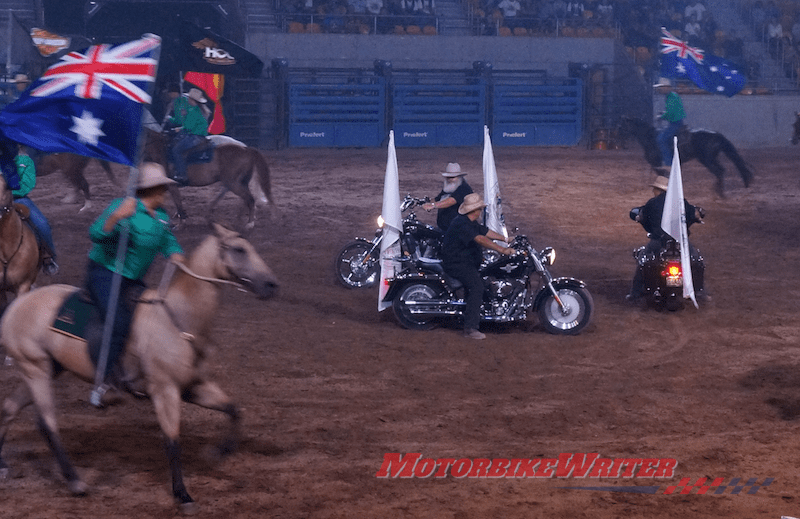 Other highlights include motorcycle and car displays, traders, guided rides around the district, more than 24 hours of entertainment and the giant Thunder Run through the streets of Tamworth.
Tickets are now available online.
The National Thunder Motorcycle Rally registration fee is $149 per person which includes all entertainment over the four days, a commemorative patch and t-shirt, rides and $50 raffle ticket.
Day passes may also be available closer to the event for those who can't make the four days.
Tamworth hosts
The 2015 HOG Rally was a success mainly because of Tamworth, its welcoming people, great attractions, quality facilities and tourist orientation. 
It's a great central location for riders all over NSW and eastern states.
There are also some terrific roads to get there and to explore while at the rally.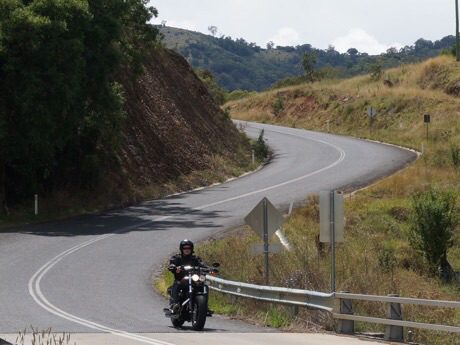 Because Tamworth hosts the annual Country Music Festival they have plenty of accommodation choices including camping at ALEC for as little as $21.94 a night. 
There are plenty of tourist attractions too. Apart from the iconic Big Golden Guitar and associated country music museum, there is also the popular Powerhouse Motorcycle Museum.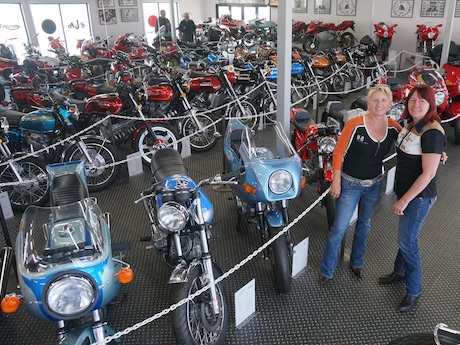 The HOG rally was held in February which was pretty hot, but October should be more accommodating with usually dry conditions and maximums in the mid-20s.