SYMBA BECOMES ESPRESSO EXPRESS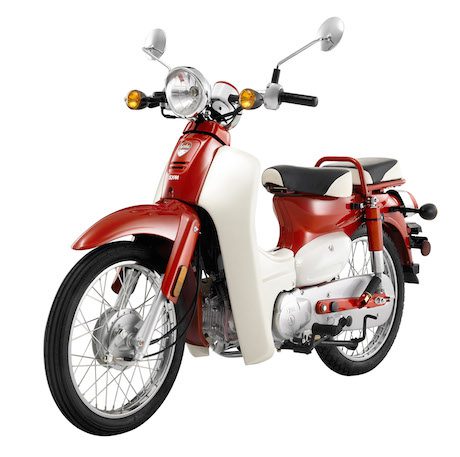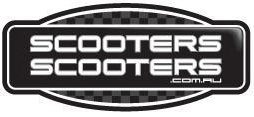 More than 4300 readers expressed interest in our Sym Symba scooter competition over the past month. Thanks to Scooters Scooters and Sym Scootas for the prize, valued at $2999.
Readers were asked how they would customise the retro darling and a surprising number said they'd leave it exactly as it is.

"Would you repaint the Mona Lisa? Renovate the Chateau de Versailles? Give Miranda Kerr a haircut? Never have I gazed upon such a thing of beauty – I wouldn't change a thing," says one effusive entrant.
There were also many who wanted to chop, hack, strip, embellish, paint and otherwise modify the Symba into an off-roader, scrambler, cafe racer, rat bike, chopper and more.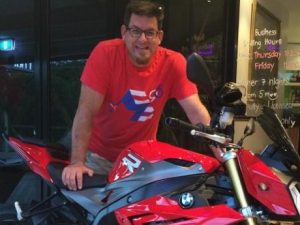 But there could be only one winner. Jon Gutke of Windsor, Brisbane, says he would turn it into an "espresso express" for fast picnics at his favourite ride spot, Mt Glorious, complete with an automatic espresso machine and turbo power! "First upgrade would be some hard panniers and custom fit the fully automatic espresso machine. Insulated cup holder on the under seat. Other side will be insulated to store milk, cold drinks, wine storage, cheese, salami and biscuits etc. Custom tube mounted under the handlebars on the front for the picnic blanket. Might have to beef up the suspension a bit for 2 up and weight of upgrades. Possibly turbo charge the unit so I can give the boy racers a run up Mt Glorious on my way to a picnic spot. Finish up with some fluffy dice hanging of the mirrors. Keep it simple."
Keep it simple? I think he's being ironic! But he's also quite excited. "I'm really chuffed in winning this scooter. It will look great next to the BMW S1000R. Hopefully my wife will finally get her licence, too."
To all those who missed out, thanks for entering. Now go and buy a Symba scooter and get to work in your garage and make your dreams a reality.
Several suggested military themes with camouflage paint, many thought the ideal accessory would be a wicker basket on the front or milk crate on the rear many wanted to fit fatter tyres, some with white-walls!
Another typical suggestion was to make it int an adventure bike with knobby tyres, longer springs and tougher shocks. Many owners have done just that and taken them on long adventures across hostile wildernesses. Just check out some of the adventure stories on the Sym Scoota website.
"For use in the Outback here in sunny Cunnamulla I'd pop on knobbly tyres, UHF radio, rack for the kelpies and a cup holder (aka beer holder)," says one entrant.
But it's the retro look that has attracted most readers, many saying it reminds them of their first ride.
The Symba 100 is obviously styled on the Honda Cub which is the most popular motor vehicle on the planet, having sold more than 60 million since it was first built in 1958.
The lightweight 95kg scooter is powered by a single-cylinder 101.44cc four-stroke engine with a mighty 5kW of power at 8500 revs and 5Nm of torque at 6000rpm. Rather than most twist-and-go scooters, it has a four-speed  transmission with clutchless foot shifter.
It's a nimble little machine with telescopic front forks and adjustable rear suspension plus big 17-inch wheels to soak up the worst of the urban landscape and a long 1219mm wheelbase for stability.
Despite having a retro design with traditional drum brakes and a kick start, it also has an electric start for modern convenience. There's also side and centre stands and a removable pillion seat with a rack underneath, making it a versatile mix of retro cool and modern practicality. And at under $3000 rideaway, it's bargain transport … and fun!