Have you ever wished you could buy a motorcycle you've seen in a museum? Dream no longer, because now you can!
For the first time, the world-renowned MC Collection Motorcycle Museum will offer 18 of its highly desirable collectors' motorcycles at auction. 
The Italian machines will be sold by Bonhams at the Grand Palais Sale, on February 4, 2016, in Paris. 
The Stockholm-based museum was founded in 1999 by enthusiast Christer R. Christensson, who, together with motorcycle historian Ove Johansson, assembled a world-class collection of motorcycle masterpieces.
"This is the first time the museum has offered any of its collection at auction," says Ben Walker, International Director for Bonhams Collectors' Motorcycles. "It is an exciting, early consignment to our Grand Palais Sale, including several lots at no reserve."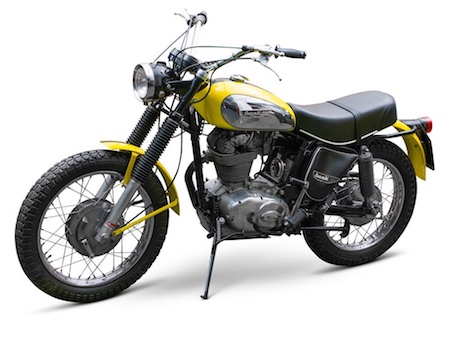 The selection features a trio of Ducati motorcycles, including a 1983 Ducati 900 S2, estimated at €7,000-9,700, a 1972 Ducati Scrambler 450, estimated at €9,800-14,000, and a 1969 Ducati Scrambler 250, estimated at €5,600-7,000.
Museum highlights
Other highlights include a 1980 Bimota SB2, estimated at €21,000-25,000, a 1954 MV Agusta Disco Volante, estimated at €11,000-17,000, and a 1948 Gilera Saturno, estimated at €11,000-16,000.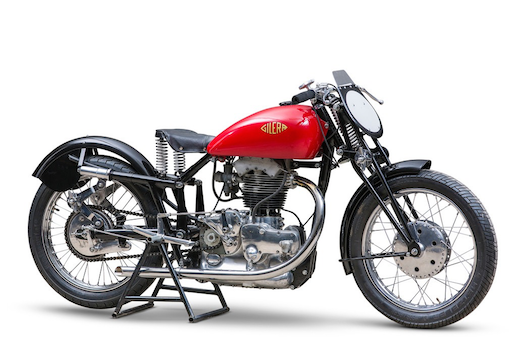 "At the MC Collection, we have assembled more than 400 motorcycles, each featuring a design that's proved important to the industry," says Christer. "The motorcycles featured in Bonhams auction have each been influential in the biking world. My personal favourite is the 1954 MV Agusta Disco Volante. 
"I've always loved well-designed and beautiful classics. It was difficult to stop collecting, so the collection just grew and grew. My interest started in 1957 when I caught sight of a Husqvarna Silver Arrow. It just stuck in my mind until I was able to start actually collecting, which began in 1985."