Suzuki has registered the Katana name and logo in the USA in its latest hint that it is bringing back the 1980s model.
Late last year Suzuki registered the name, trademarked the Samurai sword symbol and unveiled the Katana 3.0 concept by Italian designer Rodolfo Frascoli.
It's actually the third time Suzuki has re-registered the Katana name since 2010.
But there is also talk that their turbo-charged Recursion concept may be released within the next year as the GSX-700T, possibly with the extra moniker of Katana.
Suzuki is certainly due for a new model. The only new road bike they have released in the past year is the SV650X which is just a cafe racer makeover variant of the SV650.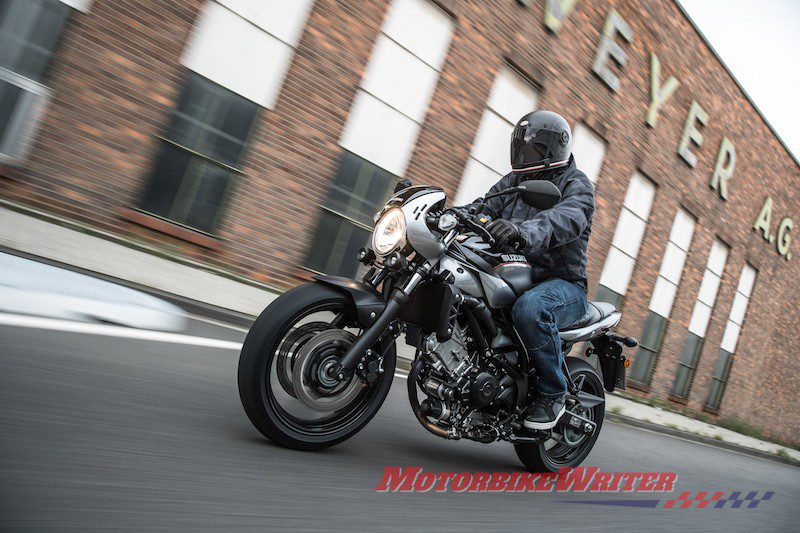 Katana concept 3.0
Rodolfo's concept is based on the GSX-S1000F sports tourer ($A17,490 ride away).
It is powered by the championship-winning GSX-R1000 999cc in-line four with "street tuning with 110kW (150ps) of power at 10,000rpm and 108Nm of torque at 9500rpm.
The bike is the perfect model on which to base a Katana, although the modern twin-spar frame dominates more than the original cradle.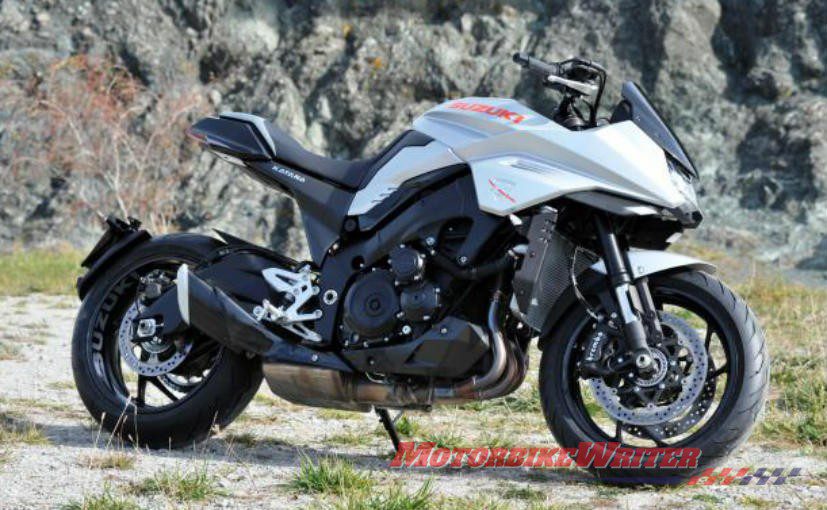 For the concept, Rodolfo has mimicked the iconic sharp-nose fairing and blended tank/seat of the original which was designed by Target Design of Germany.
However, modern emissions targets means it gets a massive muffler and radiator which tend to clutter the clean lines of then original which was built from  1979–1980.
We're also not sure about the tail with the remote mudguard/plate holder.
However, Rodolfo has retained the two-tone seat and front fender, bold capital-letter logos, colouring and overall sporty stance.
Compare the above concept photos with the original GSX1100S.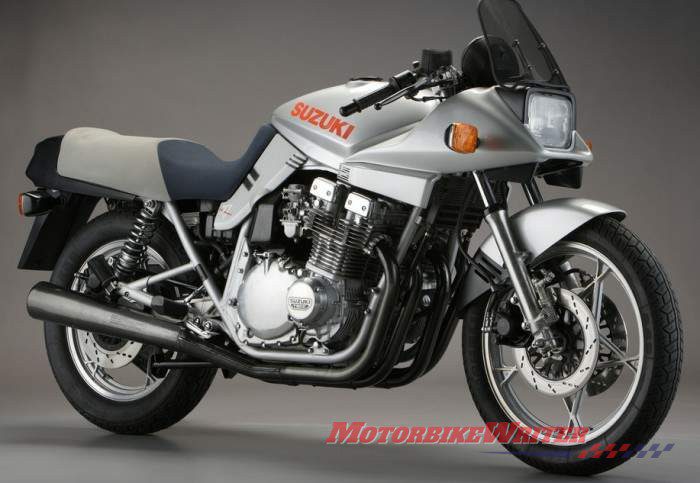 Rodolfo also designed the Moto Guzzi Griso, Norge, Breva and Stelvio, Triumph Speed Triple, Triumph Tiger 1050 and a Yamaha XJR1300 flat tracker concept called "VR46 Mya" which was  presented to MotoGP legend Valentino Rossi as a gift from Rossi's VR|46 friends.
Katana history
This was Suzuki's 1980s futuristic designed sportsbike and many riders loved it, although it was awfully uncomfortable to ride.
Unfortunately, the bike was short-lived and the name was reused and abused for a scooter and some mid-sized bikes about 15 years ago.
The GSX1100S was the fastest mass-production motorcycle in the world in 1980 and was raced in many national and international events with mixed success.
If Suzuki bring the name back, let's hope they pay more attention to the original design and its performance credentials.
The return of the this "retro" name would follow Kawasaki's recent return of the Z1 with the Z900RS and Z900RS Cafe Racer.