Americans Can Continue to Enjoy the Hayabusa
When Suzuki announced it would end production of the Hayabusa due to European emissions standards there was a collective cry of "No!" from the motorcycle community. Suzuki now says it will continue to produce the GSX-1300R Hayabusa in the U.S. for the 2019 model year. In Europe, production will end.
This means Americans can enjoy the blistering-fast motorcycle for a while longer. No one knows how long it will take for U.S. emissions standards to catch up to the Euro 4 standards that will take effect in European countries. That means we could enjoy the Hayabusa for years to come.
20 Years and Counting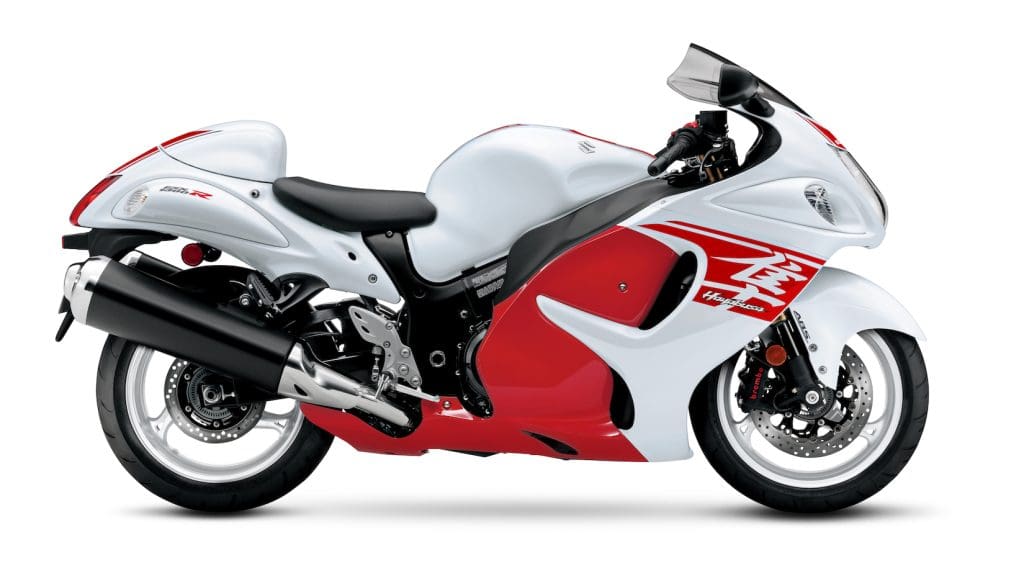 The bike will be a carryover model for 2019. Suzuki won't make any updates. Much of the model dates all the way back to its 1999 debut. The Hayabusa is known for straight line speed, but it handles well, too. It's a serious superbike, and the fact that it's still such a dominant force in the marketplace says something for the original design.
Don't let the fact that Suzuki will keep selling the current model in the U.S. fool you, though. The rumors are that Suzuki has a new bike in the works. There's plenty of supporting evidence, too, from patent applications to the fact that Suzuki has already renewed the trademarks to the Hayabusa name.
The next Hayabusa probably won't come out for a couple of years. That means U.S. riders will have a little while longer to enjoy the current model. When the new model does come out, it'll have to put the old one to shame to live up to the bike's illustrious name.