Australian certification of helmets is a costly exercise for importers and helmet manufacturers, so we miss out on getting some of the great helmets, such as Suomy.
Queensland has taken the smart move of accepting ECE22 international helmet standards which makes available a lot of very safe helmets in a wider choice of styles, colours and sizes to suit all riders.
For Queenslanders, it's a bit like winning the Lotto.
The only drawback is Queensland riders wearing these helmets can't cross any borders without running the risk of copping a fine for wearing a non-compliant helmet.
One of the brands of quality road helmets we are missing out on because of the Australia Standards certification is Italian-made Suomy.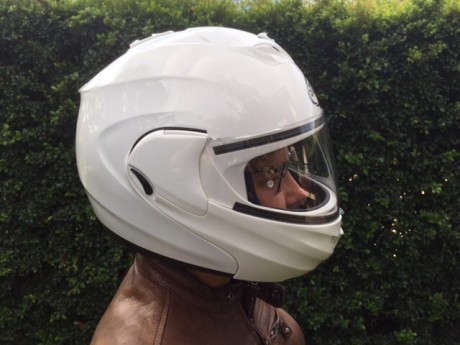 Robert Ferrington of Queensland Offroad Tyres would like to import and sell Suomy road helmets in Queensland, but under the new laws, he can't sell a non-Australian-approved helmet, even though riders in Queensland are allowed to wear them.
It's a stupid arrangement and it forces riders to buy while overseas or online, which is not a suitable practice when buying a helmet. The Australian Motorcycle Council encourages riders to try on a helmet first and that is impossible over the internet!
Robert is hoping some sanity will soon prevail and he will begin by importing the Suomy SR Sport top-of-the-line road helmet as used by the factory MOTOGP Ducati Team, and follow it up with either their adventure helmet or the D20 modular road helmet, which Suomy's first attempt at a flip-up model.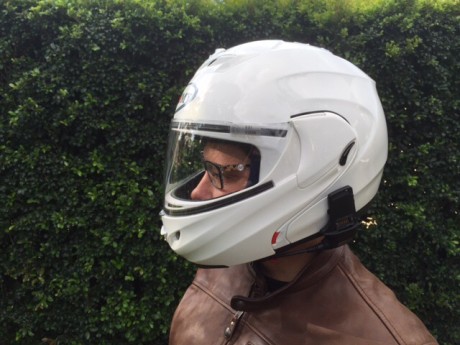 Robert gave Mrs MBW the first D20 helmet in the country to try out. If or when it arrives, it should cost about $320 which is an exceptionally cheap price for what looks and feels like a quality helmet.
Mrs MBW loves a flip-face helmet so she can take photos without having to remove her helmet.
She says this is the most comfortable and quiet helmet she has ever worn.
The helmet doesn't have anything innovative, but is a good quality offering for Suomy's first attempt at this style.
It features variable density lining, rather the single and dual density liners found in most helmets, which provides more comfort as well as better protection.
It is set up for a Suomy Bluetooth kit which mounts flush on the side inside the removable panel and there are recesses in the ear sections so the speakers don't stick into your ears.
Robert isn't sure yet whether he will import the integrated Bluetooth unit.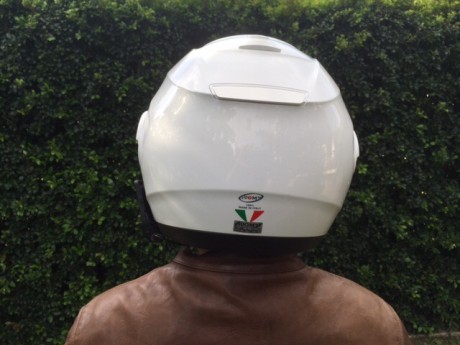 However, we attached our Sena Bluetooth SMH10 unit which won't clamp on as the shell is too thick, but sticks to the outside, while the speakers fit neatly into the provided recesses.
It comes with an adjustable quick-release chin strap which Mrs MBW loves, but an over-complicated system for replacing the visor. Maybe this is why the visor feels a little flimsy, although it doesn't rattle or fly up in high winds.
Ventilation is very good with chin and brow inlet and rear exhaust vents. It would be a great helmet in hot climates.
You would expect to pay more than $500 for an equivalent quality flip-face helmet available in Australia.