The successful annual Obi Obi Bike Show on the Sunshine Coast hinterland returns next Sunday (9 September 2018) with a good mix of bargain entry price, great riding roads, top entertainment and a big collection of bikes on show.
In 2016 organiser Steve Walker said he planned for 500, would have been happy with 300, and had 1057 attend. Last year they had 1337 and now they are planning for at least a 10% increase.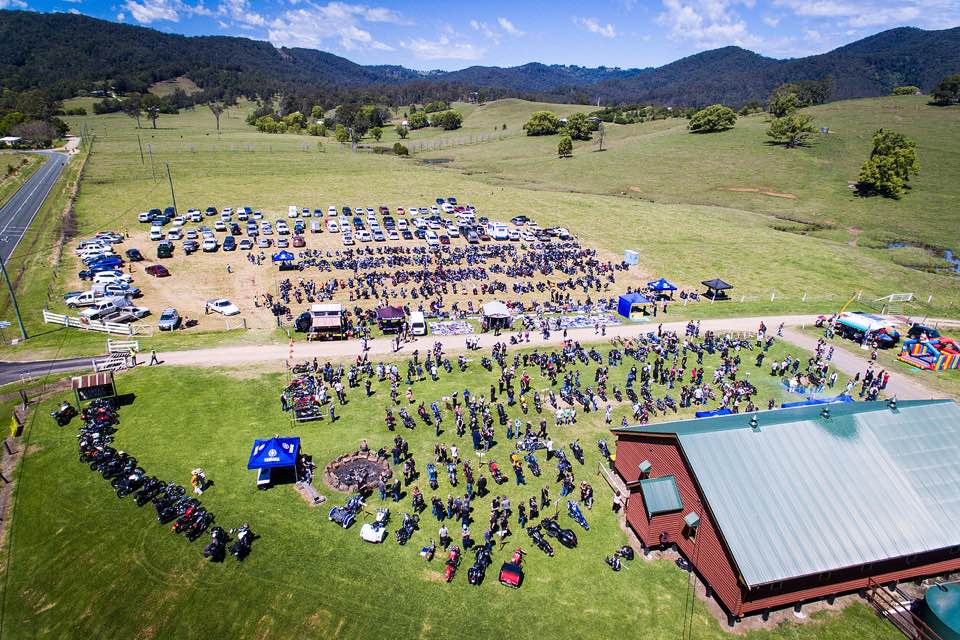 The third annual Obi Obi Bike Show is held at the community hall on the Obi Obi Rd between Mapleton and Kenilworth. 
Steve says a mix of factors make it a successful show.
"It is a laid back event, in the middle of beautiful riding country, with a pretty good band playing in the background," Steve says.
"Look at bikes, catch up with old friends, make new ones, enjoy the ride there and back, talk, eat, drink.
"We welcome bikes and riders of all styles and ages.
Show details
Admission is once again just $5 and it's also just $5 to enter your bike in the show judging.
Gates open at 8am. Those wanting to enter their bike in the show will need to be there by 10am when judging starts. Prizes will be presented at 2pm.
Food is available, good coffee for sale inside the hall, and a bar will be running.
"Due to the rugged terrain and limited network connectivity, eftpos won't be available, so it's back to the 20th century and bring cash," Steve says.
Successful fund-raiser
The old-style bike show is also a successful fund-raiser for the 105-year-old restored wooden Obi Obi Hall which many riders would have seen as they rode the fabulous Obi Obi Rd.
"Both years we have raised about $10,000 for the hall," Steve says.
"More people last year, but more expenses as well, as we engaged traffic control on the road to boost entrance safety."
Funds raised from the event have helped repaint the hall and add a concrete path.
"This year they have dramatically improved the entrance, removing a narrow grid and adjacent gate, and with the Sunshine Coast Council support, bitumened the entrance," Steve says.