Triumph Motorcycles customers will next year be able to stream videos of their custom bike being made at the factory in Thailand.
They will also be able to make last-minute changes to the features and accessories on their bike just before it goes on the assembly line.
And they will receive an accurate delivery date for the bike.
These new services are all thanks to the company investing in cloud-based software that exchanges data with its dealer network.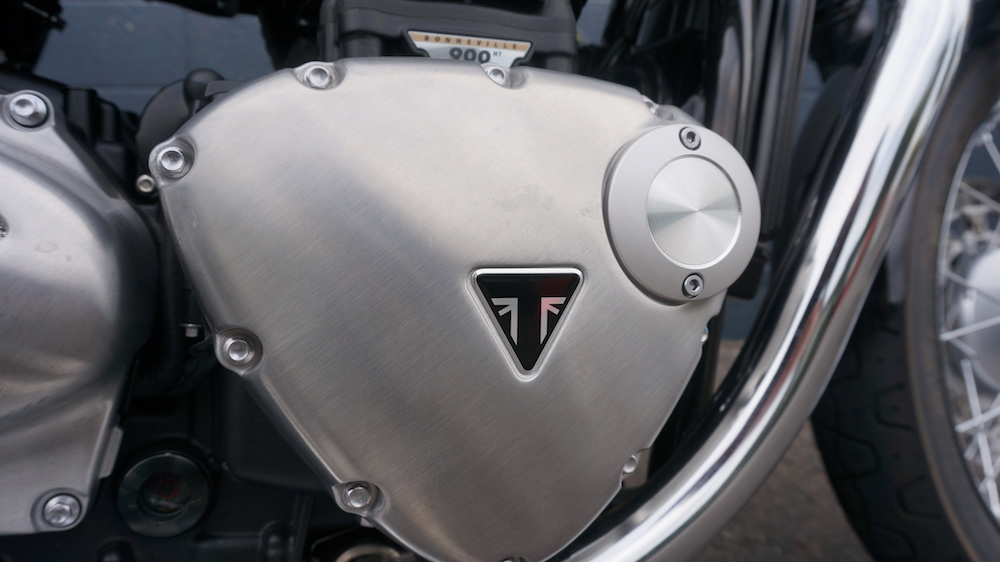 Triumph Motorcycles spokesman Jonathan Parsons says the software will be online in the northern spring of 2019.
"A customer will be able to walk into a dealership, point to a motorbike that he likes, say he wants that bike in yellow, and know accurately what date he will receive that bike," he says.
Triumph also plans to use analytics software to assemble the right mix of skills and people for each motorcycle design project.
Employees will complete a survey that plots their strengths and weaknesses so managers can create teams of people with complementary skills.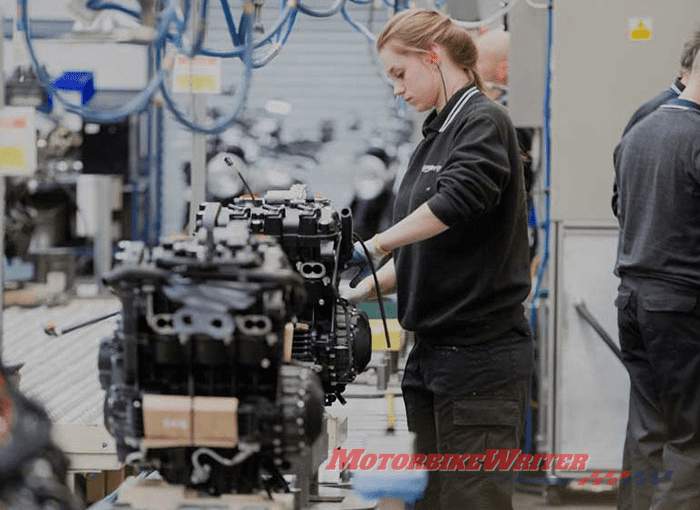 "If you think about a team designing a motorcycle, you might want more visionary, creative people on the project in the early stages," Jonathan says.
"But towards the end of the development phase, you might want people who have attention to detail, with project management-type mindsets."
Triumph factories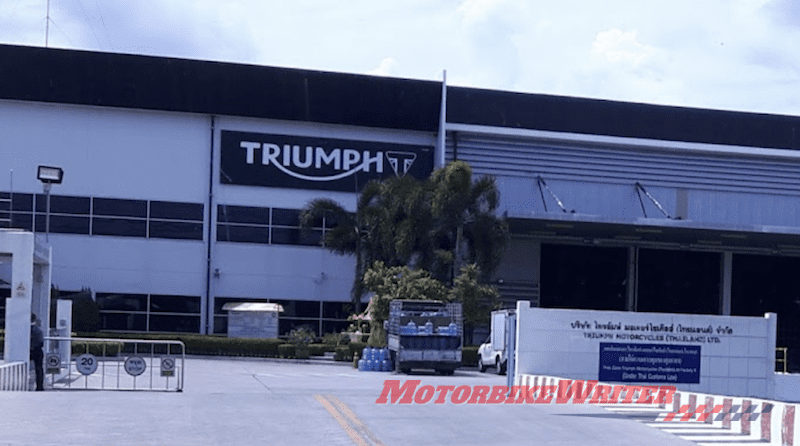 About 80% of all Triumphs are made in their three Thai factories while the Hinckley factory supplies a lot of engine components. There are also factories in Brazil and India supplying for the local markets.
All design, prototype construction and engineering is still done in Hinckley.
Apart from the cost advantages of making bikes in Thailand, most major component suppliers are nearby, including the Ohlins factory.
Australia also has a free trade agreement with Thailand.