This 1915 Cyclone board tracker motorcycle once owned by Hollywood legend and motorcycle enthusiast Steve McQueen has sold for a few dollars short of $1 million.
It was one of more than 220 bikes from the EJ Cole collection in the Mecum auction in Las vegas at the weekend which was billed as the "motorcycle auction of century".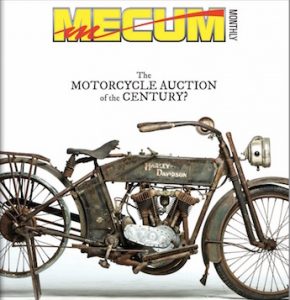 The collector has been gathering American-made motorcycles for the past half century. Cole had resisted selling for many years, but high prices being paid recently for motorcycles has encouraged him to sell-up.
The highlight of the auction was the Cyclone board tracker which fetched $A986,000 from an unidentified collector. The high sum reflects the fact that it was formerly owned by Steve McQueen who had an impressive collection of old motorcycles and cars. Bikes and cars owned by the late actor and American representative in the International Six Day Enduro have always fetched higher-than-normal prices.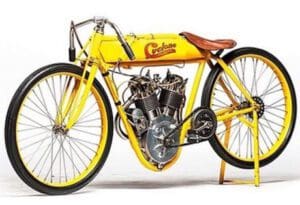 But his 1915 Cyclone is also one of the most exclusive motorcycles ever produced. The manufacturer was only around from 1912 and 1917 and only about 300 Cyclone motorcycles were ever produced. Only six are believed to remain today.
In 1914, an example of the Cyclone was used to break the one-mile speed record in just 35 seconds. It is powered by a 1000cc V2 engine designed by Andrew Strand and featuring an overhead-cam valve train. The engine produced 45hp (33kW) at 5000rpm and the bike had a top speed of 178km/h in a time when most motorcycles could only reach about half that speed.
The near-$1m paid for the Cyclone board tracker eclipses the $A700,000 paid for a similar Cyclone in 2008 but is nowhere $A1.7m bid last year for the Harley-Davidson chopper Peter Fonda rode in the film "Easy Rider". The bid was the highest for any auctioned motorcycle, however, the sale fell through when the bike's authenticity was challenged.