Bombardier Recreational Products has issued a global recall on the three-wheel 2020 Can-Am Spyder RT for a possible brake issue. 
Although the official notice has not yet been published in by the Australian Competition and Consumer Commission, BRP Australia spokesman Brian Manning says the global recall "likely impacts VINs in Australia".
He says owners can access this US site and enter their Vehicle Identification Number to see if their roadster is included.
Spyder RT recall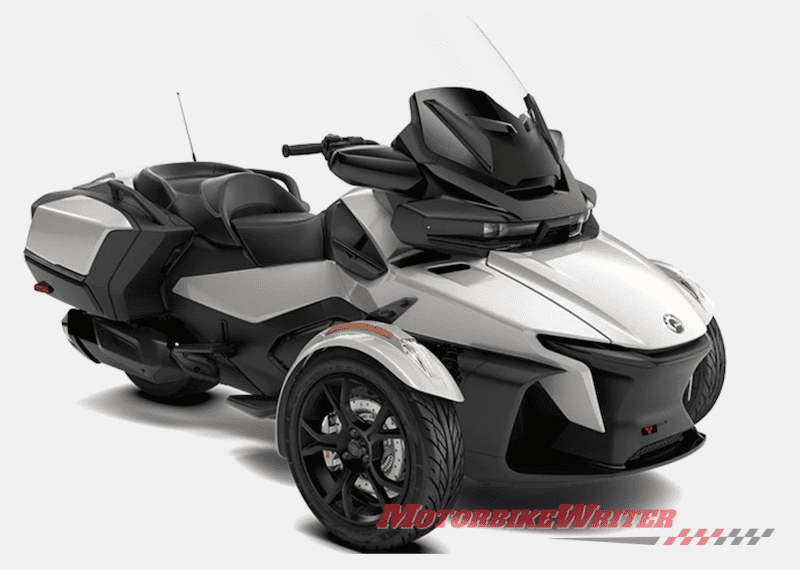 The safety recall report says that a faulty brake mechanism support could cause the Spyder RT to lose braking capacity.
The support designed to hold the braking mechanism shows shrinkage cavities—a flaw that forms during the component's molding process.
This can cause the piece to be weaker than usual, depending on where the cavities formed, and reduce its resistance.  
Should a higher-than-normal pressure be applied to the brake pedal, the support could potentially break, severing the link between the brake pedal and the rear braking system. 
Obviously, this could have disastrous consequences.
The component is new for 2020 and the flaw was discovered during the assembly process.
Dealers have been notified of this issue and the recall is expected to begin next month.
Most owners won't be able to ride them in the current pandemic lockdown, but they should be careful with the brakes and bring the RT in to be fixed.
Dealers will install a bracket to solidify the faulty component, free of charge.  
The Can-Am Spyder has not had a recall since 2013 where there were recalls for spontaneous fires and brake issues.
Even though manufacturers and importers usually contact owners when a recall is issued, the bike may have been sold privately to a rider unknown to the company.
Therefore, Motorbike Writer publishes all motorcycle and scooter recalls as a service to all riders.
If you believe there is an endemic problem with your bike that should be recalled, contact the ACCC on 1300 302 502.
To check whether your motorcycle has been recalled, click on these sites:
• USA
• Canada