KTM has been quite active in the pursuit of a new season of machines; from the appearance of a new 1390 V-Twin Duke in filings earlier this month to the diversification of their 790 Adventure, the Austrians are hard at work prepping for MY2024 – and that includes two new bikes that were spotted in test phase a handful of days ago.
Coverage from Jorsindo shows a 690 Enduro R & SMC R, both with a reshaped nose and a front fender pulled off the GasGas ES/SM 700. The headlight is also different, featuring an inset design that mirrors the new side panels.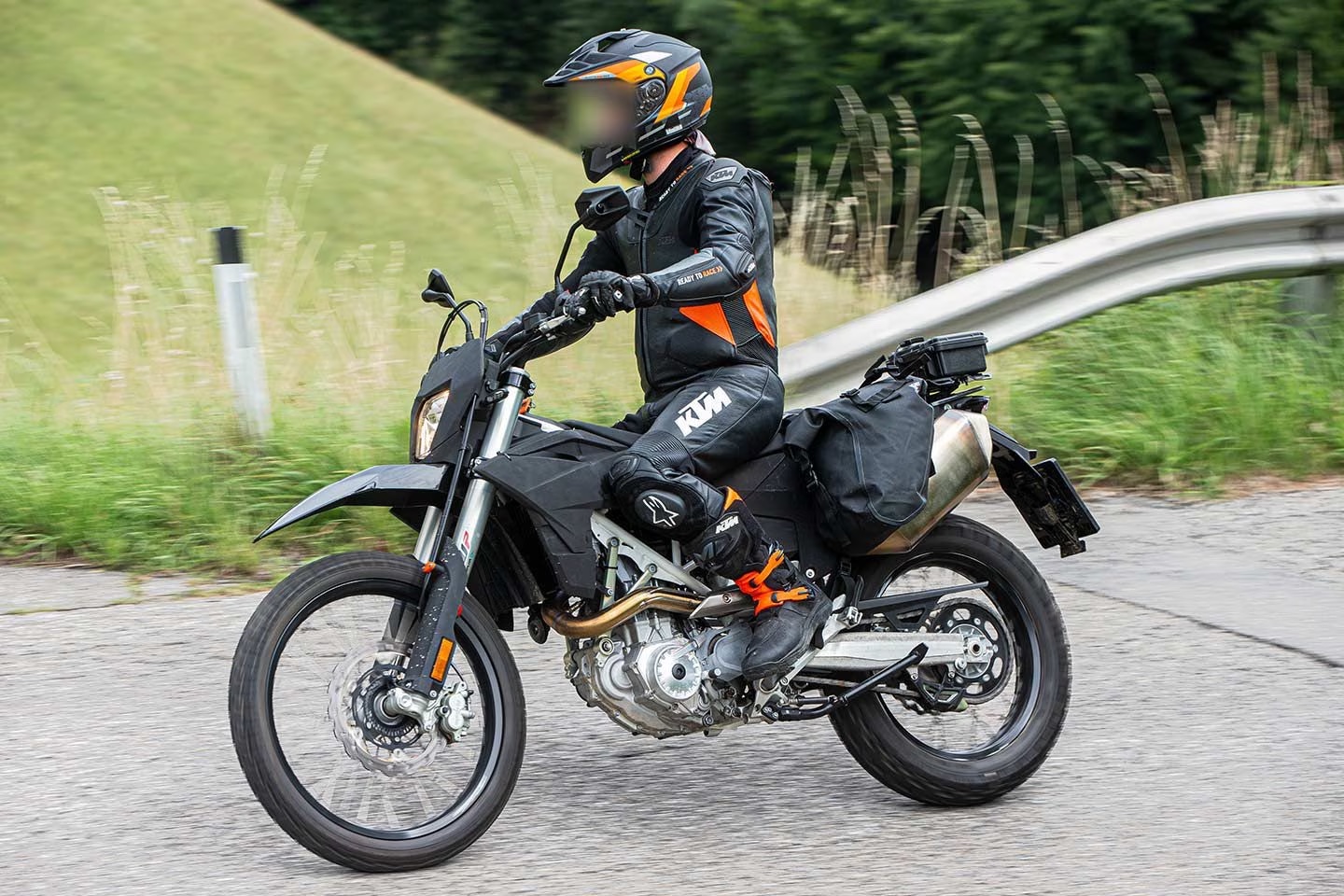 A bigger change is the larger radiator – a change that Ben Purvis from CycleWorld says typically comes with a bigger engine and is accompanied, in this case, by revised clutch and generator covers. 
"…the shape of the bracing on the outer walls of the cylinders has changed, as has the underside of the engine," adds Purvis.
"It's still an evolution of the older engine, as the cylinder head appears to be largely unaltered, but it's a very substantial one that hints at a longer stroke and potentially a bigger bore."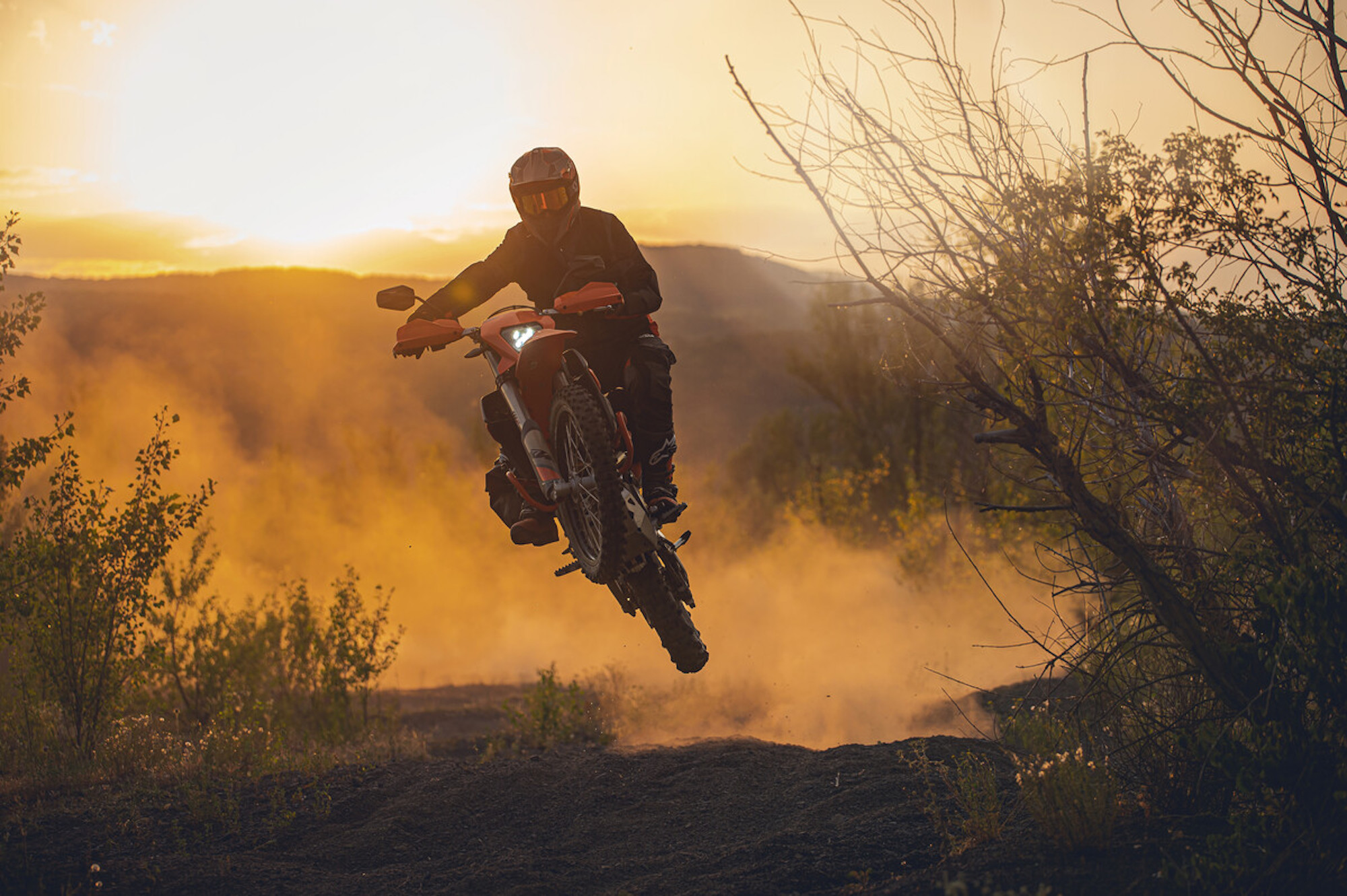 The current KTM 690 Enduro R has roughly 692.7cc of punch, with the closest competitor being the sibling Husqvarna 701 Enduro – a fun bit of irony, considering both the 701 and GasGas 700 happen to carry the exact same LC4 heart. If the Austrians are really looking to up the bike's power potential, we could see an Enduro R take an easy lead in the ~700cc enduro category, with Husqie and GasGas models likely to follow.
KTM's MY2024 EXC range popped into the industry with 95% new stuff, so we expect changes for the brand's Enduro range to follow a similar vein.
What do you think KTM has in store for the rest of MY2024?