KTM's about to celebrate 30 years of their iconic Duke range, and rumor has it that they're preparing a wonked-out 1390cc powertrain in anticipation of the festivities. This will be the Austrians' biggest heart yet – certainly bigger than anything else Team Orange's Dukes have hosted previously.
This slideshow requires JavaScript.
The news calls to mind Pierer Mobility (KTM parent company) CEO Stefan Pierer's comment that supersport bikes like the mad-hatter RC 8C "don't belong on the street;" apparently, all one has to do is take a few fairings off, sit the rider up, and suddenly beefing out scads of yank suits just fine for our industry's asphalt-inclined adventures…
Then again, Pierer's wisdom aligns with what our own insurance companies already know: Equal deference can't be provided to supersports bikes when naked motorcycles tout safer collision stats (Stephans Law Firm).
But back to this news leak.
This slideshow requires JavaScript.
News of the behemoth V-Twin first broke when multiple KTM distributors listed a "standalone 1390 LC8 engine" on their sites; Ben Purvis (Bennetts) anticipates that this heart has been built for a new Super Duke, with the "CN" delineating showing potential for the engine to have been built in CFMoto's China-based facilities.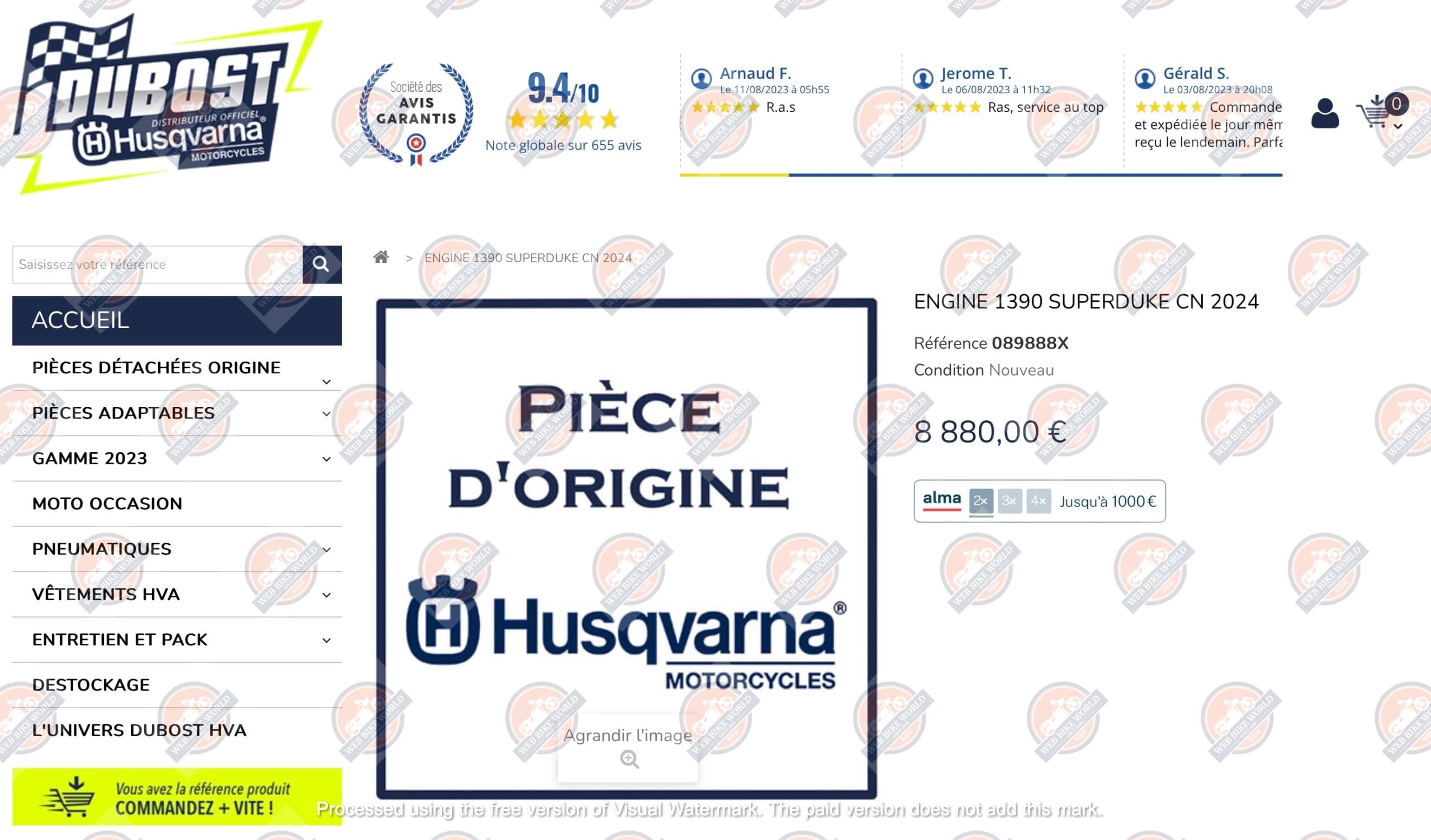 Based on a recent manual sold on eBay for a 2023 1290 SUPER DUKE GT EU/JP/CN, "EU" stands for Europe, "JP" is Japan, and "CN" does certainly seem like a model for China. 
Time will tell what KTM gets up to in the coming quarters; what do you think the Austrians have planned for the near future?