Speed is cited as the biggest killer on our roads because of a lack of expertise among police accident investigators, says Motorcycle Council of NSW chairman Steve Pearce.
He says police accident investigators are not trained enough in motorcycle accident investigation.
"Are investigators using speed as a catch-all reason for motorcycle accidents?" he asks.
Police accident investigators are also in a conflict of interest as they are responsible for prosecuting motorists.
"Therefore, they are only looking for offences committed, not the cause of the crash," he says.
"We need to look for world's best practice in this area."
During NSW Motorcycle Awareness Month, the MCC NSW is calling on state police forces to follow the UK example.
"In the United Kingdom, specially selected and educated police conduct road crash investigation and these police do not initiate prosecutions for traffic offences," Steve says.
"The UK model of crash investigation involving motorcycles would provide a better indication of why crashes happen.
"There would be a positive flow-on effect in terms of improving rider safety, where to allocate prevention resources most effectively and lower costs for insurance."
Killer speed
Based on police accident investigations, most Australian statistics seem to show that speed is the biggest killer.
For example, the NSW Motorcycle Safety Action Plan 2017-2019 says "inappropriate speed" is a contributing factor in 54% of motorcycle fatal crashes and 28% of motorcycle serious injury crashes.
It's more likely less than 10% based on two significant studies in the UK and USA.
The British Transport Laboratory found that less than 8% of all road crashes were caused by exceeding speed limits and the 2005 National Highway Traffic Safety Administration's long-term Naturalistic Driving Study said it was just 7%.
Both studies found driver inattention was the biggest killer. The US study said it was as high as 80%, yet NSW road authorities say it is only 25%, based on inadequate police crash investigations.
It is significant that an Austroads 2015 Motorcycle In-Depth Crash Study report found that slippery substances on the road account for 13% of single-vehicle crashes.
That's almost double the figure the US study said was due to speed.
Single-vehicle crashes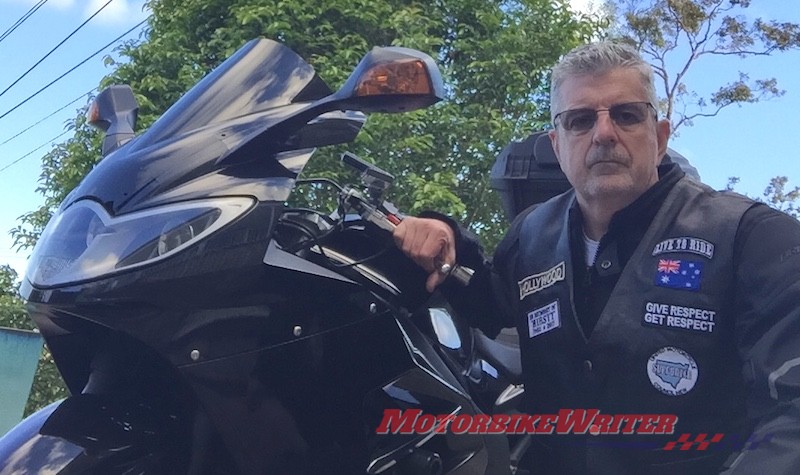 Steve says speed is too often cited as the biggest cause of single motorcycle accidents when there are plenty of other factors involved.
"Other factors unique to motorcycling such as the impact of road conditions, weather, bike setup, rider experience, rider familiarity with their motorcycle, rider fatigue are too often ignored," he says.
"If we took crash investigation to the next level, we would be better equipped to determine what factors to employ to educate riders and reduce injuries."