Article Contents
Spartan warriors are some of the most fierce and commanding soldiers in all of history, so it's no wonder that they demand a lot of attention even today.
There's something about the Spartan lifestyle that connects to the spirit of motorcycling. Maybe its the fact that you embrace something that's a little more difficult. Maybe its the solitude, or maybe it's just the fact that both motorcycling and Spartans are badass.
Whatever it is, there's a connection there, so it's no wonder that there are Spartan motorcycle helmets out there. Here's a look at the helmets out there.
What Is a Spartan Motorcycle Helmet?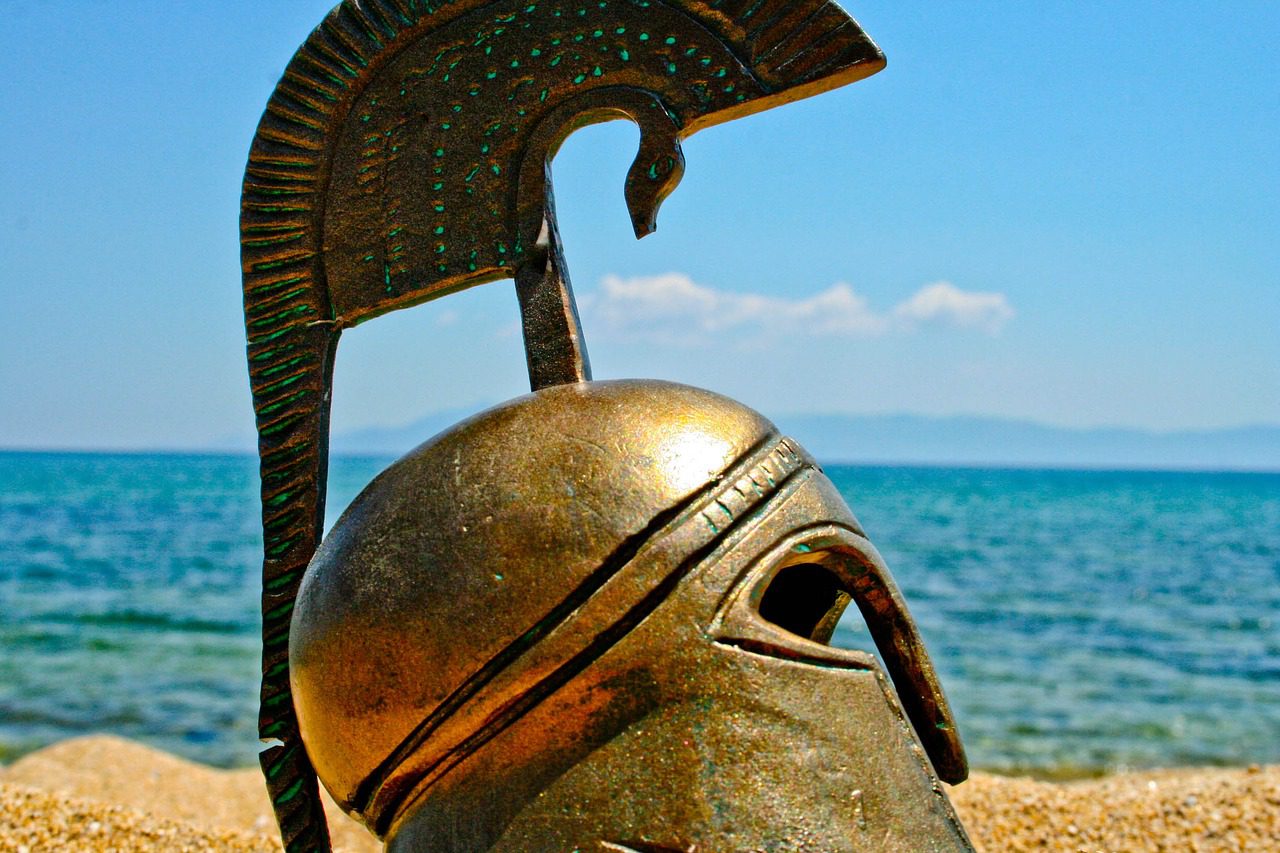 A Spartan motorcycle helmet is a helmet that combines the iconic helmet and large plume that was made famous by the Spartan warriors in the history books and movies like 300 with the protection of a motorcycle helmet.
These helmets are mostly style symbols but as you might expect, there is at least one option out there there that will provide some legitimate protection. However, most of the spartan helmets are little more than novelty helmets that you can wear just for looks. With all that said, here's a look at some of the options out there for folks interested in a Spartan helmet.
Where Can You Get a Spartan Motorcycle Helmet?
After some research, it seems there's really only one company out there producing a real-deal Spartan-warrior-like helmet designed specifically for motorcyclists. That helmet comes from Nitrinos, which is based in Russia. Here's a look at that option.
Nitrinos HS-15 Motosparta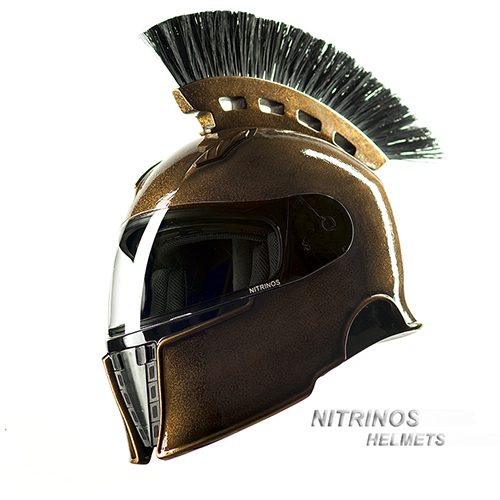 The Nitrinos HS-15 Motosparta was designed using 3D technology. The helmet features a shell with kevlar reinforcement, four-channel, adjustable ventilation, a removable interior and liner, and a crest or plume made of nylon fibers.

You can choose between silver, copper, or gold for the exterior of the helmet. There are also multiple colors available for the plume on the helmet. An additional visor is also available to buyers for an added fee, as is a custom air-brushed exterior on the helmet.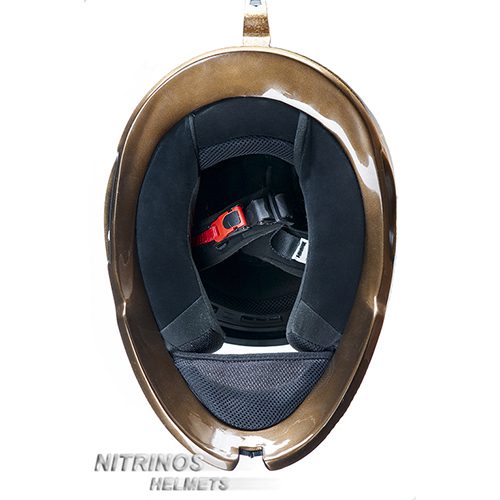 At its most basic level, the helmet costs $655. That may seem like a lot but it's really a one of a kind item and the helmet can be customized too for a truly special look.
This is the only helmet I was able to find that combines the unique look of a Spartan warrior's helmet with the functionality and protective elements of a typical motorcycle helmet. It's unclear if Nitrinos helmets are DOT or ECE approved. I'm not seeing anything on the website, so I'd have to say they aren't.
Novelty Spartan Helmets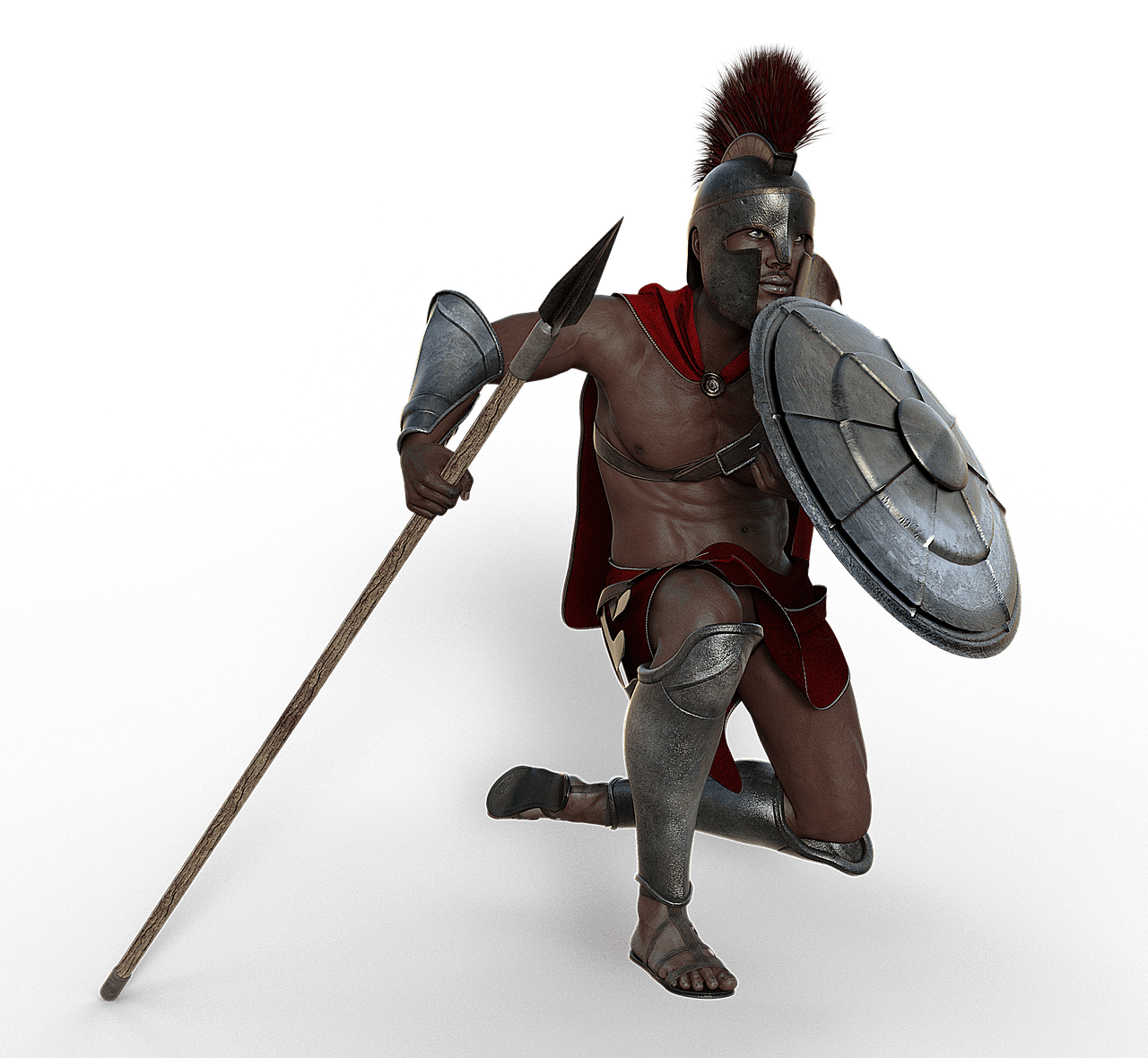 If you're not going to go with one of the Nitrinos Motorcycle Helmets shown above from Nitrinos, then I'd suggest going with a Spartan novelty helmet.
Note, these aren't going to be as comfortable nor will the provide much protection at all. You should not wear these on your bike if you live in a state that requires a DOT helmet either. 
AnNafi Greek Spartan Helmet
The AnNafi Greek Spartan Helmet is ripped right from the movie set of 300. It looks a lot like the helmet King Leonidus wears in the film. It features 18 gauge mild steel, a comfortable imitation leather liner, and a horsehair plume, just like the real helmets used to.
The helmet won't provide tons of protection in terms of motorcycle riding, but it's perfect for the person who just wants to look the part. The company says its helmets are good for reenactments, which means it must be pretty authentic.
THORINSTRUMENTS Medieval Armour Spartan Helmet
Another good, authentic-looking design is this helmet from THORINSTRUMENTS. The helmet features 18 gauge mild steel like the AnNafi helmet does. It also gets a comfort liner and its own stand for when it's not being worn. The plume is made of genuine horsehair.
Overall, the helmet isn't going to provide much protection, but then it is a novelty item and not a real protective motorcycle helmet. If you're just after the look, and you want to get something that looks truly authentic, then this is another good option.