Smart cornering headlights are coming to more motorcycles now that Kawasaki is thinking of introducing them on their Ninja ZX-14R.
BMW was the first to introduce smart cornering lights on their K 1600 models, followed by KTM with the 1290 Super Adventure and now aftermarket manufacturers J.W. Speaker Corporation.
The BMW smart lights actually swivel while the KTM, JWS and Kawasaki headlights switch on extra LEDs that focus on the inside of the corner. All use banking sensors to activate the cornering function.
The problem with riding at night has been that the lights beam straight ahead when you turn a corner which means you can't see the apex. On bikes with fork-mounted fairings, the slight counter-steering angle makes it even worse.
As yet there are only patents issued for the technology showing them on a ZX-14R and Kawasaki has not confirmed whether they will make it into production, when and on which bike.
However, cornering lights are a great safety function that have been available in luxury cars for some time.
If Kawasaki does introduce them, they should quickly spread to more mainstream manufacturers.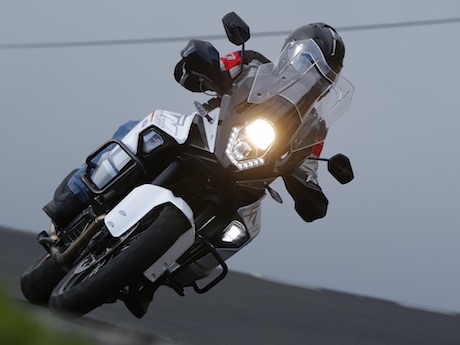 They would be available first in expensive flagship tourers for people who like to do long distances and not stop when the sun goes down.
Judging from the price of the J.W. Speaker Corporation, they will add a fair bit of expense to a bike.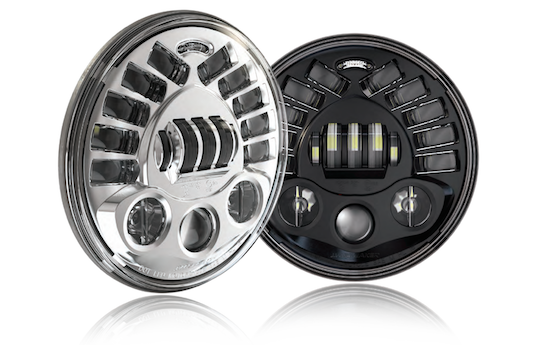 The JWS smart adaptive headlights are now imported into Australia by Invision Sales at $1200 for the 8790A 7-inch model and $999 for the 8690A 6-inch version.
They are available at Autobarn, Supercheap and Burson, and the importers will soon have them available in some motorcycle shops.