The world's first commercially available motorcycle helmet with HUD (head-up display) has been held up for mass delivery yet again.
While some pre-production Skully AR-1 helmets have gone out to the motorcycle media for review and to those who supported their crowd-funding program two years ago, deliveries to other customers have been further delayed.
The San Francisco startup launched in 2013 with promises of helmets in the hands of consumers by the end of 2014.
That date was then pushed back to May 2015, in conjunction with Skully's Kickstarter campaign launch. The date was later revised to the end of 2015.
Now, Skully is pushing back its delivery date again to the end of the northern summer or autumn 2016.
Skully's latest newsletter says the reason for the delivery extension is over circuit boards for its electronics components.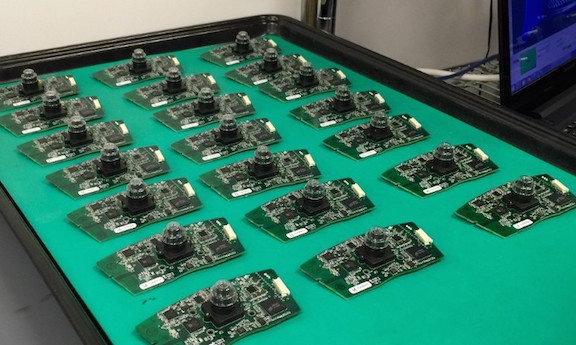 When we tried to transition from first-stage to mass production, we ran into DFM (design for manufacturing) issues with the electronics. It is in this ramp up we realized that a redesign of the main board was needed. We are proud to say that the new design is complete and the new boards have been delivered to the manufacturing facility. Components have been mounted to the boards and qualification testing will begin next week. After the testing, a handful of AR-1s will be built to run EMC (electromagnetic compatibility) testing and re-certify for FCC compliance. We are highly confident that this will solve all of the manufacturing issues we've encountered. Moreover, starting April 20th we will initiate a full-scale production run of the AR-1 at Flextronics. Many of these first production units will be used for final compliance and validation purposes; with an allocation of units to be delivered to customers upon all certification being granted.

Still in the factory
Skully says their production units will have better battery life (from 4 to 8 hours, depending on use), battery charging is faster at two hours for a full charge, improved Bluetooth stability, a better engineered finish and HUD quality improvements.
At least now that Australia has adopted European-sttanard helmets, there won't be any further delay with Skully having to seek Australian approval.