The world's first commercially available motorcycle helmet with head-up display, the Skully AR-1, is increasing production to meet worldwide demand, including Australia.
First worldwide deliveries of the Skully AR-1 were to be made this month, but safety testing has set that back to September.
A Skully spokesman called "Joey" says they have have applied for Australian AS/NZS 1698:2006 certification.
"We have full confidence the AR-1 will pass all tests for Australia and New Zealand," he says.  "Rest assured we will not be shipping to you without the appropriate certifications."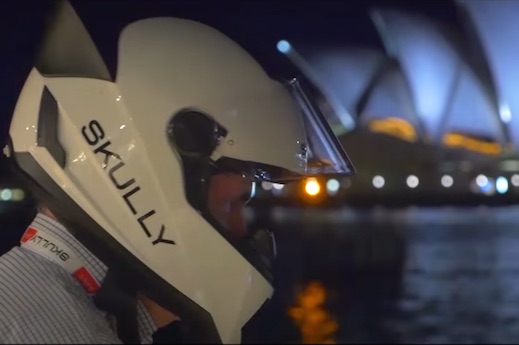 Skully has released a video showing their production is well underway at Californian supply chain solutions company Flextronics International which has produced many electronic items we already use including iPads and iPhones.
This is not Flextronics' first foray into motorcycles after having been partners with Oregon electric motorcycle company Brammo which is now owned by Polaris and produces the drivetrain for the new Victory Empulse TT.
The Skully helmet has hands-free technology that can display vital information in front of the user, without them having to take their gaze away from what they are doing.
The Skully AR-1 has a rear-view camera and navigation system that project information on to an LCD screen which can be lightened or darkened with a voice command.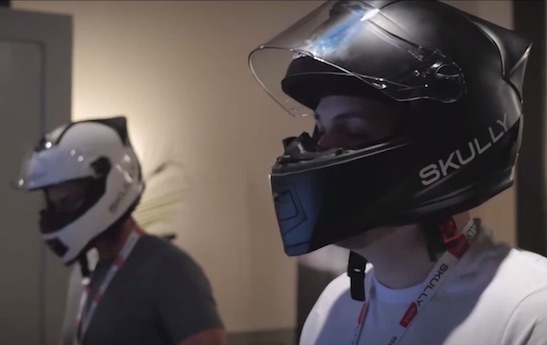 The system also incorporates a conventional bluetooth communication for listening to music and taking/making calls from your phone via its built-in, hands-free, voice-recognition technology.
The helmet will initially be DOT and ECE approved and cost $US1499.