Motorcycle branches of the Shooters & Fishers Party are being planned across the nation in an effort to be more relevant to riders.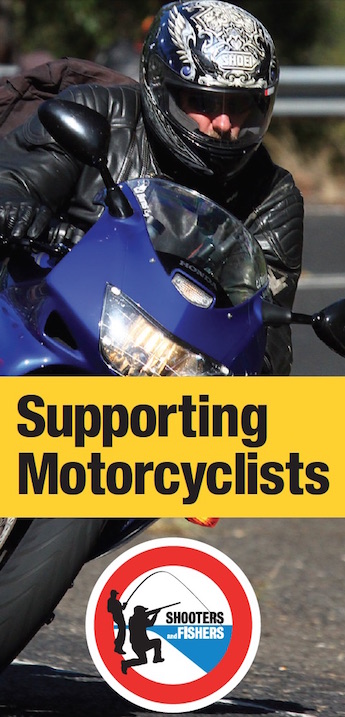 The first is the Shooters & Fishers Party NSW Motorcycle Branch which has formulated several policies and will back candidate Peter Johnson for the NSW Upper House in the March elections.
Branch secretary/treasurer Sam Cannuli says the idea of the branch started in 2013.
"I had a group of friends who rode together and went away for riding weekends and we were sick of all the constant harassment from police and the authorities and the high costs of enjoying a motorcycle," says Sam who owns a Ducati 1198S and 900SS, an enduro and adventure bike. "We're just seen as a cash cow."
He says they approached incumbent NSW S&F Party MPs Robert Vorsak and Robert Brown for permission to form a motorcycle branch.
Now, Sam says they are looking to expand into other states and only missed standing a candidate in the recent Queensland elections because it was called with short notice.
The NSW branch is currently circulating a pamphlet which shows some of their motorcycle issues: Recreational registration and insurance for off-road motorcycles; installation of motorcycle friendly crash barriers; cheaper tolls for motorcyclists; and stopping the closure of off-road tracks.
Sam says there are many other motorcycling issues that they support, such as free footpath parking, use of bus lanes and multiple bikes on one CTP/rego.
"I can't see why you can't attach the CTP to a licence, not the bike," he says. "You can only ride one bike at a time."
He says they also support standardised national road rules and helmet laws.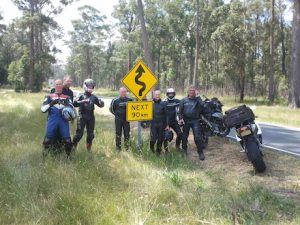 "When we have the MotoGP and WSBK in Melbourne, we have riders crossing borders and running into all sorts of problems with road rules, visor tints, helmet cameras and approved helmet laws," he says.
The party currently has two elected members in NSW, two in Victoria and one in WA.
(MotorbikeWriter does not endorse any political party, but welcomes political discussion of issues affecting riders.)