Japanese helmet manufacturer Shoei has joined the trend toward retro full-face helmets with their new Ex-Zero.
The manufacturer says it will be available from July.
Price for Australia is $599.90 for the five solid colour options of off-white, grey, matte black, yellow and red. The Equation graphic will arrive late September.
It follows the growing list of retro helmets from brands such as AGV, Bell, Biltwell, Davida, Hedon, Nexx and Veldt.
This Shoei helmet is more closely linked to the Bell Moto 3 motocross-style helmet.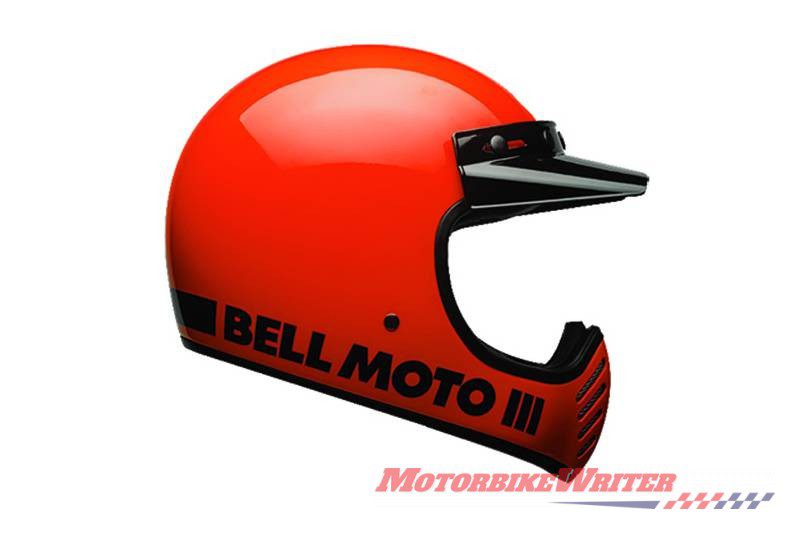 Ex-Zero fits scrambler, bobber scene
A press release says the Ex-Zero meets the "growing scrambler and bobber scene".
And let's not forget the growing hipster scene!
Its release follows the development of Shoei's retro open-face helmet J•O in 2015.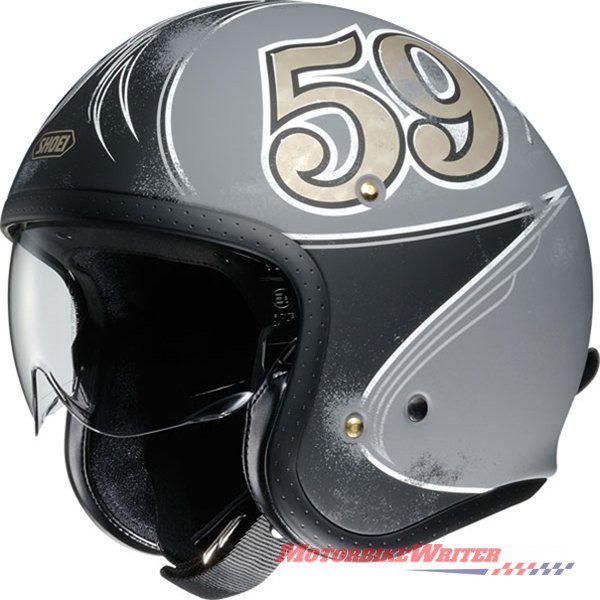 "The Ex-Zero reflects the style of the custom bike scene and heritage motocross helmets in one piece with its sleek design elements, compact chassis and aggressive look," the release says.
It doesn't come with a fully closing visor, but a half internal drop-down visor developed for the J•O open-face helmet.
The Ex-Zero has an extra-wide front opening for good vision and, with the visor up, you could wear goggles.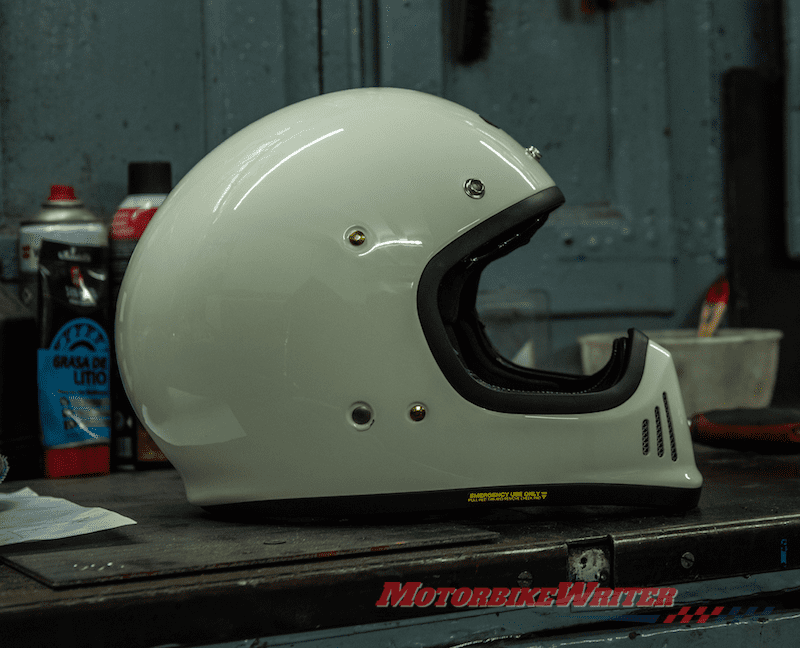 There are also press studs across the top, so you should be able to add a peak. There are also some fixed bubble visors that might fit, but it would be noisy for road riding.
It comes in six sizes from XS to XXL and is produced out of three different outer shell constructions so it has a slimline look.
Features include Shoei's multi-ply Matrix AIM shell, internal visor, double-d-ring chin strap clasp, removable and washable interior, and an Emergency Quick Release System.