Aussie rally rider Scott Britnell will prepare for his debut in the 2017 Dakar Rally by attempting a world-first double crossing of the Simpson Desert in a single day.
Scott was to set off on his KTM 690 Rallye this week, but, his plans have been disrupted by an appendectomy. He will now head off next week.
"Not sure if it is possible, but I'm having a crack anyway," he says.
"I won't be 100%, but there is almost always something in the road of being totally ready and prepared.
"I contribute the success on previous exploits as a result of being 100% committed and at least 100% mentally prepared. Just rely on the body doing what it's told from there forward." 
He was planning to do about 10 crossings in a week which would be more than 5000km and 11,000 sand dunes, but will now just attempt the double crossing.
"I would have liked to push myself for a week and see how many crossings I could have achieved and how far the body and mind would go, but in light of not having a support crew in the middle and no spare bike to share the load, the risk of failure and things going wrong are currently too high."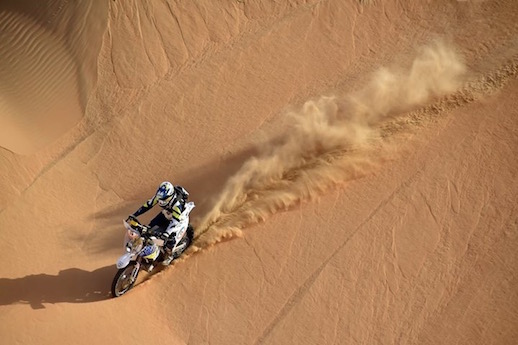 His desert venture shows the spirit that has encouraged this 41-year-old to make his debut in the world's toughest off-road rally. 
"Why? Because it is claimed to be the toughest multi-day endurance event on the planet," says Scott.
"Within a career spanning more than 20 years in the Defence Force, I have faced my share of challenges.
"Dakar has been a dream of mine for a long time. I am a quite capable rider and I want to let go of the control reins and let someone else provide me with my next challenge.
"I could have/should have spent years working up to a run at Dakar, but my commitment to my former job has taken the priority. No time to mess about now, time to get on with achieving another life goal – finishing the toughest endurance bike race in the world."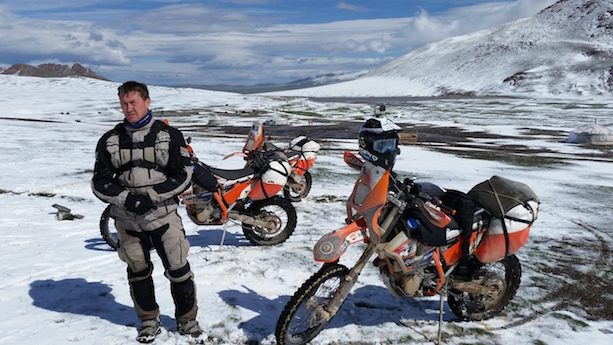 Another big challenge is raising the almost $120,00 needed to enter.
"There is no falling short of the money. It's just a matter of keep pushing on until I have the finances needed to do it right. Which could mean pushing it back by a year." 
HELP FUND SCOTT'S DAKAR DEBUT
An online fund has been set up to help Scott achieve his Dakar debut dream. 
While the 2017 Dakar Rally may be his debut in that event, Scott is no stranger to tough rally riding.
In 2014, Scott broke the record for an east-west transcontinental crossing of Australia. He crossed the country in a solo and totally unsupported effort in a shade over 72 hours, breaking the mark by an impressive 20 hours for the 5400km between Cape Byron and Steep Point.
Having crossed the Simpson Desert in little more than a standard working day, he then left Ayers Rock and covered the final 2330km through some of Australia's most remote country in just 24 hours.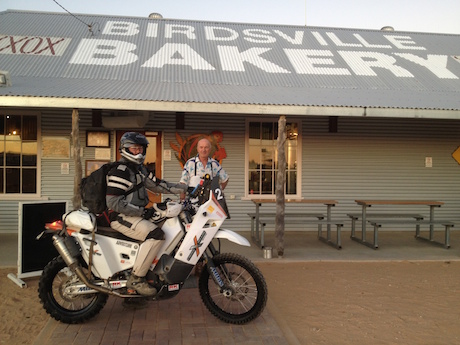 Scott then set about the task of being the first to undertake the unthinkable of completing a dual crossing when he retraced his steps and arrived back at Cape Byron in little more than a week for a total distance of 11,000km.
Searching for new ground, Scott also took on the world's most remote 4WD track, The Canning Stock Route in the heart of the Western Australian outback.
Pushing the boundaries of physical and mental fatigue, in a straight shot, Scott rode the 1620km trek in under 48 hours.
Since Scott had no bona fide racing background to qualify for the Dakar Rally, he recently travelled to the Middle East to compete in two rounds of the FIM Cross Country Rally series.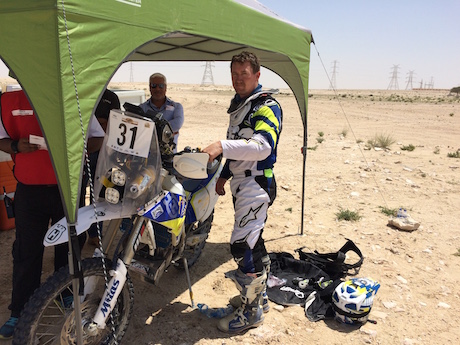 He finished 17th in the Abu Dhabi Desert Challenge and 6th in Qatar's tough Sealine Cross Country Rally.
This places him 4th in the FIM World Rankings, not far behind KTM's Toby Price who was this year the first Australian to win the race.