If you have been looking for an open-face helmet with Bluetooth communication, the new Sena Savage is the answer.
It features integrated controls, speakers and a microphone discretely in the brow section of the helmet.
As you would expect, it's noisier than a full-face helmet, the microphone is not as quiet as in a full face helmet, but it's equal to or better than the boom-mic units people attach to their open-face helmets.
And it is neater as well. The compact two-control functions on the side of the helmet are sadly visible, yet easy to use.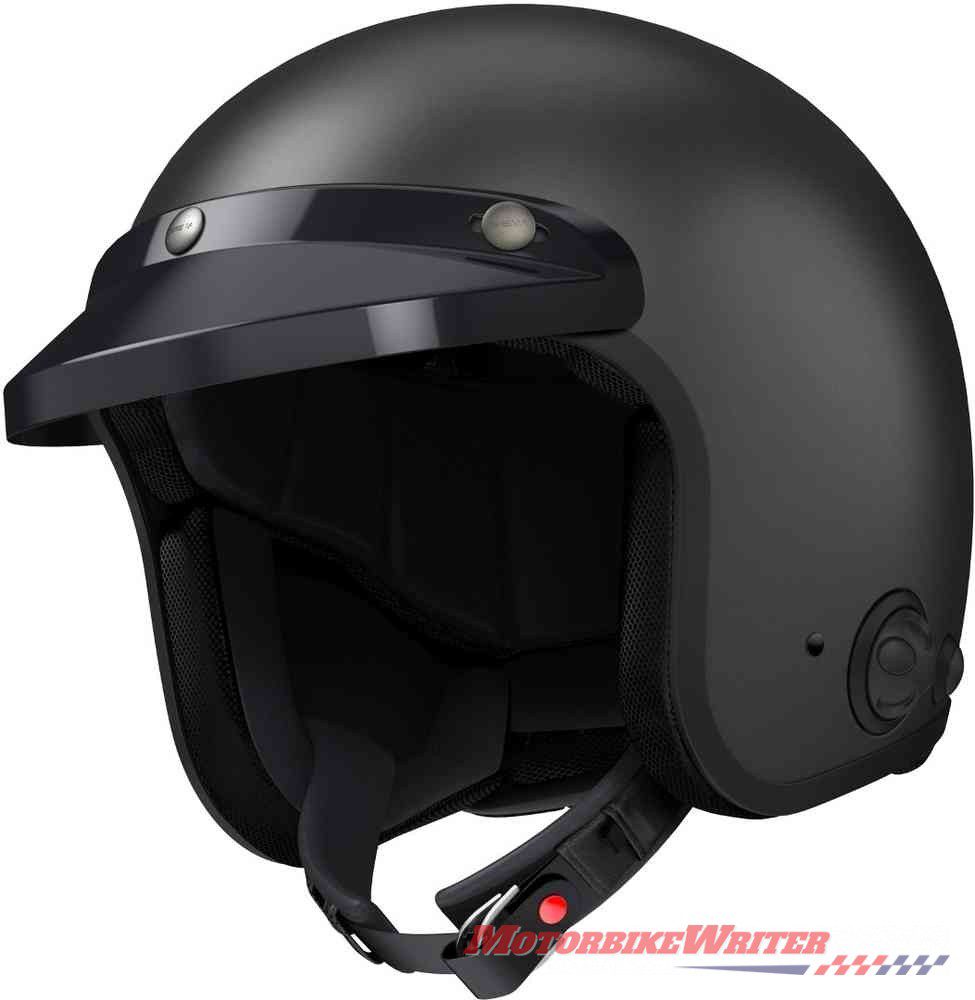 They work the same as the Sena 20S controls wth a button and a dial/button/toggle control.
With just those two controls, you can switch on/off, summon Siri, play music, answer and reject calls, pair t your phone and another intercom, summon an intercom user, skip tracks and change the volume.
The only problem I found with the Savage is that the amplifier and speakers are not powerful enough to provide adequate sound when I wear my filtered earplugs.
The filtered earplugs reduce the overall sound a little, but mainly they filter out the damaging wind noise that gives you tinnitus.
They allow you to hear important traffic sounds such as emergency siren and horns, plus listen to your music and phone conversations at a lower volume that doesn't hurt your ears.
Unfortunately, this system is a little too quiet, so it's really only useful up to about 80km/h.
Last year I reviewed the Sena Momentum full-face helmet and I was so impressed it has now become my go-to helmet. Read my review here.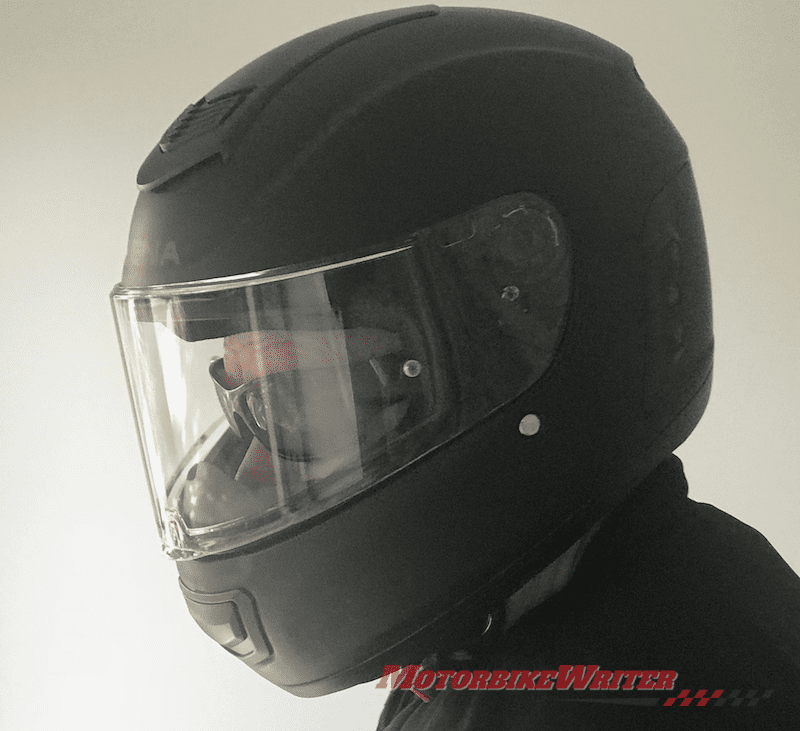 It is a shame the Savage does not have the same volume levels as the Momentum Lite.
Still, it's a very comfortable and useful helmet for around-town duties where an open-face helmet gives you extra vision to look out for errant traffic.
The quality of sound and noise-damping of the brow-mounted microphone is ok, but not great.
They also use this system in their Calvary half-helmet.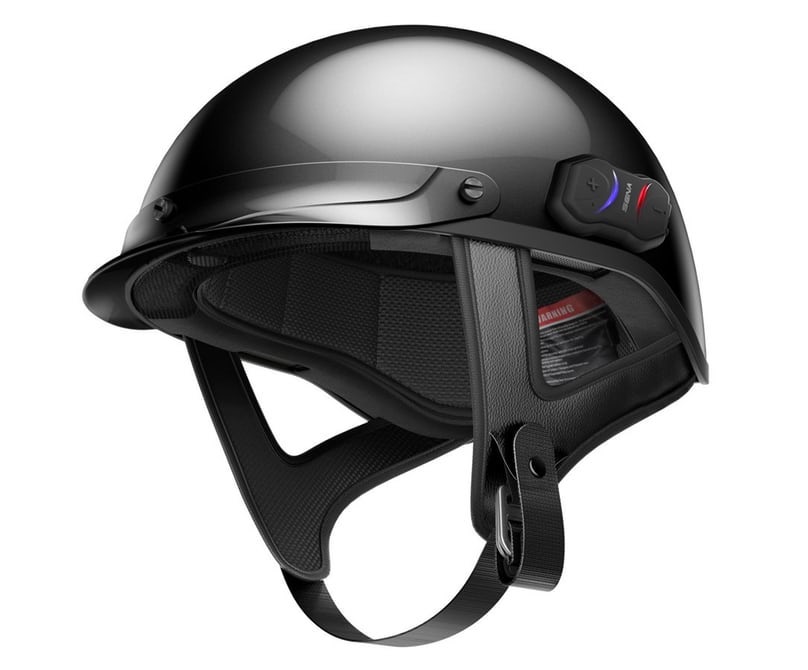 I talked to a few people on the phone while riding and they said it sounded a bit distorted at city speeds and over 80km/h there was to much wind noise.
That seems to be vindicated by this promotional video where the rider is mainly cruising around town.
Sena Savage
The Savage is now available in Australia in matte black in medium, large and XL sizes at $A499.95.
That makes it cheaper than buying a helmet and separate Bluetooth unit.
You can also buy optional long and short peaks and we imagine the three press studs would also fit many visors suitable for other open-face helmets.
It is the first open-face helmet with Bluetooth 4.1, connecting with three other riders up to 1.6km.
Like other Sena units, it is an intercom and has integrated 10-station FM radio which can be accessed hands-free with voice controls.
Talk time is 11 hours and the lithium polymer battery charges in three hours.
The composite fibreglass shell helmet weighs just 1100g and features removable and washable padding, with a nylon double-D-ring fastener.