Bluetooth giant Sena has introduced a +Mesh wireless adaptor that will link any version of their intercoms to any number of other Sena headsets.
It links most Sena Bluetooth intercoms with their +Mesh technology that allows people using the headset to come and go from a linked conversation without breaking the link.
The unit is arriving in Australia this month at $259. So there will be no need to update your Sena headset to the latest unit to experience +Mesh tech.
Connects unlimited Sena intercoms
Sena says the +Mesh wireless adapter allows "seamless communication with other Sena headsets", rather than connecting via Bluetooth.
Range is claimed to be up to 800m line-of-sight.
You can install the device on your handlebars or any other part of the bike with unobstructed line of sight with your intercom and others.
Simply press the button to turn your headset into a more advanced and flexible Sena +Mesh headset.
"Mesh-network technology will instantly connect you to a virtually limitless amount of users and provides a more stable connection by intelligently searching for lost intercom connections and automatically reconnecting them once back within range, while the rest of the group stays together," Sena says.
We can't say how well it works, but Sena Australia say they will send us one to test, so stay tuned.
Sena helmets
Meanwhile, Sena's updated Momentum Mesh helmet is coming to Australia later this year.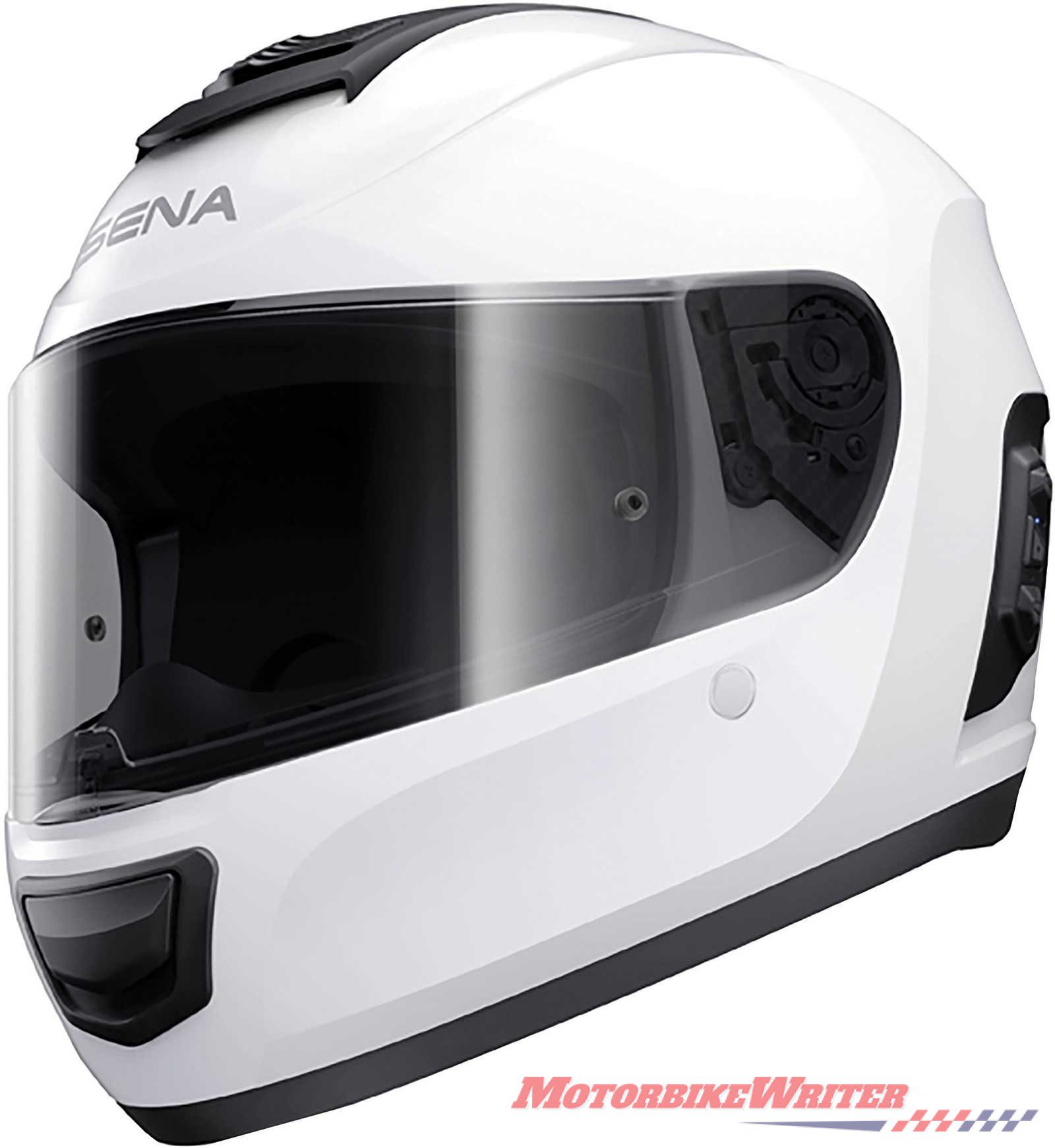 Australia will not get the Momentum PRO and INC and INC PRO until the second generation is released with European certification.
There is no release date for the second generation as yet.