The second Ipswich Bike Night at the Ipswich Country Club is on this Saturday (April 1) and Motorbike Writer will have a stall where you can buy some of the products from our new online shop.
Co-organisers Brad Palmer, duty manager of the Ipswich Country Club, and course superintendent Luke Nowlan say the first night was such a success they now plan to hold the events every second month on the first Saturday from 5pm.
The family oriented venue is superb for a bike night with plenty of space to display bikes, plus all the facilities of the country club, including plenty of restrooms, a restaurant and bar facilities so you can stay on after bike night finishes at 8pm.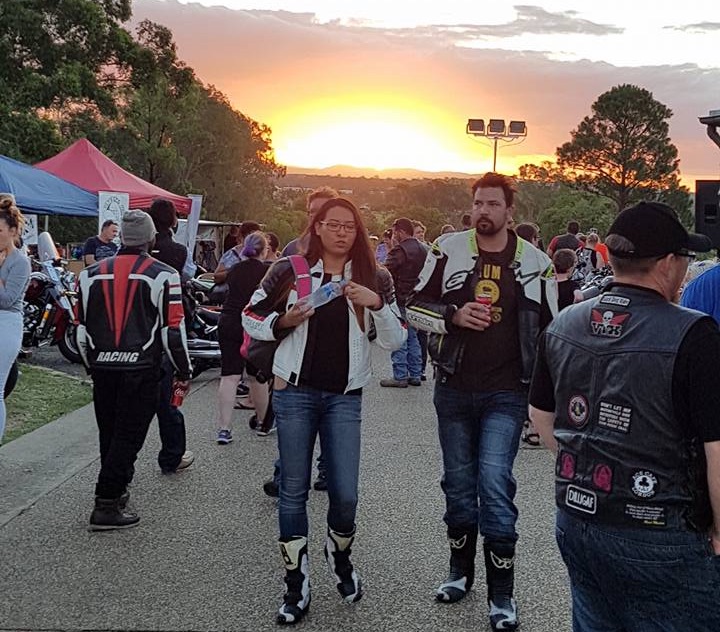 The first Ipswich Bike Night attracted about 300 bikes, including 40 for the show and shine.
Brad says the healthy turnout was thanks to the support of the Ipswich Ulysses Club who will have a stall inside the pro shop this time and organise the registration and voting tables for the show and shine.
BMW Clubs of Australia president John Eacott of Melbourne visited the first Ipswich Bike Night and said he was very impressed with the turnout for the inaugural event.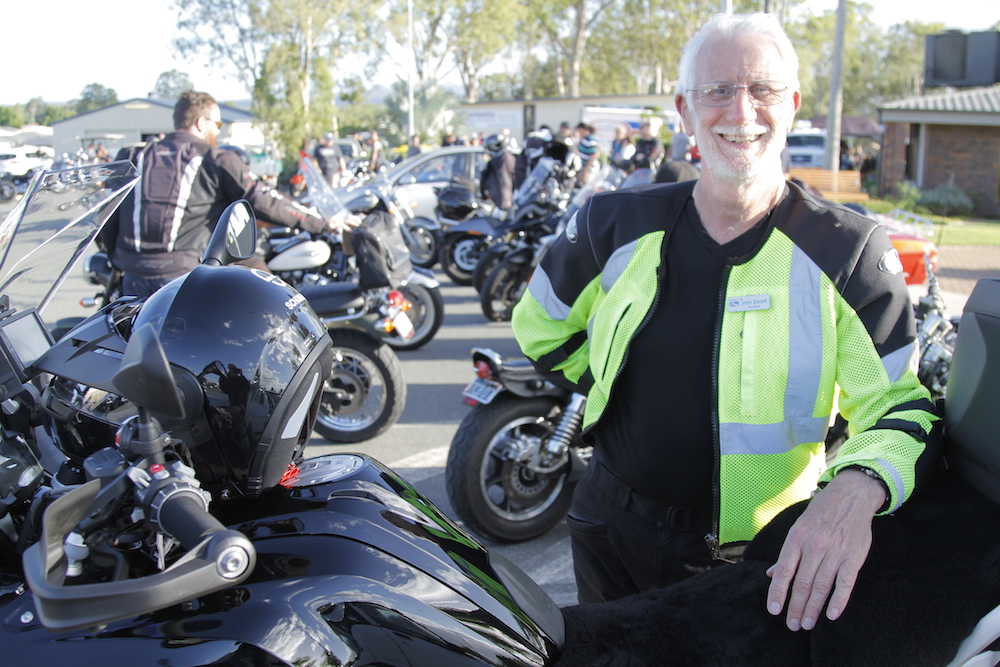 The first Ipswich Bike Night included a free-entry show and shine, live band, a host of motorcycle-related stalls plus food and drink from the clubhouse.
Brad says the second Bike Night will be "even bigger" with more show and shine categories, a lot more prizes from motorcycle venues around the area as well as 10-20 different stalls, including Motorbike Writer.
"We are expecting numbers around the 500-600 mark, fingers crossed," he says.
He says they will also have up to four extra food vendors so it is quicker for people to get food and drink service.
RideSmart is major sponsor for the event providing trophies and vouchers and TopGun Motorcycles will also supply prizes.
If you are interested in having a free stall at any of the next Ipswich Bike Nights, contact Brad on 0422 040665 for bookings.
Brad promises the lack of parking spaces for motorcycles at the first show has been fixed with spaces reserved earlier in the day.