Motorcycle racing has taken a step close to returning to Bathurst's Mt Panorama with the unveiling of plans for a second circuit.
Motorcycle racing at Bathurst finished in the late '80s.
Since then, the touring cars and now Supercars have heavily modified the track to a stage where is now unsafe for motorcycle racing.
The existing Mount Panorama Circuit is also limited in the number of permitted full track closures per year.
Council says that by building a second circuit, motorsports activity can "grow without changing the heritage of the historic Mount Panorama Circuit, cementing Bathurst's international reputation as a motorsport hotspot".
Circuit plans
The new $52 million "Velocity Park precinct" would be suitable for MotoGP and World Superbike racing.
So far Bathurst Regional Council has received about $27.5m in funding toward the development.
The second 4.5km track built to FIA Grade 2 and FIM Grade A spec would be located on 200 hectares in valley southwest of the current 6.2km circuit.
Council hopes construction will begin early in 2021 and be completed within 24 months.
The circuit would accommodate a range of high-profile motorsport events year-round and feature additional multi-use facilities.
Maybe there will even be motorcycle track days at the site.
The international circuit has one long straight and nine corners of varying diameters.
There are also shorter 2km and 3km circuit options for national and club events.
It will also provide for a range of facilities including a hotel, driver training centre and a driver experience centre. No mention of special motorcycle facilities, though.
Motorcycle racing history
Bikes raced at Mt Panorama from the 1940s and it hosted several pre-world-title Australian GPs.
Forrest's Elbow is named after motorcycle racer Jack Forrest who scraped his elbow away after laying down his bike on the corner.
Hell Corner is named after a tree stump at the apex where it was believed motorcyclists who misjudged the corner would die.
In the 1980s, the Easter Races were marred by riots until council imposed an alcohol ban.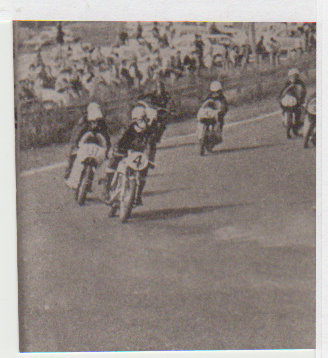 Consultation
Before construction can begin these new plans and an Environmental Impact Statement (EIS) that is currently being prepared will go on display for public consultation later this year.
Council will host the following community consultation drop-in sessions:
Armada Bathurst – 121 Howick Street, Bathurst Thursday, 8 August from 4pm-7pm

Bathurst City Centre – 210 Howick Street, Bathurst Friday, 9 August from 10am-1pm

Bathurst Chase – 39 William Street, Bathurst Wednesday, 21 August from 12pm-3pm

Bathurst Regional Council – 158 Russell Street, Bathurst Thursday, 22 August from 5.30pm-8.30pm

National Motor Racing Museum – 400 Panorama Ave, Bathurst Thursday 22 August from 10am-1pm
If you can't make the drop-in sessions, you can make an online submission here.