This stylish motorcycle shoe is the result of a collaboration between Milan shoemaker Seboy's and Italian vintage motorcycle restoration workshop Soiatti Moto Classiche.
They say the shoe has extra leather in the toe for protection with discrete gear shift protectors on both shoes to cater for riders of vintage motorcycles with the gear shift on the right.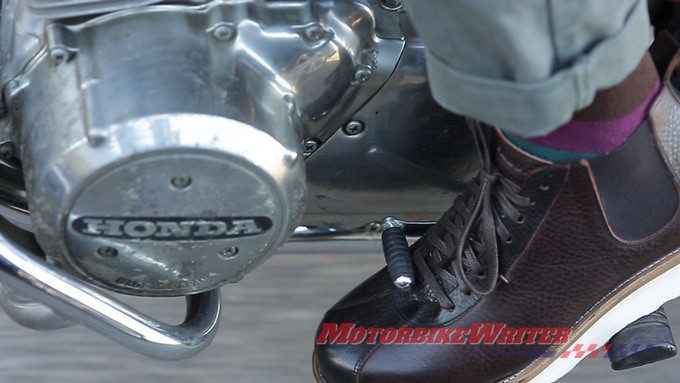 That seems to be about the sum total of the protection offered.
We're very wary of any elasticised boots as they can easily slip off in a crash, but in this case there is the added perceived hazard of laces which could get caught in the levers.
Stylish beginning
Massimilano Agostinacchio and Roberto Rusticchelli of Seboy's started developing the shoe after going for a ride with their friend Alberto Soiatti and his father, Daniele.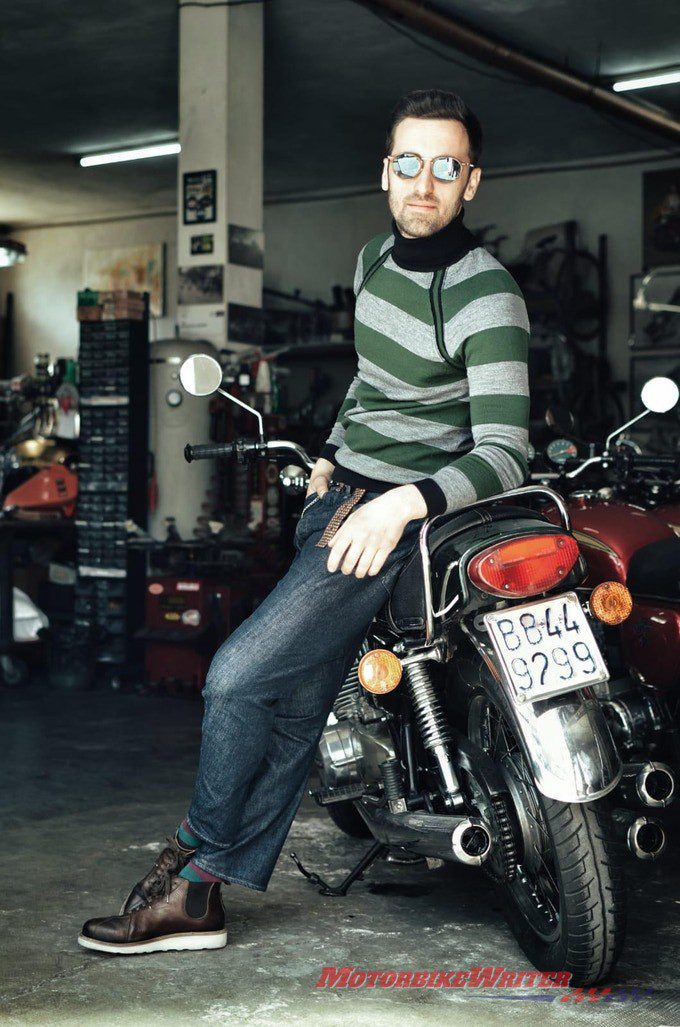 "We spent several months consulting stylists, designers, we evaluated hundreds of projects but we were never fully satisfied," Massimilano says.
"Nothing came close to the dream of creating something unique and special until a sunny afternoon in which we decided to ride our motorbikes together and it all seemed so clear to us.
"We had to create a shoe inspired by the line of the beautiful motorcycles of the '70s. It has to be fascinating, sinuous and actual nowadays as in 20 years.
"It must be comfortable and pleasant to wear in our everyday life as well as when we ride our beloved motorcycle."
Funding appeal
The collaboration is seeking Kickstarter support to get the project to production.
So far they have only two backers at $343 toward a $16,213 goal with 36 days to go.
"We decided to launch the project on Kickstarter because we truly believe in this community," Massimilano says.
"We'll offer the shoe to an interesting price, from the factory directly to you." 
The "interesting price" is €290 (about $A470), but Kickstarter supporters can get them for €199 ($A323).
They are expected to be delivered in August 2019 in black and dark brown with sizes from 6.6 to 11.5 (40-45 Euro).
*
What price do you put on style and safety in a motorcycle shoe? Leave your comments below.