After more than a year in the planning an Uber-style ride-sharing service for scooters has arrived with Scooti starting operations in Melbourne.
CEO Brett Balsters says if the Melbourne service is well received, "we will get Sydney going first and then shift our attention on Queensland".
We reported on the service a year ago and it has taken a lot of meetings to sort out safety and other issues with the Victorian Government to get the service started.
In fact, when we contacted Brett this week he said he was about to "step into another meeting with the Victorian Government".
Safety and comfort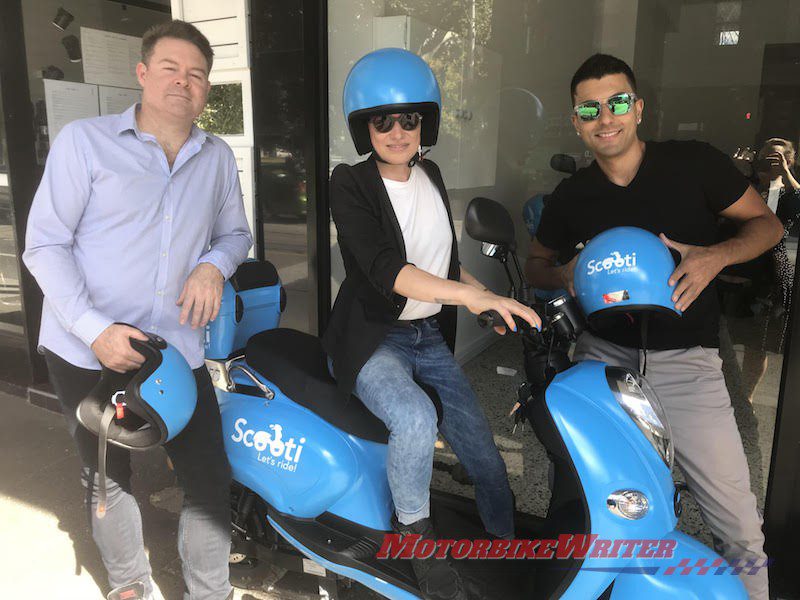 Brett says "safety and comfort" of Scooti's customers is their top priority.
"All our drivers are specially trained, insured and certified under government legislation," he says.
"We operate in and around the CBD where most roads are 40km/h zones, and helmets, hairnets and safety vests are provided to all our customers."
Putting more scooters on the road would also create a visible presence that would alert other motorists to the presence of two-wheelers and hopefully increase the safety of all riders.
To access the service, pillions need to download the Scooti app for iPhone and Android, then request a ride by entering their pick-up location and destination.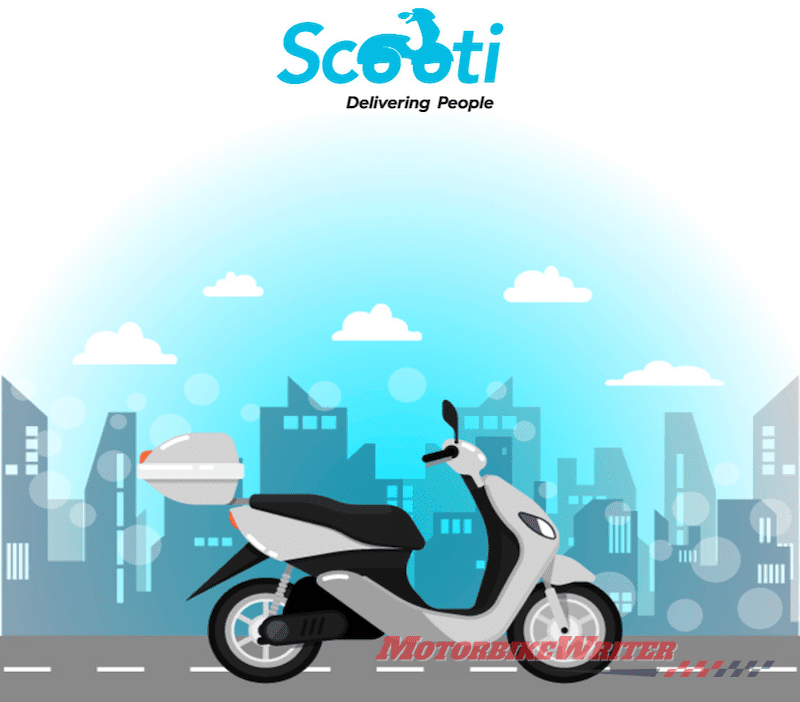 It is similar to the Uber taxi service.
Scooti says riders can refuse to take pillions who they do not believe would be safe passengers.
Unlike a taxi service, we can't imagine they would be taking too many drunks home.
Rider income
The service will not only provide pillions with a quick, cheap and easy service around the CBD, but also provide riders with a source of income.
Brett says the biggest criticisms of other ride-sharing platforms has been unfair work practices.
"Scooti is prioritising driver rewards and incentive programs," he says.
"We want people to feel good about using Scooti and trust that our drivers are being looked after."
Scooti service
The service will operate daily from 5am to 10pm "within a tight geographical distance from Melbourne's CBD".
All Scooti drivers have to complete comprehensive driver checks, including police and medical checks, accreditation by Commercial Passenger Vehicles Victoria, and hold full, unrestricted motorcycle licenses issued by an Australian state or territory.
Riders are also vetted by Scooti for hygiene, presentation, communication and safety.
Scooti plans to have female riders available for women who want to ride with a female.
Riders can use their own scooter or hire one from Scooti partners Ridely.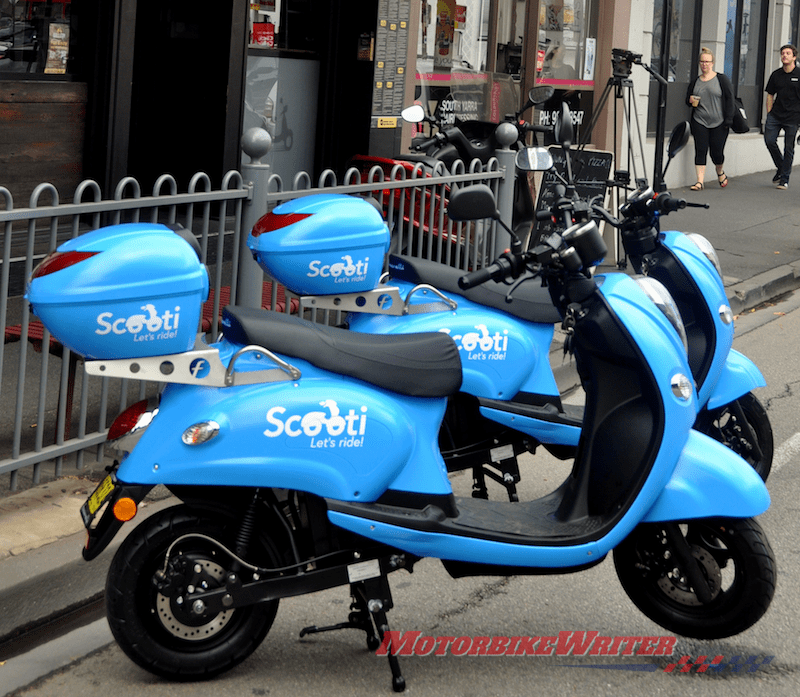 While these peer-to-peer services are escalating around the world, there are a few hurdles for riders.
They include:
Carrying the right size helmet for all passengers;

the varying standards of safety gear passengers wear; and 

the cost of insurance which is already high for motorcyclists. Imagine how much higher it would be if you are using your bike or scooter as a taxi service!