This photo of a "Sat-Cam" two-way fixed speed camera unit on a "speed trial" on Mt Mee Rd northwest of Brisbane has many riders perplexed.
Satellite cameras, which combine number plate reading technology with a global positioning satellite receiver, can measure average speed over long distances.
They have been trialled in the UK, but not yet in Australia.
Until now! Possibly.
However, this one at 1053 Mount Mee Rd is a bit of a mystery as it has no "brother" unit with which to compare average speed.
We contacted Queensland Police to ask about the "Sat-Cam" unit, but they said they had no knowledge of it or any "speed trial".
We don't suspect the police are being coy. They usually make no secret of their pursuit of new speed camera technology, like the new speed camera trailers rolled out before Christmas 2016.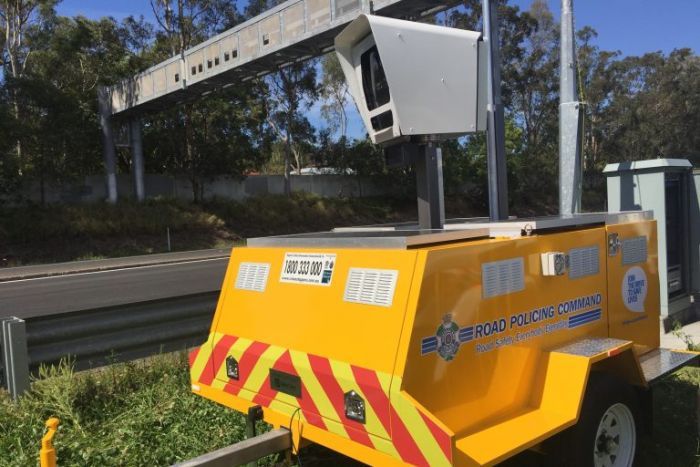 Transport and Main Roads and the local council also claimed to have no knowledge of the Sat-Cam.
So we searched online for "MRC" which is printed on the Sat-Cam box, but the only references we could find were for medical, cinematic cameras and medium-resolution cameras.
We went out to where the Sat-Cam was located to see if we could find any other identification or contact details, but the unit had been removed. This short pole was all that was left.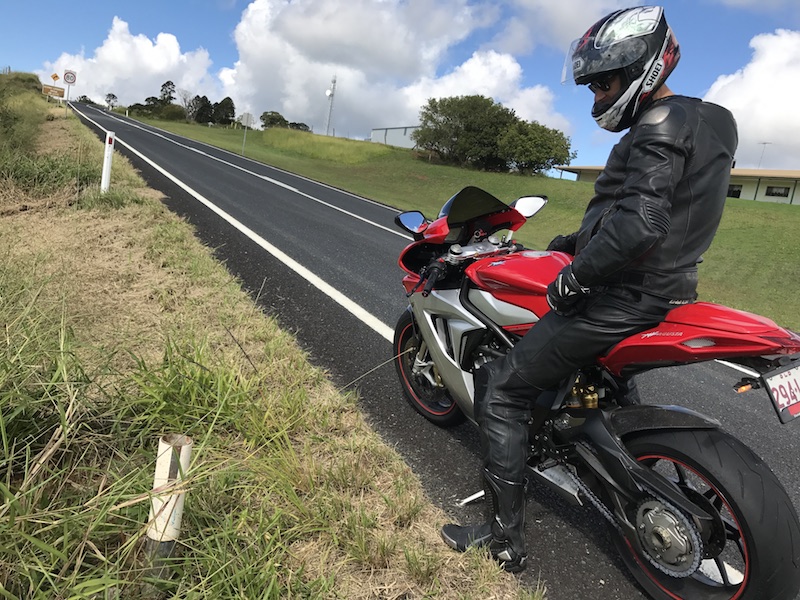 It had been anchored on a 3m metal pole. There was no evidence of any other similar cameras in the area.
However, it is still noted here on Google Maps!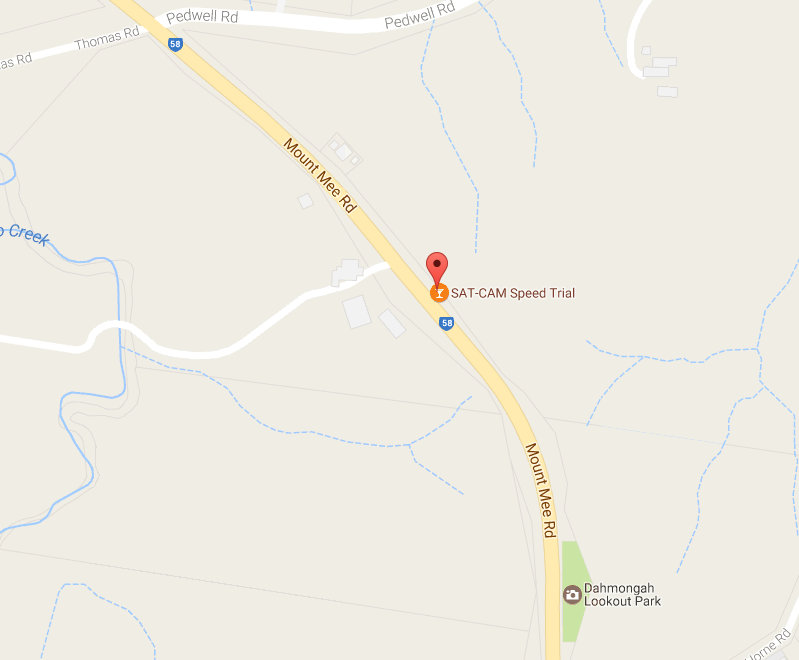 Google has its own Worldview-3 satellite in orbit which has digital cameras that capture objects measuring as little as 50cm and monitor roads and traffic.
However, Mara Harri from Google said "this is not a Google trial".
She could not provide any other information about how the test site appeared on their maps.
Interestingly, Google has just announced Google Lens, which combines image recognition, machine learning and Google's vast preexisting platform to help you understand your surroundings.
With Google Lens, you could just point your phone at the Sat-Cam and it would give you information about it. If they knew what it was!
The Sat-Cam unit may not even be satellite cameras.
They could just be two-way fixed speed cameras able to capture both front and rear number plates.
That would solve the problem authorities have with speeding motorcycle riders not being caught by front-facing cameras because bikes don't have front number plates.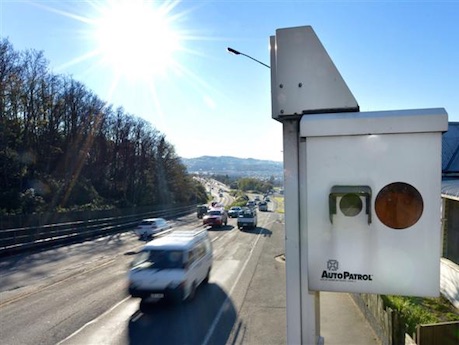 In New Zealand, authorities have been urged to turn the cameras around to catch speeding riders.
In fact, speed cameras are often positioned to capture the front number plate because it gives motorists less chance to slow down before their speed is recorded. It also avoids identification problems with rear vehicle plates that tend to attract road grime.
However, statistics show that riders evading speed cameras are not as big a problem as cars with unidentifiable plates.
A two-way system where the cameras are linked by computer would be able to identify an approaching rider by matching it to the next image from the rear-facing camera.
Riders would then cop the fine for the higher speeding offence.
Forgive us for being cynical, but the cameras could also be positioned at the point a speed zone changes.
Then authorities could conceivably fine motorists for their offending approach speed in one speed zone and their departing speed in another.
While you cannot be fined for the same offence twice, there may be a legal loophole for being fined for speeding in two different zones!
As for the Sat-Cam Speed Trial, we remain mystified.
If you have any clues about the Sat-Cam, please leave your comments below.